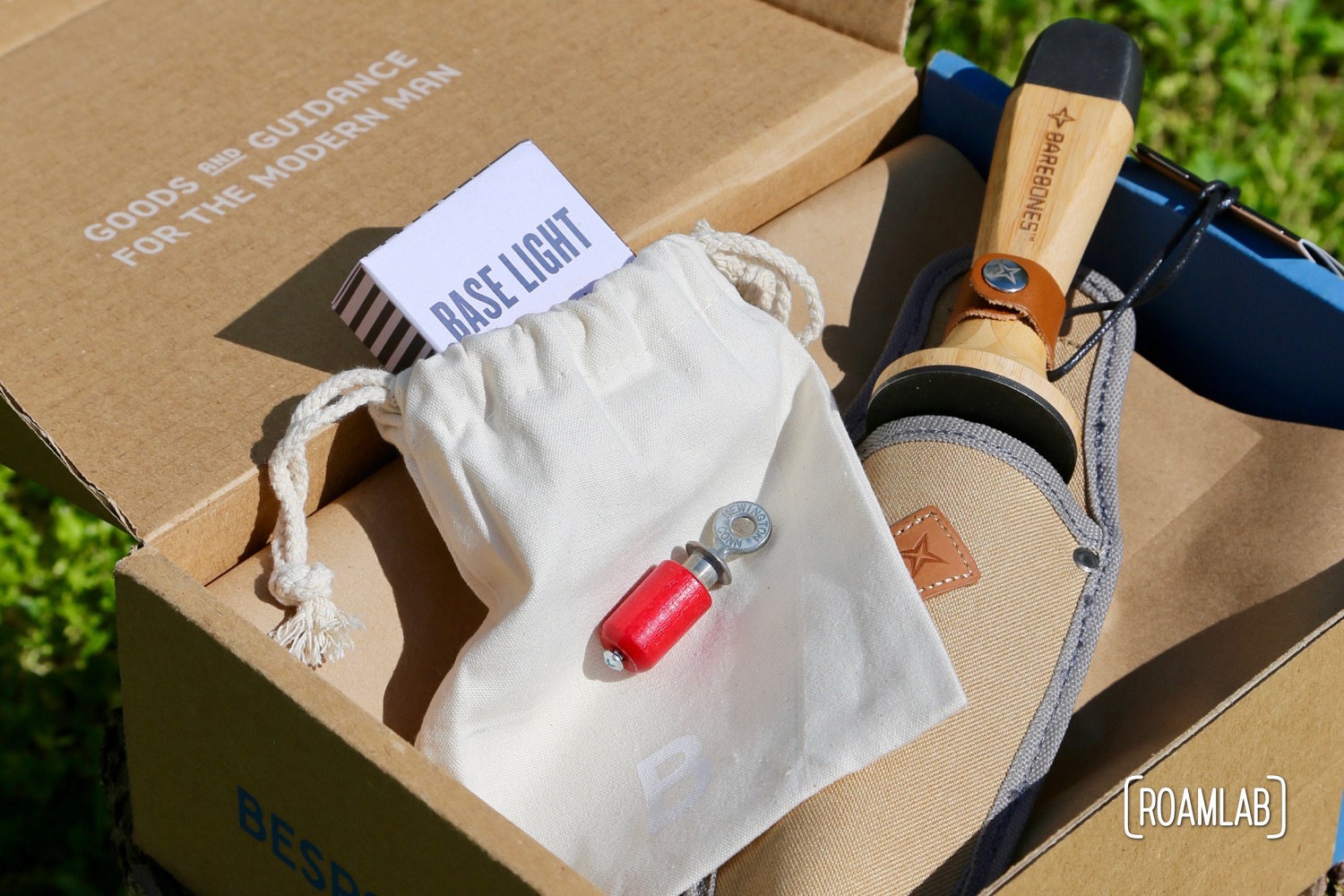 Recently, I got an exciting package in the mail. I heard about Bespoke Post through the grape vine. It's a subscription club for guys. Each month, Bespoke Post sends a box with gear and advice, from style to travel to drinks and beyond. Each box is filled with high quality products worth at least $70 with multiple themed boxes each month. A quick quiz will match you with your perfect box. But if you aren't satisfied, they are easy to return or swap out for a different box.
When I took a closer look, I have to admit, there are several boxes that had me excited: the Retreat box with a hammock and blanket, the Aged box to age bourbon to your taste, or the Torch box to mix fire and cocktails. Did I want in on this? Yes! The question was just: what box to choose. In the end, my choice was obvious: Terra, complete with a multipurpose field knife, bird call, and exfoliate bar or soap for the end of an active day. The field knife cuts, saws, digs, measures, and opens bottles. It is now constantly on my belt.
Want to get hooked up with your own box? Join The Club. Use promo code "ROAM15" for 15% off at checkout. Membership is hassle free: skip a month, return a box, or cancel your subscription any time.