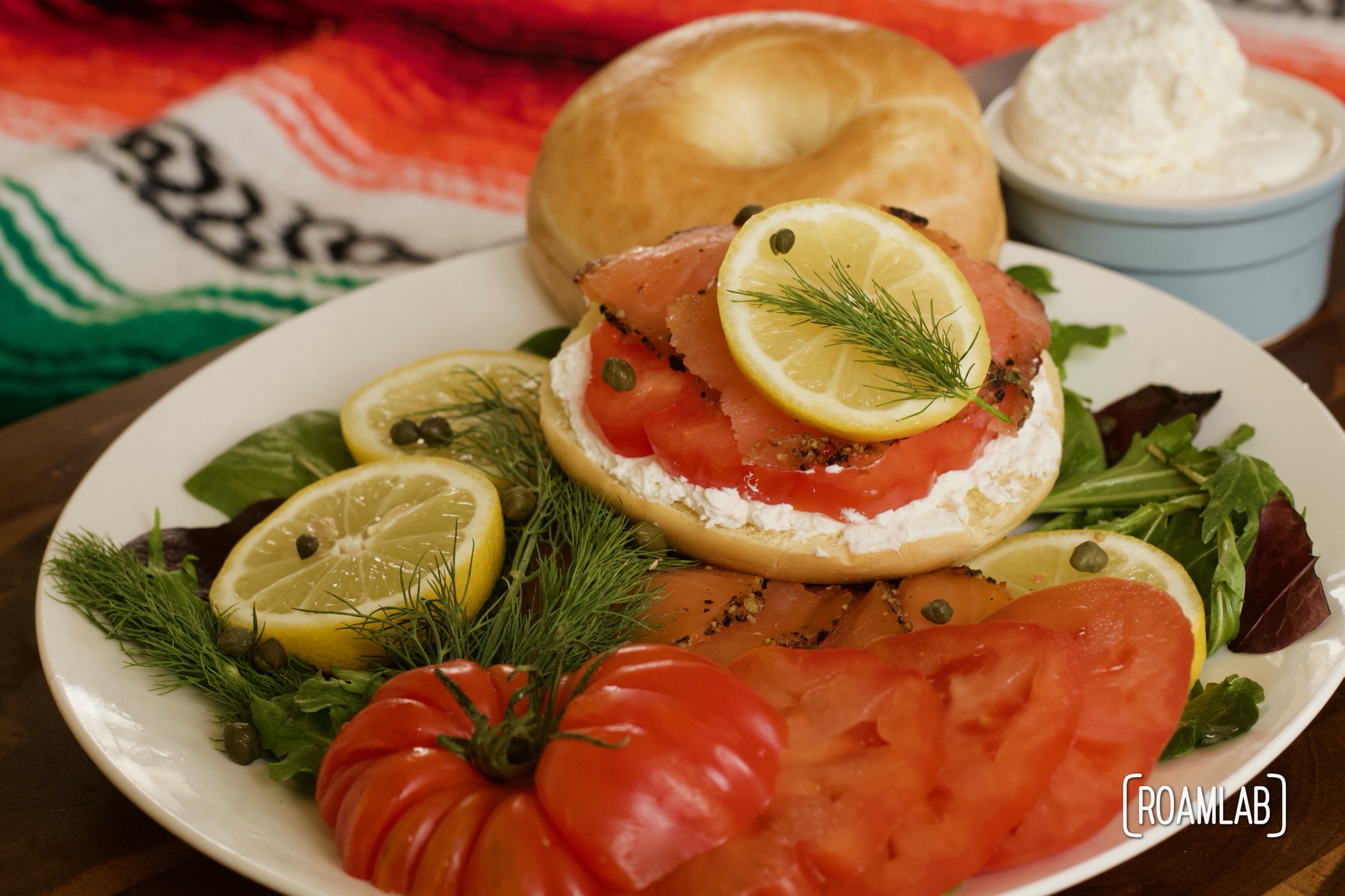 Bagel & Lox
Campfire Cooking
It's been years since I lived in New York City and while this nomadic life is everything I've wanted and more, there are still things I miss. I miss walks through Central Park at dusk as the fireflies wander around me. I miss brunches with friends that spill out into afternoons of clothes shopping and wandering the streets. I miss lazy afternoons sitting by the cafe window watching the parade of people passing. And I miss Bagel & Lox. Sure, I could go to any old deli and order a bagel with cream cheese and smoked salmon. But is it really the same?
Why let someone else disappoint me with an underproduced breakfast bagel sandwich when I can make it myself? The truth is, it's pretty darn easy recipe. In fact, I can even throw in some fun with a campfire. So, I visit the market and go to town.
Bagel & Lox Recipe
Serves 4
Ingredients
4 Bagels
Cream Cheese
¾ lb Smoked Salmon
Capers
¼ Red onion (thinly sliced)
1 Tomato (sliced)
Optional
Fresh Dill for garnish
4 Lemon wedges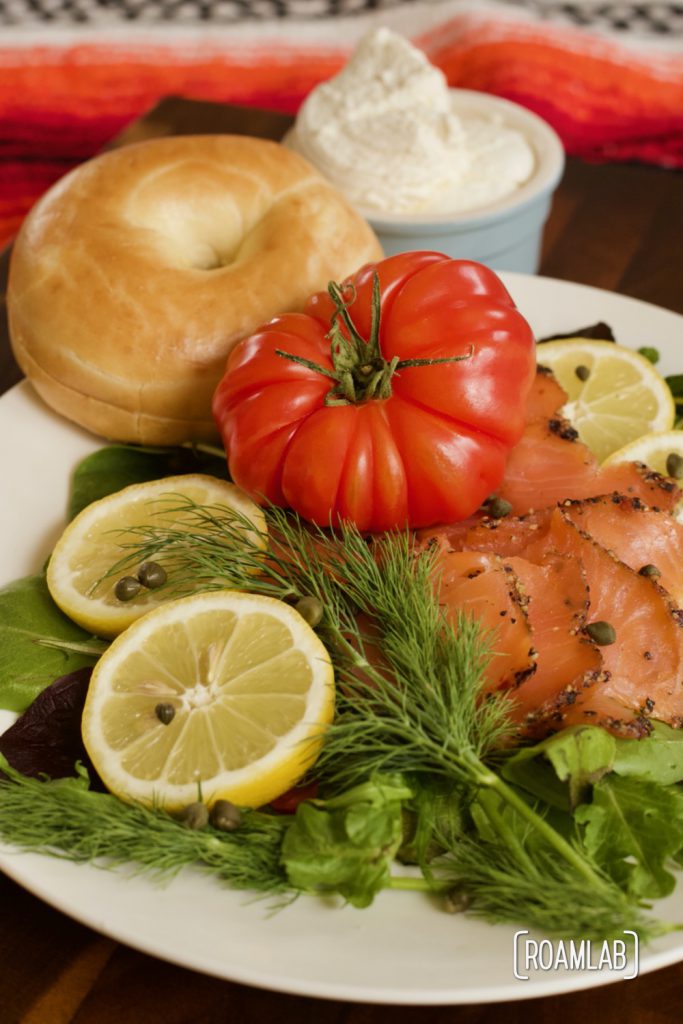 Directions
Note: you don't have to toast your bagel. But the whole reason I write these recipes is with an eye towards campfire cooking. So, gather your wood, strike up a flame, and let us get cooking.
Place your bagel in a grill basket or spear it with a toasting fork. Rotate it over the fire until it's nicely toasted. Coat each side in cream cheese. Sprinkle a few capers and slices of red onion. Top with smoked salmon and a slice of tomato. Garnish with a bit of dill, a spritz of lemon, and enjoy!
Do you have your own twist on the bagel & lox? Share it in the comments below!