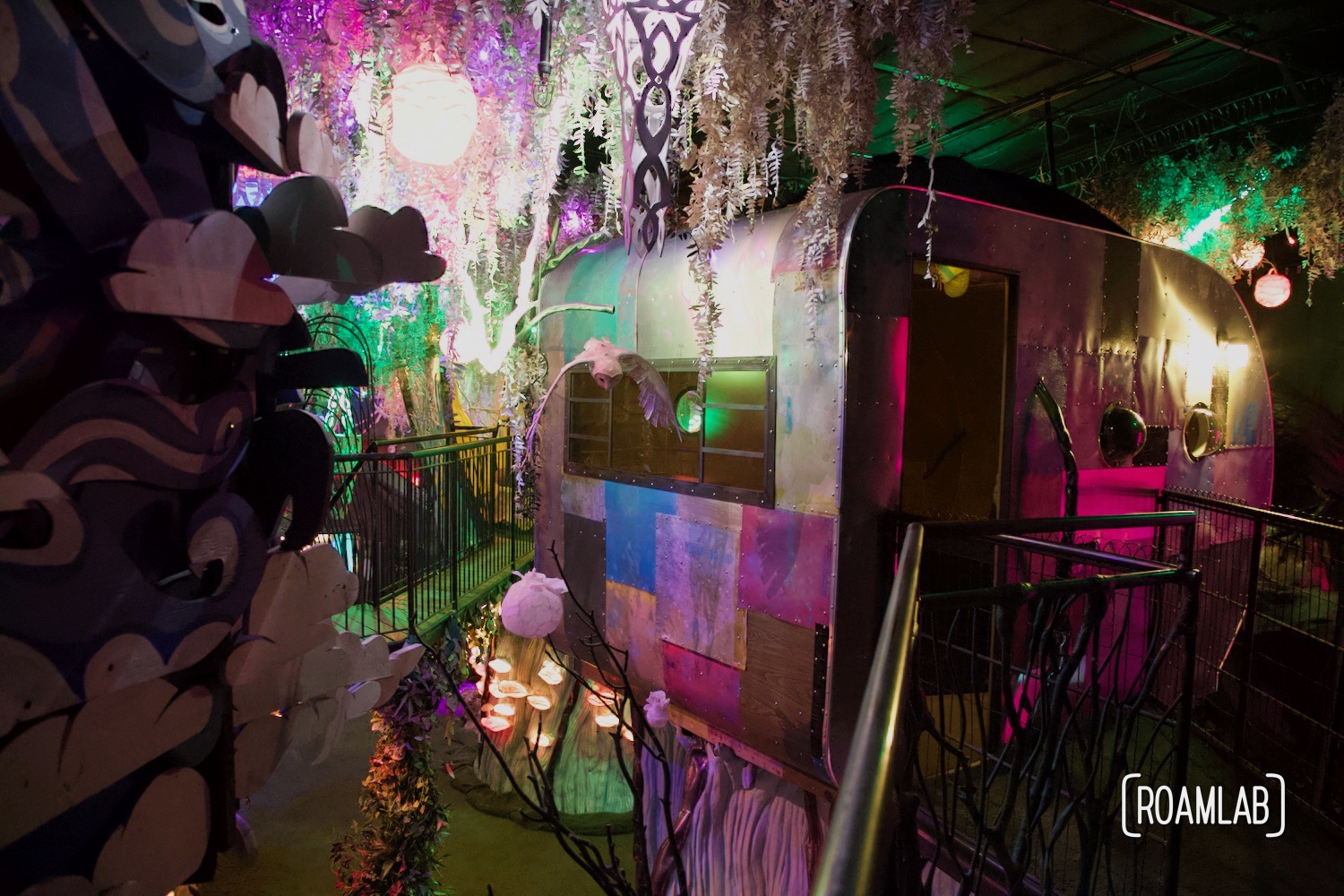 House of Eternal Return
Meow Wolf Santa Fe, New Mexico
Most houses of art are sterile institutions with signs, velvet ropes, and guards to reinforce the ubiquitous command "do not touch." Such is not the case at Meow Wolf's first installation: House of Eternal Return in Santa Fe, New Mexico. This art collective's immersive experience not only begs us to touch but also push, swing, slide, and step into the art.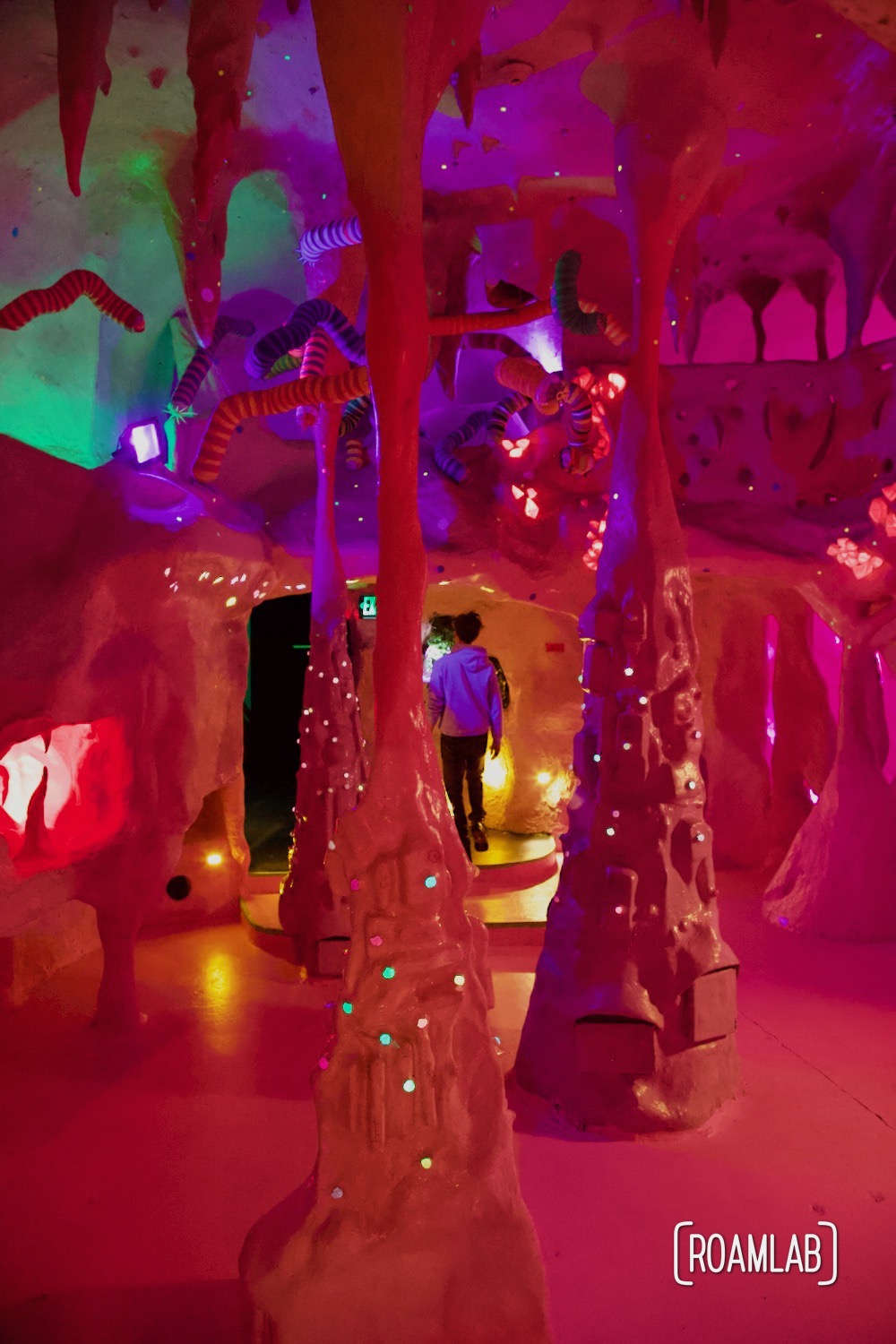 Home Surreal Home
House of Eternal Return is an alternate reality rippling into physical space. At first blush, the two-story Victorian house set at the entrance to Meow Wolf's Santa Fe location could be a set in any Hollywood backlot or occupy some side street of Disneyland's Main Street USA. It looks normal. Maybe too normal. But the normality gives way to an immersive science fiction mystery as we walk through the front door.
At first, there are only subtle indications that something is wrong. An ominous newspaper. The warped dining room ceiling and chandelier. Records of odd experiments. These are the remains of a family that has disappeared but left more than just clues of what happened. They left doorways into a whole new dimension of musical mammoths, sci-fi spas, cartoon kitchens, and alien alleys. Open up the refrigerator door, slide through the laundry dryer, or walk through the closet into a psychedelic moonscape.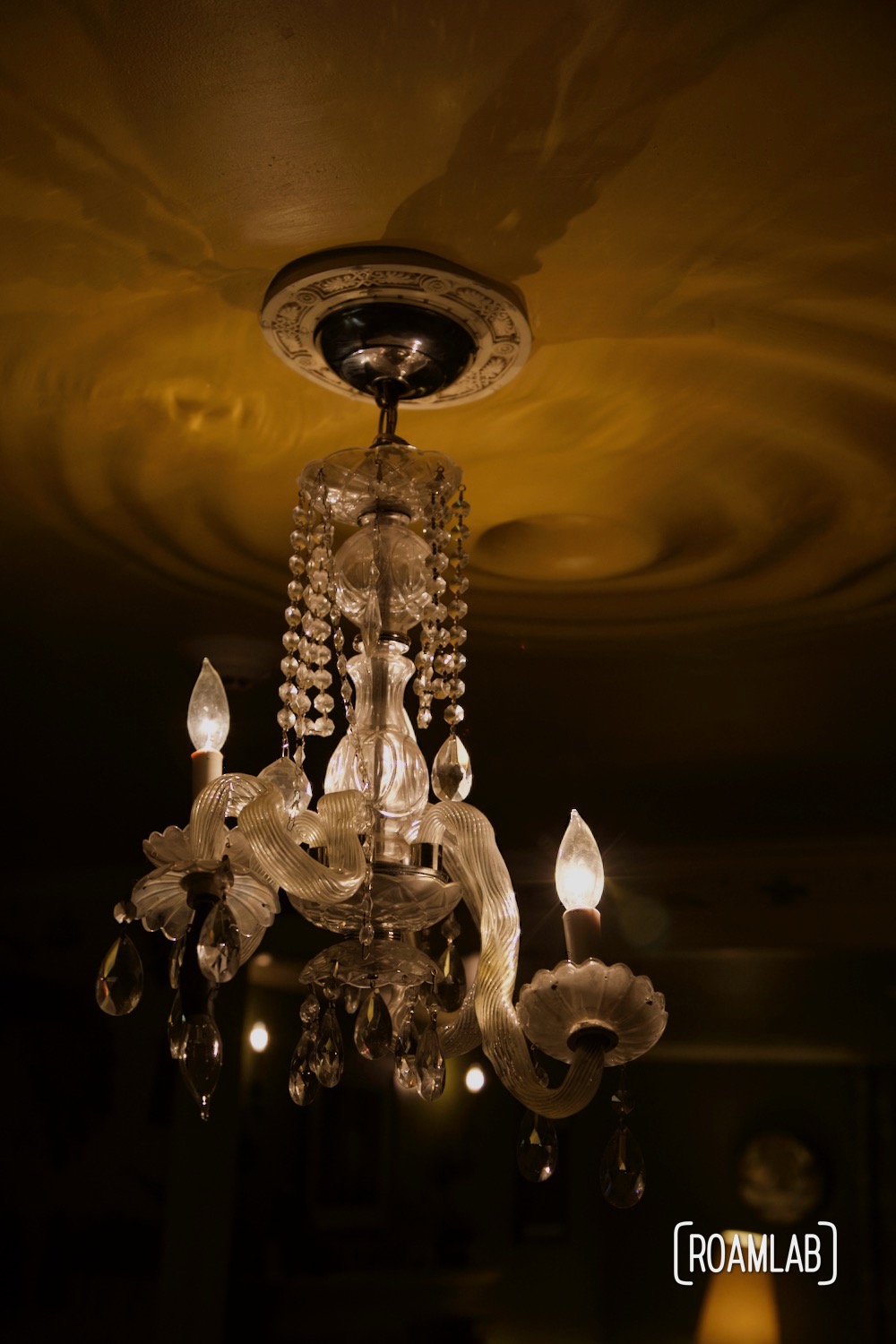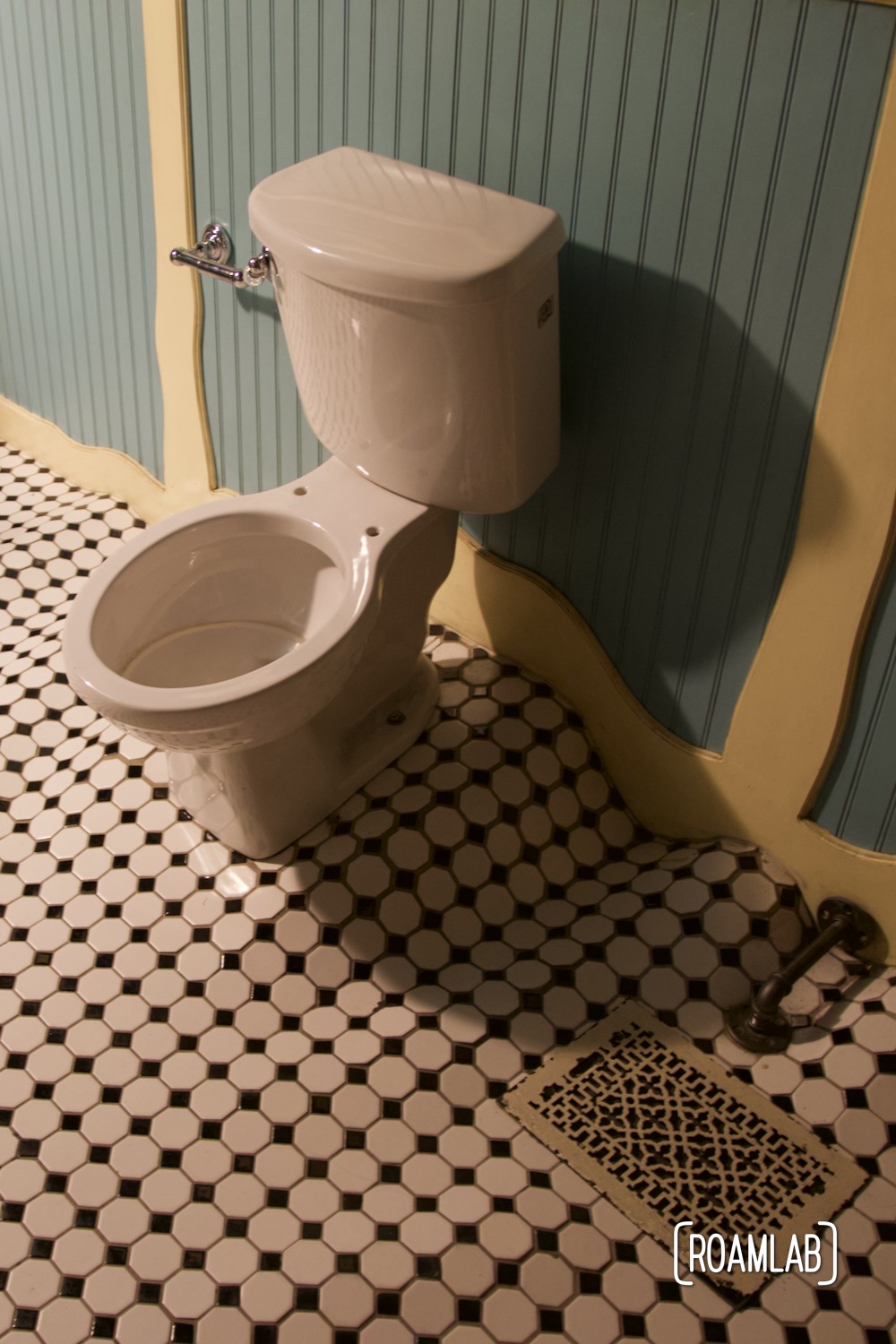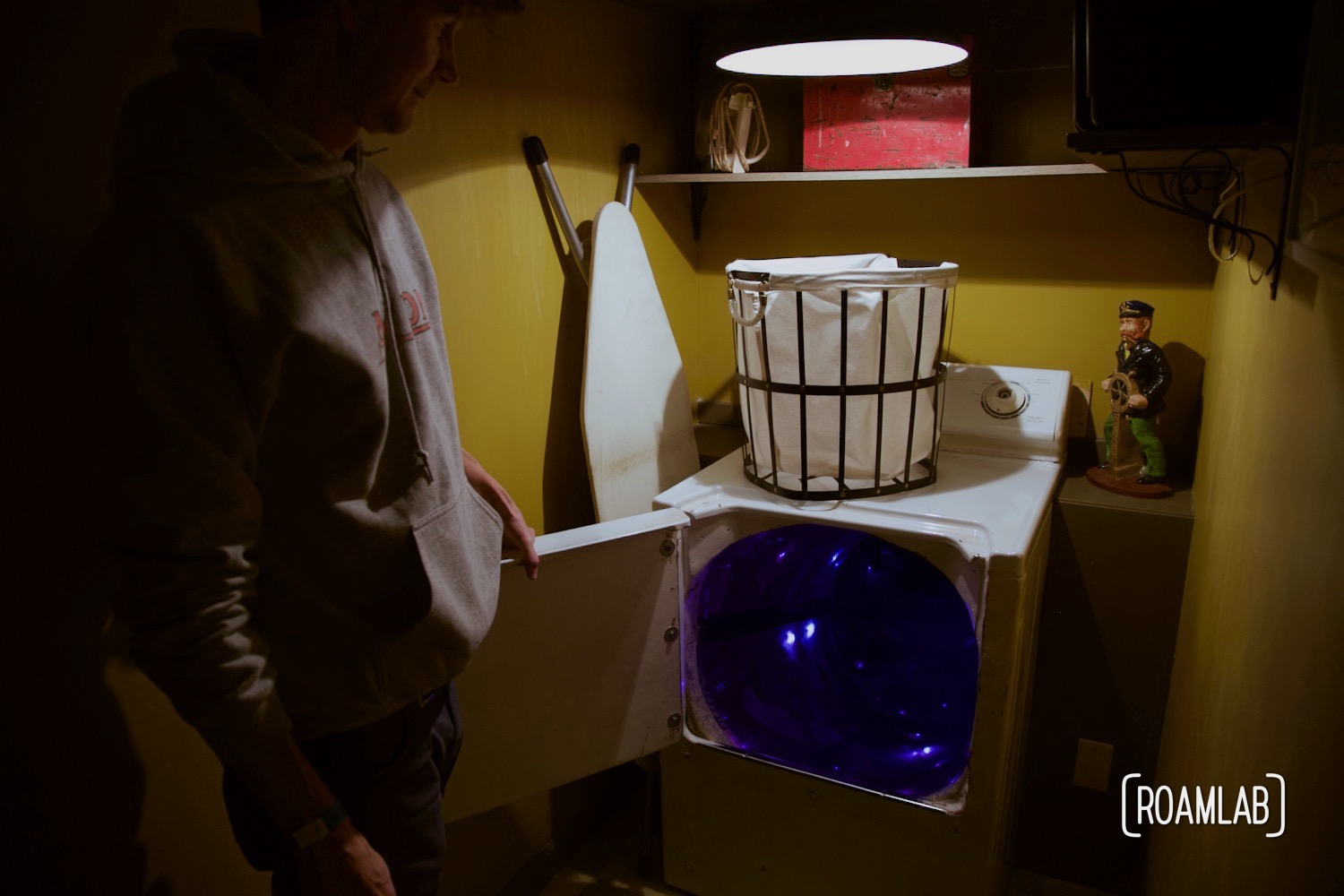 Visiting Meow Wolf
There is no wrong way to explore Meow Wolf. Some people come to uncover the story. Others come to play. Plenty come just to capture some striking Instagram or TikTok content. The worst thing anyone can do, though is rush. With 70 rooms to explore brimming with meticulous details left to be uncovered, one could easily spend days exploring each nook and cranny.
On our first visit, we allow ourselves to follow our curiosity and discover the space with no particular goal. After wandering through most of the art space on a surface level, we launch a second, more methodical pass-through. We dive into the anomalies. Like so much good art, after all, this space isn't just visually fascinating, there is order in the chaos. The cybernetic hamster may seem random, but it is an echo of experiments conducted in the house. Different rooms are expressive of individual family members and physical manifestations of their passions, curiosity, and concerns.
We only had a few hours to explore, but fans return time and time again to uncover new clues and dig deeper into the mystery of the House of Eternal Return. I'm sure it will draw us in again, the next time we are near Santa Fe.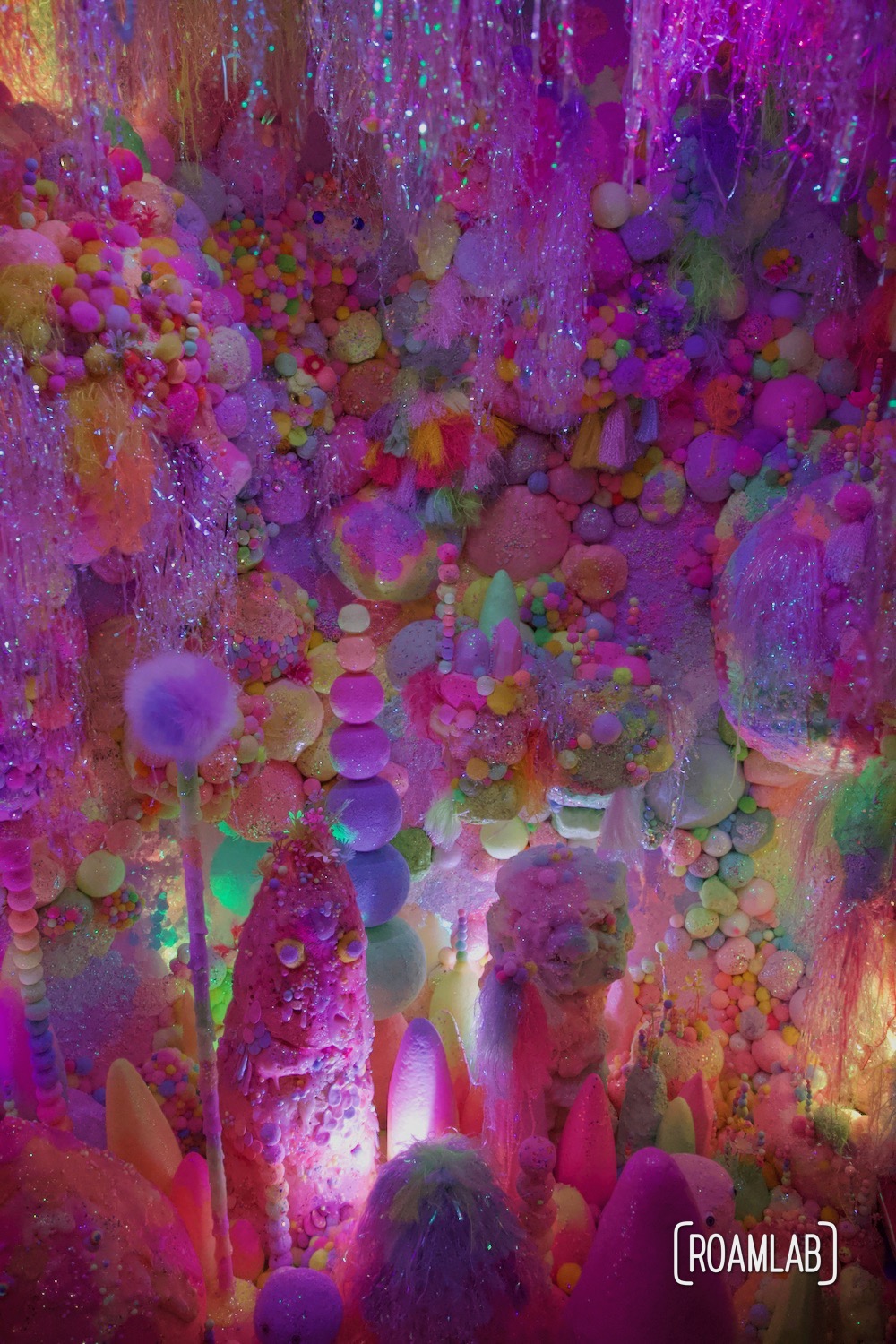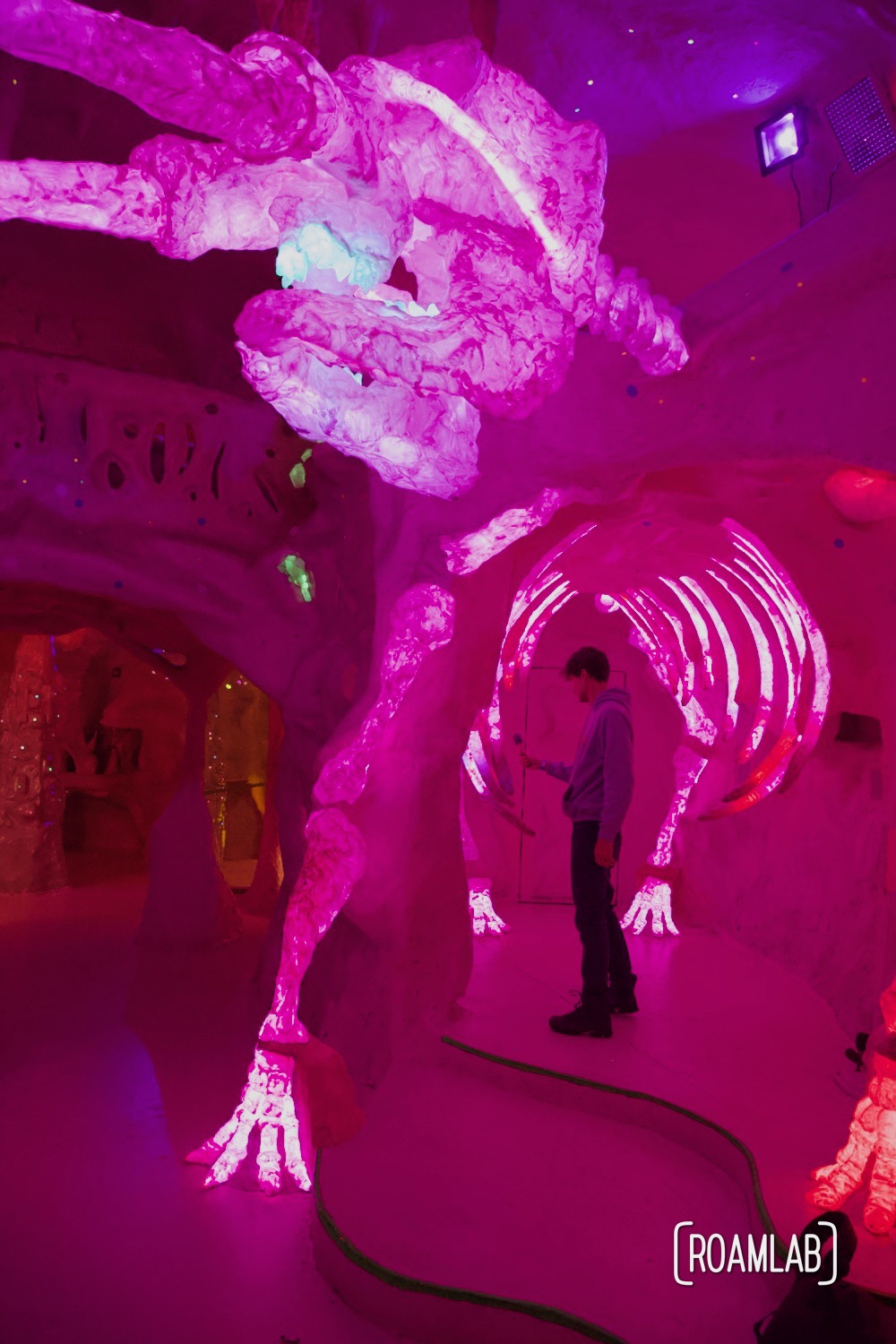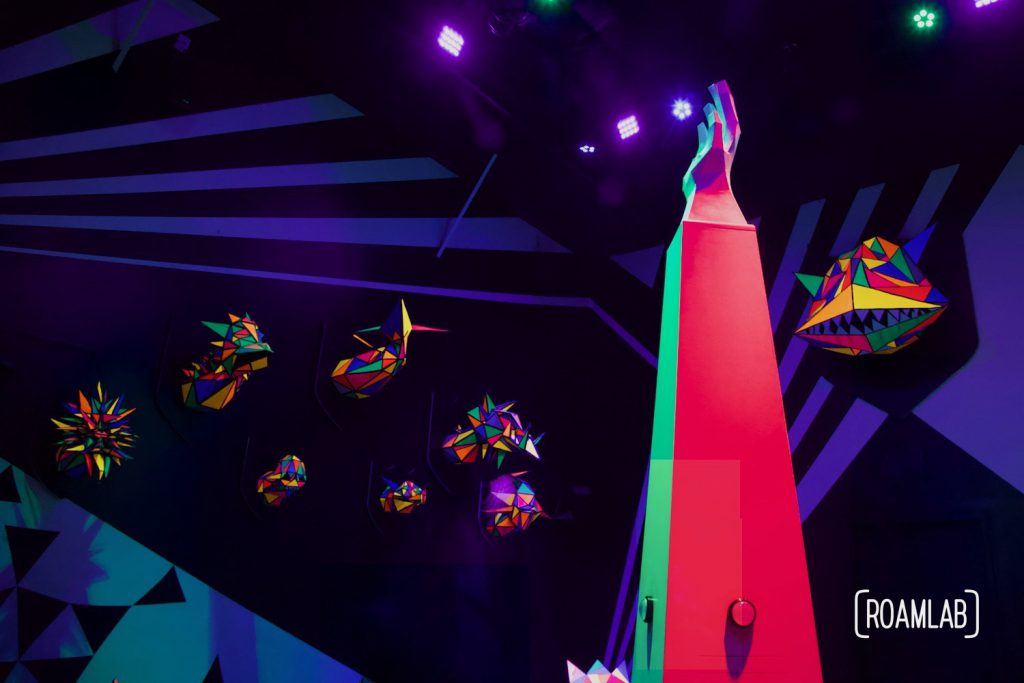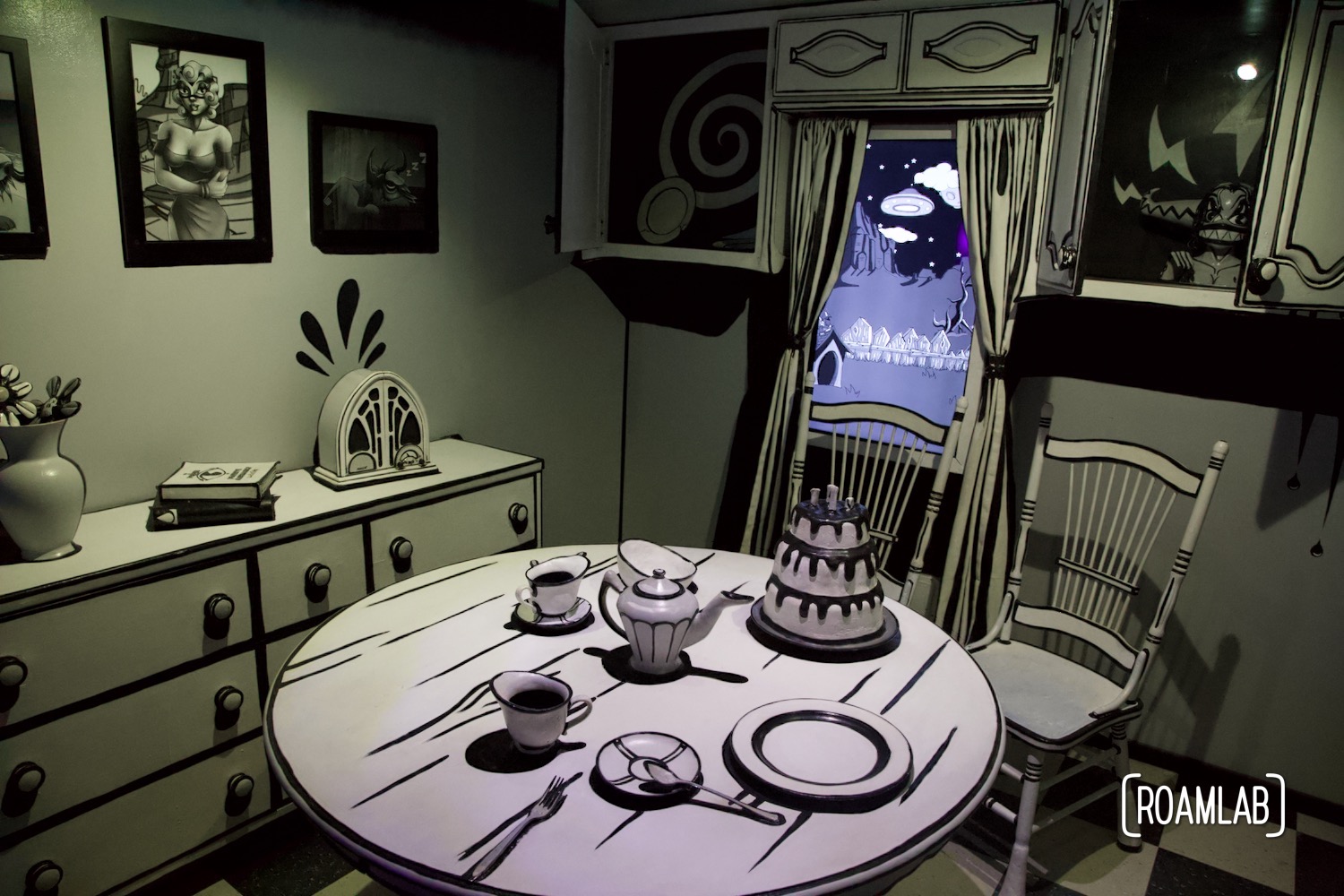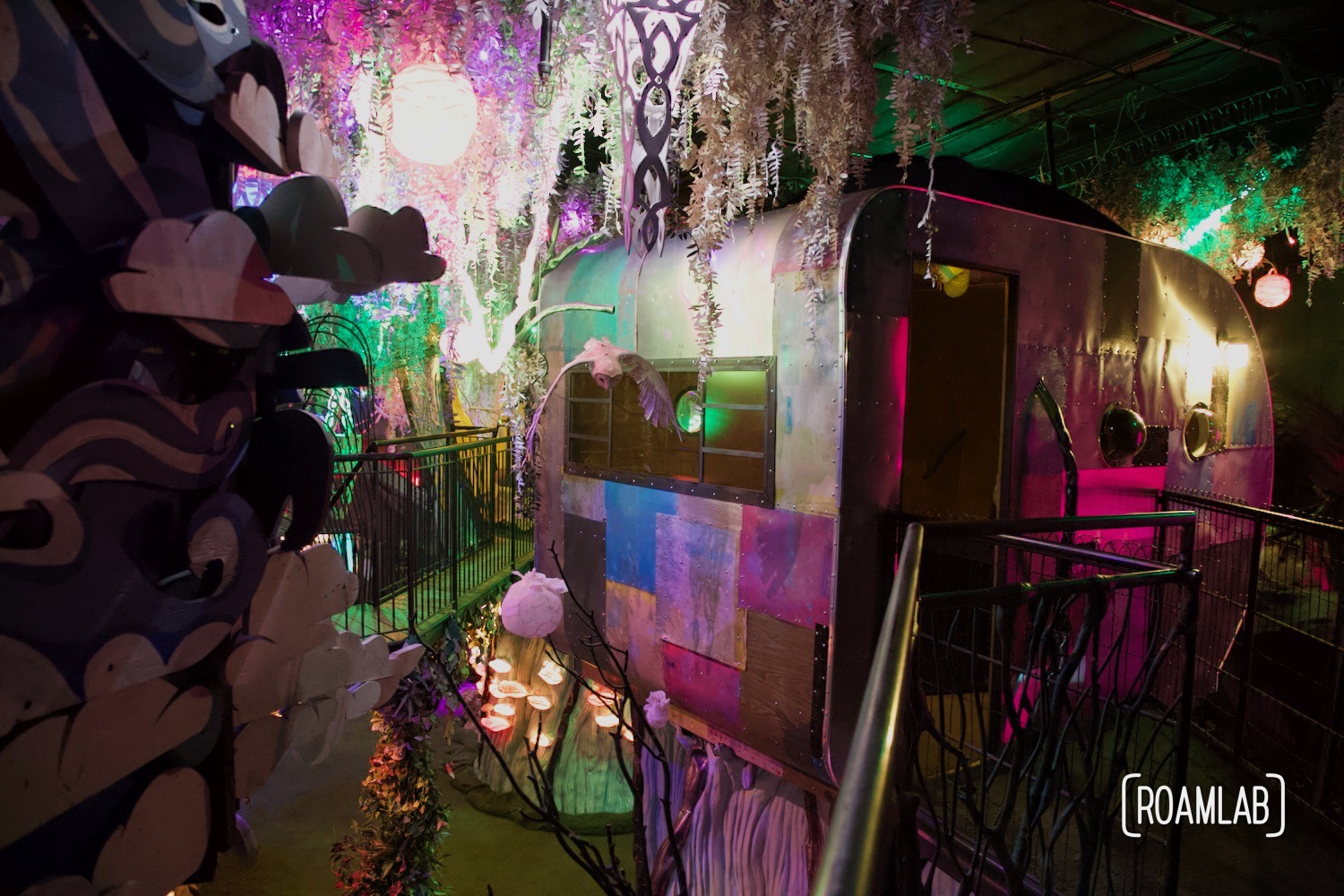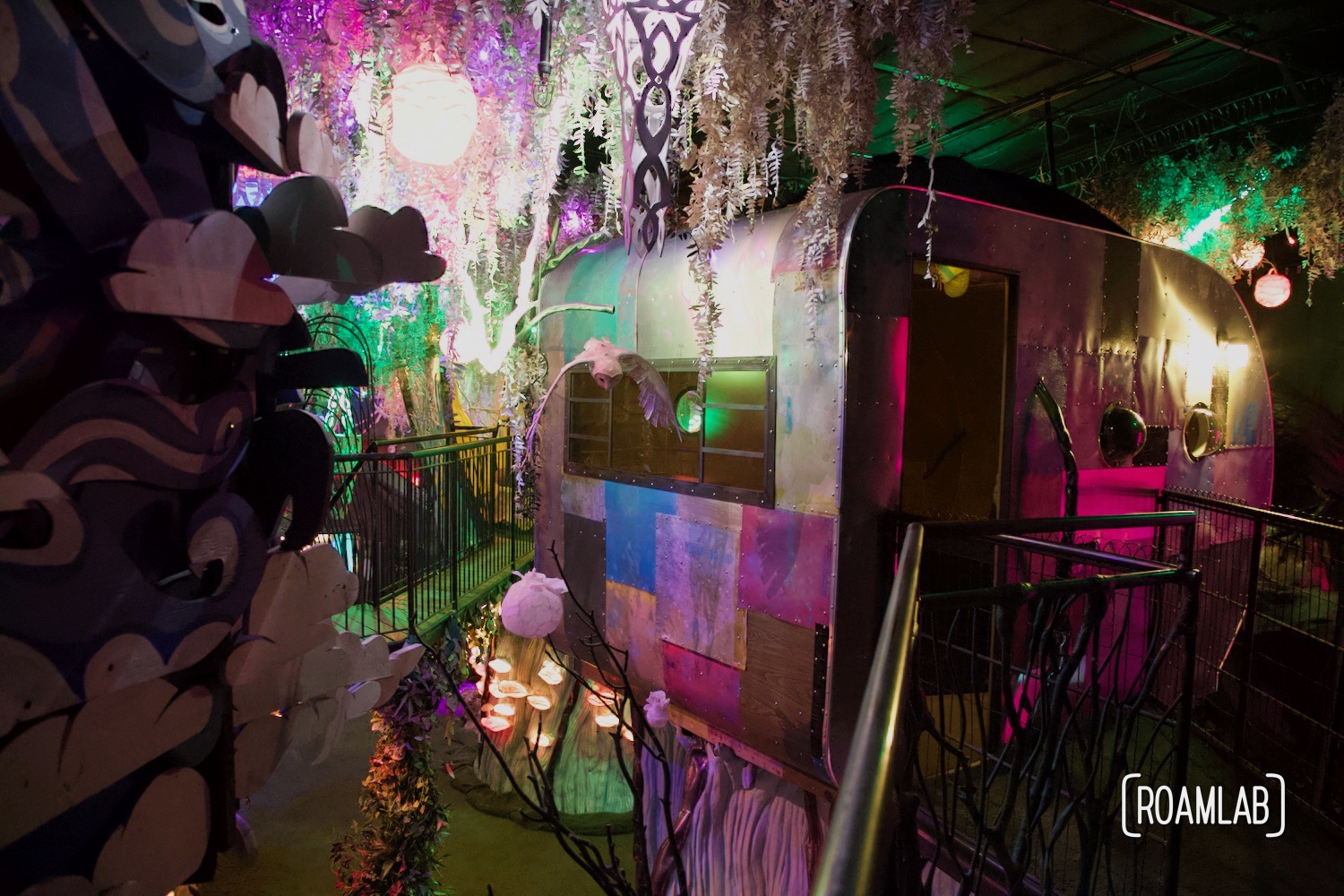 Beyond Santa Fe
For those not in the area, Meow Wolf's House of Eternal Return is not their only offering. Meow Wolf has equally unique explorable art installations in Las Vegas, Nevada, and Denver, Colorado. Omega Mart in Las Vegas may initially appeal to be your run-of-the-mill supermarket, but the canned Mammoth Meat and Existential Dairy are just the beginning of the odd offerings to be found on the shelves. Meanwhile, Denver's Convergence Station is your local QDOT terminal with portals to four alien worlds. Each brings something new and strange to the Meow Wolf universe while maintaining the whimsical retrofuturism of the first.