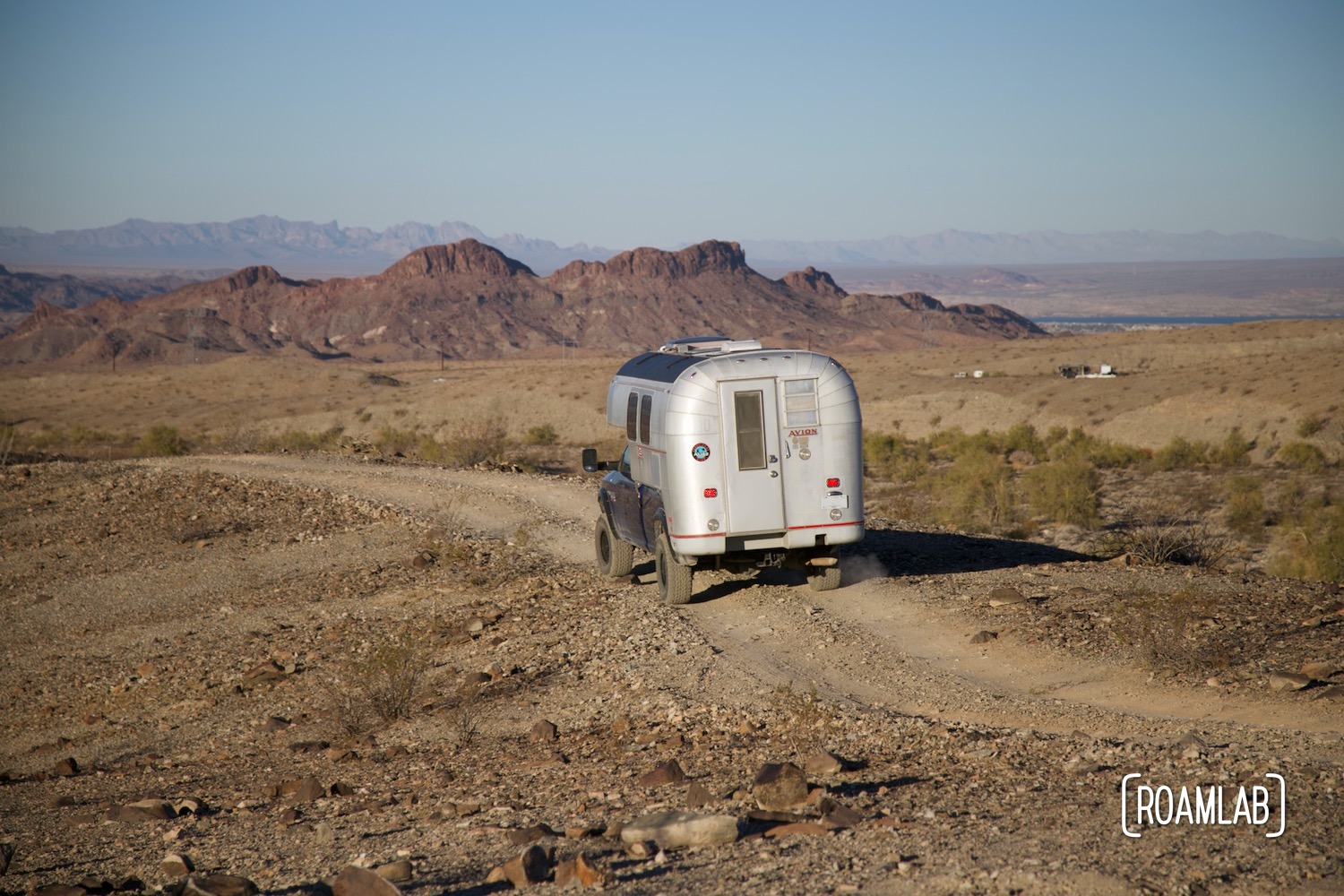 Lake Havasu is a popular resort destination on the border of Arizona and California. It's charming, from the little of it that we've seen. But it's sufficiently built up to not be a place for boondocking. While much of the lakefront is privately held or part of limited-use parks, most of the land on the outskirts of Lake Havasu is Bureau of Land Management (BLM) wilderness and open to dry camping. So, when we roll through on the lookout for a place to spend the night, we may not have a lakefront campsite, but we certainly have a fantastic view.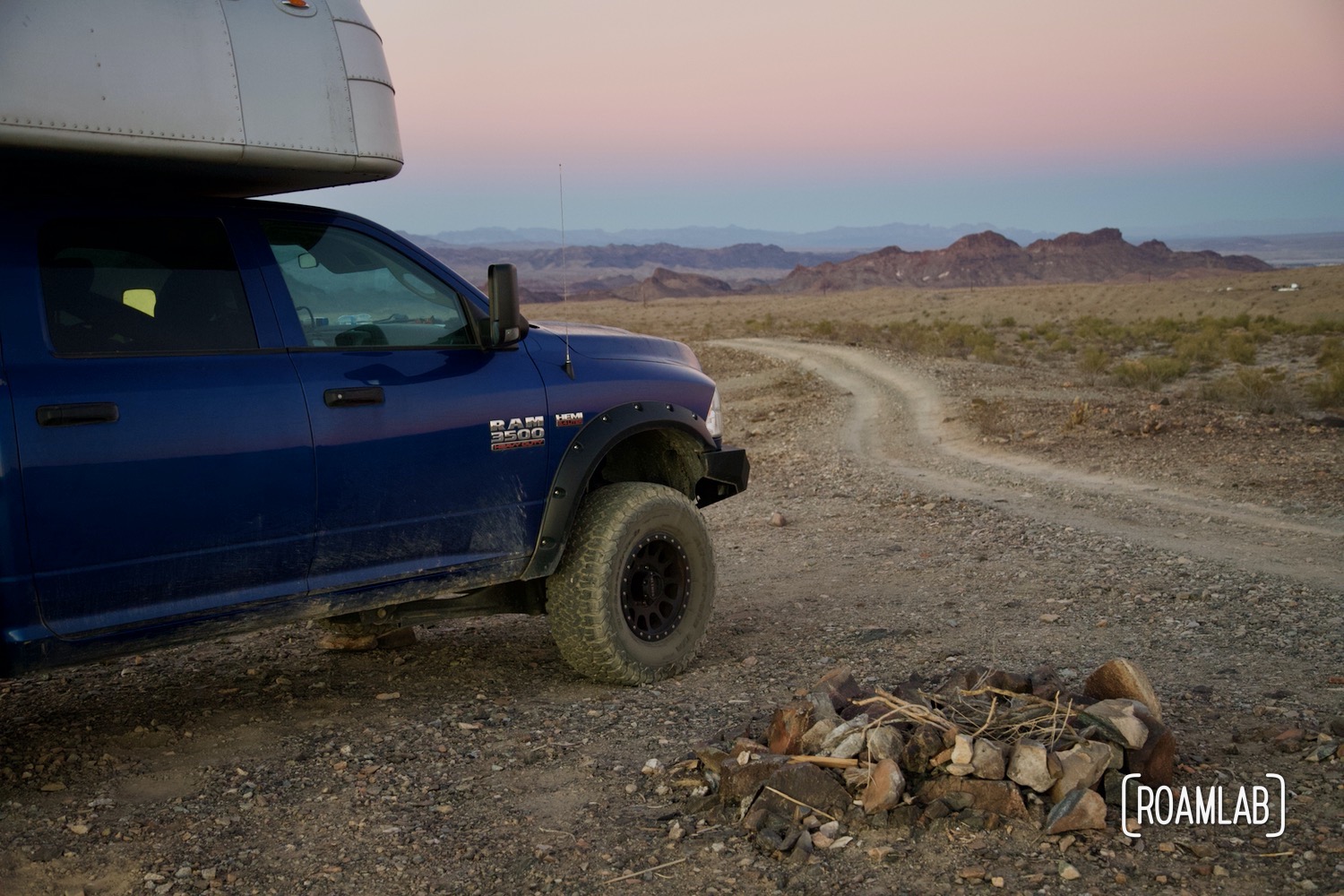 Finding Camping Outside Lake Havasu
Finding a campsite outside of Lake Havasu is surprisingly straightforward. Just keep an eye out for clusters of campers on desert land off Arizona State Highway 95. Most of these boondockers don't travel any further than they absolutely must to claim a site. So these clusters highlight access points to BLM land. Fortunately, there are several such points, so no worries if you miss the first or second.
While these access points may be easy to spot, that doesn't necessarily make entry easy. A lot of these are dirt pull-offs immediately off the highway and come with short notice and a big bump. So be sure to take it slow down the highway.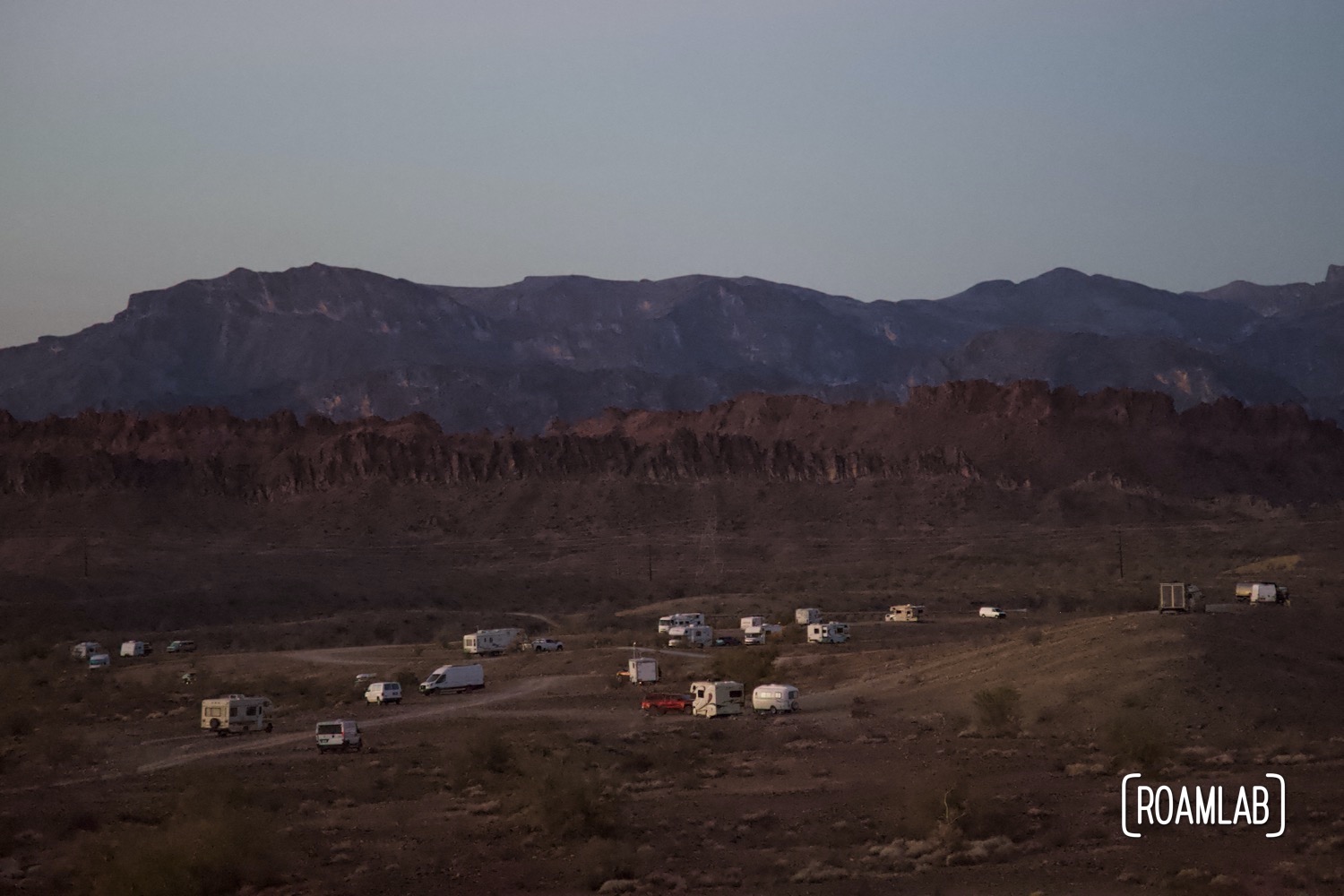 Identifying Camp Sites
Once we are off the highway, it's time to find a site of our own. As noted earlier, most boondockers–for a variety of reasons–camp close to the highway access. But this comes at the cost of privacy and quiet. Instead, we like to wander further into the BLM land for a more secluded spot. We explore branching trails in search of a scenic flat area offset from the road with a fire ring.
A note about the trails
As with any piece of wilderness, we respect and do our part to preserve it by staying on preexisting trails or camp areas and respecting trail closures. Out there in the desert, there's no shortage of options. But navigating the topography can get complicated. Despite the dry climate, this is also a region shaped by water, and some trails peter out. So it helps to either scout ahead or at least be prepared to turn around.
While exploring the area, we drove down a very steep decline hoping to reach a large road only to be cut off by the sharp cliffs of two washes converging. We had to back up 20 yards to reach a space large enough to turn around and then tackle the return ascent. Fortunately, our tires and four-wheel drive pulled through with ease but less capable rigs certainly would have had trouble. In fact, from the many ruts along that ascent, we can see where past rigs struggled.
The further we travel into BLM land, the less frequently we encounter campsites. This has some people committing the faux pas of camping in the middle of or parked immediately parallel to the trail. That can lead to uncomfortable situations later in the night when other rigs may find themselves blocked by our rig. So, it's important to make sure that we have enough daylight to find an appropriate campsite.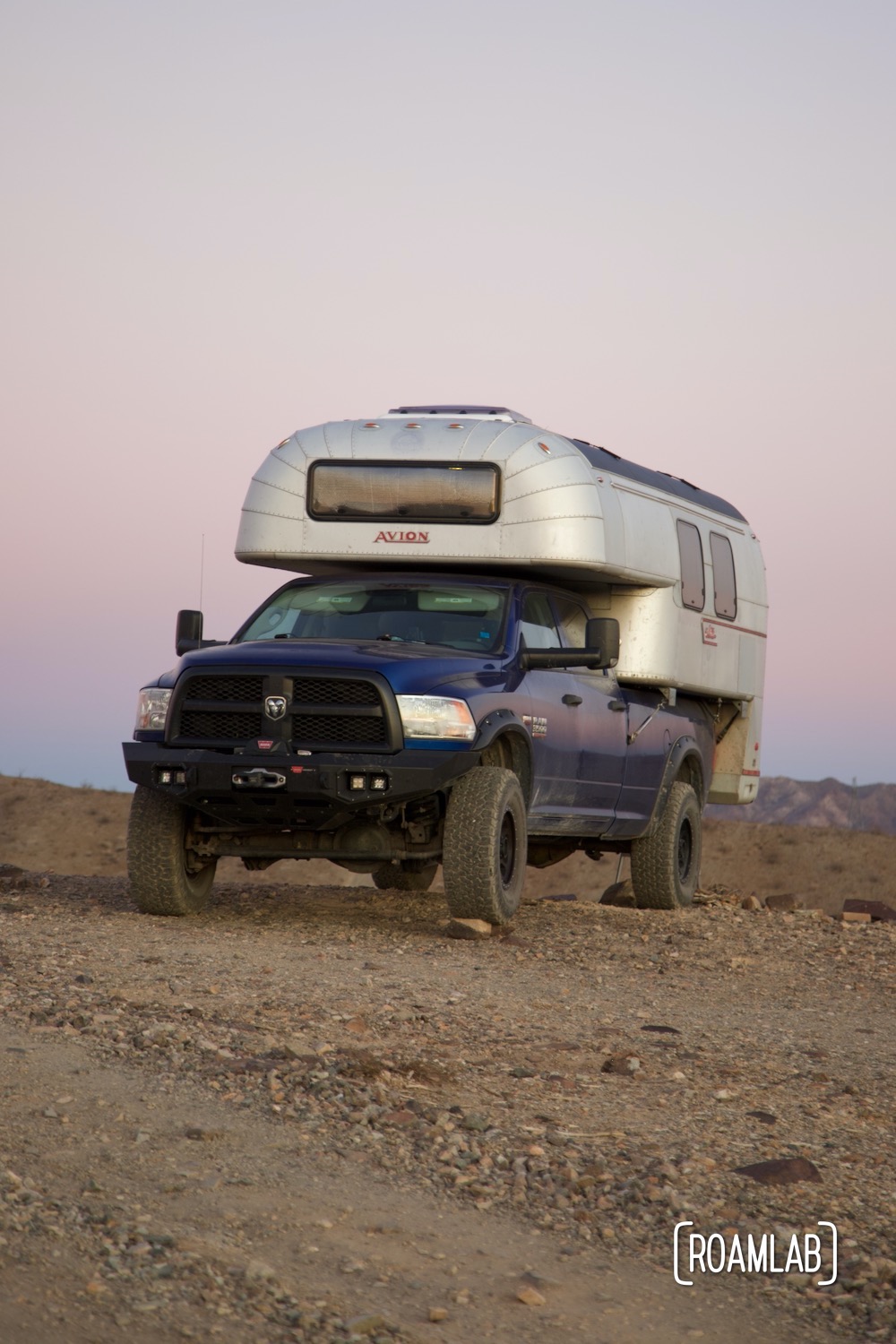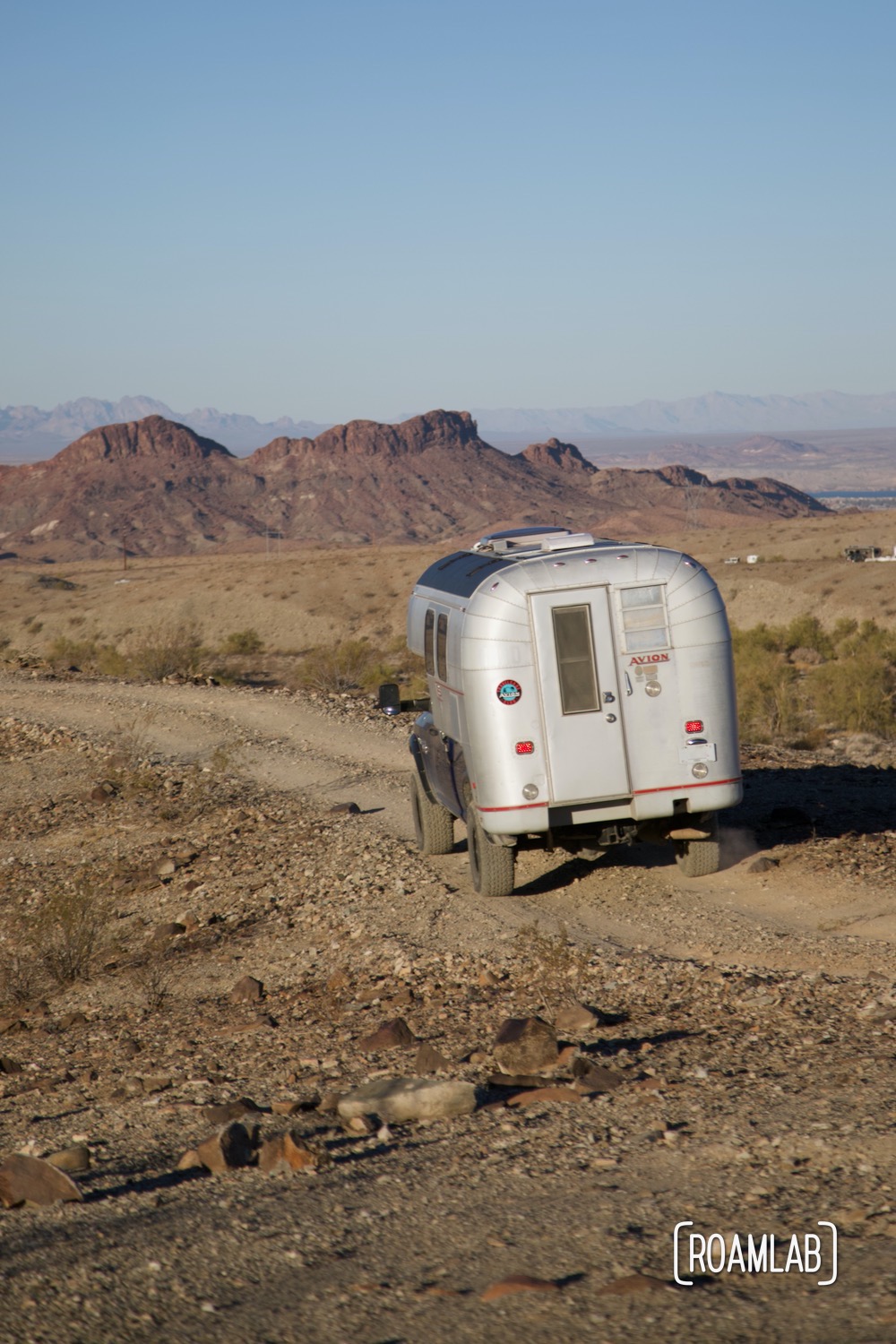 Our Experience
On this trip, we have no problem locating acceptable sites. We settle on a scenic vista point on the top of a ridge. We have fantastic views of the rock formations around us and can see a cluster of campers far below. Granted, this view comes with a price. We are exposed and strong gusts buffet our camper through the night. But in our secure home on wheels, the wind rocks us to sleep.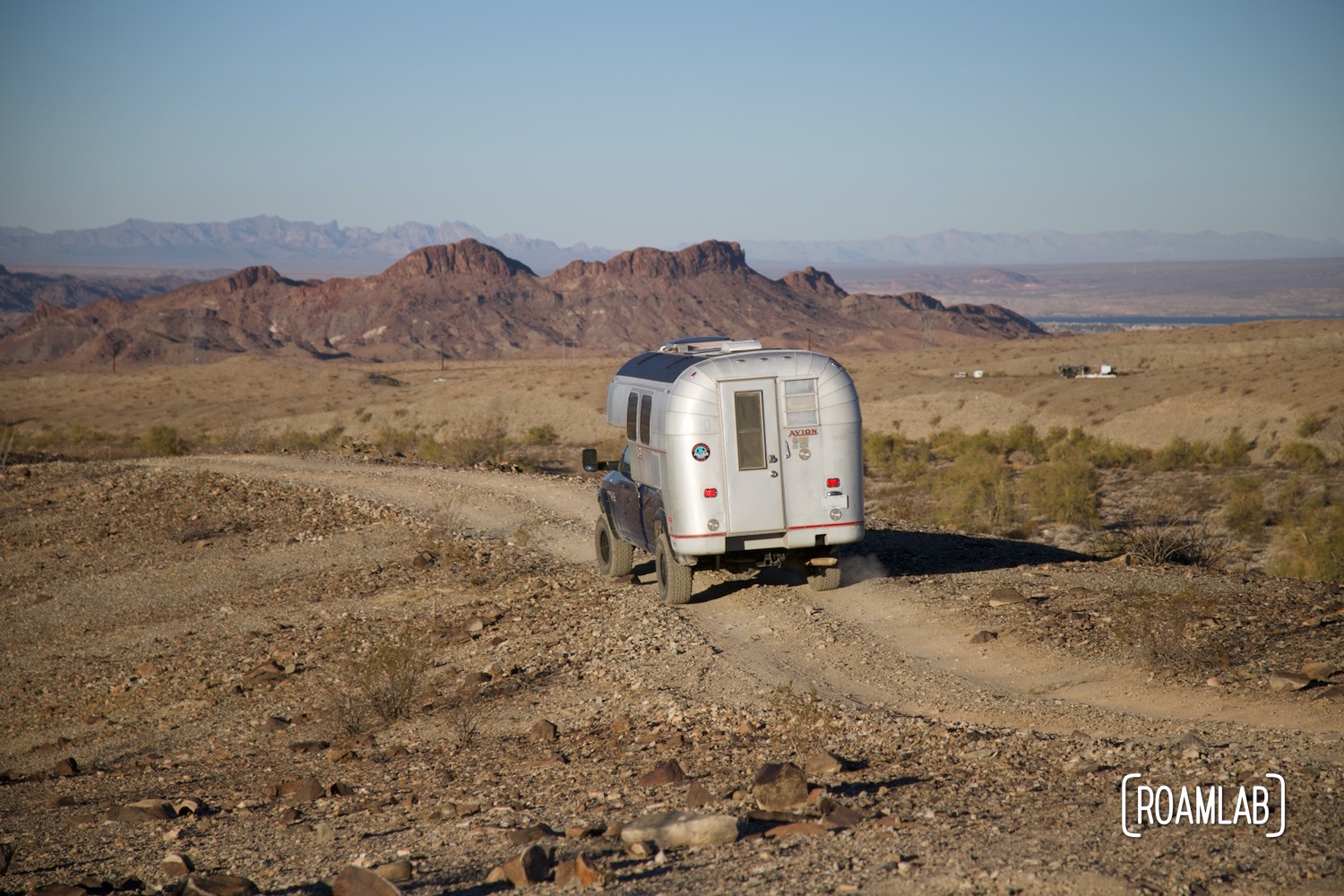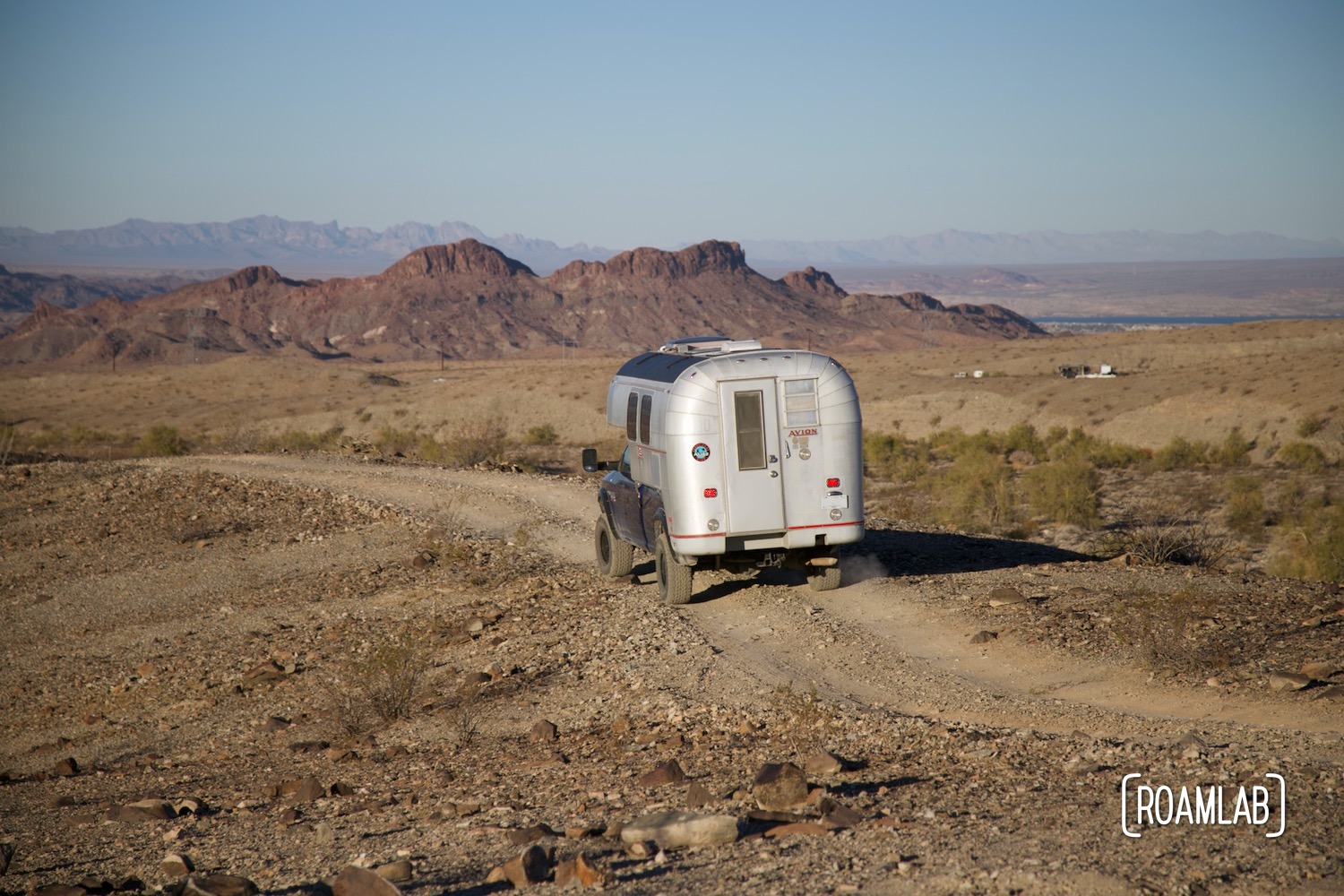 Nearby Attractions
Lake Havasu is a justifiably popular destination. Enjoy the lake, visit London Bridge, and (if you time it right) check out the annual Lake Havasu Balloon Festival. For us, Lake Havasu is a common halfway point when we are traveling between Las Vegas and Quartzsite. So we'll often hit Hoover Dam or Kofa National Wildlife Refuge on the same day as Lake Havasu.