On The Border
Big Bend National Park is an expansive 1,252 square miles of mountains, deserts, and rivers in southeast Texas. It sits in a niche along the Mexico border, where the Rio Grand sweeps around half of the park's perimeter. It is host to brilliant rock walls carved out by the Rio Grande, remote desert habitats, breathtaking expanses, and vibrant wildlife.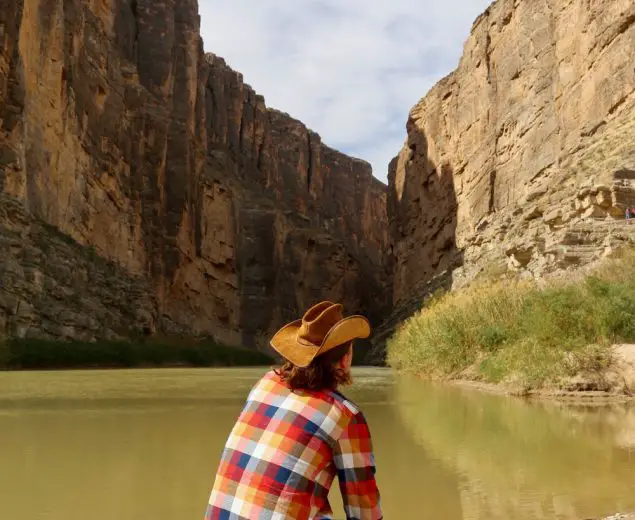 Looking Over the Rio Grande
Rich Nature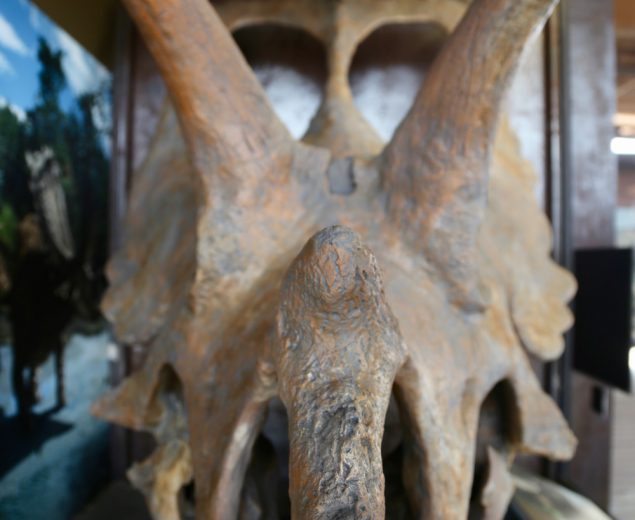 Agujaceratops
Ancient Wildlife
Visiting Big Bend
Many national parks have extensive complexes of restaurants, resorts, and other tourist traps built up around the outskirts of the park. While Big Bend has a modest showing of services around the park, there is only a limited infrastructure. For people looking to camp, there aren't a lot of alternatives to the campgrounds inside the park. This makes Big Bend a destination that you want to plan ahead for.
Things To Do In Big Bend National Park
Dip your toe in the Rio Grand
Learn about the ancient wildlife at the Fossil Exhibit
Grab breakfast in Terlingua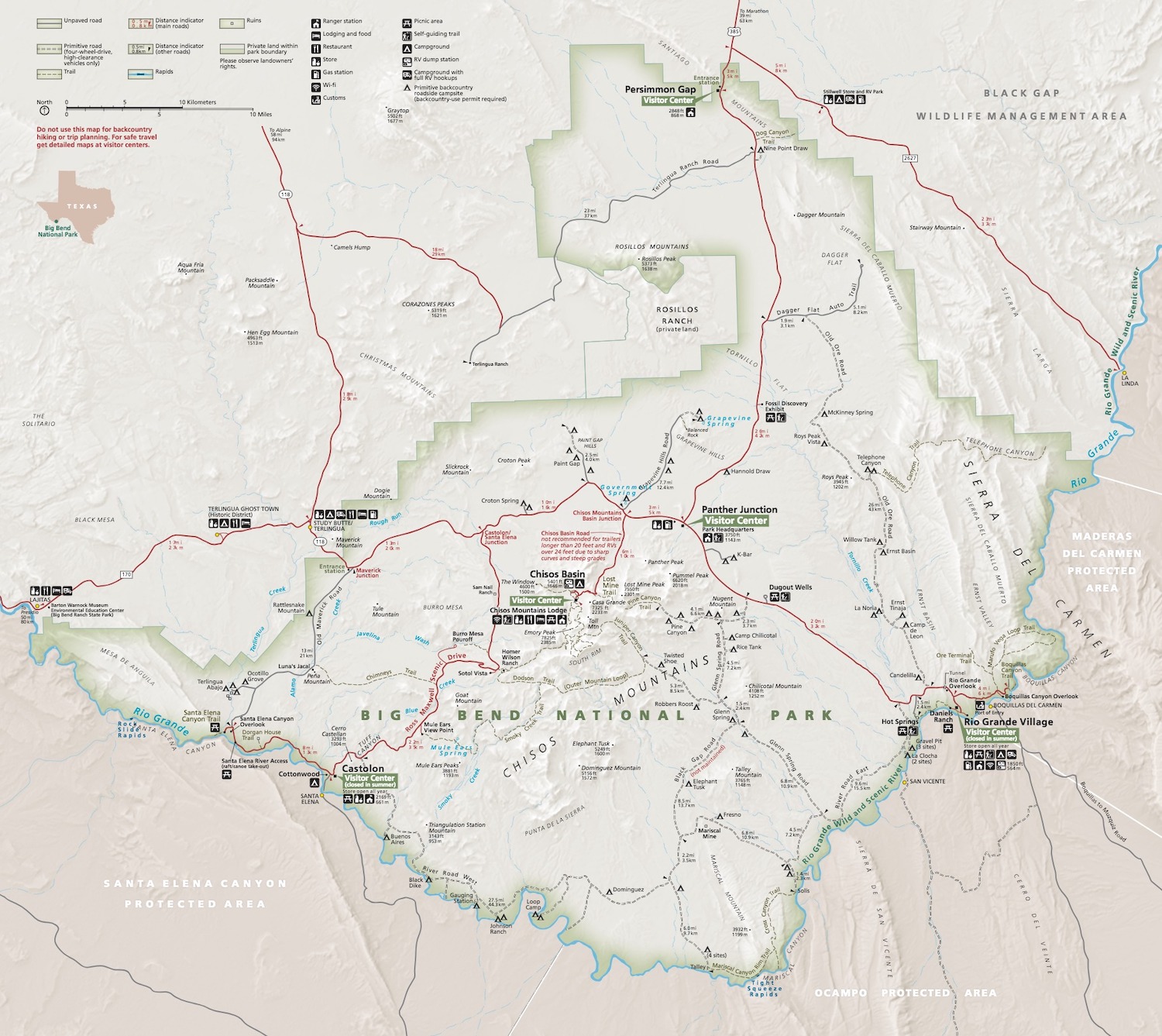 Big Bend National Park
Map
Fossil Exhibit
Big Bend was a pretty happening place a few million years ago. Fossils from excavations in the park are on display at the Fossil Exhibit. Peruse the skull of a six-foot "sword ray" fish or an impressive Agujaceratops, which could grow up to 21 feet long. It's a pretty nifty little stop.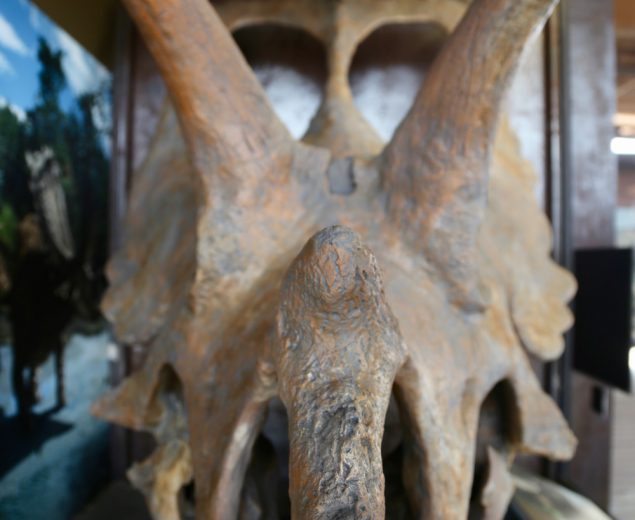 Agujaceratops
Grew up to 21 feet long and has been found in Big Bend.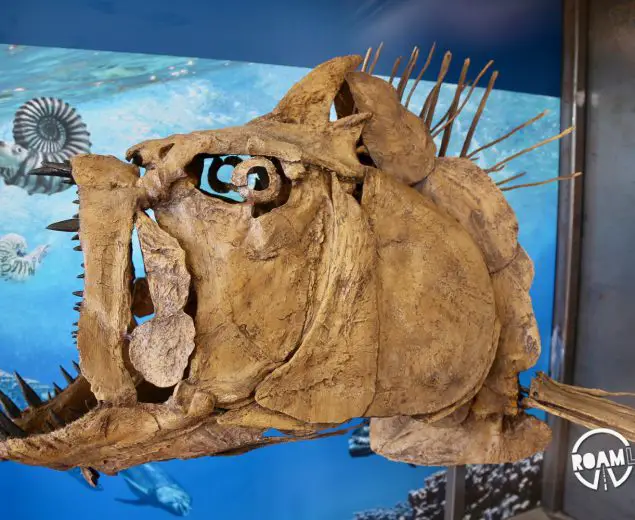 Xiphactinus
Six-foot ``sword ray`` fish that lived 90 million years ago.