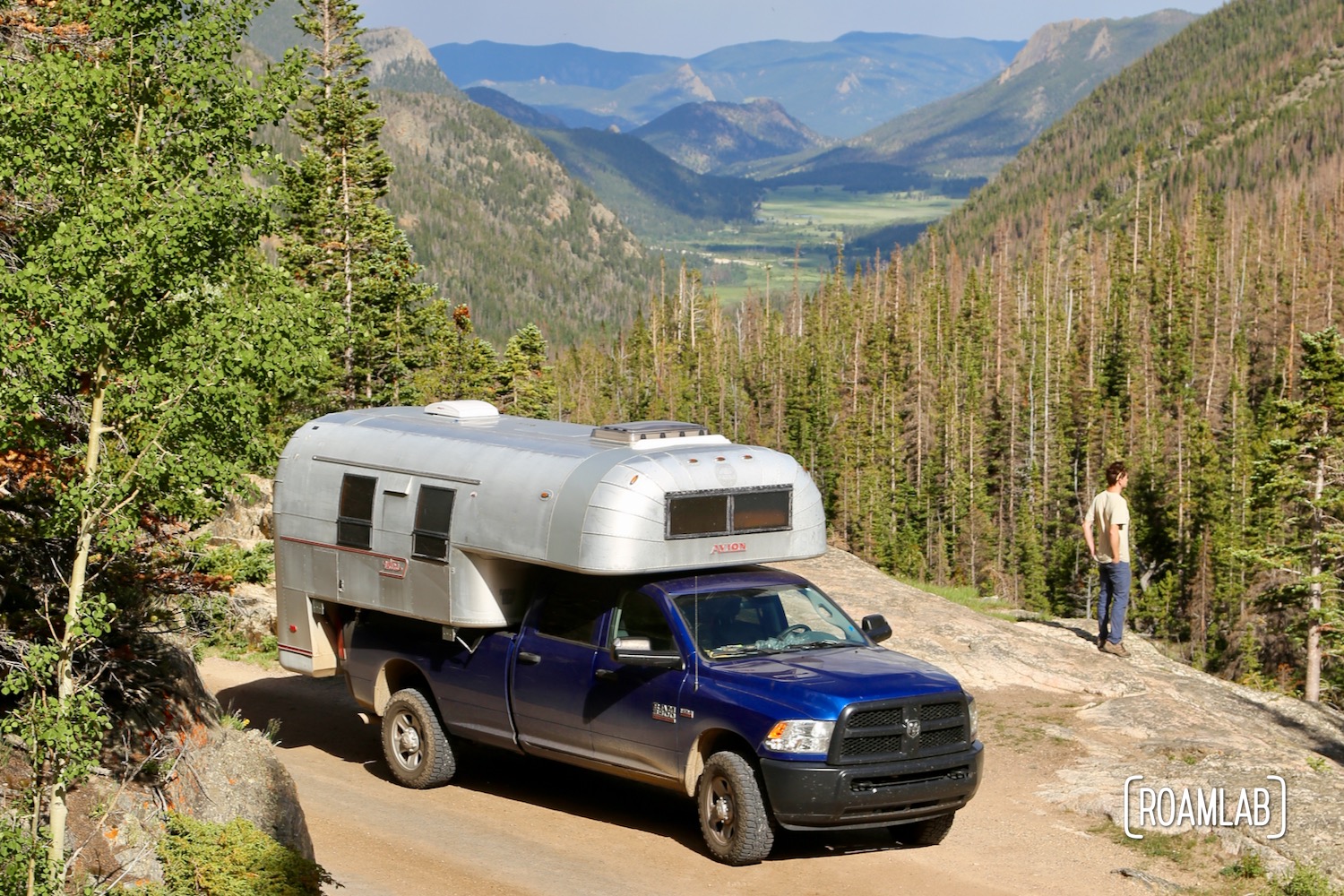 Old Fall River Road
Rocky Mountains National Park
Rocky Mountains National Park's Old Fall River Road traverses 11 scenic miles from the valley floor to alpine heights. Built back in 1920, this road was early visitors automobile introduction to Rock Mountain National Park. Since its creation, the paved Trail Ridge Road has become the parks main thoroughfare. Yet, Old Fall River Road remains a scenic back road through the park, bypassing much of the congestion and chaos of the popular paved alternative.
The route is an easy introduction to off-roaders. While the age and condition of the trail mean that access is limited to appropriate rigs, if you can make the drive, its absolutely worth it. The tight switch backs mean that rigs under 25-feet are banned. Nevertheless the relatively wide, one way, nicely graded dirt road makes for an easy ride. While the route can be subject to snow, when we tackle it in July, the road is dry despite thick snow pack lining the sides.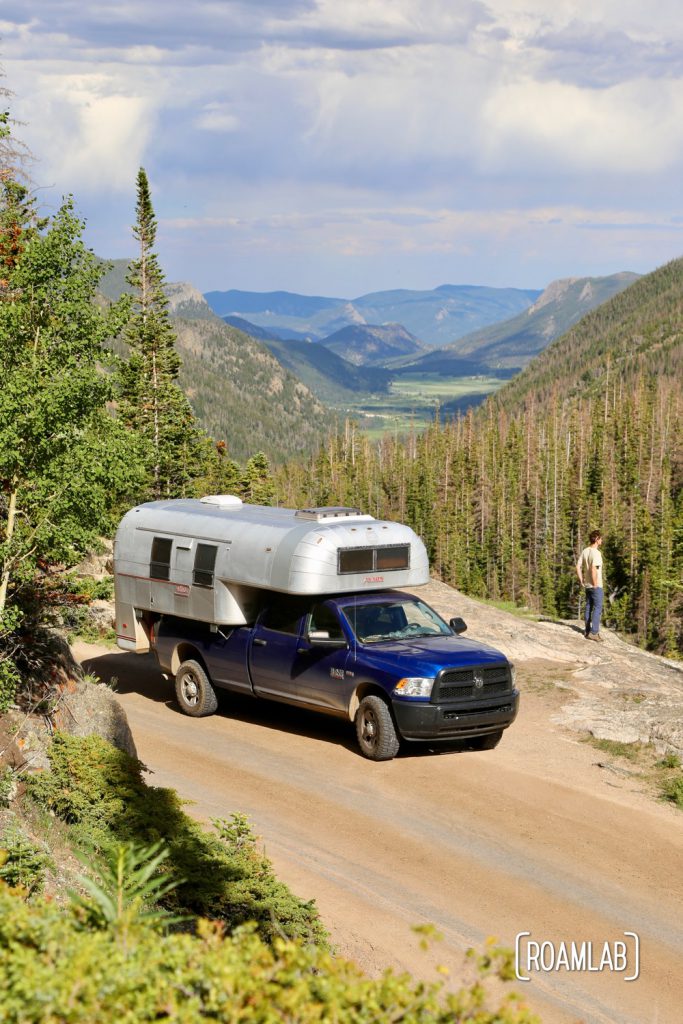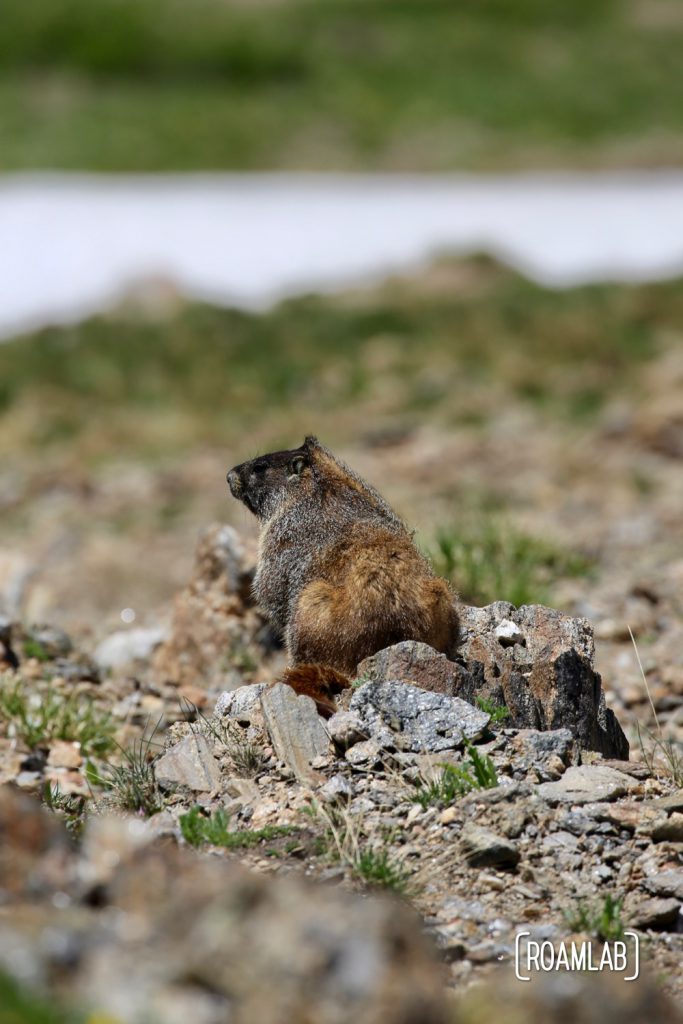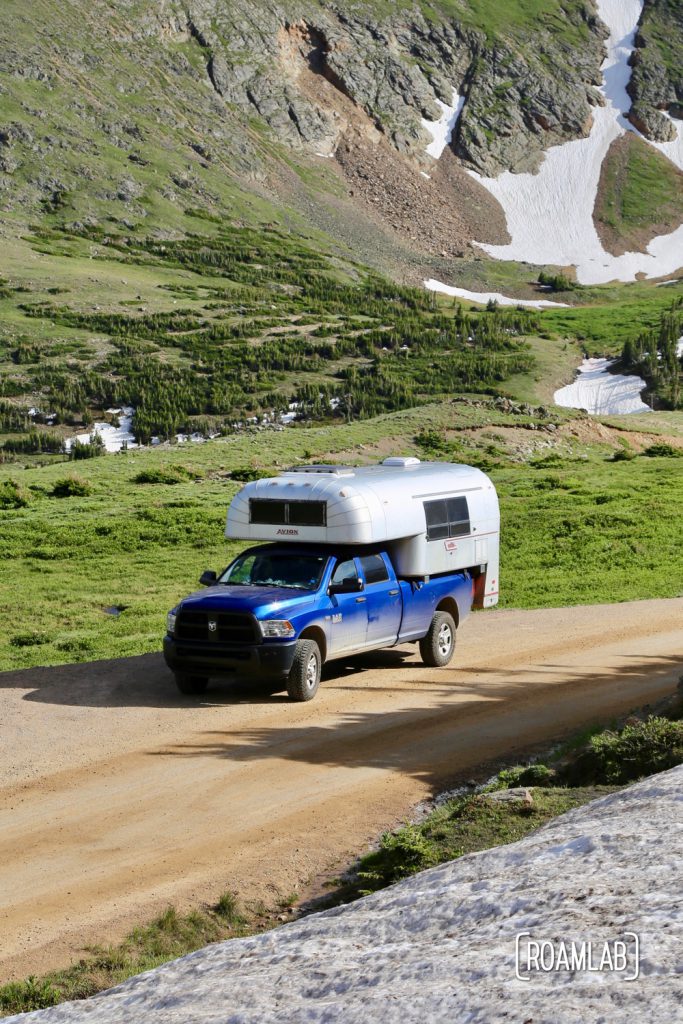 Driving the Old Fall River Road
Our driving on Old Fall River Road proves to be a delightful break from the congestion of the rest of the park. As we like to take it easy, we take advantage of the many pullouts to let faster rigs pass us. The relatively lesser used road means that wildlife sightings are likely. Near the end of our route, we encountered an elk with a marvelous rack.
My only piece of advice to prospective drivers is to tackle this trail before noon. As a one-way trail traveling east to west, afternoon driving heads into the sun. Views behind us are brilliantly lit by the afternoon sun, but much of the view from the car is shady and less defined. A morning drive would have highlighted the views in the direction we were traveling.