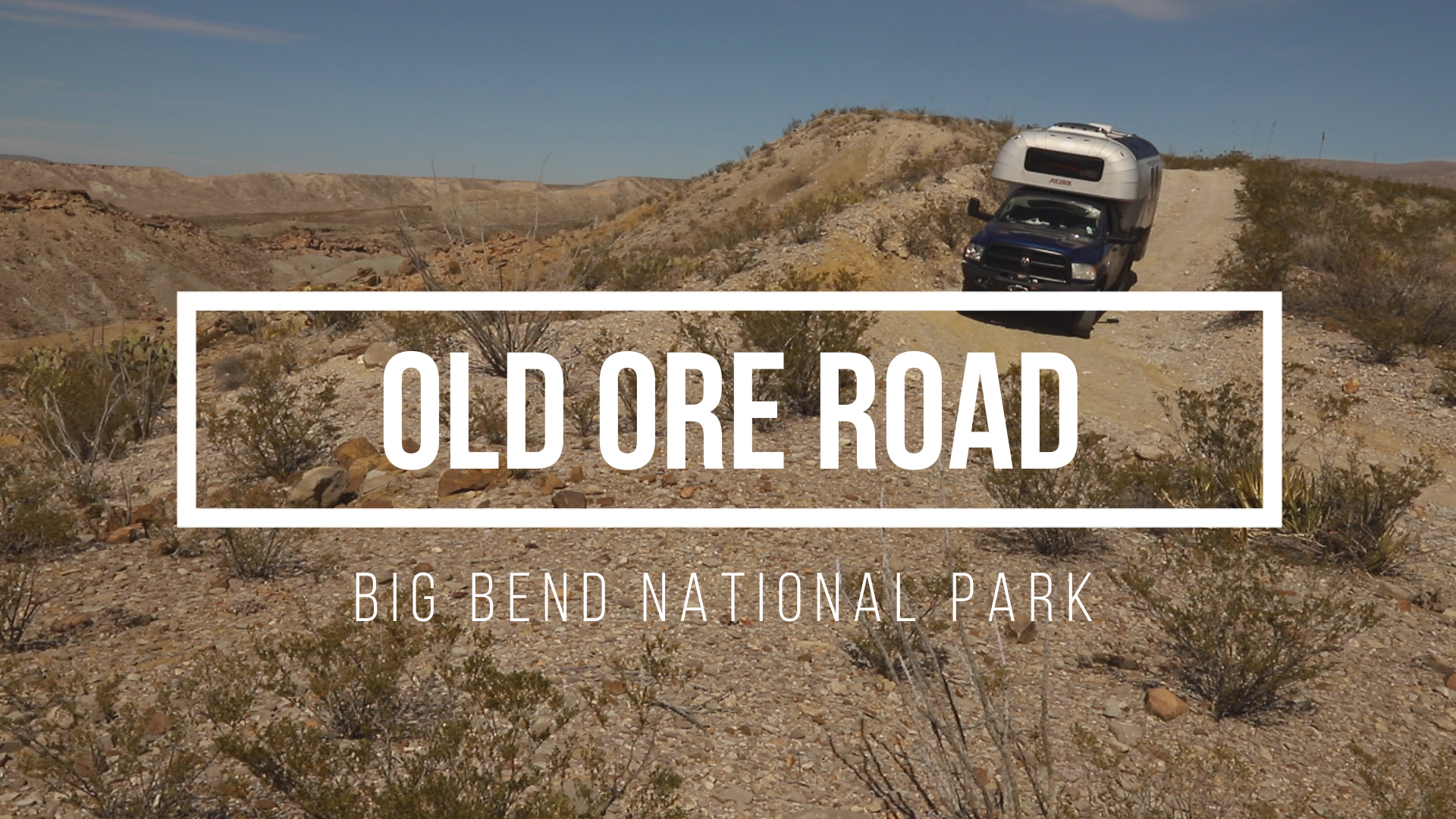 Old Ore Road [Transcript]
Overland Adventures in Big Bend National Park
Hi Everyone! This is Lexi from Roam Lab and today we are tackling Old Ore Road in Big Bend National Park.
Big Bend is full of rocky trails but Old Ore Road stands out for its rough terrain and jaw-dropping views.  
As far as trails are concerned, Old Ore Road is a moderate challenge.  There is relatively little elevation change, minimal overhead clearance concerns, and while the trail descends into many washes, they are normally dry.  Yet, frequent rocky outcrops, crumbling edges, and tight brush make it a trail that calls for many stops to anticipate challenges and plan approaches.  
It's no surprise that the park restricts the trail to high clearance vehicles with 4-wheel drive, tough tires, and no longer than 25 feet long.  The narrow trail, exposed rocks, and sandy washes are not meant for commuters or oversized expedition vehicles.
Those who follow news in the overland community may remember that Unimog that tipped over in 2018.  That was on Old Ore Trail.
The trail may be only 23 miles long but the rough terrain draws out the travel time.  Fortunately, there are several campsites scattered along the trail that visitors can reserve in advance.  We scored a site halfway down the trail at Telephone Canyon.  
An added bonus of camping along the trail is that we enjoyed the scenery in the evening and morning when the route is less busy.  We encountered a truck and a jeep along the first two miles when we started in the afternoon.  But from there on, the only vehicles we saw were tucked away in campsites.
Overall, Old Ore Road is quite an adventure, but only with the right gear.  When we talked to rangers about driving the route, they were wary about us taking our truck camper down the trail until we detailed our prior experience on more difficult roads.  It's a route that wouldn't take a lot of skill for a jeep but definitely calls for an experienced driver given our size.  
With its remote location, this is not the place to make a critical failure.  So, if you want to take on Old Ore Road yourself, be sure to know your limits and enjoy!
You can find more details with pictures on our website, roamlab.com.  If you found this helpful, please give it a like.  And subscribe to Roam Lab for future overland adventures.