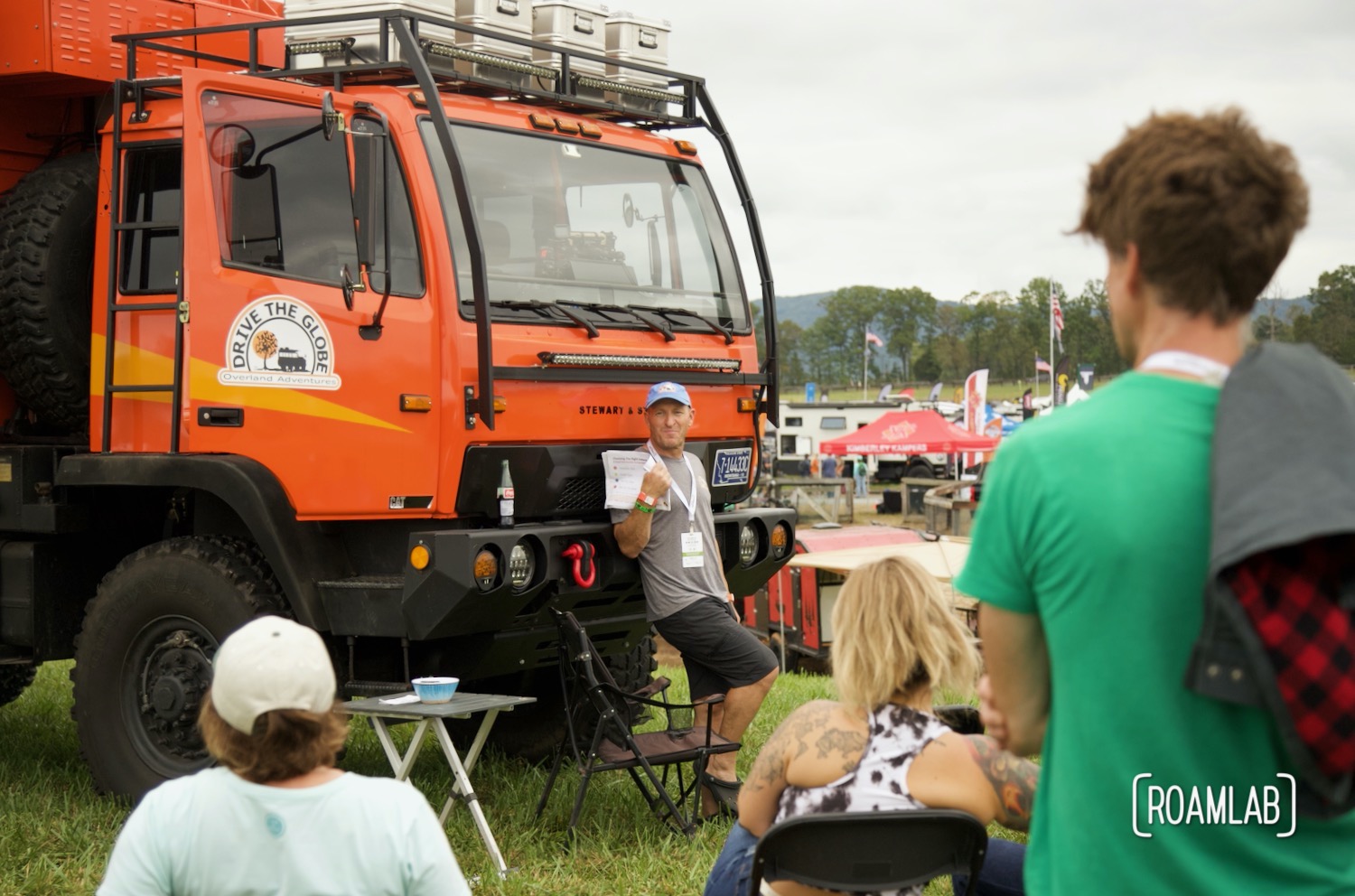 It's another complete Overland Expo with all the exhilarating encounters that come with it. We sit in on talks, browse vendors, explore the campground and rigs of fellow attendees and watch Overland Experience attendees run an extensive dirt obstacle course. As always, we leave inspired for our future camper modifications and exhilarated to start planning new overland adventures. But before we get swept up in our upcoming projects, let us share Overland Expo East 2021 itself.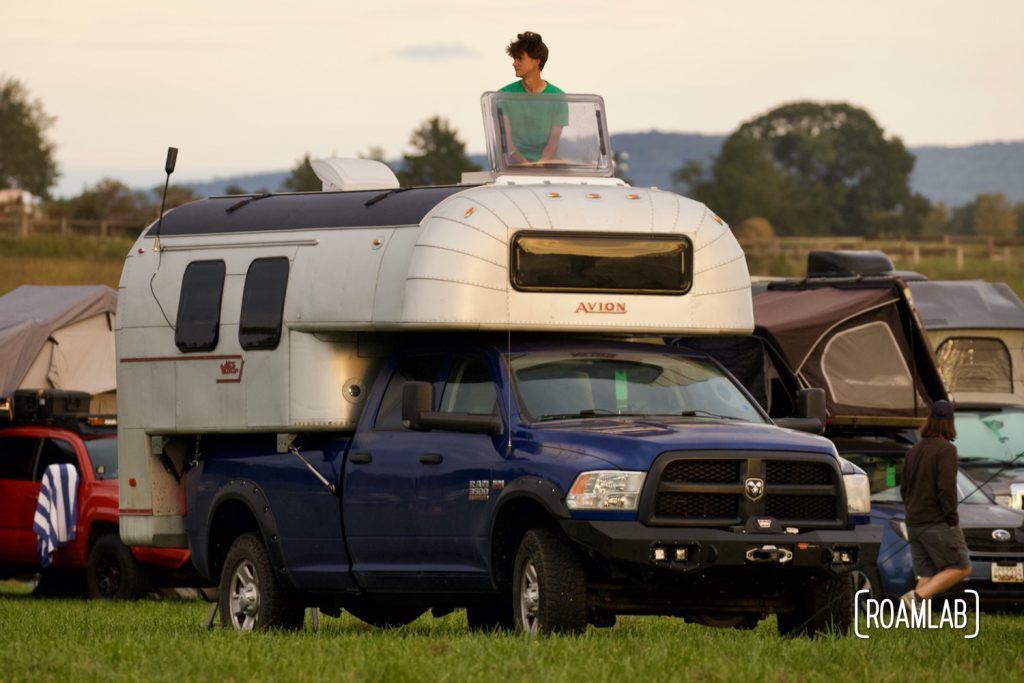 Overland Expo is an annual event bringing together overland enthusiasts of every stripe for a weekend of instruction and inspiration. Dating back to its first gathering in 2009, the Expo has grown over the years to cover events in the West, Mountain West, and East. Overland Expo East 2021 represents the third East event that we have attended, after 2016 and 2018.
This year's event takes place at Oak Ridge Estates in Arrington, Virginia. The weatherman predicted rain throughout the weekend which can dampen the enthusiasm of some attendees but a bit of mud on the tires is a common feature of overlanding rigs. So the campground is near full capacity the evening before the Expo began.
As attendees with weekend camping tickets, we roll in the day before the event and watch the other rigs roll in. The expansive grassy fields are gradually covered in pop-up overland trailers, converted unimogs, trucks with rooftop tents, 4×4 vans, and a delightful range of truck campers. We spend our pre-expo evening walking the lines of rigs and getting excited about the following day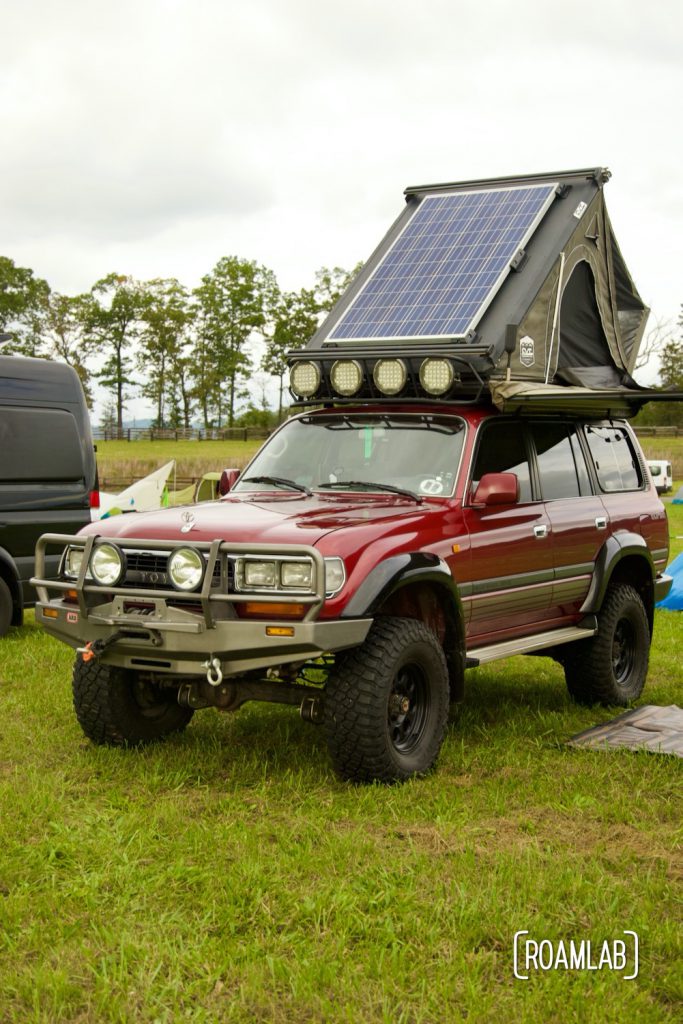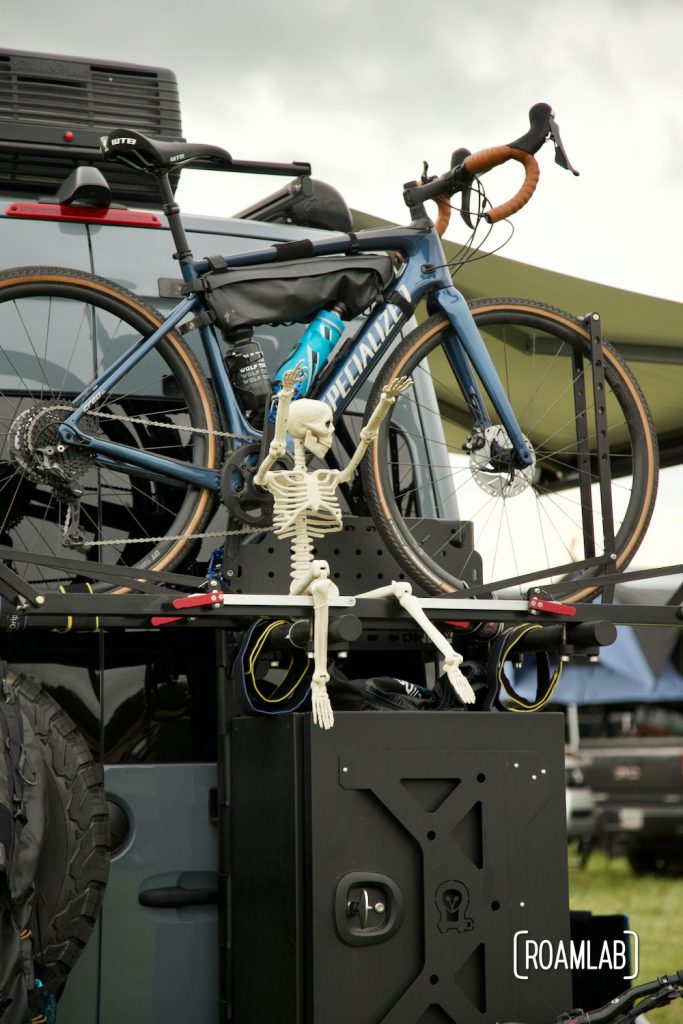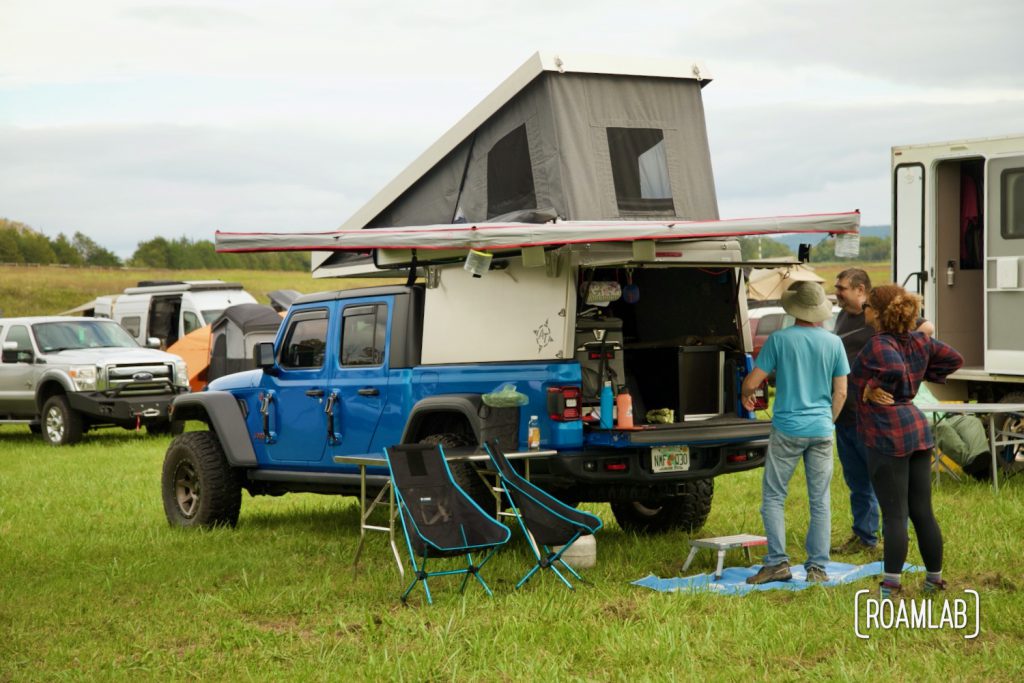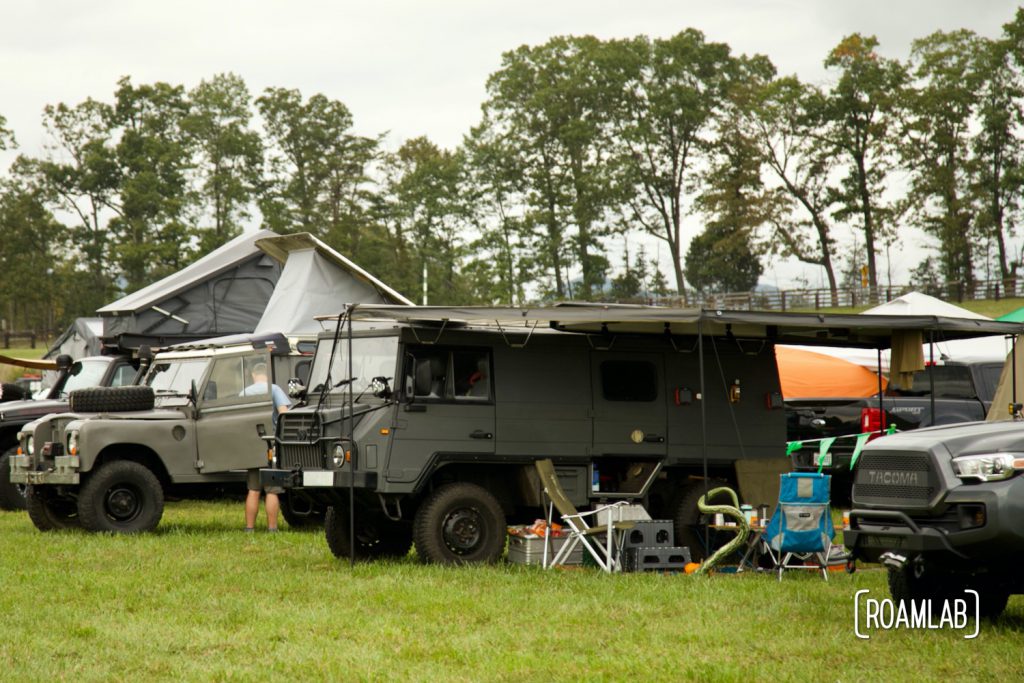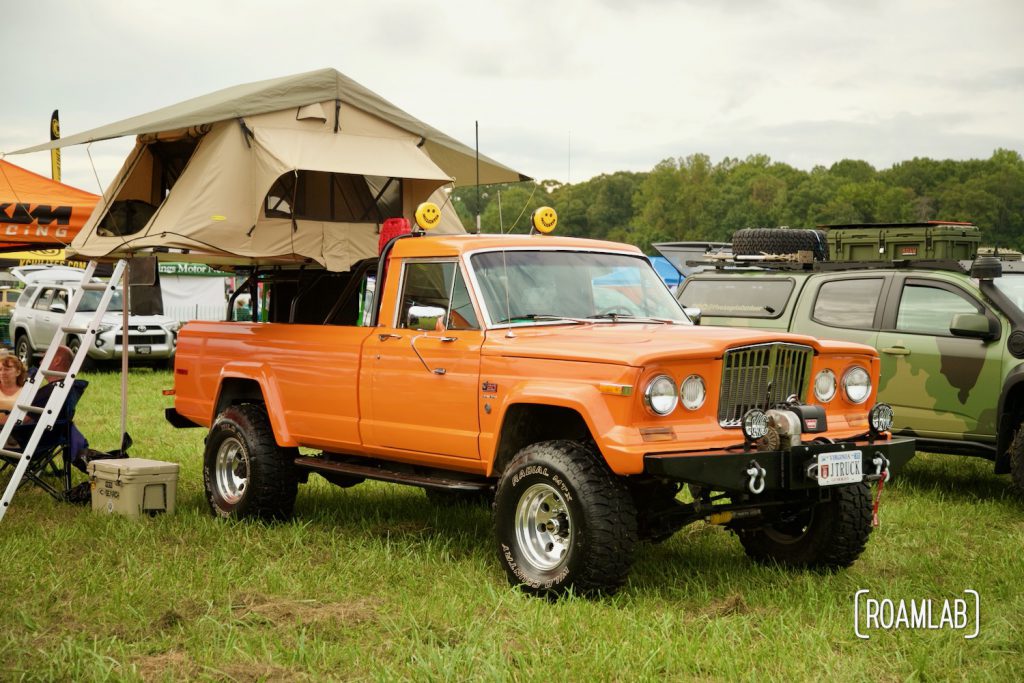 Overlanding Lectures & Rig Presentations
Of course, Overland Expo isn't just some car show. We are here to learn as well as socialize. There are lectures scheduled throughout the weekend. Between the printed schedule handed out at the event gates and the Overland Expo app, we have our first day of the expo (Friday) planned full with talks about designing rigs, overland safety, and trip planning.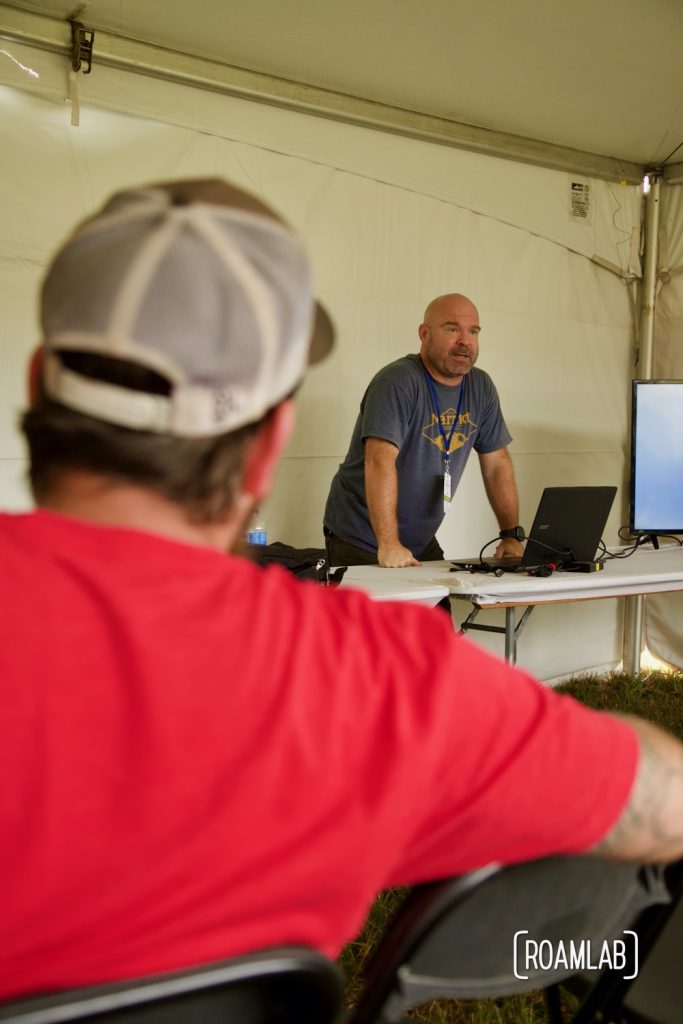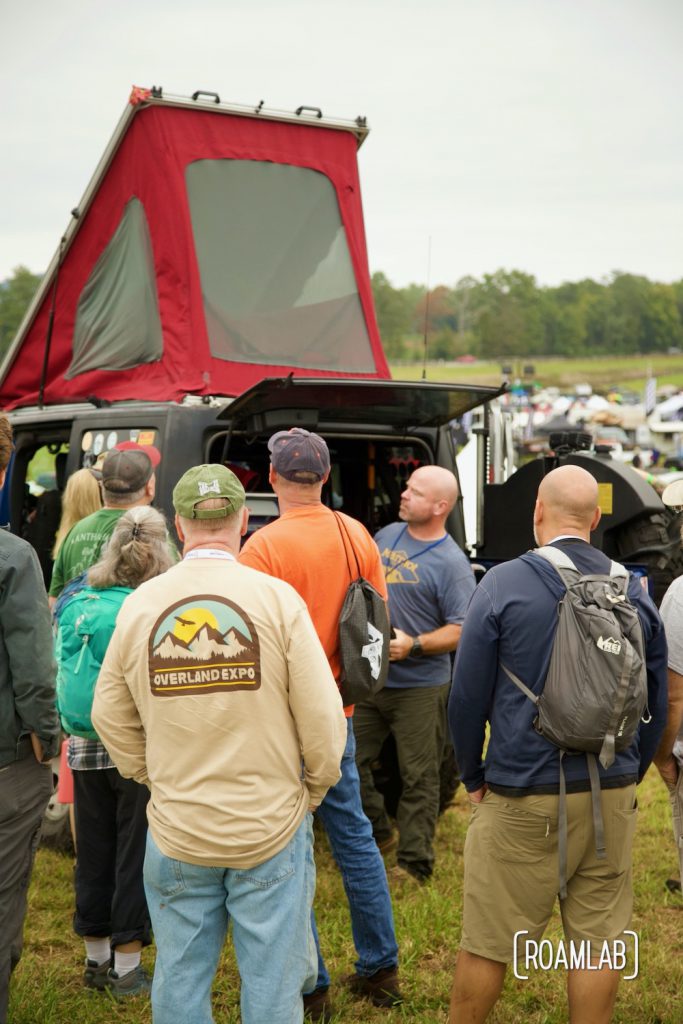 Showcase & DIY Vehicle Area
As might be expected, we are drawn to the Showcase & DIY Vehicle Area. This is a constant feature of Overland Expos, wherever one might attend, and features a wide variety of overlanding rigs presented by their owners. It's a great opportunity to get personal takes on DIY projects from lightweight motorcyclists traveling with tents to repurposed military rigs with full-featured homes inside. Throughout the weekend, each owner will give a formal presentation on their rig. But they'll also be hanging around for much of the weekend to answer questions.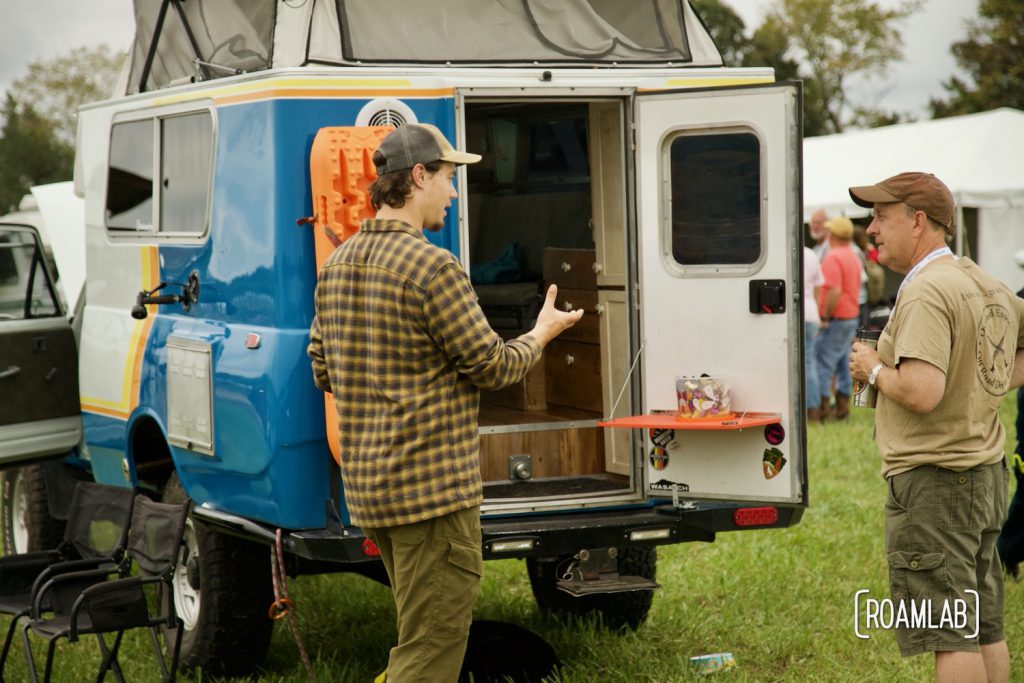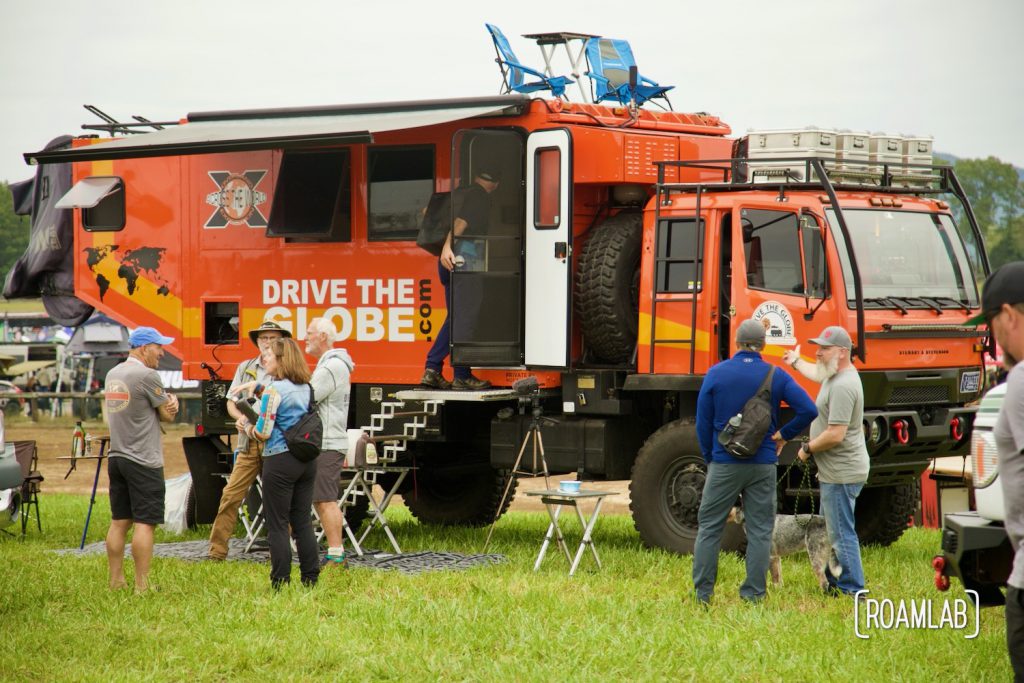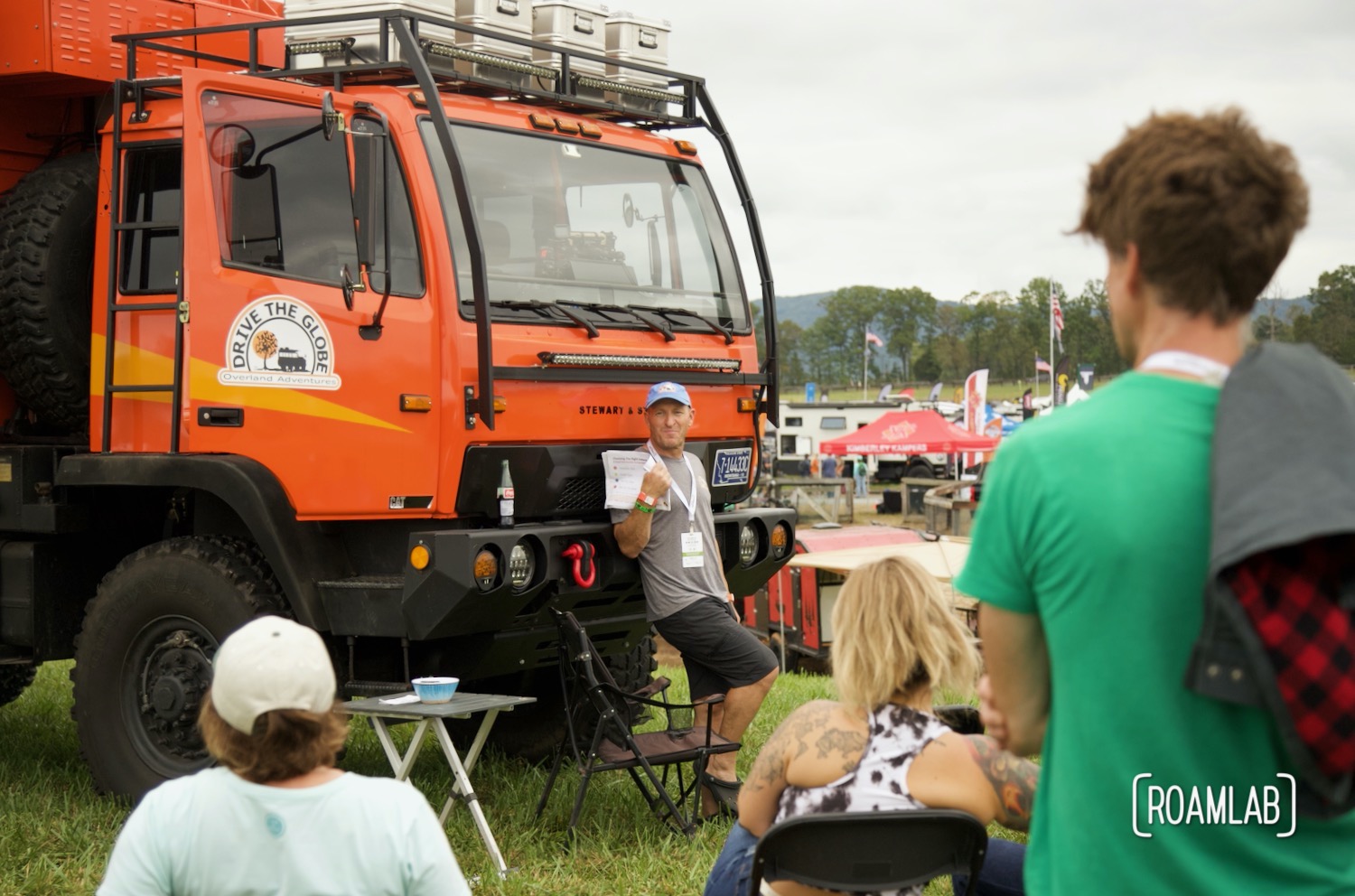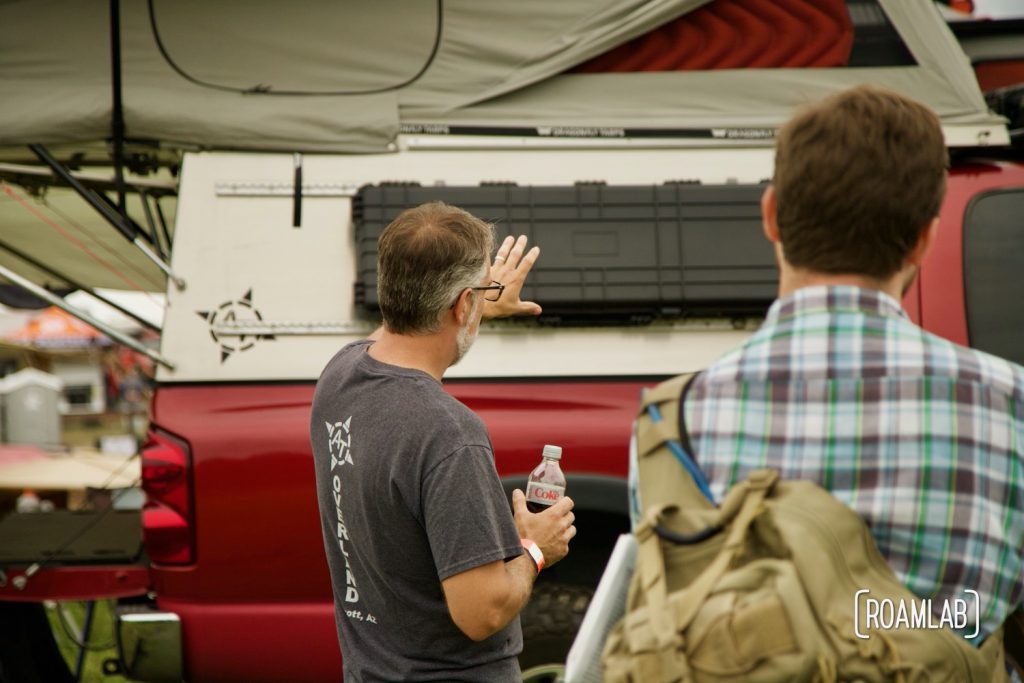 Getting Lost Among the Vendors' Booths
By Saturday, we are lectured out and ready to explore the vendors. Expo is a fantastic opportunity to see products up close and pick the brains of vendors. A lot of the stalls are manned by business owners and experienced employees. We are in the market to size up our tires and spend a good chunk of the day discussing the pros and cons of different tire diameters. But, of course, we can't help but be distracted by dirt bikes and a myriad of other products.⁠
The danger of attending Overland Expo is always in the vendors' area where colorful displays and compelling demonstrations introduce new products you never knew you needed or opulently appointed overland rigs that invoke the green-eyed monster. ⁠
Granted, for us, we don't get envious, we get creative. Many of these high-end rigs can be solid opportunities to inspire ideas for modifications that have already gone through extensive R&D to make it to the vendor's booth. Last time, we were inspecting solar arrangements. This year, we are eyeing door stops and pass-throughs.⁠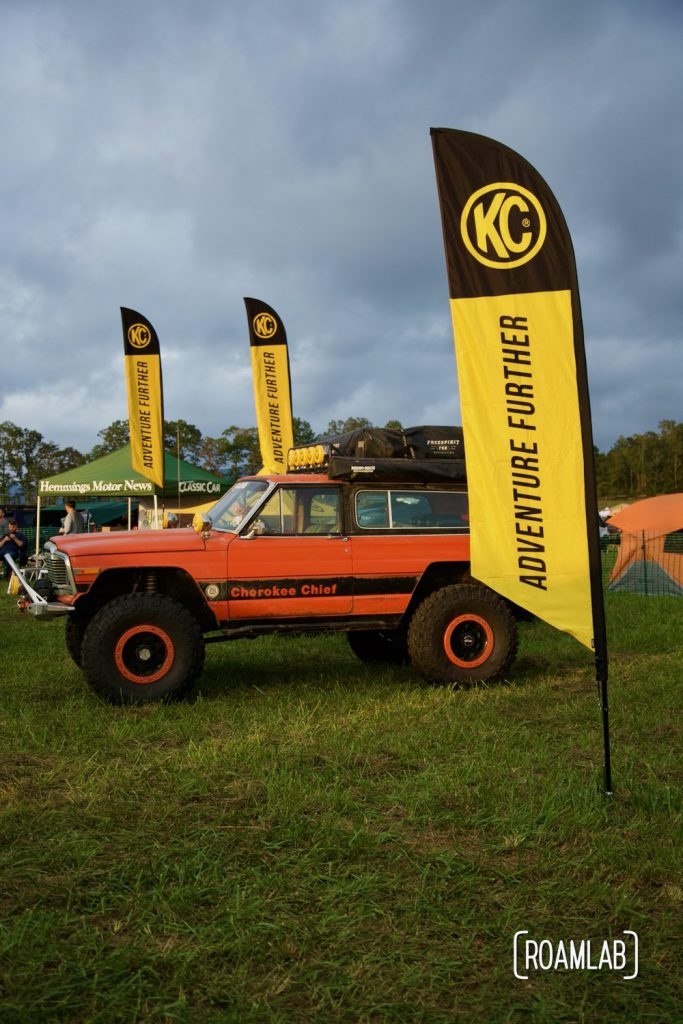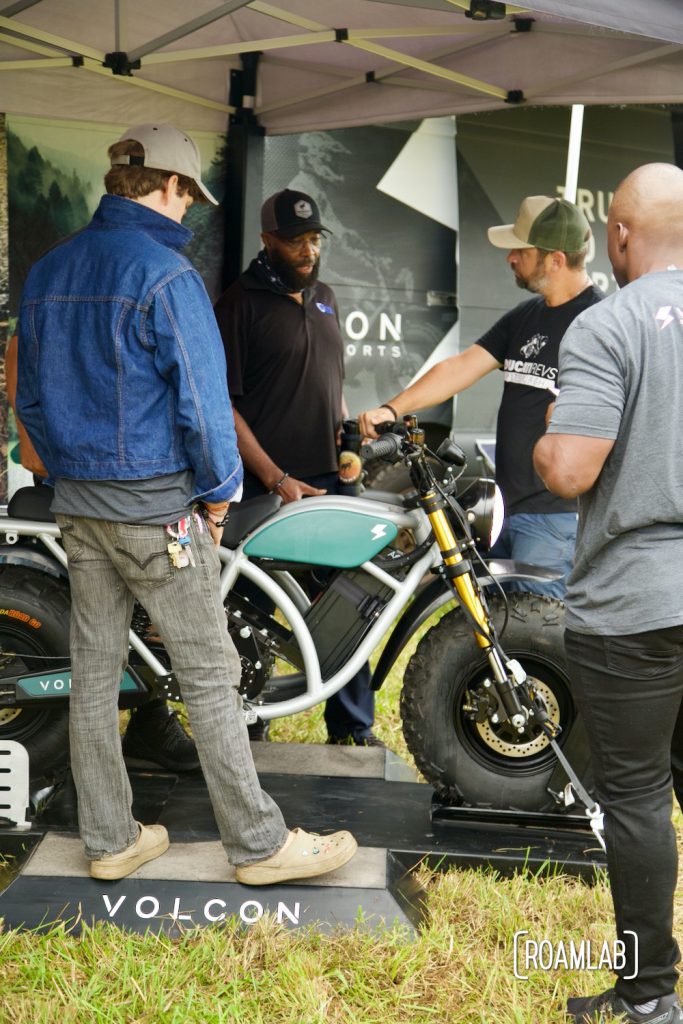 For all the scheduled lectures and meticulously arranged vendor booths, the greatest moments of Overland Expo have always been social interactions with other passionate people. Happy Hour is a particularly convenient opportunity to chat with not only attendees but the lecturers and vendors that are busy through most of the event. A couple of beers and some good conversation and we feel ready the plan out our next year's worth of adventures.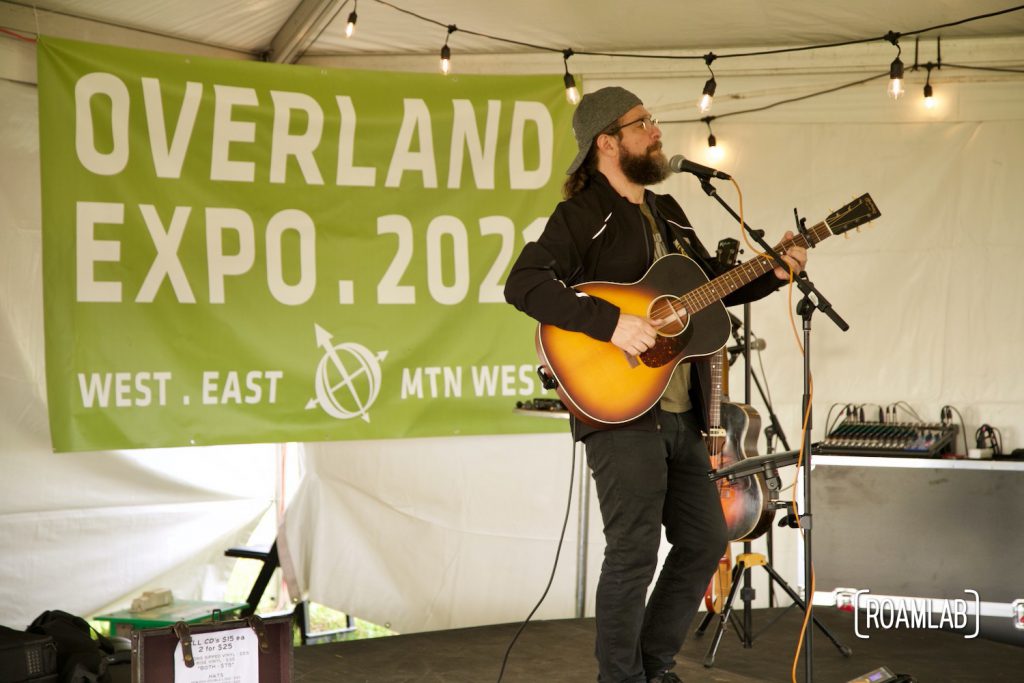 A note on Overland Experience Tickets
If there is one key thing we come away with after Overland Expo East 2021, it is the need for more training. While photographing Overland Experience ticket holders running the rugged courses assembled for the event, I can't help but catch snippets of the directions offered by the 7P instructors. ⁠These individuals have star-studded credentials and profoundly practical insight. Glitzy lift packages don't distract this crew from imparting the skills to safely travel rough terrain. Their insight and aid are remarkable. 
We'll be following up with them.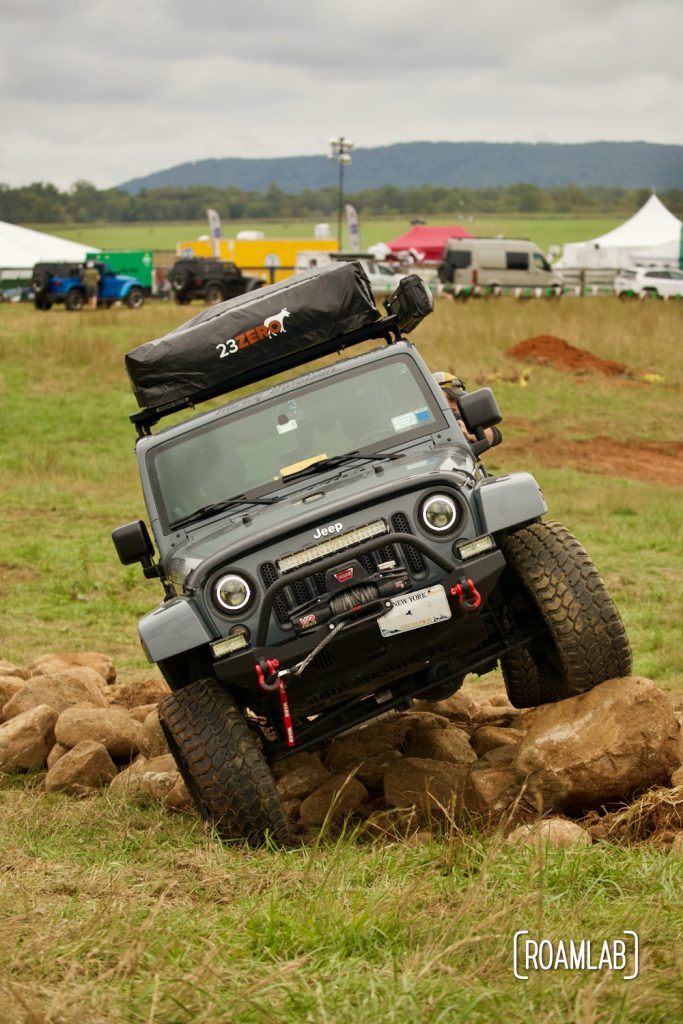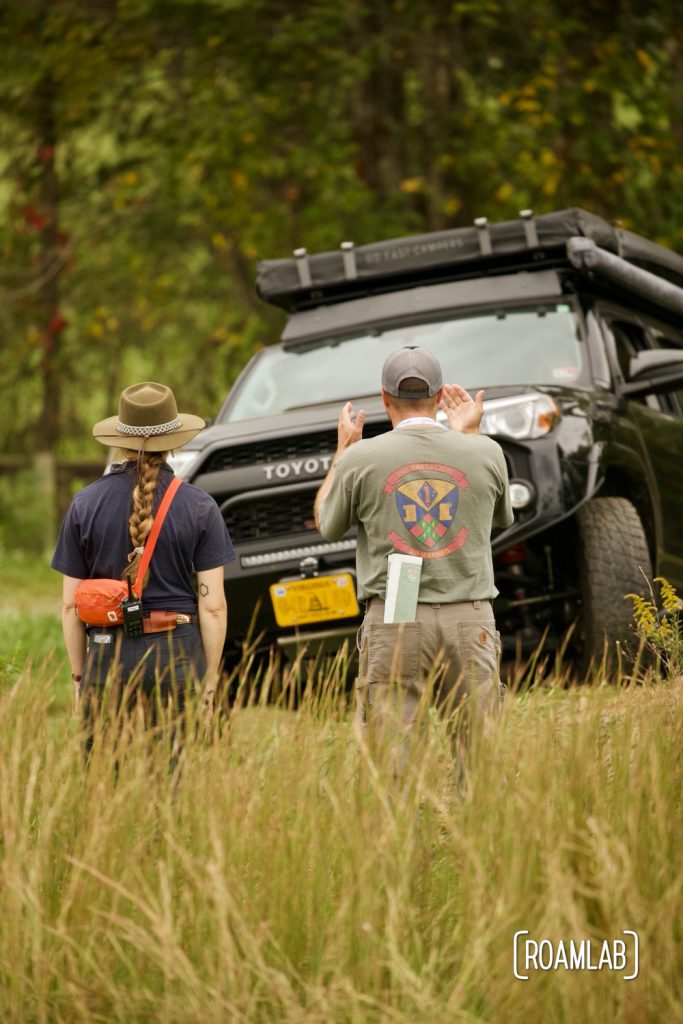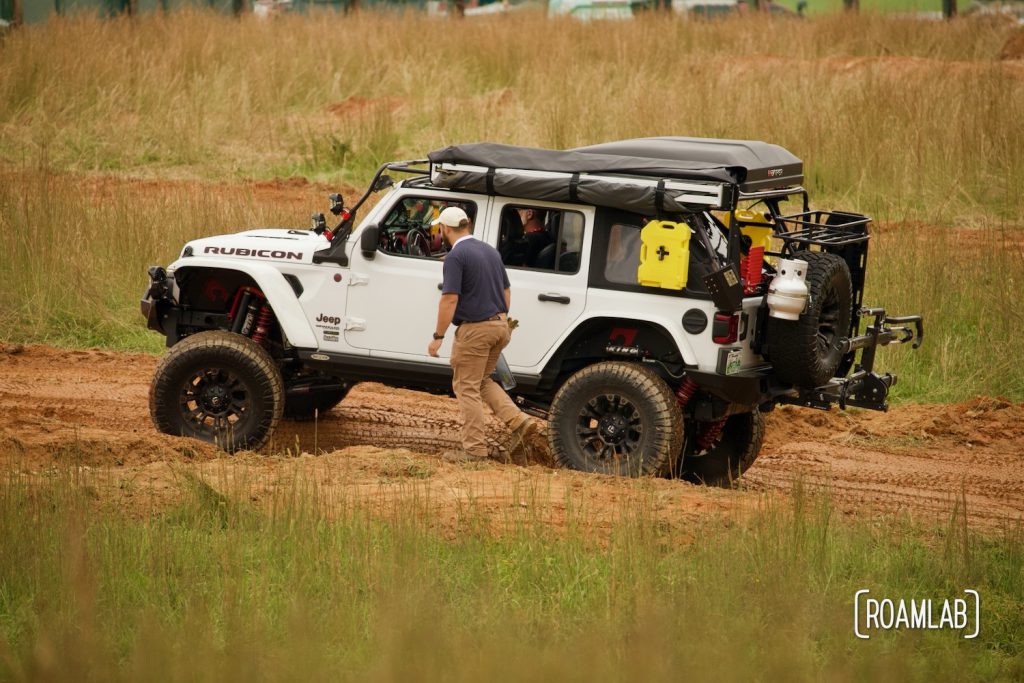 After Overland Expo East 2021
It's never just another Overland Expo. We come away with new ideas, leads, and contacts. And, who knows, maybe next year we'll finally make it out to Overland Expo West.