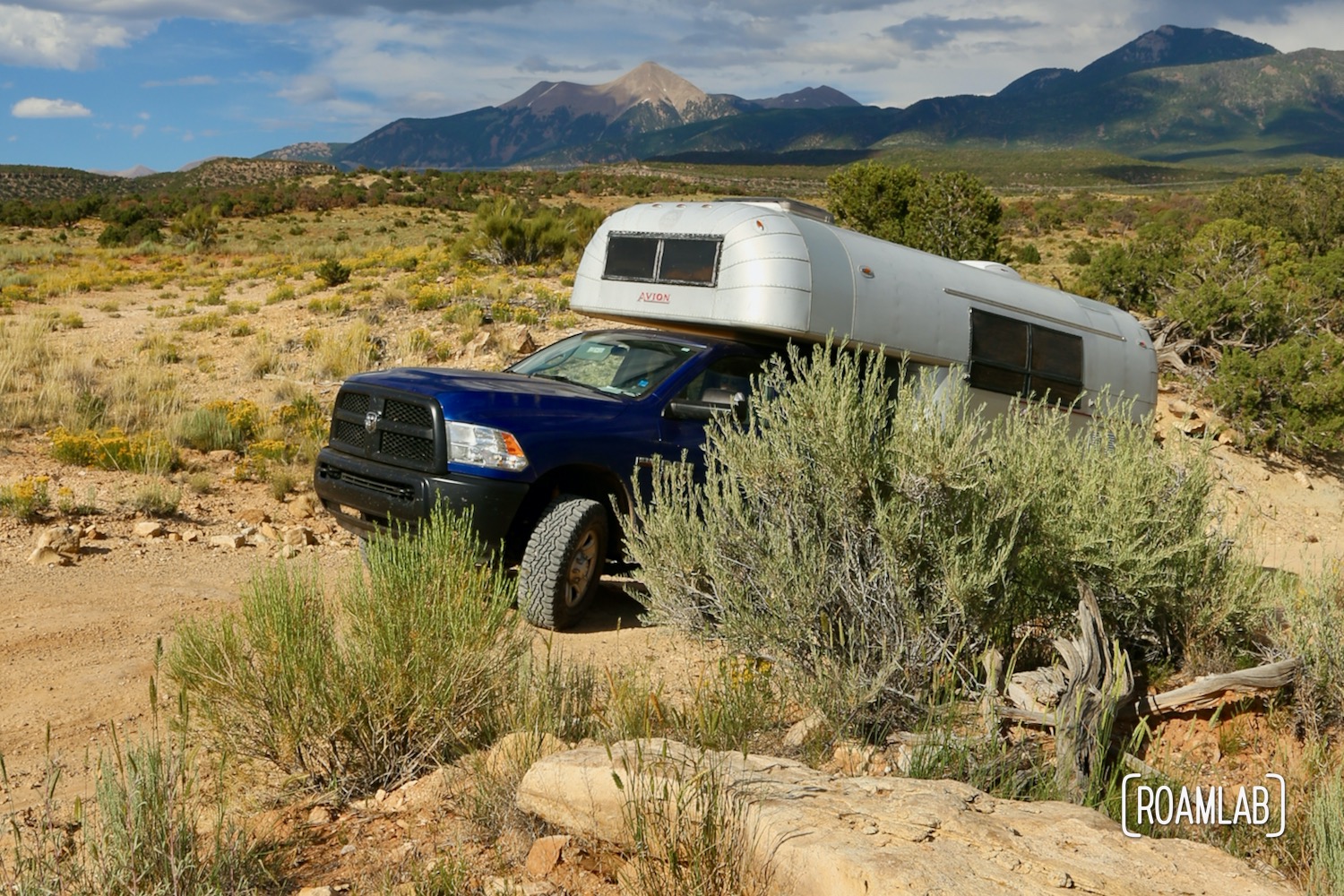 The Spare Tire Conundrum
We Have Been Very Lucky
If you have been as lucky as us, you have not had the need to remove your spare tire from its storage space. Just this weekend, we realized how incredibly fortunate we really are to be among this group…thus far.
Upsizing Tires
We are in the middle of researching sizing up our tires. Dodgy II: The Truckening is a 2015 Ram 3500 Tradesman and came with 32-inch tires from the factory. While our current set of Goodyear's Wrangler® UltraTerrain AT™ Tires are still in good shape, we want to improve our offroading capabilities with larger, knobbier tires. We were settled on 37-inch tires when a problem was brought to our attention: where will the spare tire go?
Like many trucks, our spare tire is stored underneath our bed. It's a handy, out-of-the-way spot. But it shares that area with the exhaust pipe and other truck components. Sizing up the tire to a 37-inch diameter would make the spare too large to fit in this compartment as it currently stands. Fortunately, we were already at Overland Expo East when we encountered this problem. So, we did the round of tire manufacturers to consider our options.
Store the Tire in the Truck: The simplest solution is just to use some of the truck's preexisting storage for the tire. Usually, this means the truck bed. But we have our camper in the truck bed. So that isn't an option for us. We do, however, have space in the cab. We removed the back seats in our cab to store our bikes and a refrigerator. We have some room left that could accomodate a tire. But that would block the passthrough that we are planning between the truck cab and camper.
Create A New Storage Compartment: This is a common upgrade among overlanders. Sizing up tires is a natural modification and many manufacturers offer aftermarket storage solutions. Rear tire mounts are the most common. Fancy custom campers like Earth Roamers have built in recesses to store the spare tire. But this would mean mounting the tire on our vintage camper, which we don't have the heart to deface in that way. Instead, many truck campers make room for their oversized tubes between the camper and the cab. But that would block the pass-through that we are planning. On the other hand, shorter rigs that aren't covered in solar can store their tires on the roof. We are neither. Even so, with all these limitations, we even concidered mounting the tire to the front bumper. However, that would mean blocking our winch. And, when we need our winch, we don't want to have to remove a tire first.
Don't Get A Tire Larger Than The Tire Compartment: It turns out that our campartment can accomodate tires larger than the 32-inch factory tire. We can't fit a 37-inch tire, but we could fit a 35-inch tire. So maybe we just make due with that.
Use An Undersized Spare: This is a messy solution. To run smoothly, vehicles should run on matching sets of tires. But to make it from the point where we must change the tires to a mechanic, could we use an undersized tire? Say, we maxed out the current tire compartment with a 35-inch tire but ran with 37-inch tires on the wheels? There would be a two inch difference in diameter. This would be trouble on our rear wheels or in 4-wheel drive but maybe, just maybe, we could use a 2-inch smaller tire on a front wheel in 2-wheel drive? Opinions are mixed. And, however you slice it, this is sub-optimal.
Modify the Storage Compartment: This is where things can get truly complicated. There is some room for a larger tire, but not enough for a 37-inch diameter. To make that room, something will have to give. What that really means, will requre a lot of research that we are still in the process of assesing.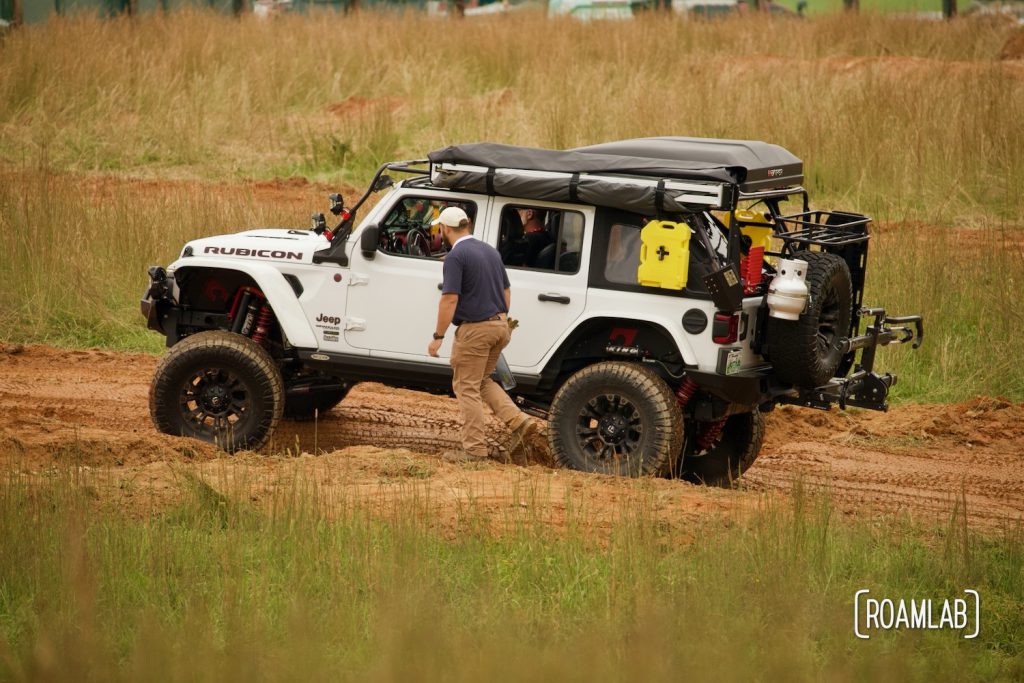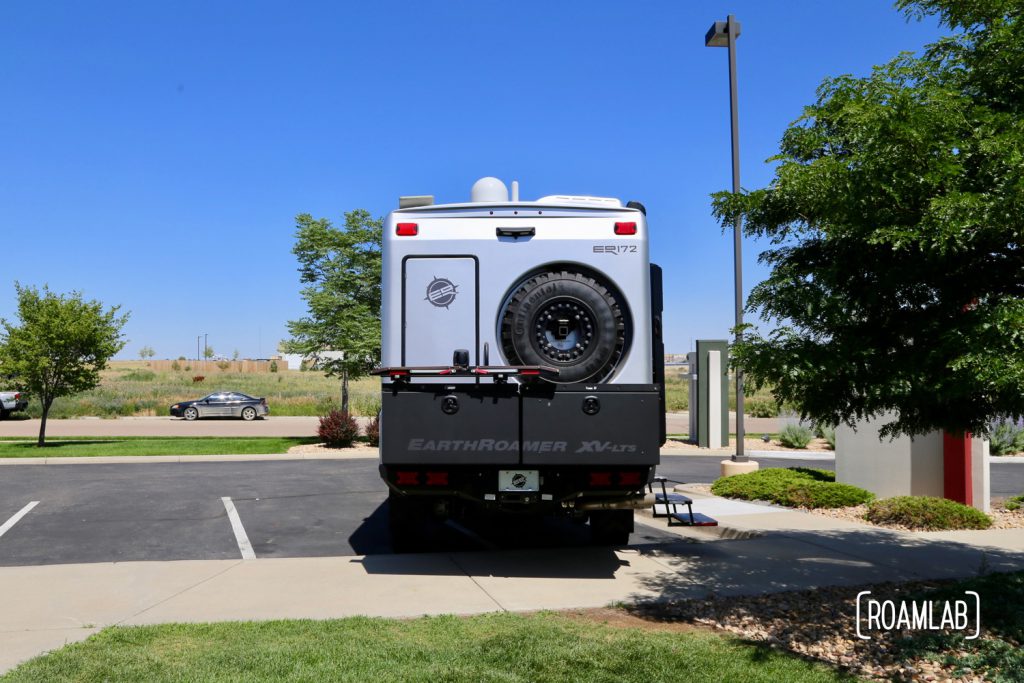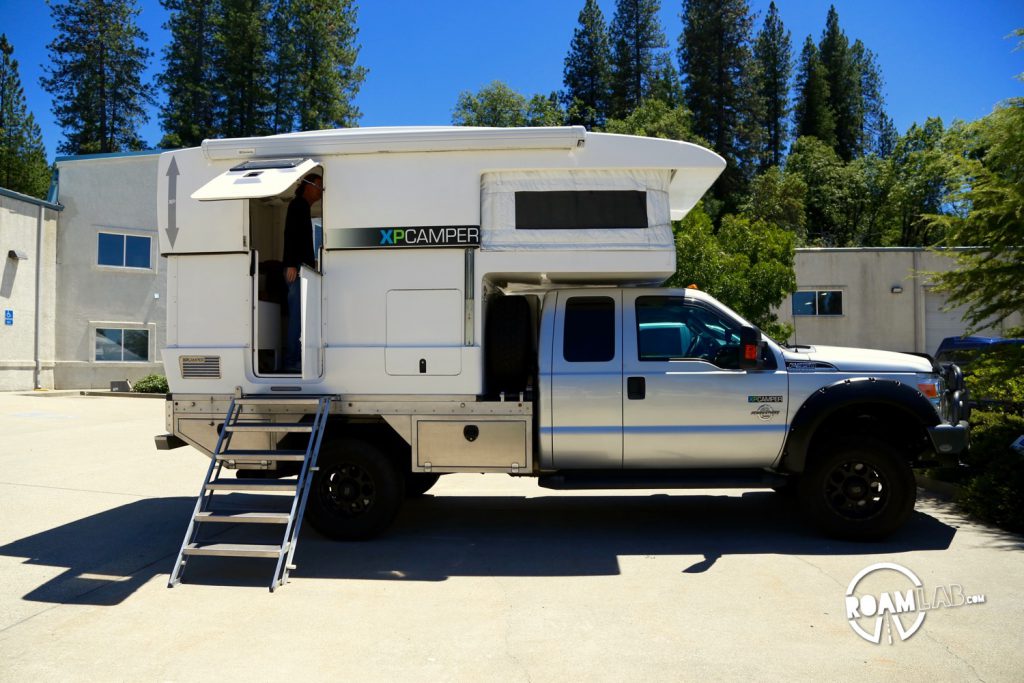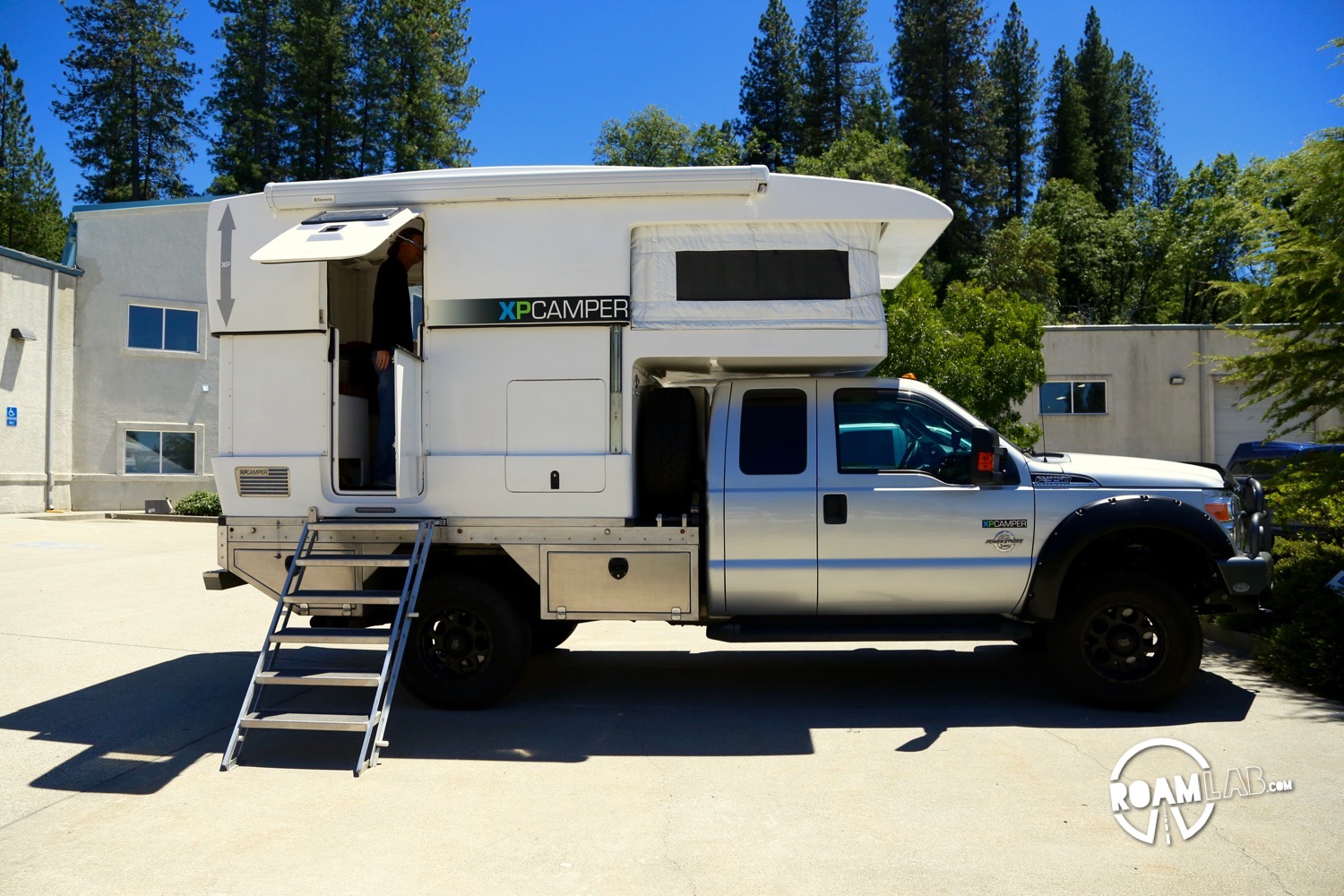 The Other Shoe Drops
It's as we are contemplating these other tire options that we start looking at our spare and wondering what it would take to make the storage space larger that we make the awful realization. To access the tire as it is stored, we use a crank mechanism at the back of the truck bed. But something else occupies that space: the fiberglass basement that hangs off the rear of our camper. When the camper is mounted on our truck, we cannot access the crank with the jack designed for it.
We can use a wrench to access the spare crank in a bind. But it only serves to impress upon us how lucky we have been up to now. In the past we didn't have a dedicated truck tool kit for traveling and that is a very tight space.
That means all those times we were exploring remote rough trails in Big Bend, Anza Borrego, or the Rimrocker Trail between Montrose and Moab, we might not have been able to replace our tire if we had punctured it. We are fortunate that we haven't needed the tire up to this point. But now that we know that our emergency backup is inaccessible while traveling, we need to find a better solution immediately.
But what that means, we're still researching.
What about you? Have you sized up your tires? Did you need to find a new storage solution? Let us know about it in the comments below!