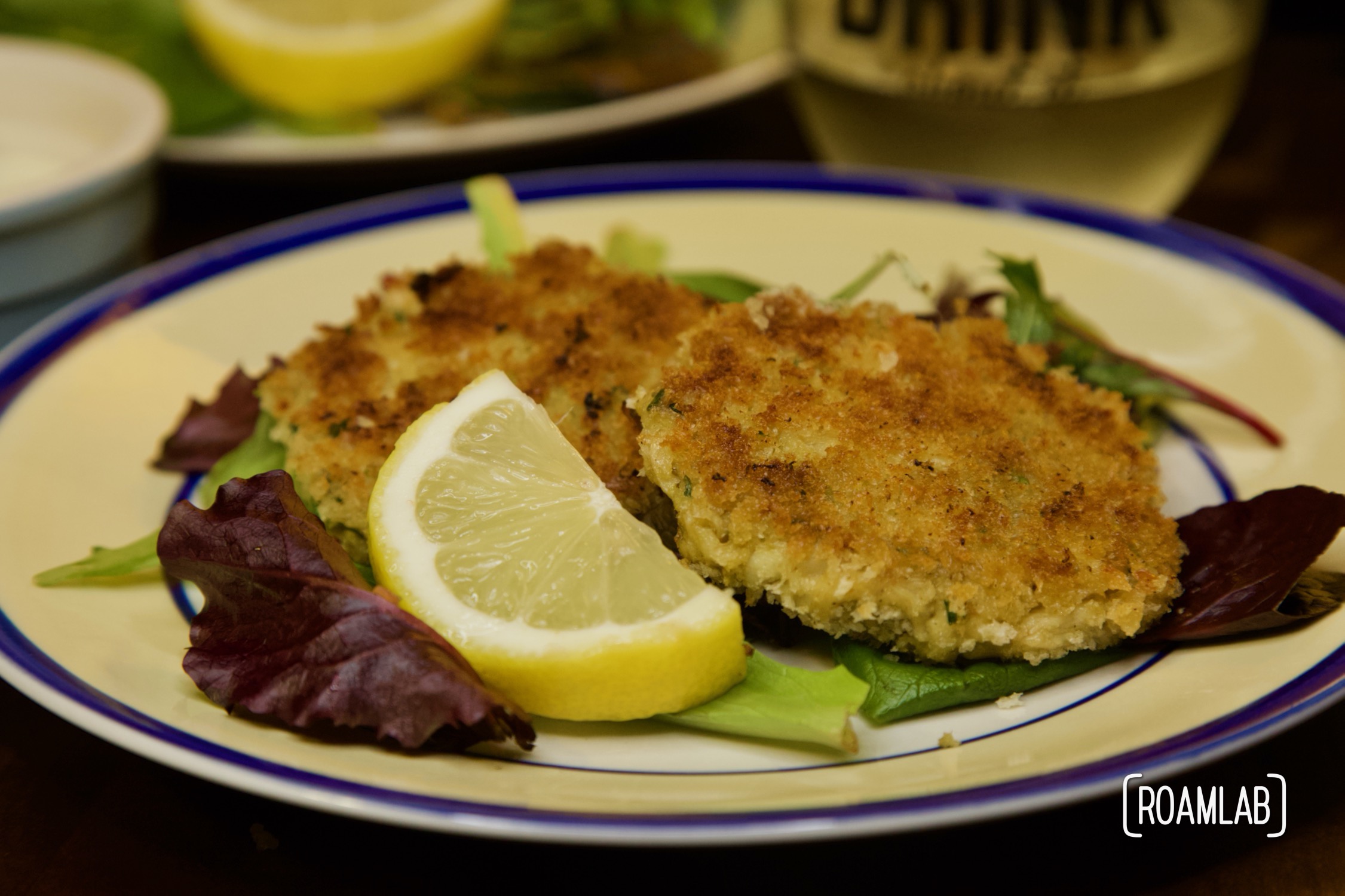 I have a bad habit of collecting appetizing canned goods. Living on the road, I don't have a lot of space to chill perishable foods. So, canned goods are a handy and reliable fallback when I don't have fresh options. Still, at some point, the time comes when I need to make a concerted effort to lighten the chuck wagon by cooking some of the canned food. Fortunately, it's easy to go eat up the crab meat with this strait forward recipe.
One thing I love about this recipe is how easily it can be prepared in advance. I can mix and assemble the crab cakes and then leave them in the a refrigerator or cooler until just before I am ready to serve them. As there is just the two of us, I will prepare the crab cakes, cook two servings one day and save the other two servings for a future meal. For those with sticks and bricks houses that are headed to the campground, this means you can make the crab cakes, store them in a container on ice until you are at the campground and ready to impress your neighbors with some gourmet campfire cooking.
Crab Cakes Recipe
Serves 4 (two cakes each)
Ingredients
1¼ cups panko
12 ounces lump crabmeat (2 six ounce cans)
¼ cup mayonnaise
½ avocado mashed
¼ cup chives
1 large egg
1 tbsp Worcestershire Sauce
1 tsp Old Bay Seasoning
Optional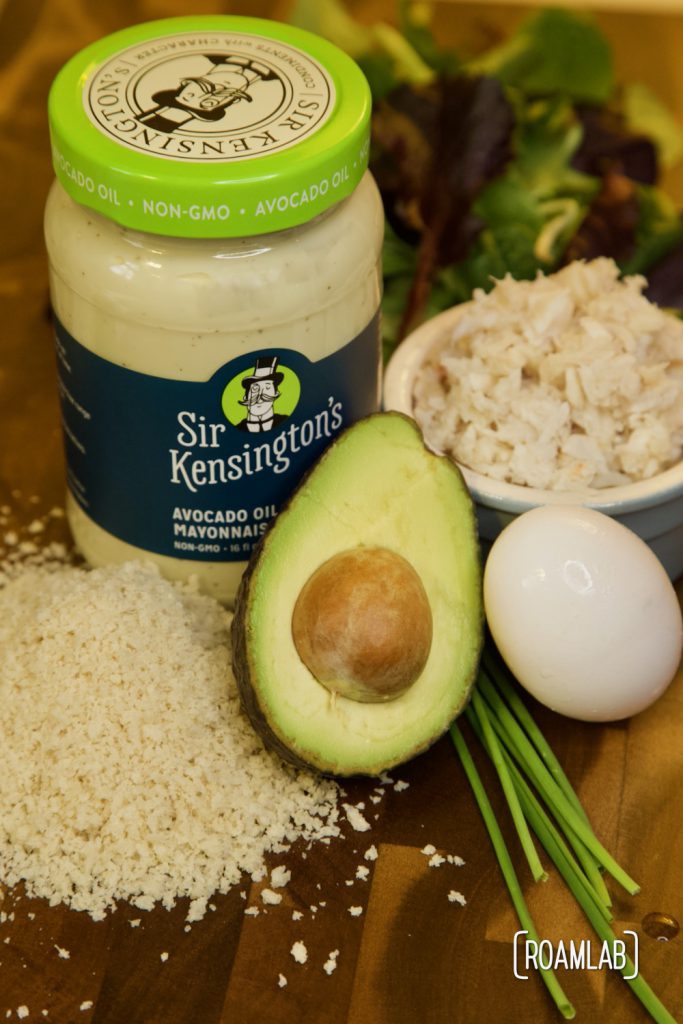 Preparation
Make it your own: This recipe is written for crab cakes as the main dish. You can also split these into smaller patties to serve as appetizers. This is also an easier alternative, since you don't have to fight to keep a large grab cake in one piece.
Mix mayonnaise, avocado, chives, egg, Worcestershire Sauce, and seasoning. Gently blend in crab meat and ¼ cup panko crumbs.
Divide mixture into eight portions. Roll each portion into a ball.
Spread remaining panko bread crumbs on a clean plate. Roll each portion of crab cake in the panko and flatten into a patty.
Place crab cakes on a tray or container and refrigerate for at least an hour.
Heat a tablespoon of olive oil on a skillet at medium heat.
When oil starts to smoke, tip skillet to make sure it is evenly coated in oil. Then carefully place crab cakes on the skillet. You will likely only be able to fit four cakes on the skillet at a time.
Flip cakes and remove from heat once each side is an even golden brown.
Set finished crab cakes on a piece of paper towel to remove excess oil
Garnish with lemon wedge or remaining chives.
Serve with tartar sauce (get my Homemade Tartar Sauce Recipe here) and a wedge of lemon. I like to round out this dish by serving the crab cakes on a bed of lettuce and with a mug of tomato or butternut squash soup. It's a perfect cozy dinner for these cold winter nights!