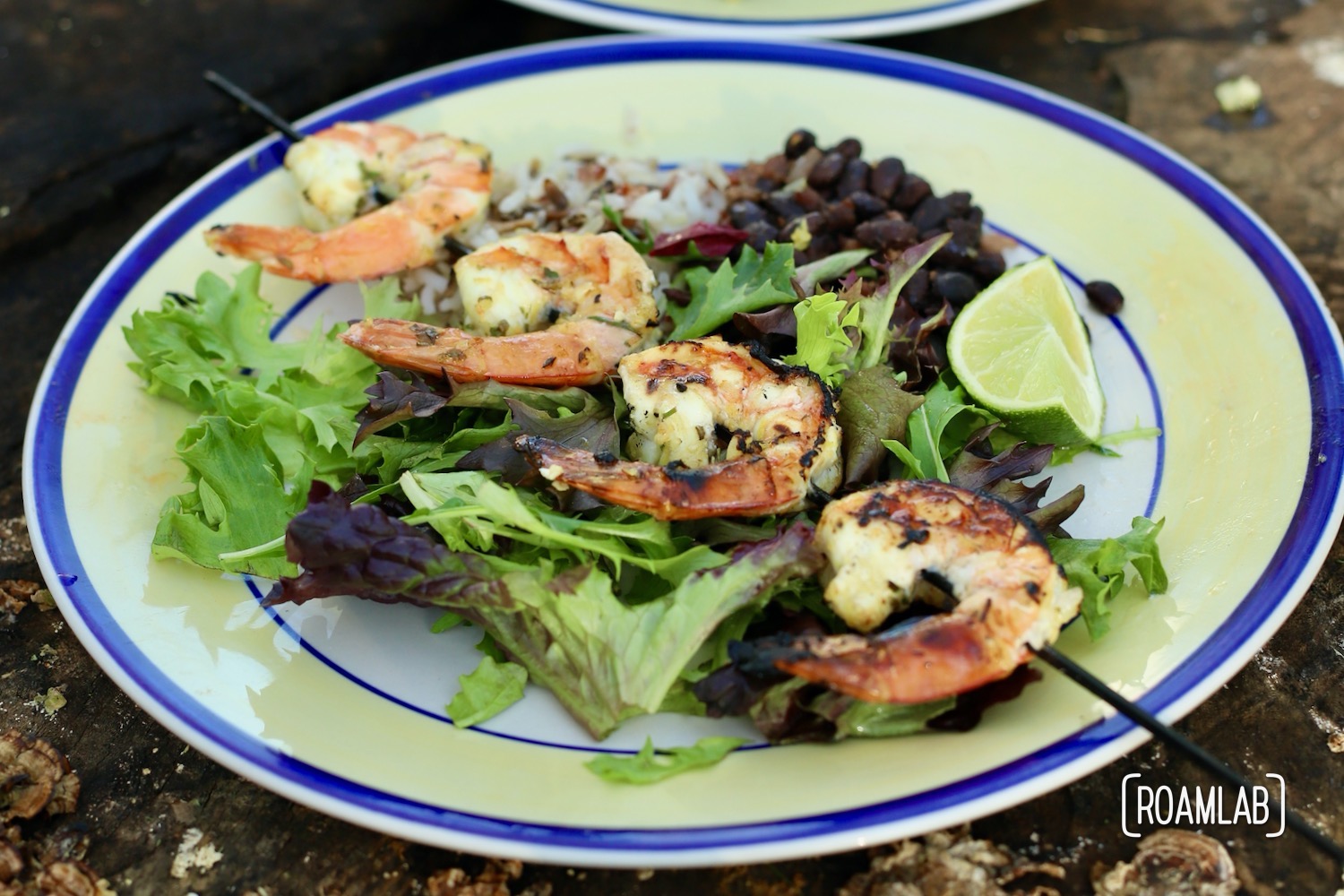 Lemon Herb Shrimp Skewers
Campfire Cooking
With spring kicking into full gear over here at the Roam Lab headquarters, we've been having extra fun with grilling over our fire circle. Tired of the heavy foods of winter, we are chomping at the bit for some light seafood dishes and few fit the bill as well as shrimp skewers. Now, of course, I have other shrimp skewer recipes: pineapple shrimp and bacon wrapped shrimp. Heck, I even make my shrimp & grits with skewers. All the same, I've been feeling rather fancy and experimenting with marinades. So, here's my latest twist on the shrimp skewer: Lemon Herb Shrimp Skewers.
Lemon Herb Shrimp Skewers Recipe
Serves 2
Ingredients
1 pound jumbo shrimp, deveined and shelled
1 tablespoon lemon zest
1 lemon, juiced
1 tablespoon minced garlic
1 teaspoon sea salt
6 basil leaves
1 sprig of fresh rosemary
6 sprigs of flat leaf parsley
3 tablespoons olive oil
⅛ onion, minced
Equipment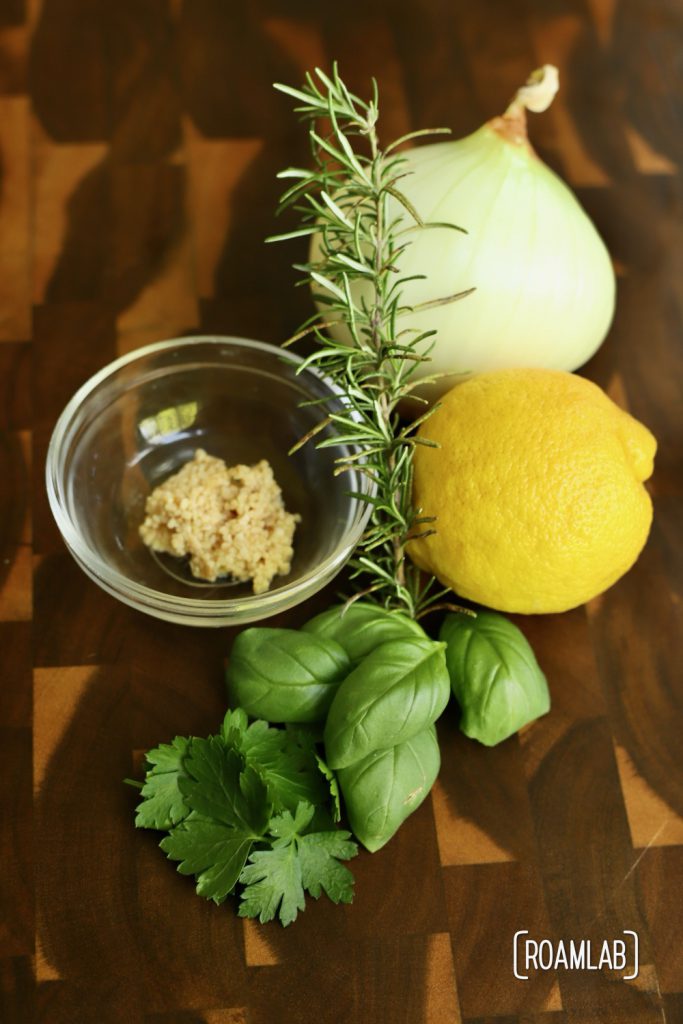 Directions
I tend to buy my shrimp frozen. It generally gives them a longer life and means I don't have to rush to eat them before they go bad in my cooler. That said, for this recipe to work, it is important that the shrimp are all thawed when marinating. On occasions when I have access to a freezer, this often means that I prepare the marinade and mix it with the shrimp ahead of time and freeze them to take on my next adventure. Otherwise, it is important to plan ahead so that there is enough time for the shrimp to thaw and still marinate for at least three hours before grilling.
Make marinade with by mixing lemon zest, juice, garlic, salt, basil, rosemary parsley, olive oil, and onion in plastic bag.
Add shrimp to marinade.
Refrigerate shrimp in marinade for at least three hours. (I often make this an overnight process)
Remove shrimp from marinade bag and thread on skewers
Place grill over high heat
Grill skewers for four minutes on each side or until the shrimp turns a light pink
Remove from heat and serve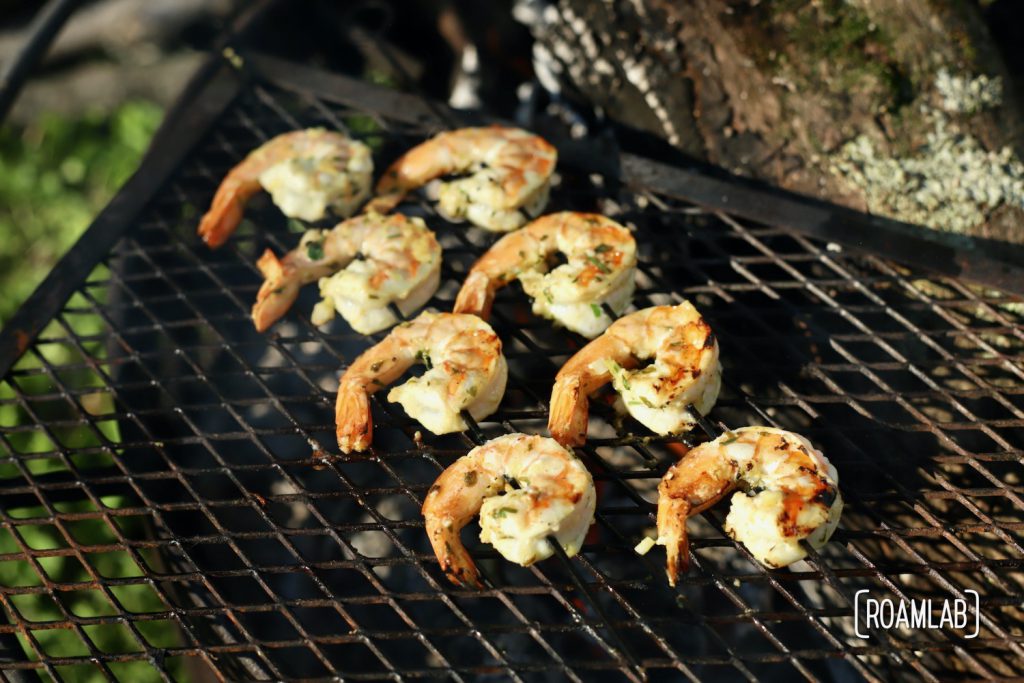 Pairings
This shrimp dish is incredibly flexible. It can top a salad for a light dish or be served with potato for a hearty meal. I like to serve these shrimp on the skewer over a bed of rice with a dollop of guacamole. This last time, I mixed things up with a bed of lettuce. But it's all very tasty!