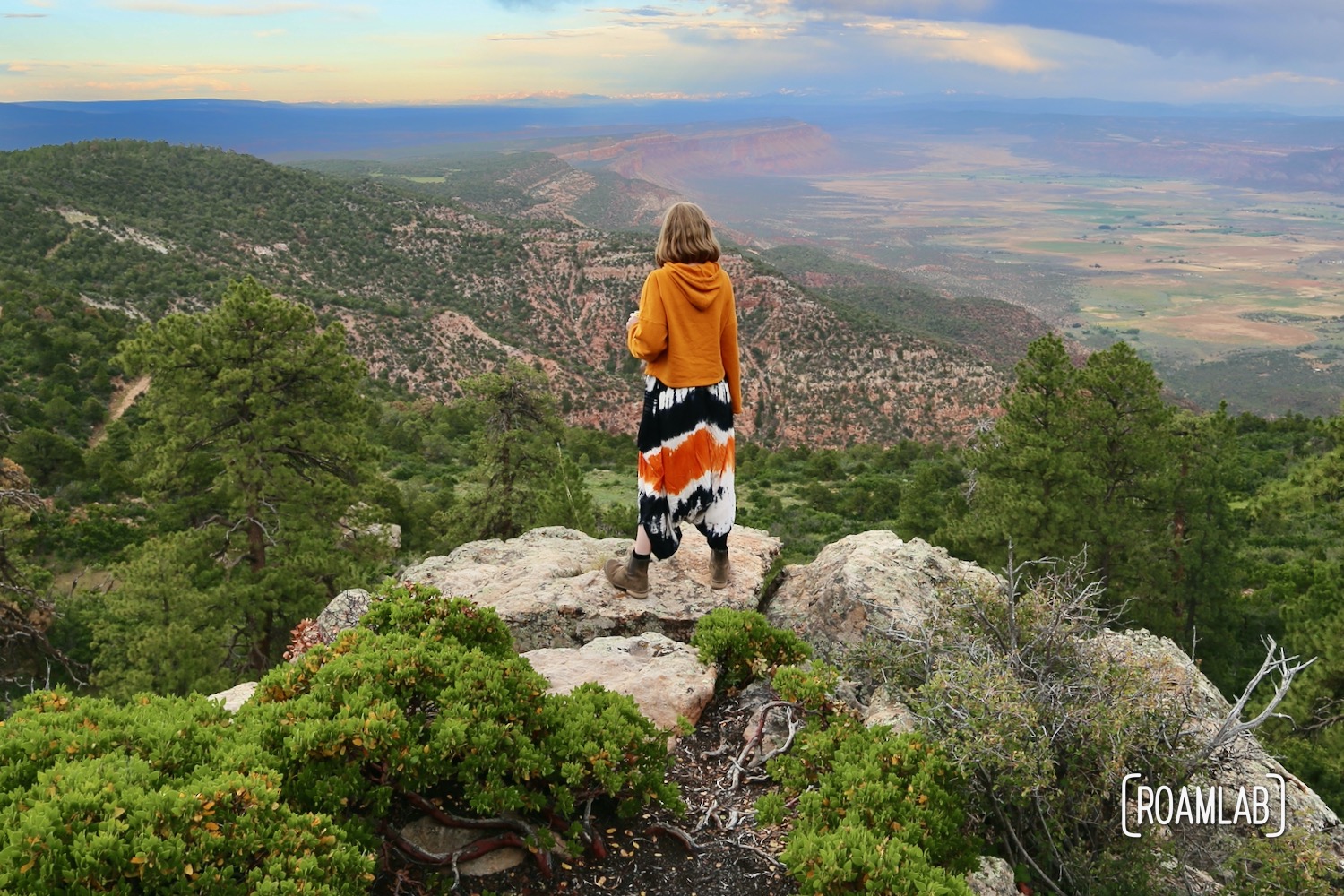 Looking Back on the Rimrocker
Off-Road & OHV Trail
Before we start
This is the final post in a five-part series on the Rimrocker Trail. If you have not read the previous posts, you may want to start at the beginning before continuing.
Sure, there were challenges...
It's hard to compare Rimrocker to other trails we have completed. This trail is by far the longest and the first multiday route we have traveled. The fantastic views are undeniable. When Rimrocker is great, it is truly great. But it certainly also comes with its problems.
Camping on the Rimrocker
My greatest frustration on the Rimrocker Trail, is the limited camping. Long stretches of the Rimrocker are through private land. While the we have a right of way to drive through on the trail, you cannot legally camp along these stretches. This is par for the course while traveling through many federal lands dotted with public land. But the limited public land sections puts extra focus on planning ahead for when and where you can camp for the night.
Navigating the Rimrocker
This certainly is subject to change, but at the time that we drove the Rimrocker, certain sections seem to only be included to connect two more notable trails. Some of these stretches are poorly marked. Other forks in the road are not noted on the map. So, without GPS, it can take a bit of gut instinct and educated guessing to know which fork to follow and which to ignore. The busiest road is not necessarily the right one. For someone planning a trip on this route, I would definitely advise hunting down some supplementary trail maps that you can cross reference against the Rimrocker map.
Driving the Rimrocker
Finally, this trail really isn't meant for us. The tight switchbacks may be a little extra nerve-wracking in our long bed truck, but what really gets to me is the brush. Despite slowly driving through and carefully pulling back branches, the dense brush sections leave noticeable dents in the side of the camper. As it is, this is a trail for jeeps and small trucks.
And yet…
Even if you follow our advice and skip certain stretches of the Rimrocker, you will still encounter rough road, steep inclines, and tight switch backs. The difference is, it will all be worth it. So long as you have high clearance, four-wheel drive, and a rig that is our size or smaller, the stretches I do recommend, I recommend whole heartedly. I don't know if we will ever tackle the Rimrocker in its entirety again. But there certainly are stretches that I look forward to tracing in the future.
Have you driven the Rimrocker?
Need some clarification?
Share your thoughts and questions in the comments!