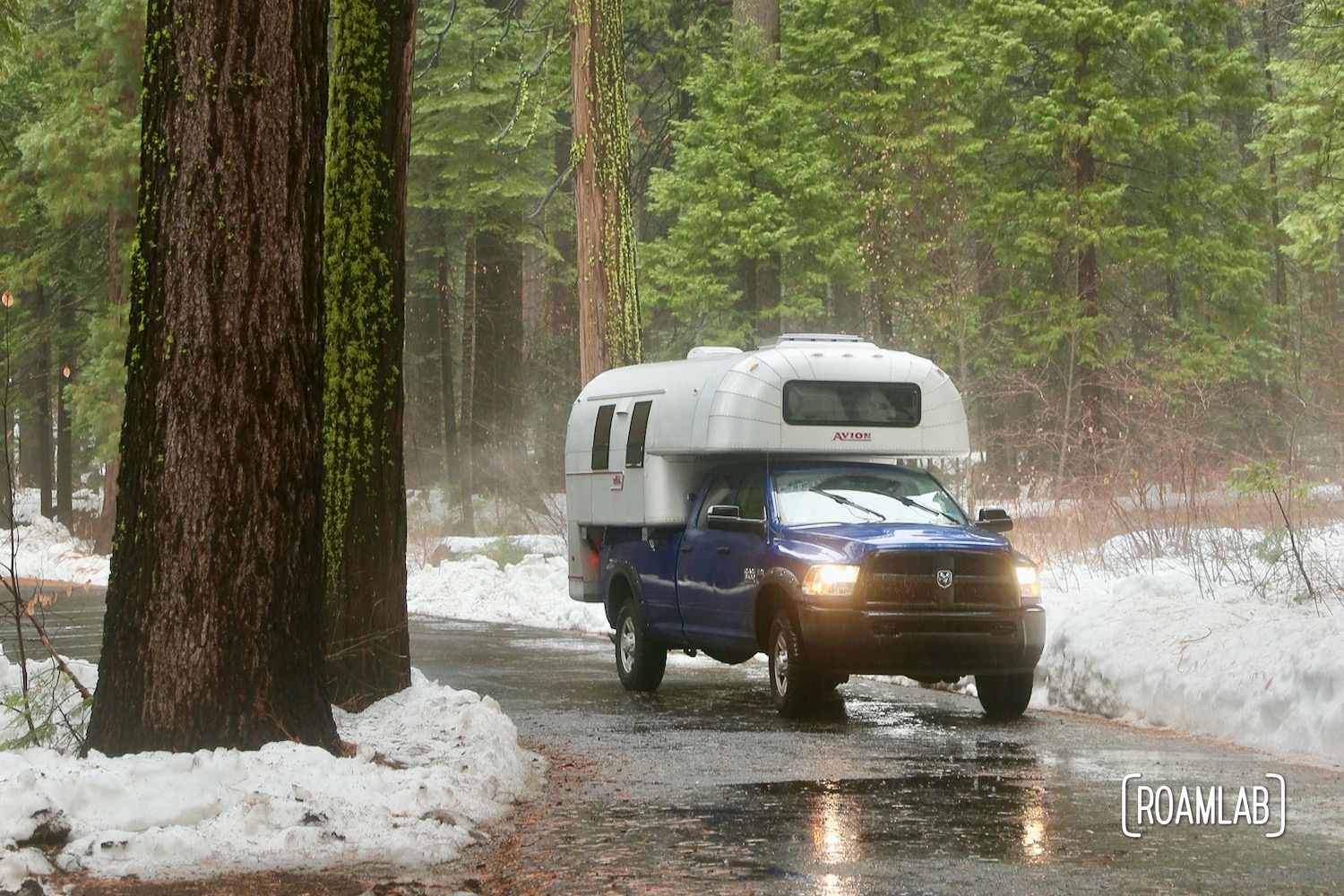 Shopping for a RV Refrigerator
Refrigerators are major power draws. As much as technology has advanced, the RV refrigerator is still a serious consideration when calculating how much power you need. After all, it is an all or nothing proposition. Either you run the refrigerator or do not. There is little you can do to improve its efficiency while it is in operation aside from keeping the ambient temperature down.
Do I really need a freezer?
In looking into RV refrigerators, the biggest variable I encountered is how large the freezer. Understandably, a freezer needs to keep food at an even cooler temperature, so the energy demand is greater. I had the fortune to encounter a variable duty refrigerator/freezer that beautifully demonstrated the difference in draw. It has two separate units that you can set to either be a refrigerator or a freezer. When they are both set to refrigerate, the average draw across 24 hours is 600 W/24h. When one is set to refrigerate and another freeze, the average draw is 1,100 W/24h. When both are set to freeze, the average draw is 1,250 W/24h. What a jump in consumption once the freezer comes into play!
So, here is where the soul searching comes in: how badly do you need a freezer and how much space do you really need? In a sticks and bricks house, more often than not, the freezer is a holder for fall back foods. This is where food is stored that you do not have an exact timeline to consume because it can last for an open ended period of time. But when the freezer is so expensive to run, can you afford to keep the same set of frozen burritos in the freezer for a month? Maybe in an RV park with full hookups but not in the desert when powering off of solar panels.
Investigating my own freezer usage
So, we start looking into freezer usage. There are some things that only a freezer can store: ice cream, ice cubes, or other things with "ice" in the name. But most things we keep in a freezer are items that are frozen to prolong their life and will be thawed before serving. We all have our little foibles. Between Chris and I, my obsession with Jimmy Dean Breakfast Sandwiches is a bit of a joke. Nine times out of ten, I would choose them as an alternative to any other breakfast option. My first thought when looking at some of the mini freezer compartments available was: "I can only fit four breakfast sandwiches in that." But that's assuming I want to keep them frozen.
A lot of "frozen" products could be stored in the refrigerator. We freeze them to extend shelf life but that that extra time spent running a freezer is so costly as to frequently negate the value of longer shelf lives. Slightly switching gears, we can also approach this from the perspective of energy consumed when cooking. It takes far less energy to simply warm food rather than defrost and warm food. If you are relying on the defrost setting on a microwave, that's a lot of energy! So, selecting food items that can be refrigerated makes sense on both a cooling and warming front.
How Large of A Refridgerator Should I Get?
My impulse is to max out food storage. Our goal is to build a rig that supports extended boondocking. So, storing food over that time is an essential part of this process. All the same, we simply do not have the space or power for a full sized refrigerator. Given the space I have, our model should be around 43″ x 27″ x 21″.
I'm collecting a table of potential refrigerators at the moment. It certainly is subject to change. Some of these models are really pushing the limits of the available space in the camper. But, seriously, they are so appealing, especially models using drawers rather than doors. But here's my starting point:
We are still in the process of settling on a refrigerator. If you have thoughts, experience, or questions to share, we'd love to hear them in the comments!