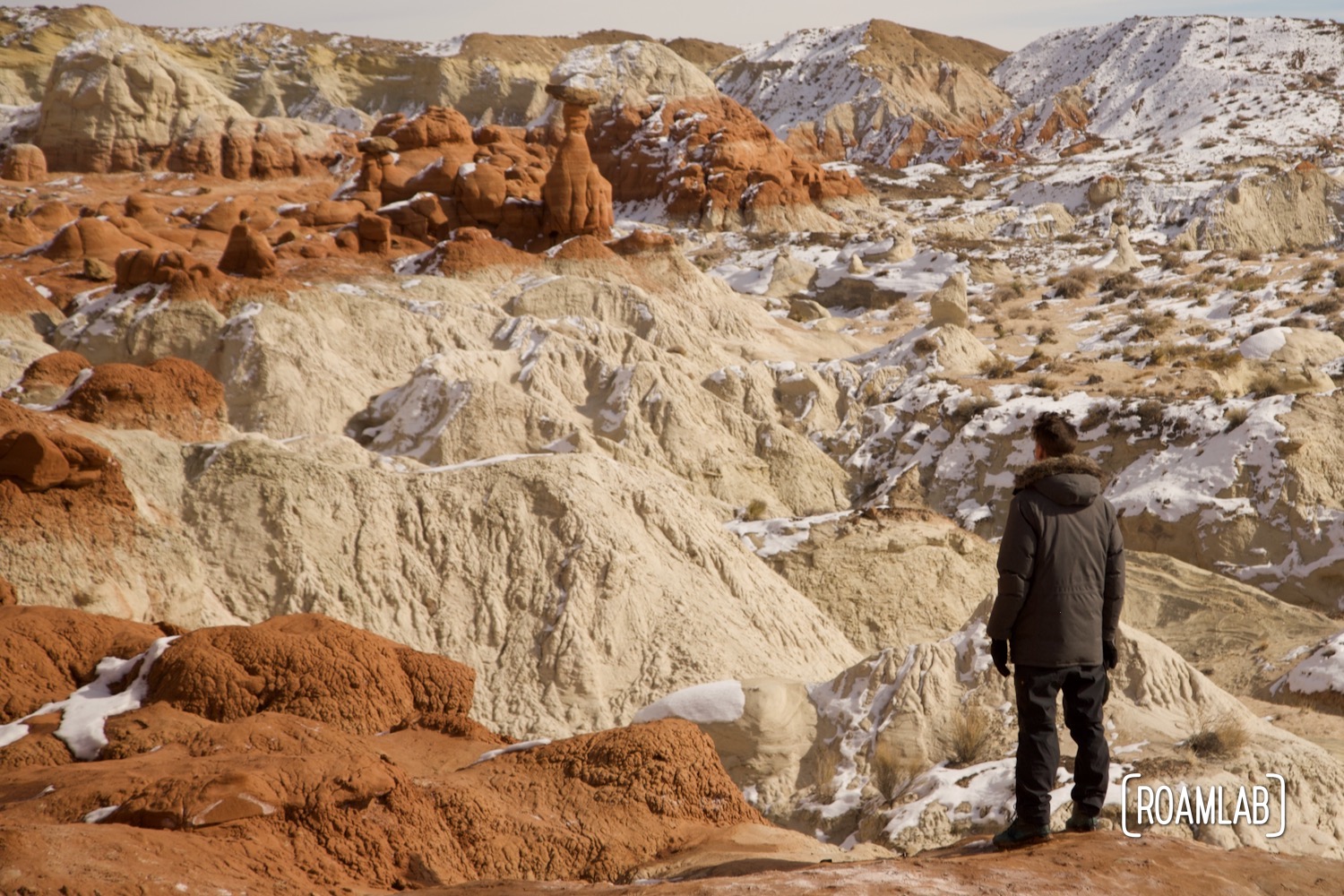 There is no shortage of dramatic rock formations to be encountered along the border between Utah and Arizona. This is the home to Zion National Park, Lake Powell, and Coral Pink Sand Dunes State Park. But even outside the major parks of this area are little surprises to be found just off some country highways. Such is the case for the whimsical balancing rock formations of the Toadstool Hoodoos Trail.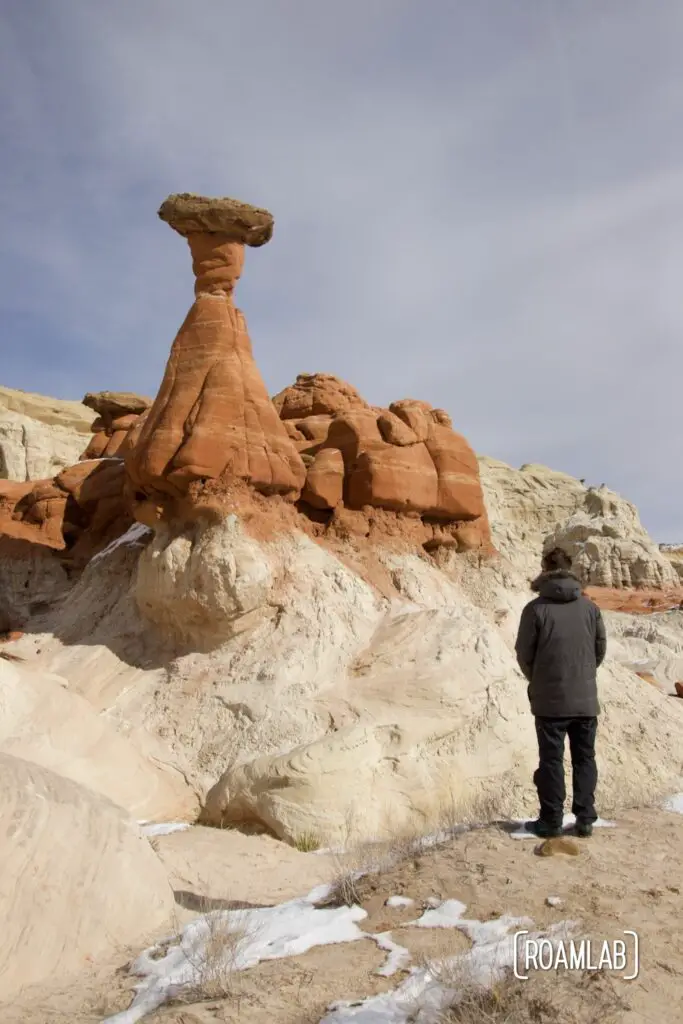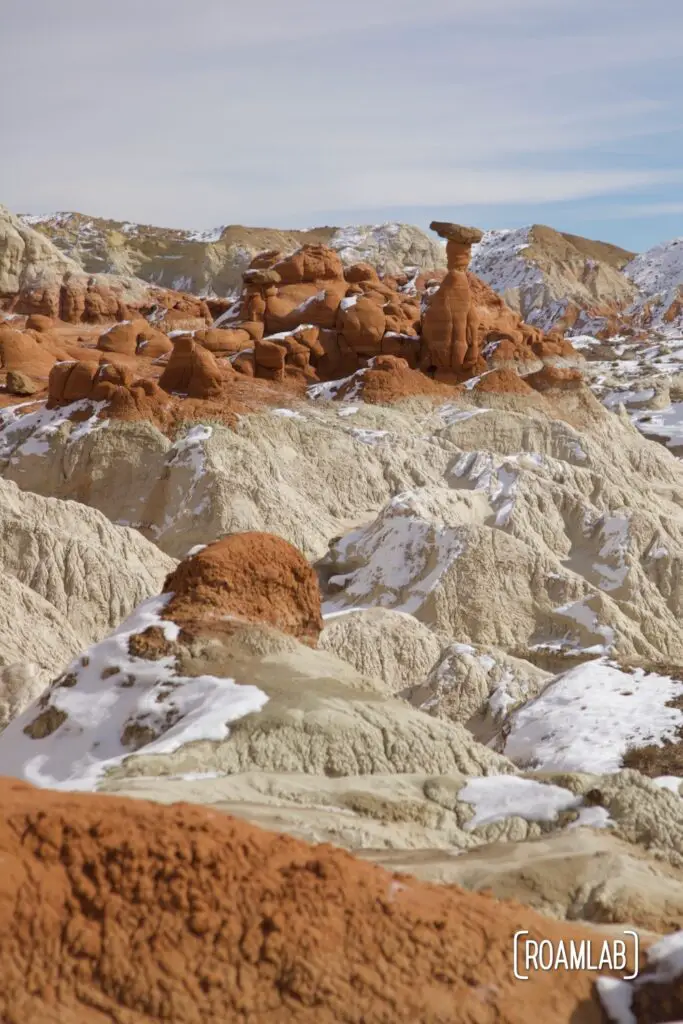 About Toadstool Hoodoos
The Toadstool Hoodoos are part of the expansive Grand Staircase-Escalante National Monument, 45 minutes east of Kanab, Utah, off Highway 89. The trailhead is open year round though personal experience teaches that spring and fall are preferable times to visit.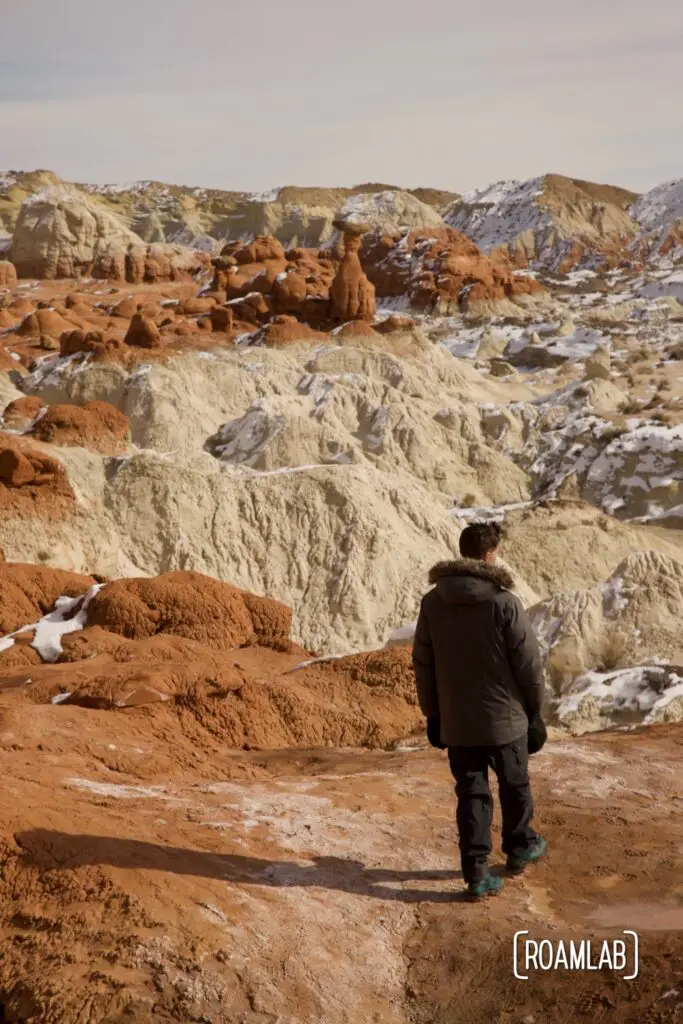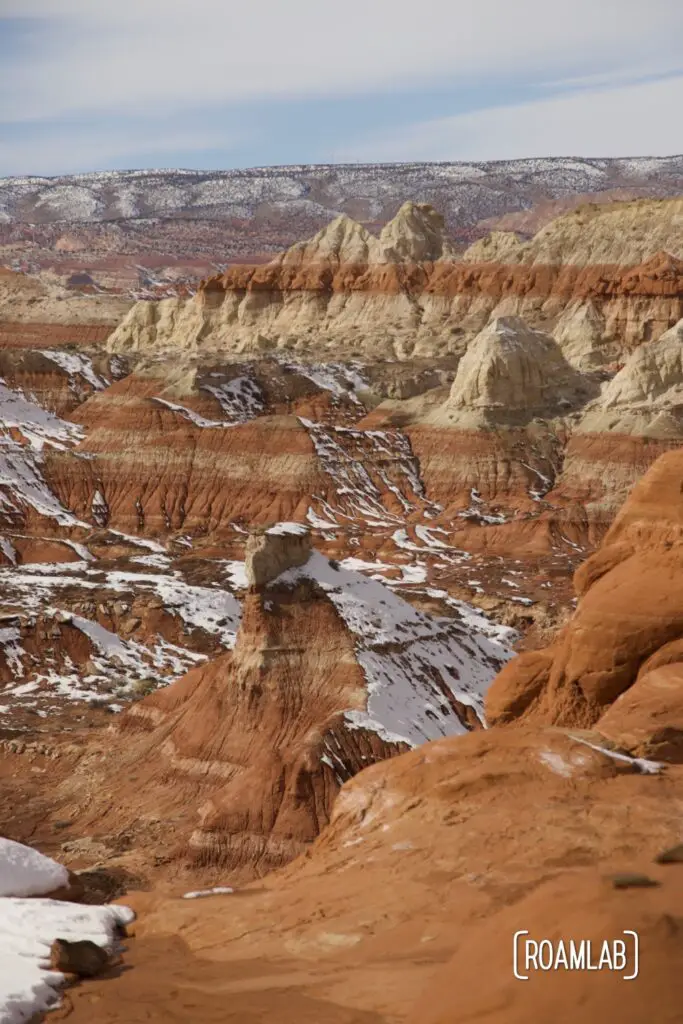 Toadstool Hoodoos Trailhead
We arrive at the trailhead in the dead of winter. The entrance is immediately off Highway 89. The dirt parking lot is visible from the highway but can still come as a surprise with little warning when traveling at highway speeds. While we see patches of snow along the highway on our approach, the dirt parking lot is thankfully dry and includes a couple of portapotties.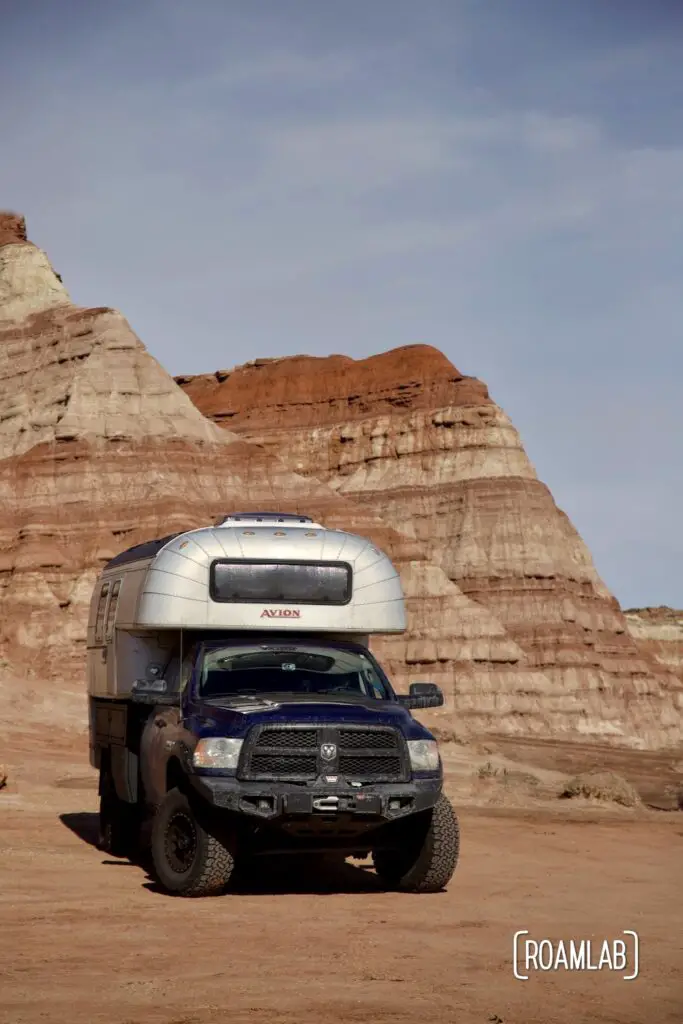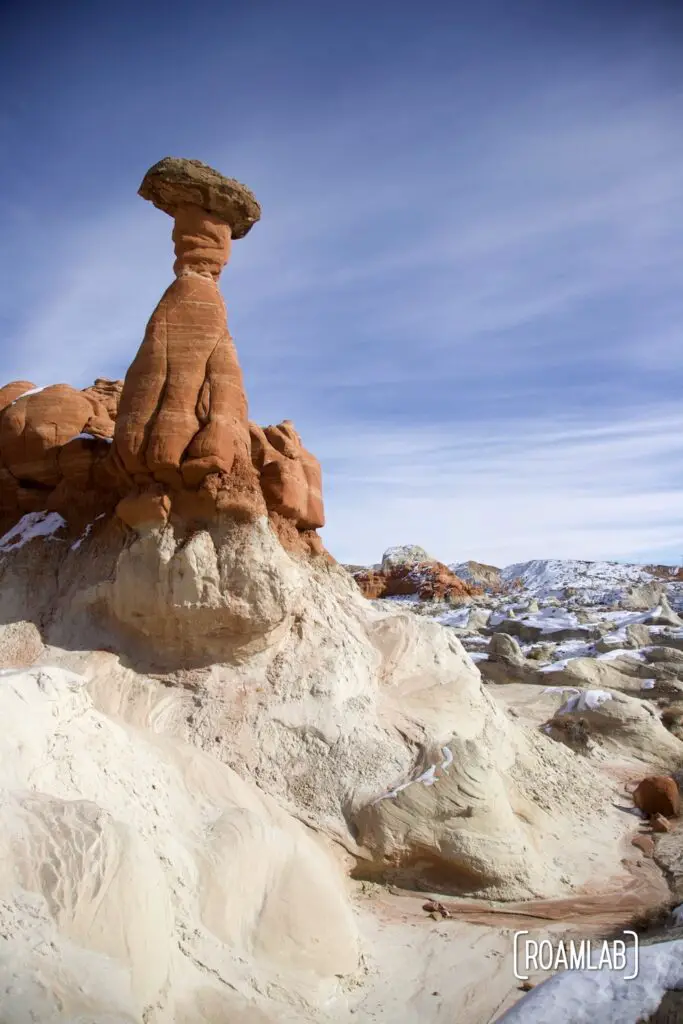 Hiking Toadstool Hoodoos Trail
The lot ends at a wire fence with an entry large enough for pedestrians and their dogs. While this may be a dog-friendly trail, it's not quite as friendly to those trying to follow it. The trail is supposed to be a 1.5-mile, easy-to-moderate round-trip, following a wash headed northbound. But years of past hikers forging their own way makes it easy to wander off from the main route and wind up backtracking to navigate steep ascents and descents between the undulating sandstone terrain and the recently active wash. We may be in the desert, but melting snow has left certain patches muddy and surprisingly slippery.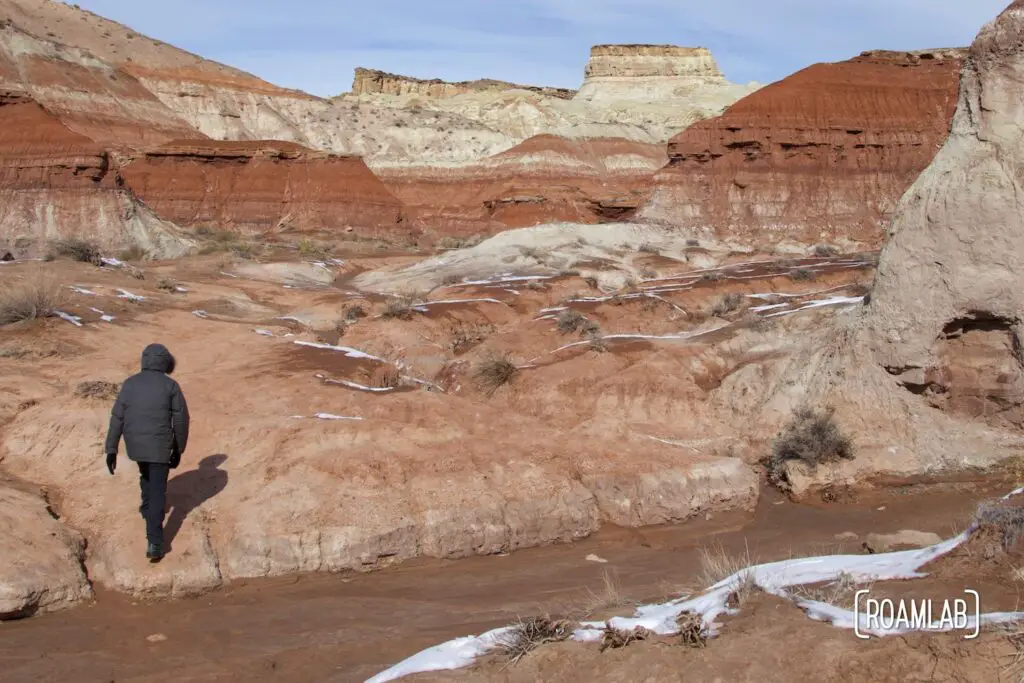 North Rim Hoodoos
For all the mud that collects on our boots, it's all worth it when we reach the toadstools along the northern rim of a small canyon. Some of these rock formations only reach our hips while others tower over our heads. It can be easy to conclude that you have reached the end at the first giant and red toadstool which is often the main picture used in descriptions of the trail. But following the wash further northwest leads to more hoodoos and a stunning view of Paria River Valley.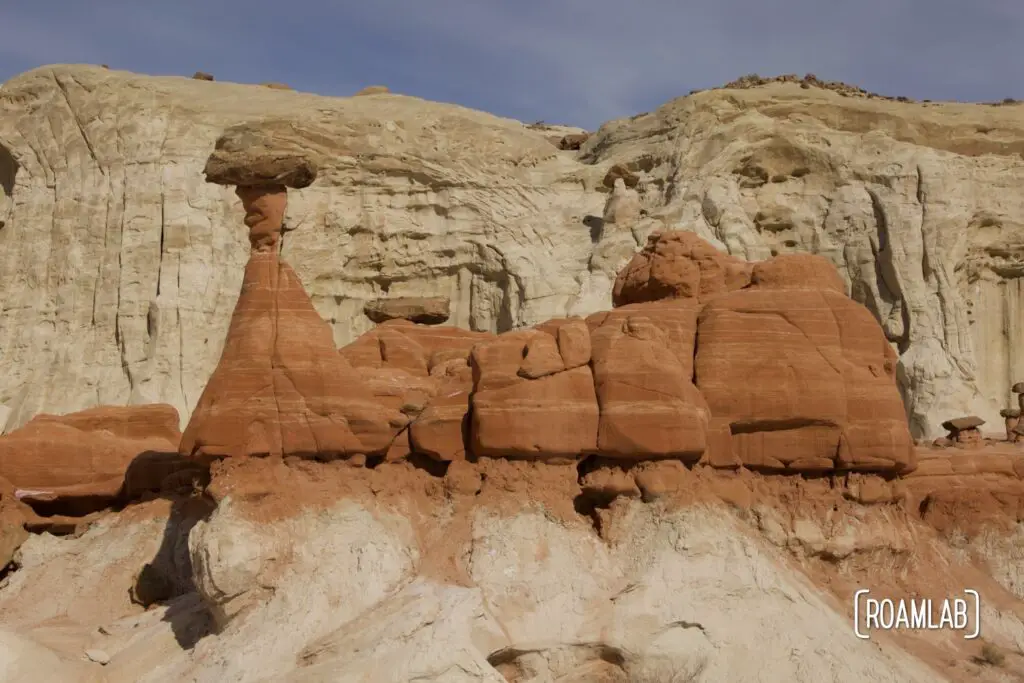 The End of the Trail
Since these formations are fragile, visitors are asked not to touch or climb them. This also makes the end of the trail pretty clear: there's nowhere left to go without climbing. So, we turn around and return the way we came.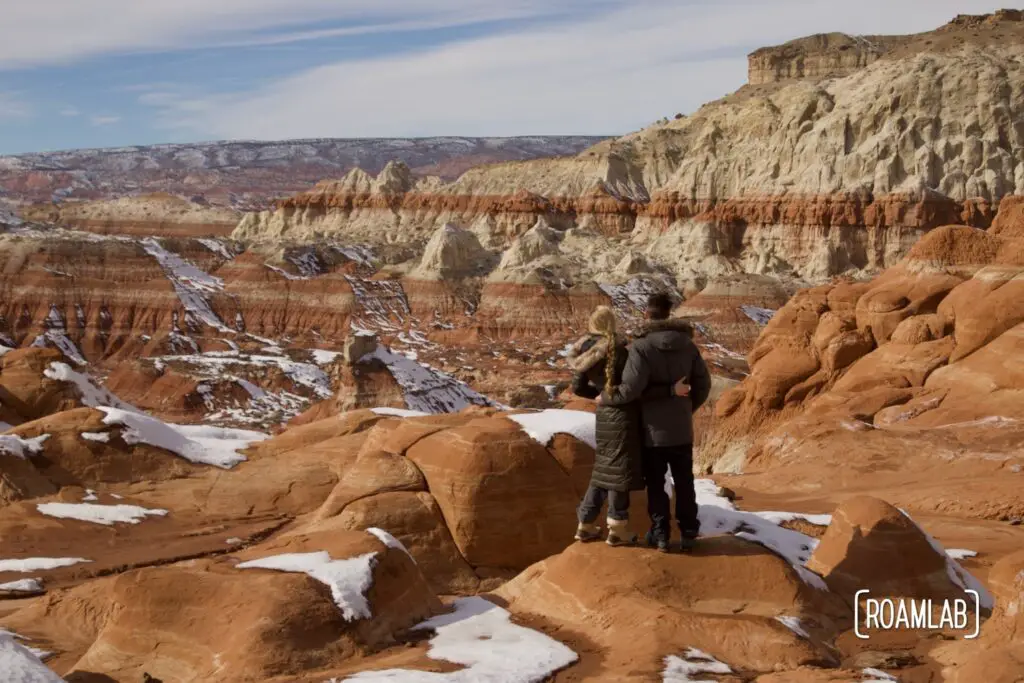 Looking Back
Like many stops this winter, I can't help but look forward to revisiting this trail in the spring or fall. But for all the mud and cold, the hike is worthwhile any time you can take it.