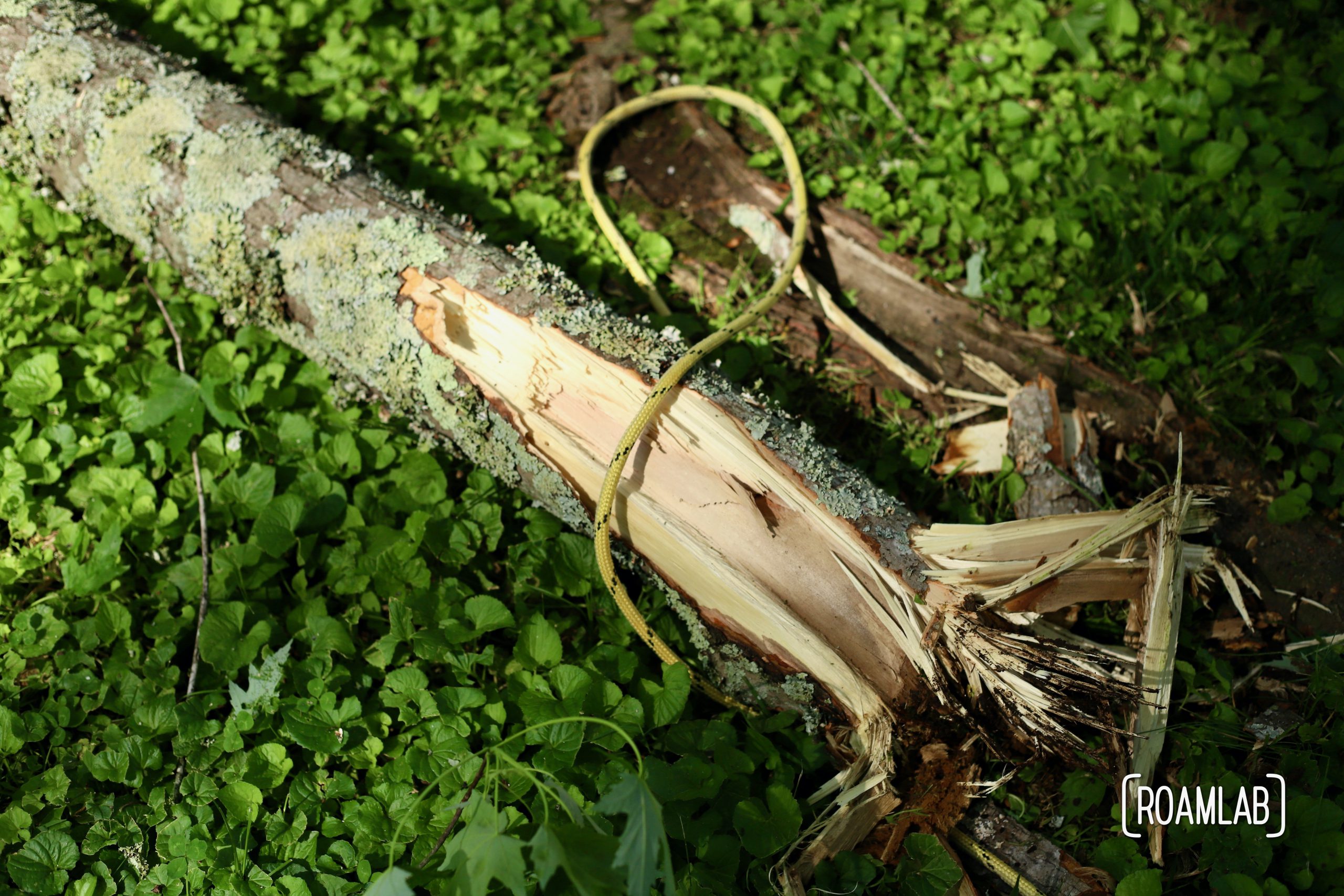 Winching A Tree Branch
Have you heard of a derecho? Neither had we. It's a widespread wind storm that spans at least 240 miles with wind gusts of at least 58 miles per hour. Ours stretched over 600 miles and clocked winds up to 71 miles per hour. And it was a complete surprise.
That first gust was the scariest. We had blue skies that dissolved into a midafternoon twilight. The local wildlife knew something was up: I couldn't see a single bird. The first gust took down several massive branches. And while one particularly huge limb had me frightened that it might hit our Avion truck camper, the scariest tree branch was the one we didn't spot until the storm was over. This branch never wholly fell to the ground. It caught in a neighboring tree's limbs and sat suspended at least 50 feet in the air. The forestry term for this is "widowmaker" in recognition of the potential danger of falling on someone's head. In squirrel parlance, it's called a high-speed expressway from tree to tree. But we decided safety concerns outweighed the squirrels convenient, so the limb needed to come down.
Winch Weilding Arborists
And so it is up to us to remove the threat. Fortunately, we have our new Warn Zeon winch to help. All we have to do is attach the winch to the branch and pull. Unfortunately, the branch is 50 feet in the air. First, we need a rope around the branch. After at least a dozen attempts, we managed to toss a beanbag over the branch with a string tied to the end. While the line isn't strong enough to bring down the limb, it is plenty to haul up some heavier rope that we can attach to the winch.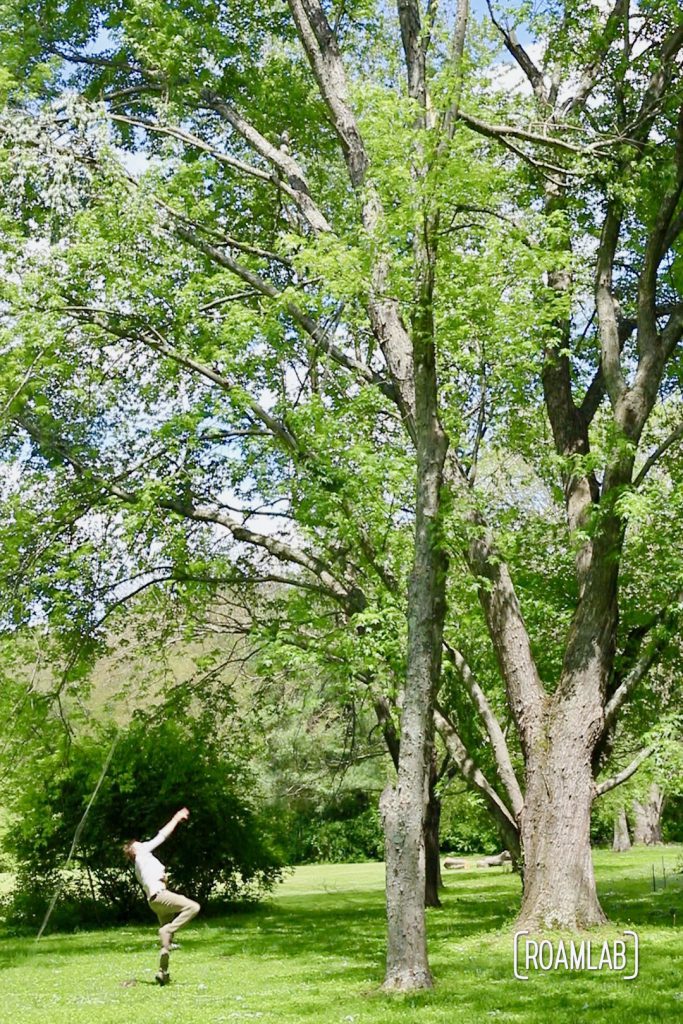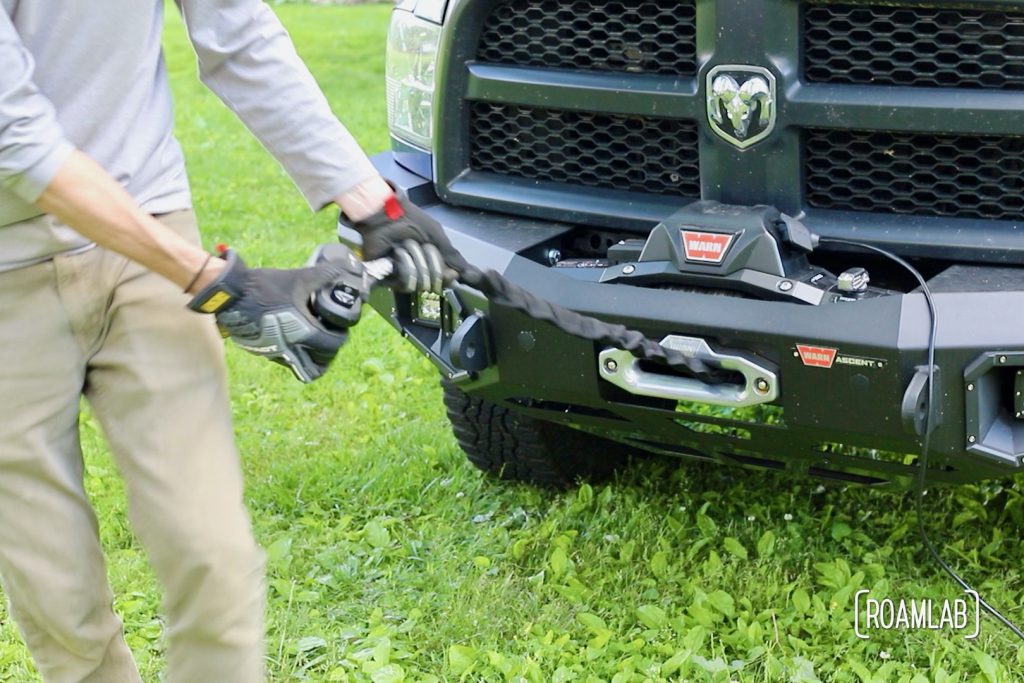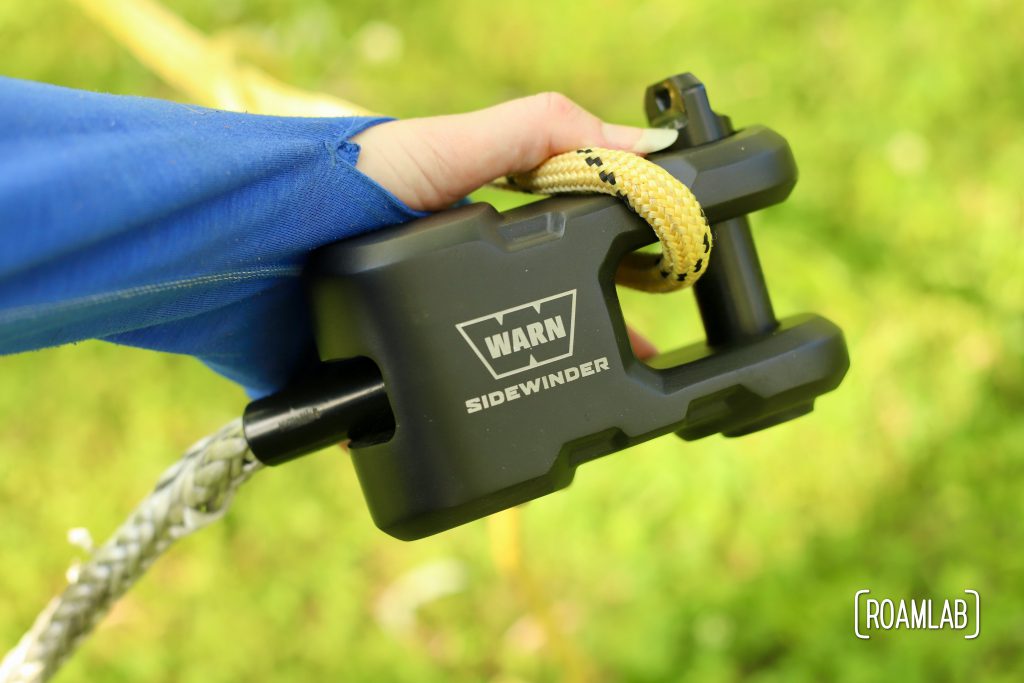 With a stronger rope around the branch, we attach the winch line and reel in the slack. Once we make sure we are safely out of harm's way, we start applying the full force of our Warn Zeon Winch. Slowly we hear twigs crack and a deep pop. The rogue branch disentangles itself from the neighboring tree. With a final loud crack, the limb simply drops to the ground.
Check out the video to see the limb come down.