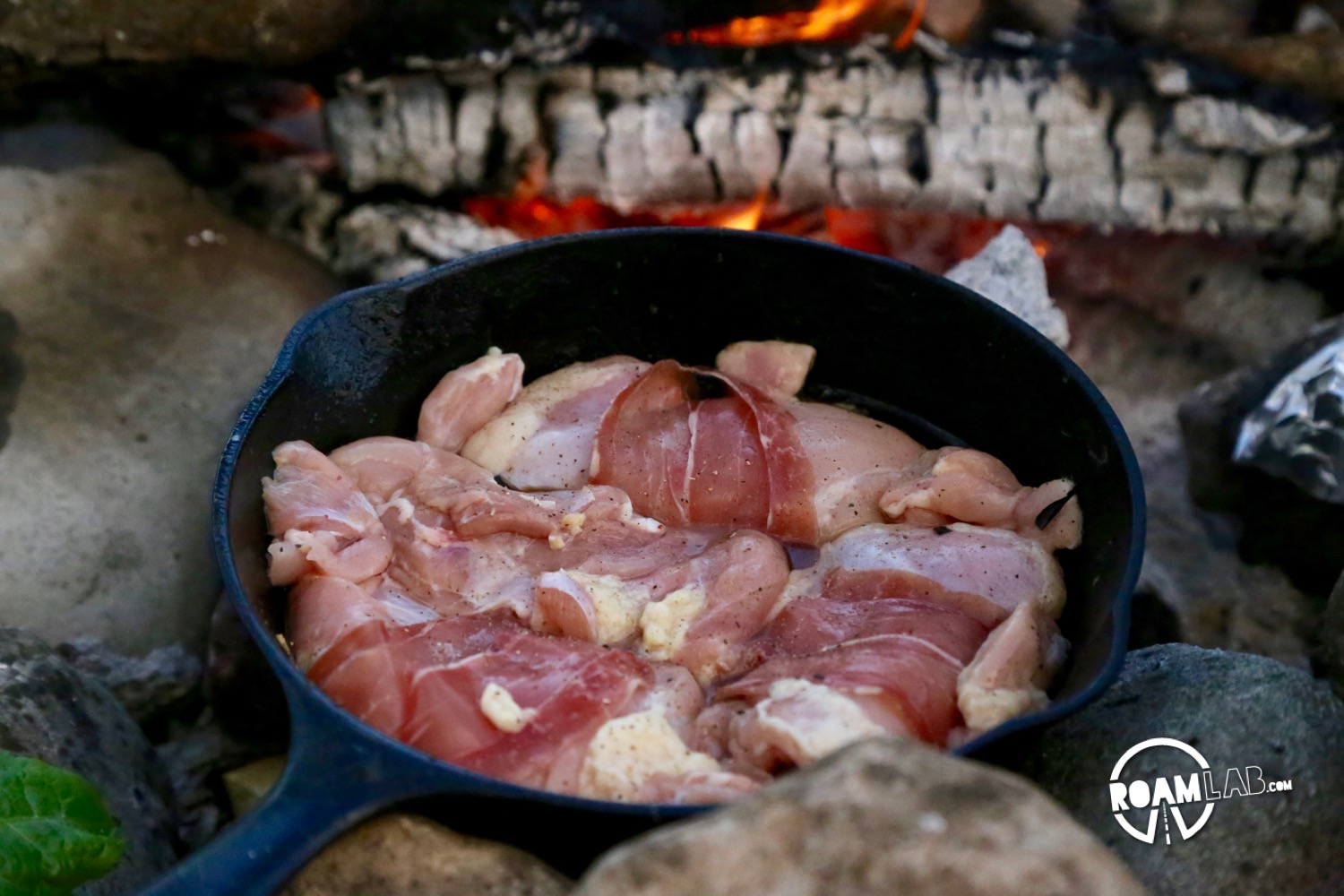 I absolutely love campfire cooking. While I enjoy a classic hotdog or marshmallow, there are certain recipes that are my go-to options to balance our foodie sensibilities with the wilderness surroundings.⁠ It's amazing what fine flavors can be assembled with some cast iron and heat.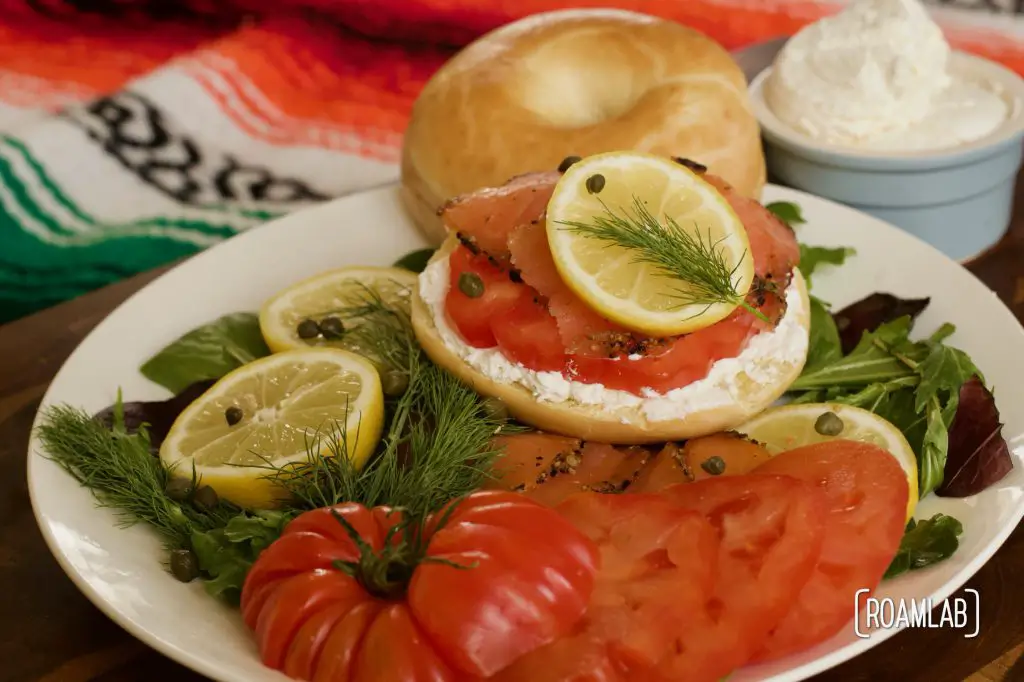 Savor a taste of New York City in this classic Bagel & Lox recipe with a campfire twist. Enjoy smoked salmon, cream cheese, capers, and schmear in one tasty bagel.
See full recipe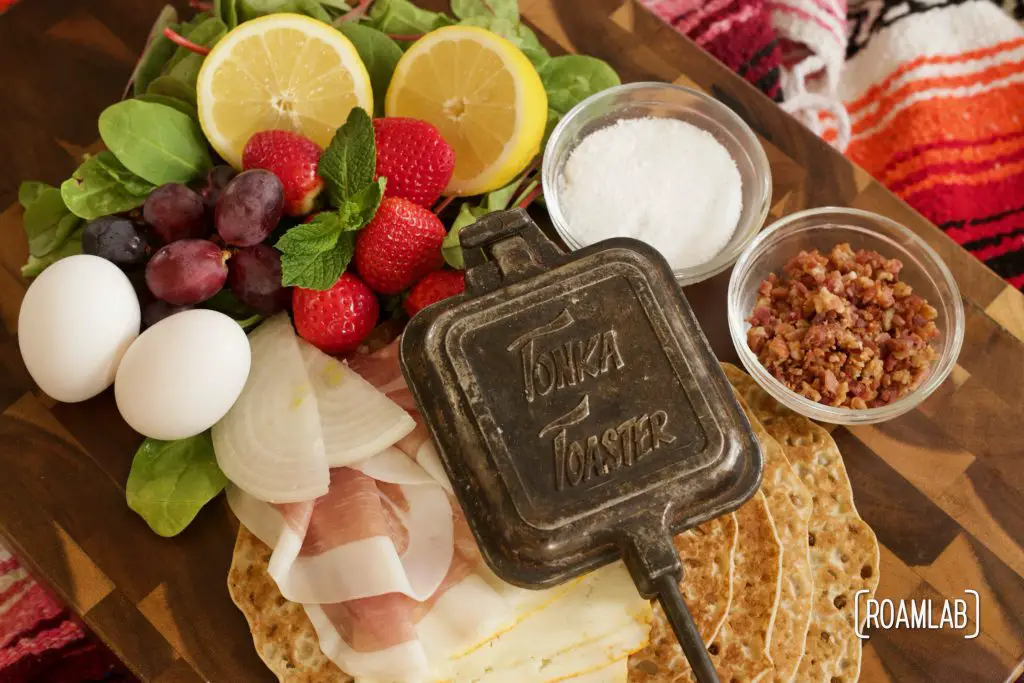 Toast crepes over the campfire with this family-friendly campfire cooking method. Create a spread of sweet and savory fillings so everyone can pick and toast their breakfast treat.
See full recipe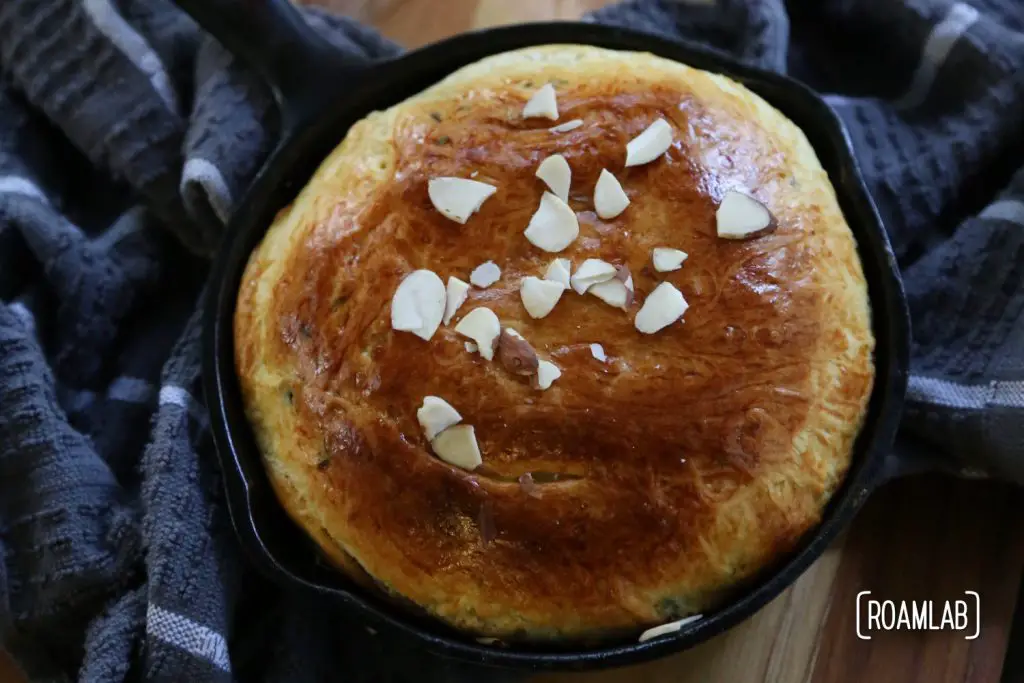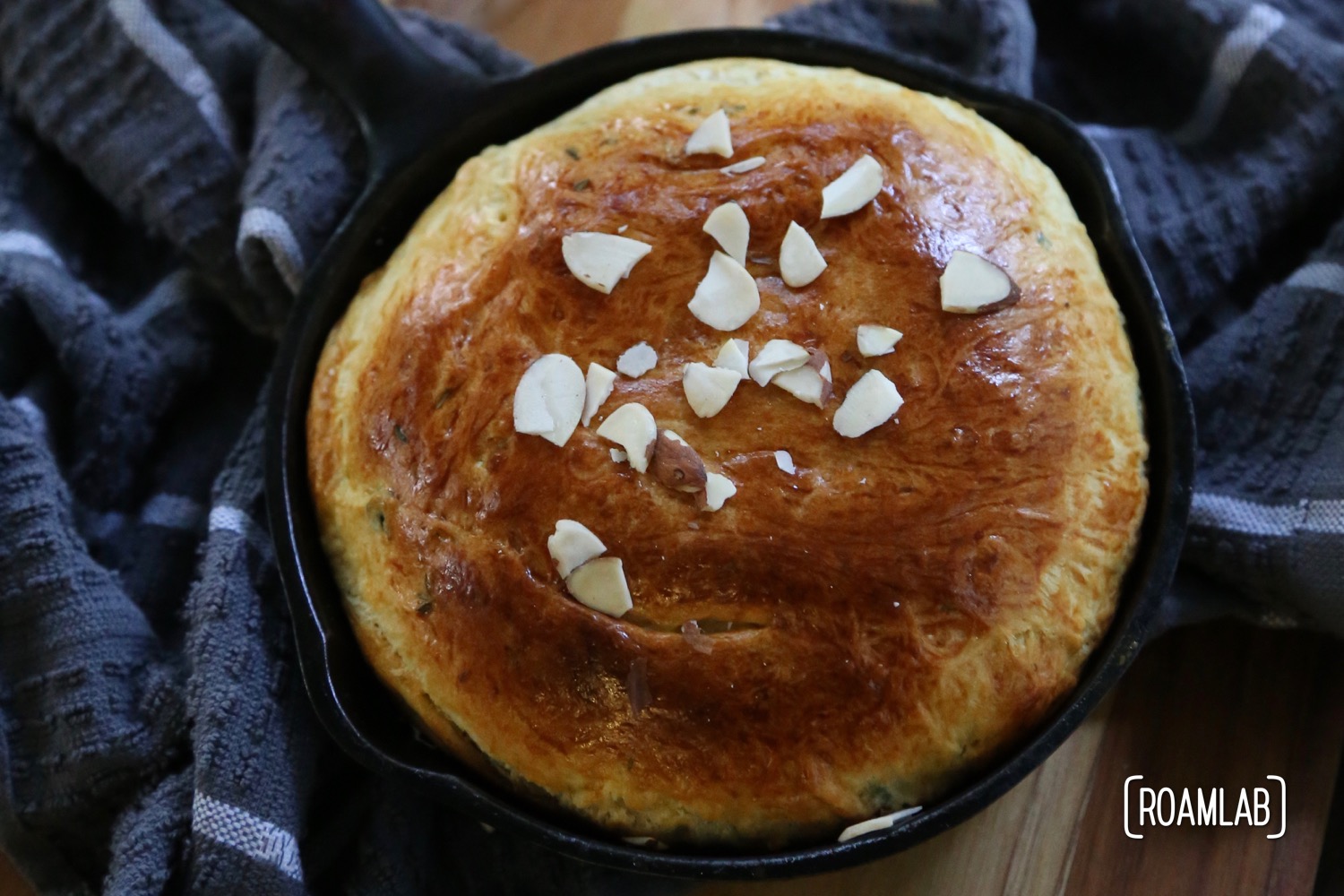 This simple but delicious dish makes for an excellent appetizer for entertaining. Pair with a glass of dry wine and your favorite crackers or loaf of bread for the perfect start to an evening.
See full recipe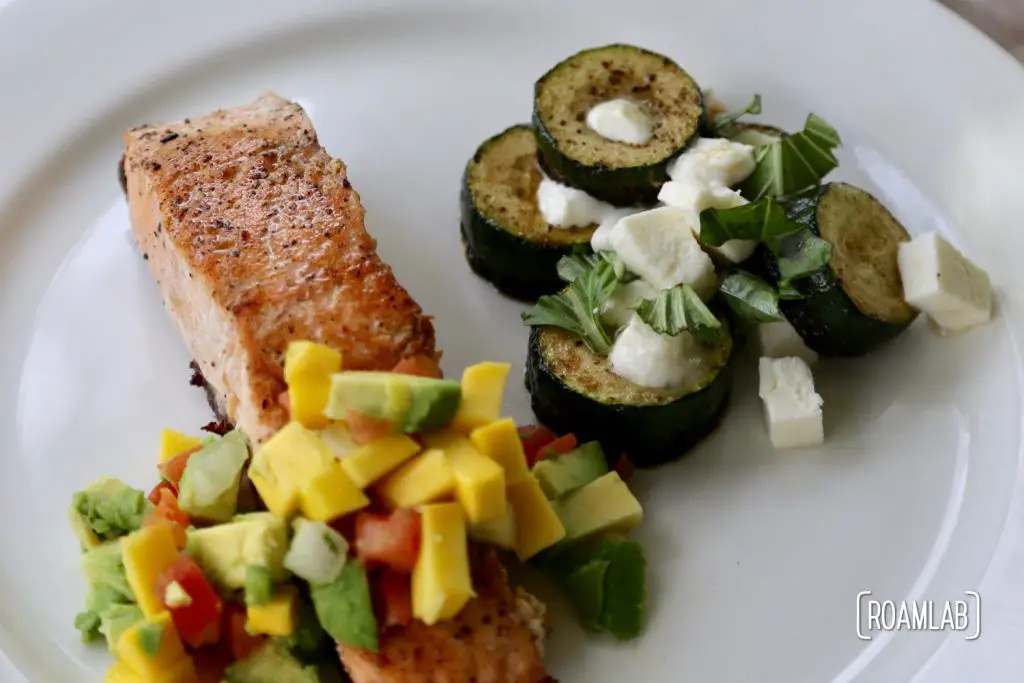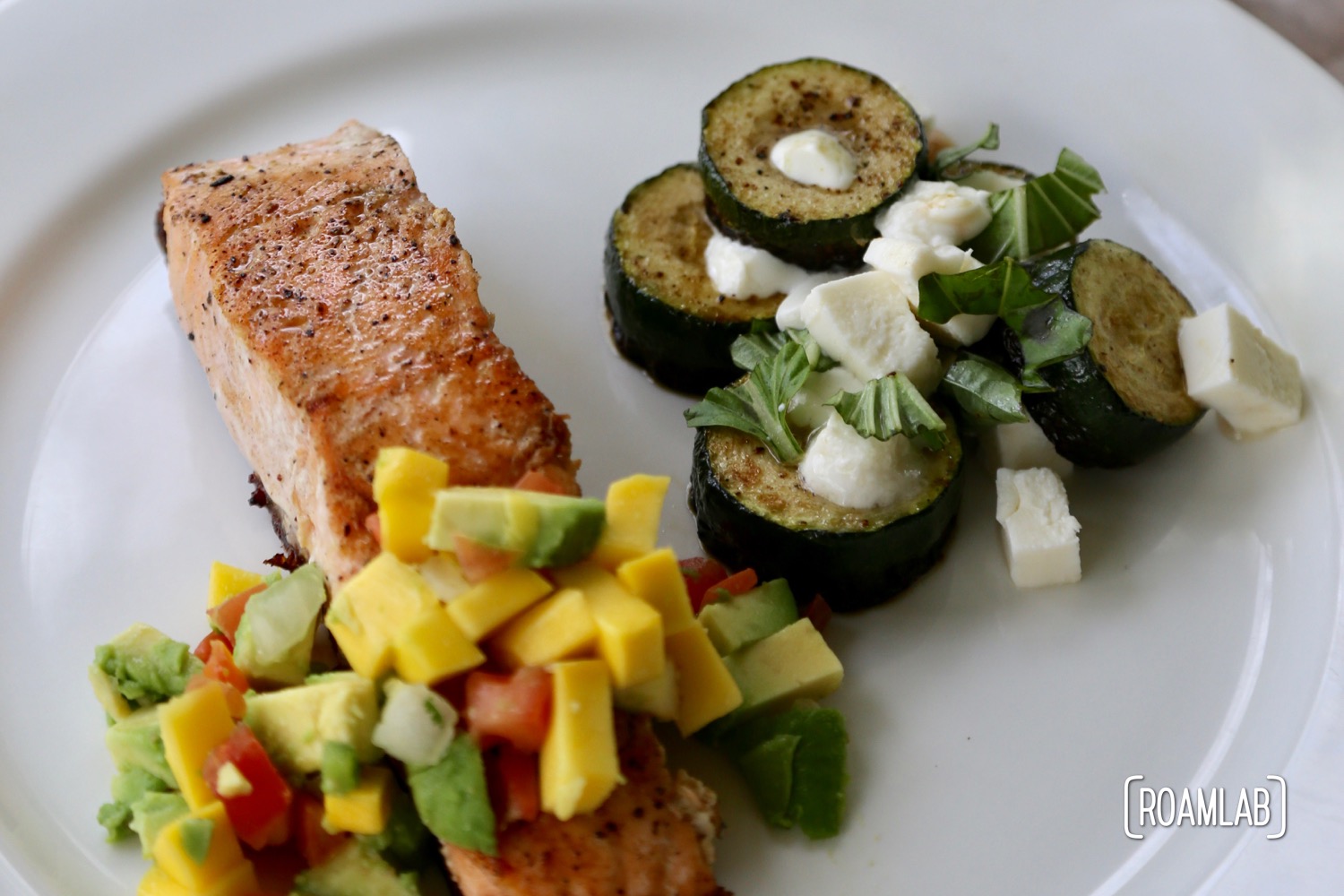 Get those greens on your plate with this flavorful cheesy take on zucchini for a convenient, grilled vegetable elevated to perfection with mozzarella and basil.
See full recipe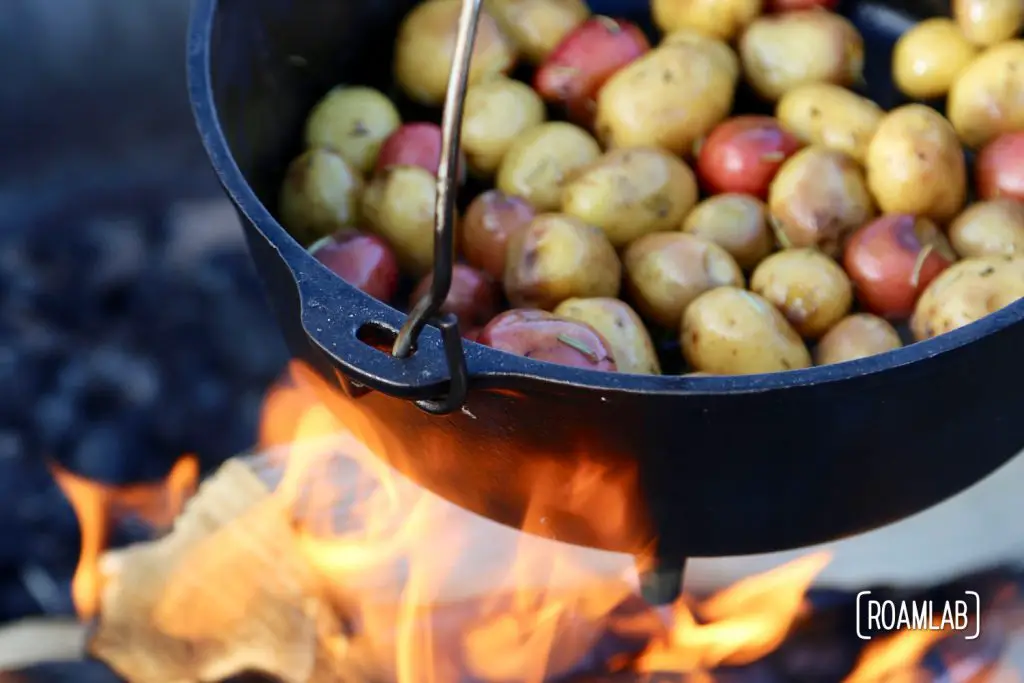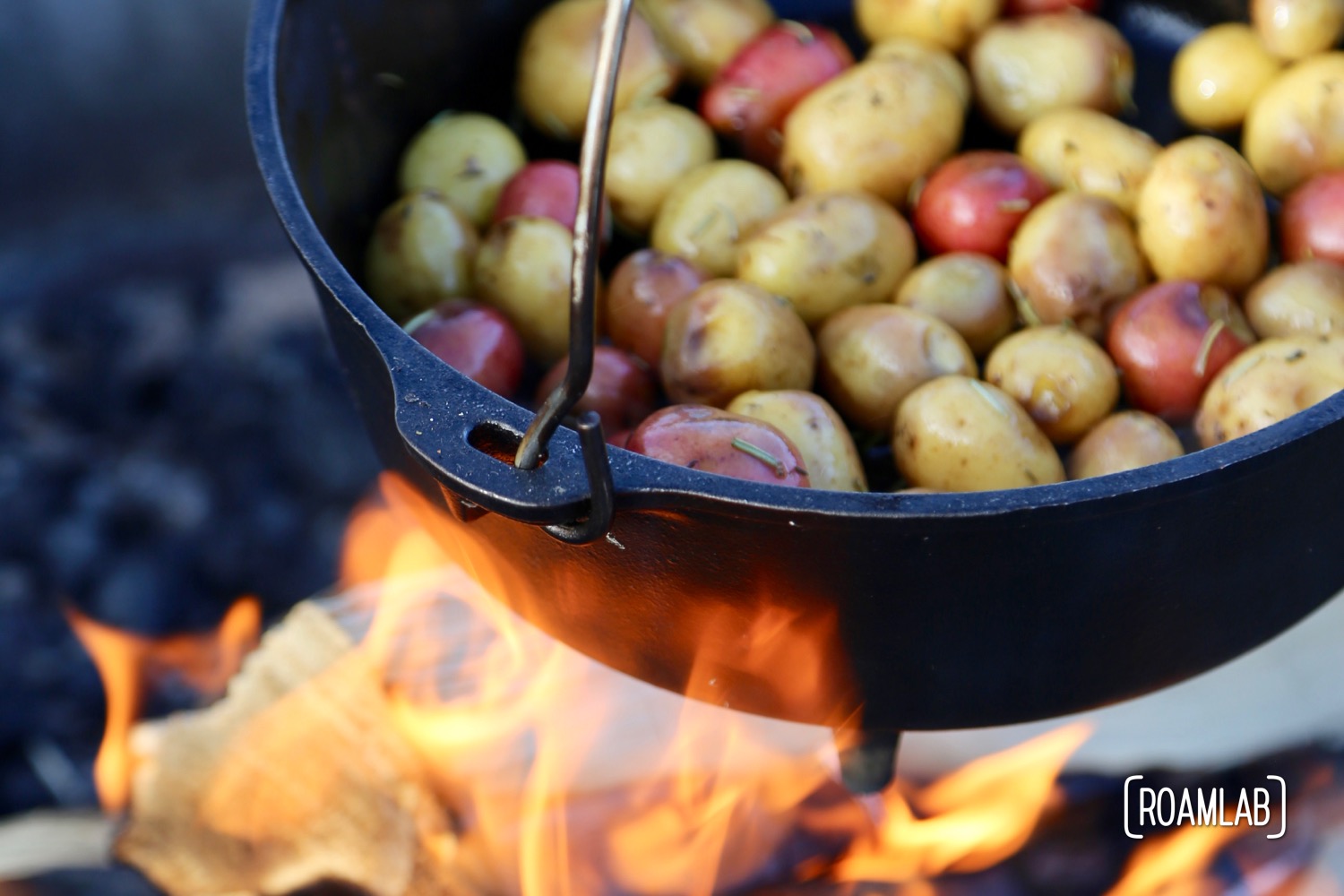 Round out your next camping dinner with these simple but sophisticated little taters that pair perfectly with steak, lamb, and many other rich, herbed types of meat.
See full recipe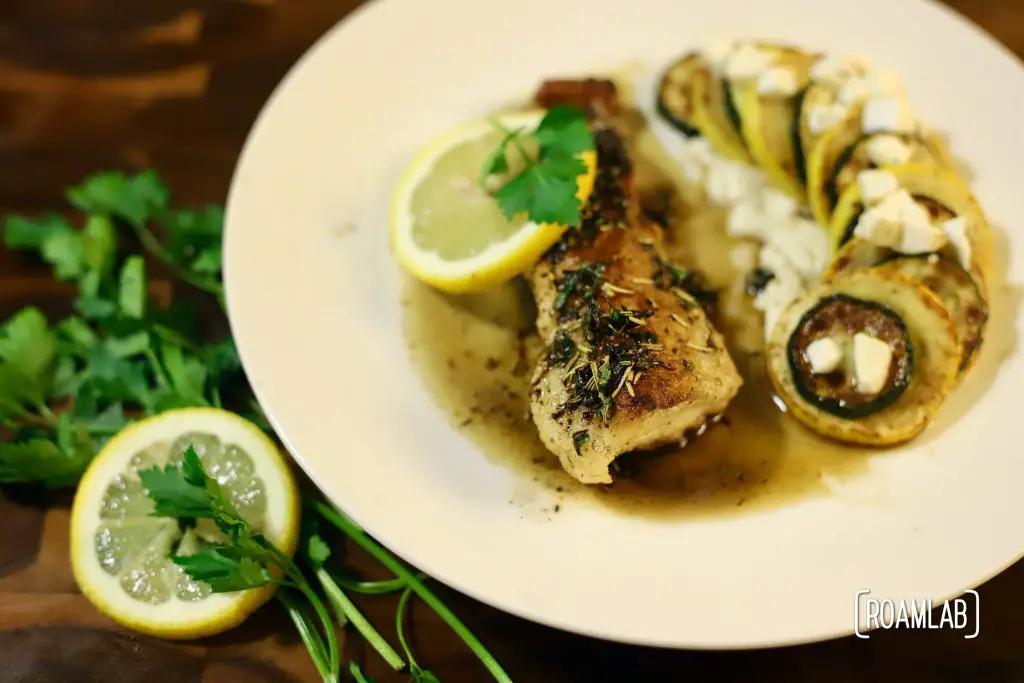 Cooking fish over a campfire can be a challenge, but this incredibly flaky sea bass in a light crust strikes the perfect balance for cast iron cooking without getting dried out.
See full recipe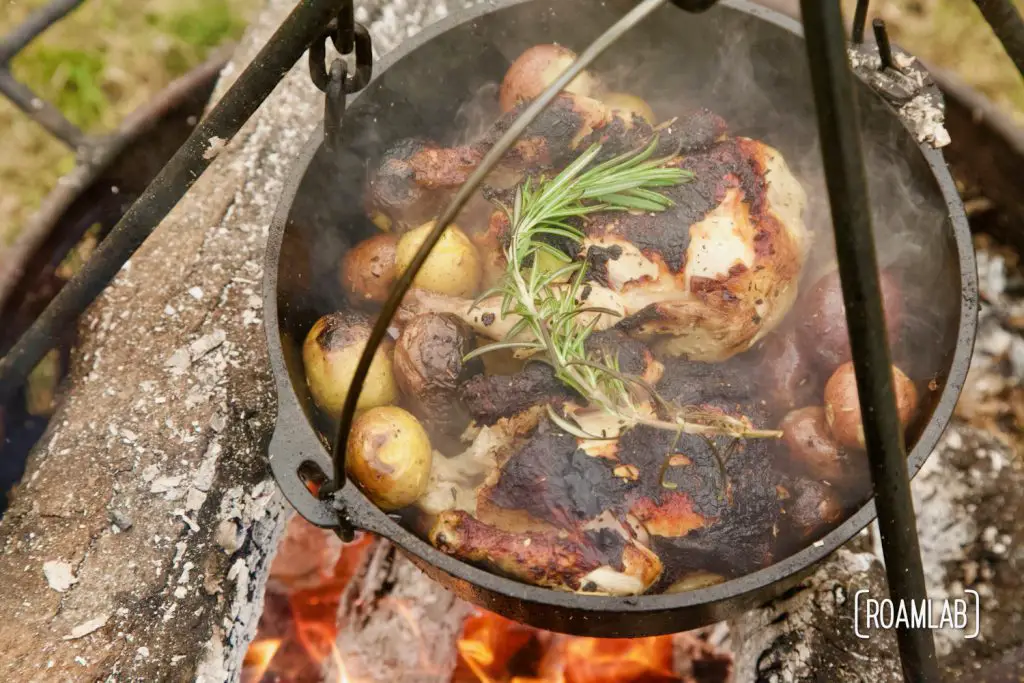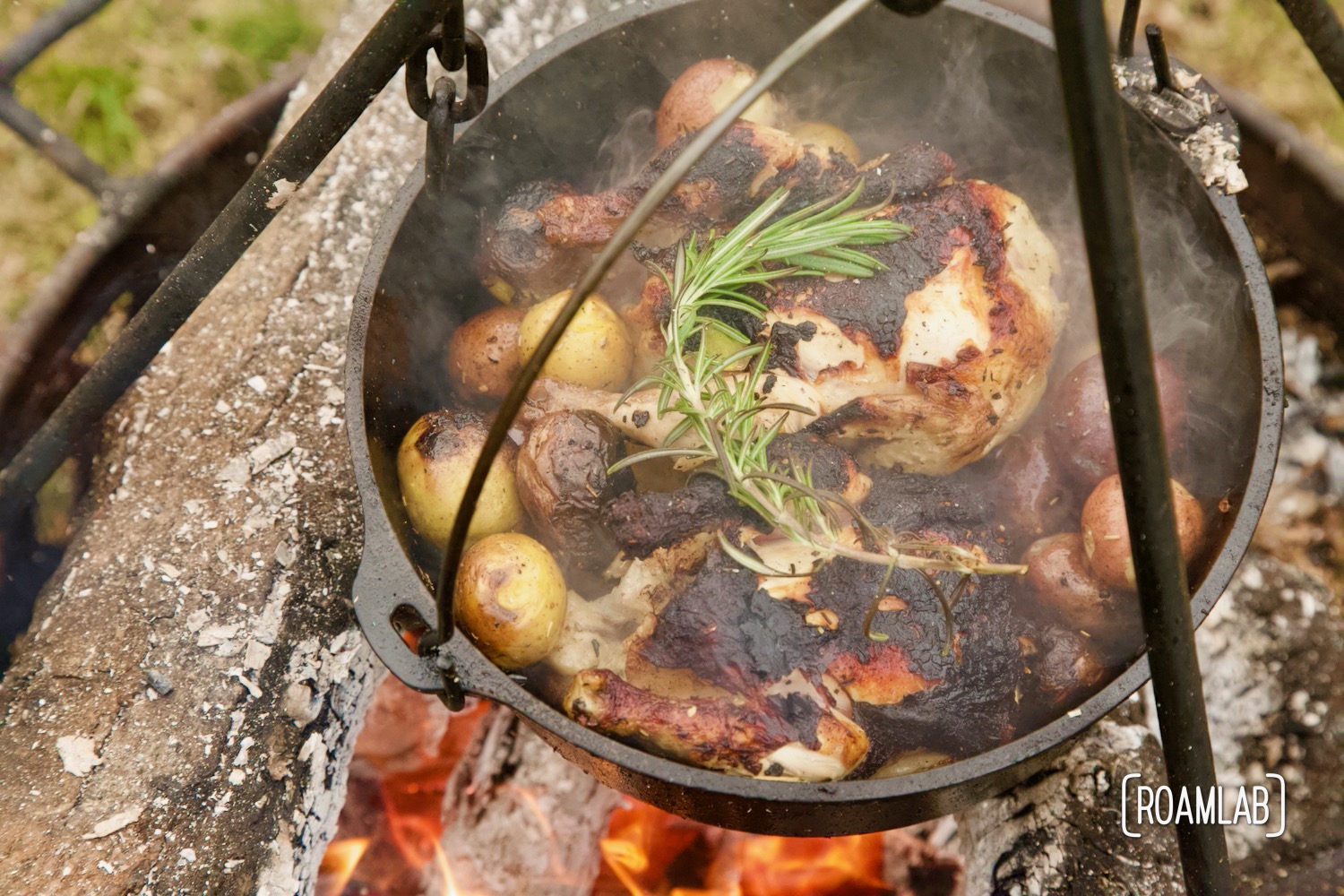 Mix up your regular poultry game with this simple and savory game hen recipe for the dutch oven. Fill the excess space in the dutch oven with potatoes or some dense vegetable for a one pot meal.
See full recipe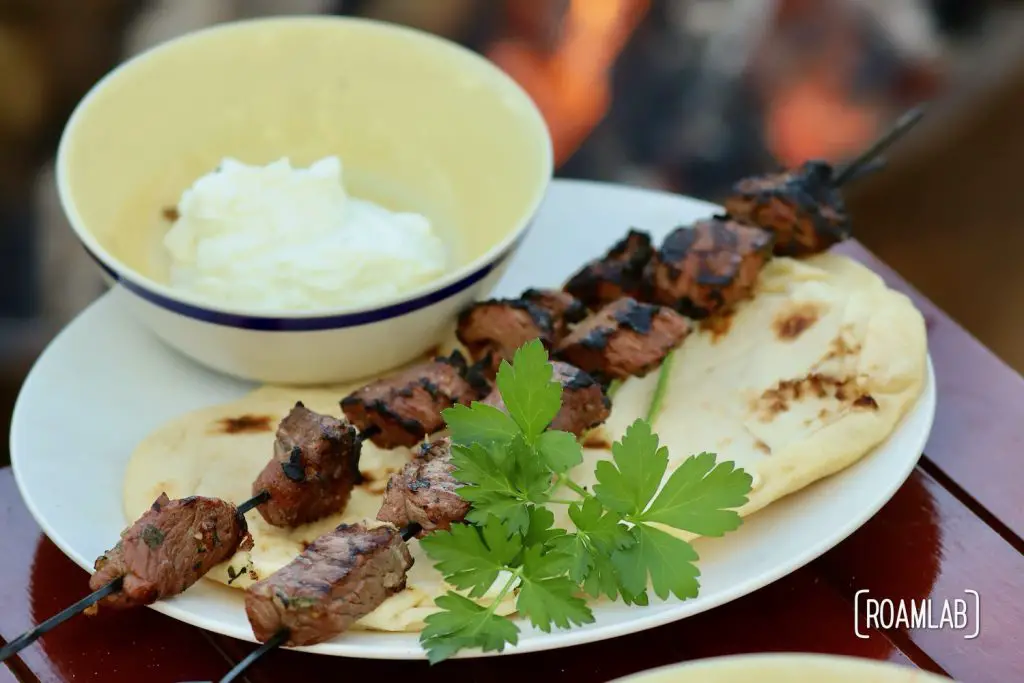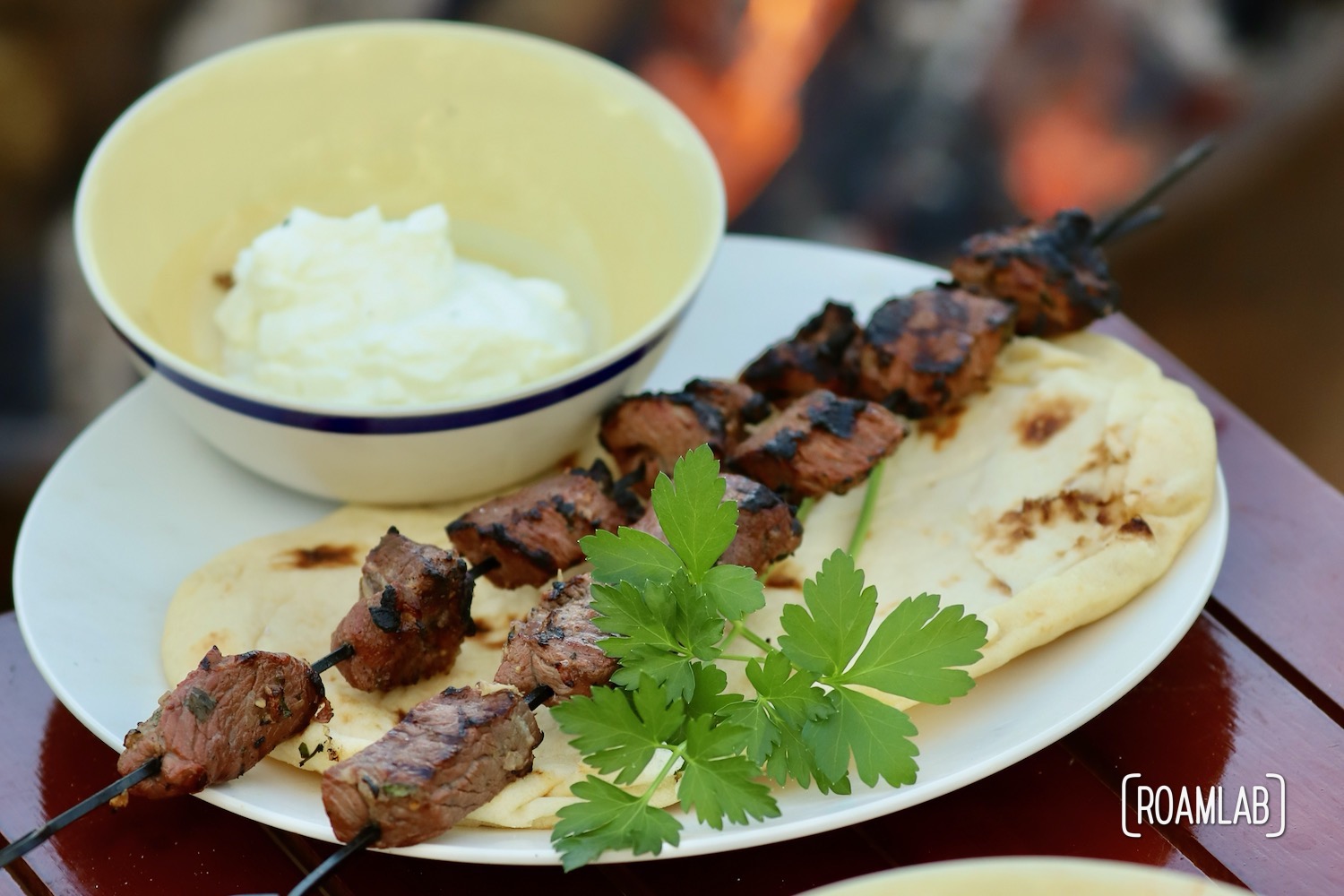 Bring some Mediterranean flair to the campground with this simple lamb kabob recipe. Not only is this recipe easy to cook, but it can be prepared in advance in the comfort of your kitchen and then cooked over the campfire.
See full recipe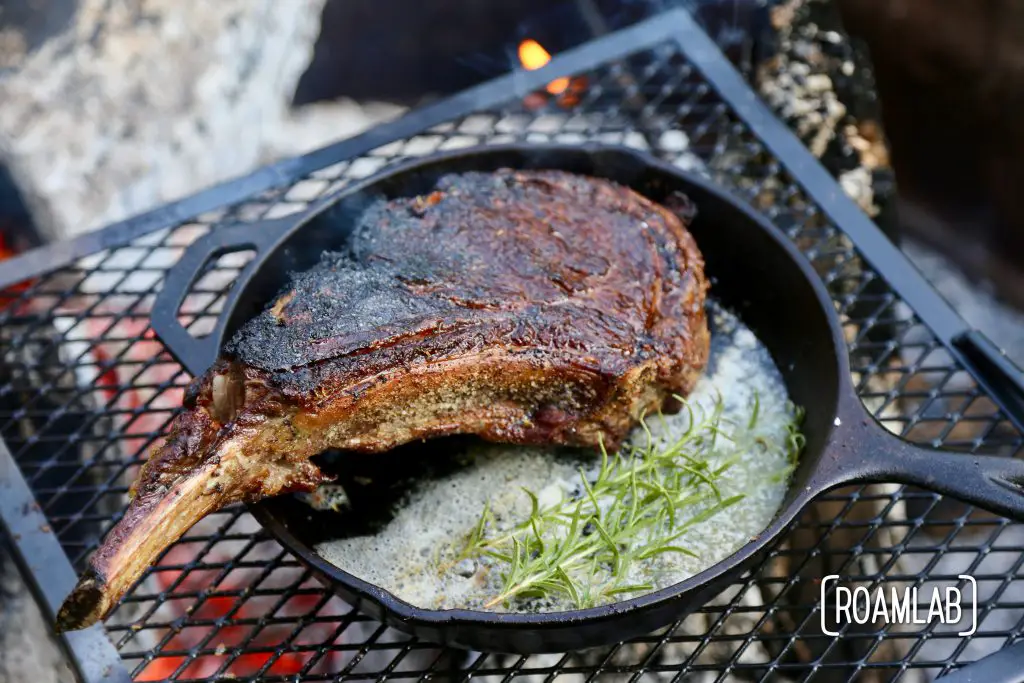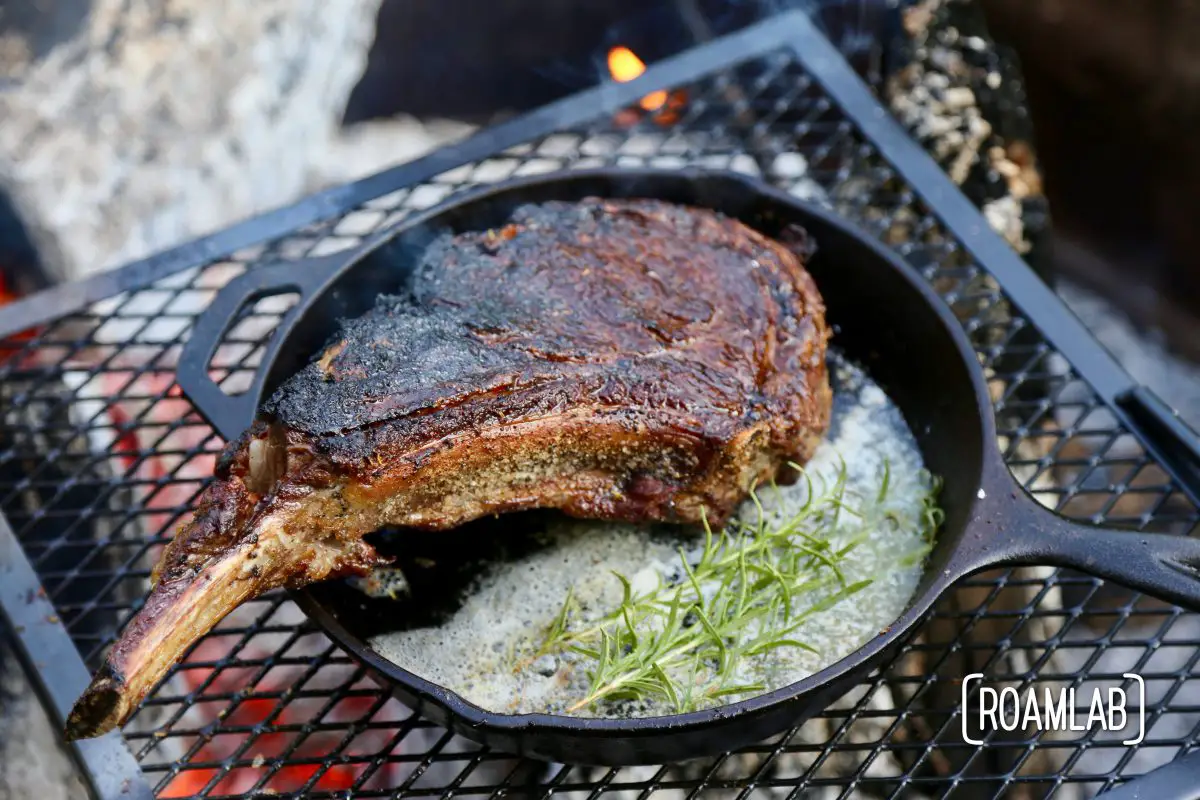 Don't let this big hunk of meat intimidate you! This recipe is more straightforward than you might think. All you need is a heavy hand with spices and a reliable meat thermometer.
See full recipe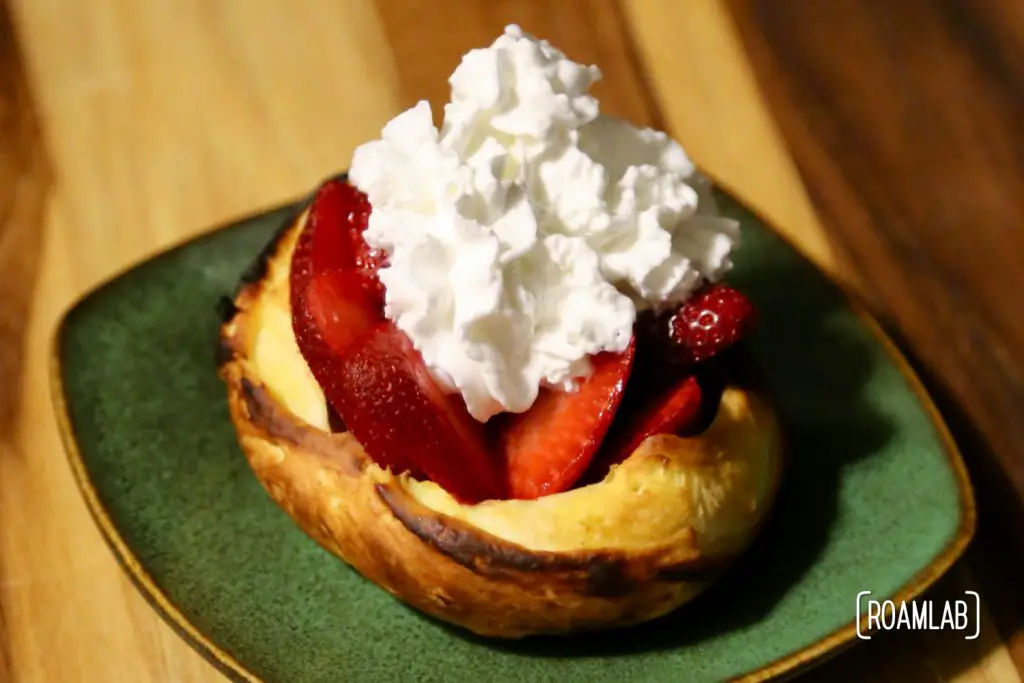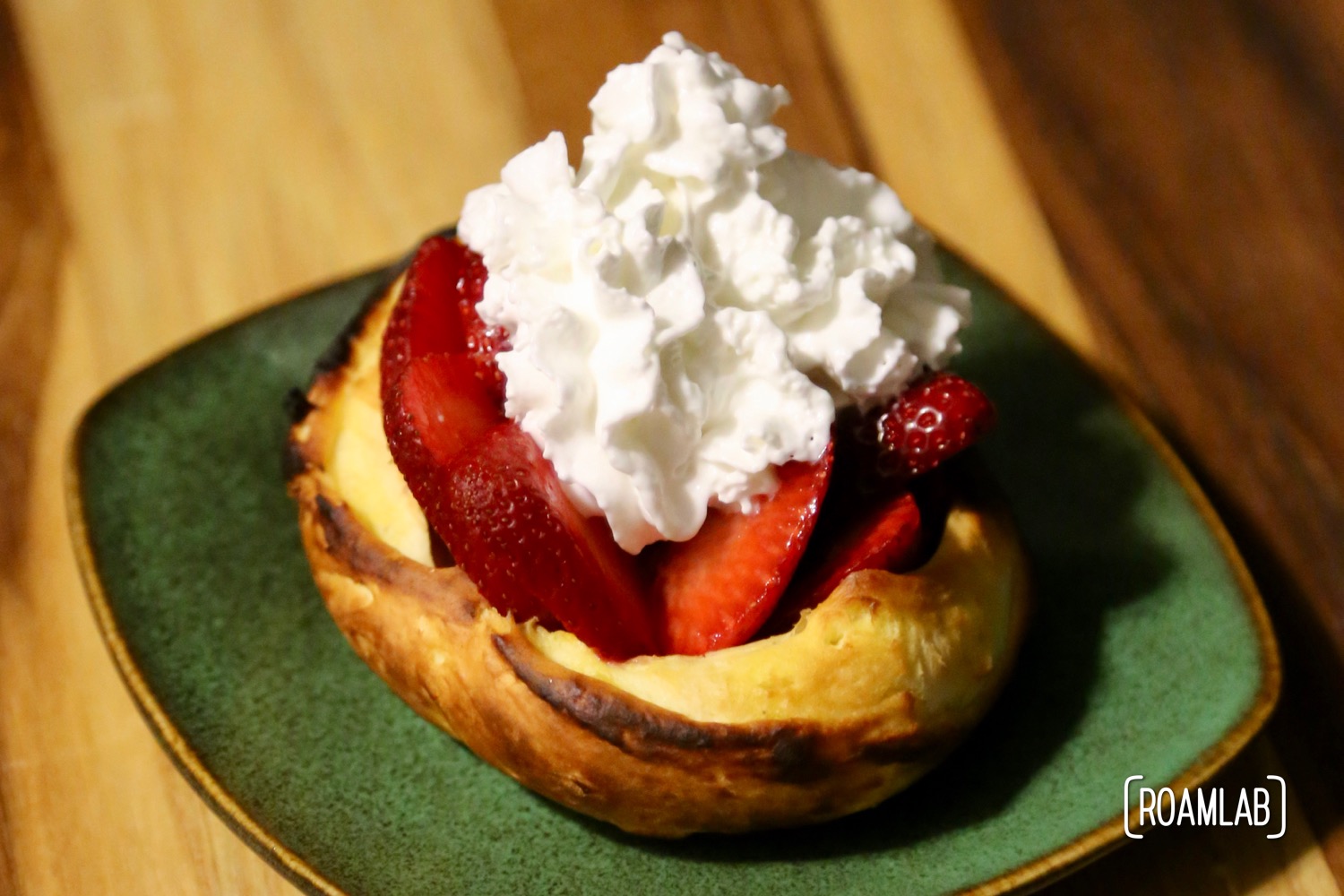 Smores was just training for your next step in desert campfire cooking: our tin can strawberry shortcake. Add some whipped cream for some fine pastry al fresco.
See full recipe
Always Something Fresh Cooking
These are my top ten, but I'm always adding new recipes. You can find what's latest from the Roam Lab Kitchen with our recipes below. Do you have your favorite recipe? Let us know in the comments!
More Recipes