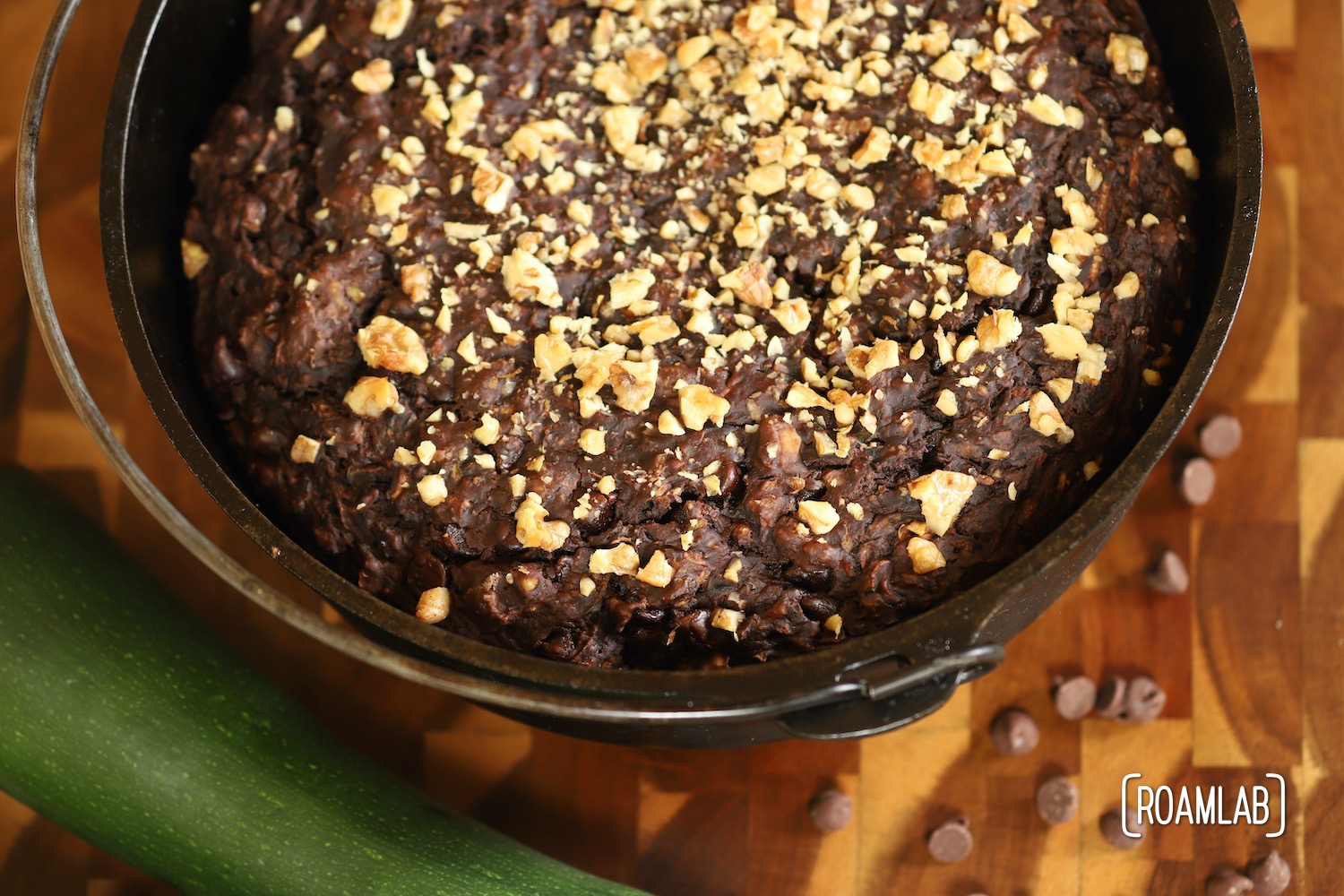 This spring, we took advantage of our stationary situation to plant a garden of summer vegetables. Along with tomatoes, green beans, and cantaloupe, we planted a long row of zucchini. We LOVE zucchini. We grill it, fry it, and bake it. But when I lose track of one zucchini, and it transforms from a delicate banana-sized meal to a monster the size of my forearm, it's time to pull out my grater. There's a lot we can do with shredded zucchini, such as my Lemon Poppyseed Squash Bread. But when it comes to a sweet dessert, it's time to make some zucchini brownies.
These ooey-gooey brownies are not only delicious but border on "healthy." The zucchini does double duty: cutting the amount of flour needed for a typical batch of brownies and completely replacing any need for eggs. Technically, it's vegan. But what matters most to us is that it's just plain good.
Zucchini Brownies Recipes
16 Servings
Ingredients
¼ cup unsweetened cocoa
1 cup granulated sugar
½ cup canola oil or vegetable oil
2 teaspoons vanilla extract
1 teaspoon salt
1 teaspoons baking soda
 2 cups all-purpose flour
 2 cups shredded zucchini don't squeeze out the moisture
⅔ cups semi-sweet chocolate chips divided
¾ cup walnuts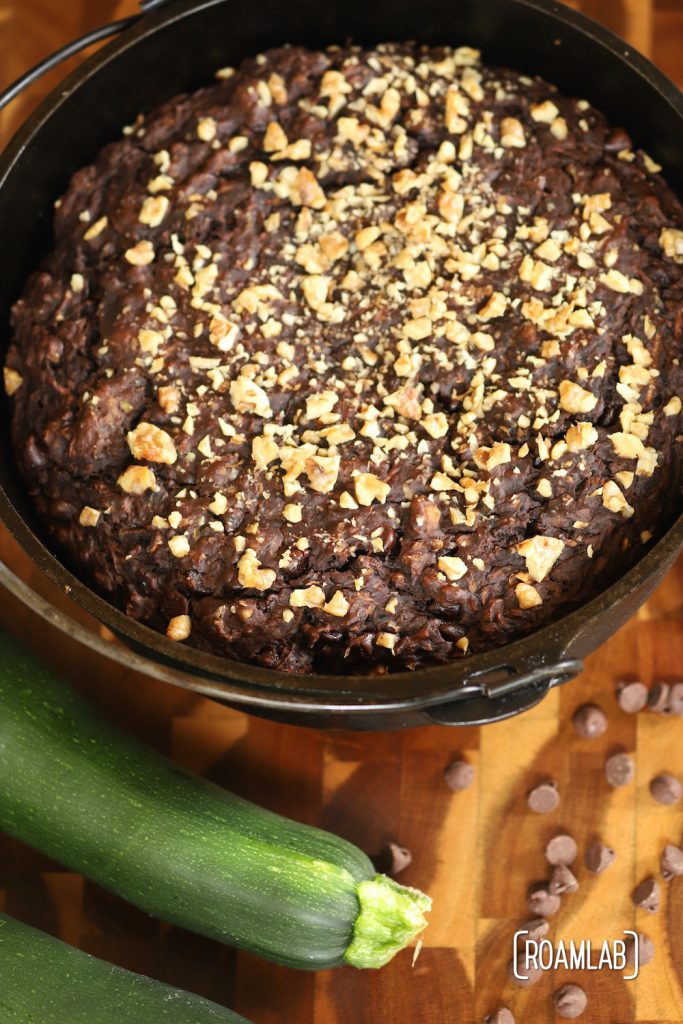 A note on grating the zucchini: unlike many recipes that might call on your to drain or sponge off excess moisture from the shredded zucchini, that moisture is core to this recipe. So be sure to include any extra zucchini juice when mixing in the zucchini
Directions
Preheat the oven to 350 degrees.
Blend cocoa, sugar, oil, vanilla, salt, and baking soda.
Mix in flour, one-half cup at a time. At this point, the mixture will be very dry and crumbly. No need to panic! The zucchini will solve this.
Roughly mix in zucchini. Keep mixing until the batter is moist like a conventional browny. This usually means some aggressive mixing to force the moisture out of the zucchini and into the brownie mix.
Fold in chocolate chips and ½ cup walnuts.
Grease an 8×8″ inch pan.
Pour and spread the brownie mixture in the pan.
Sprinkle the remaining ¼ cup of walnuts on top of the brownies.
Bake brownies for 30 minutes. Make sure the brownies are fully cooked by inserting a toothpick and seeing if it comes out clean.
Allow the brownies to cool and then enjoy them with friends.
Zucchini Brownies Pairings
There you go! I love these brownies the old school way: with a glass of milk. Though, Chris likes a most adult pairing: a rich red wine. However you like your brownies, these will be a success for all ages. Feel free to blend in your own favorite toppings to make your own brownie.