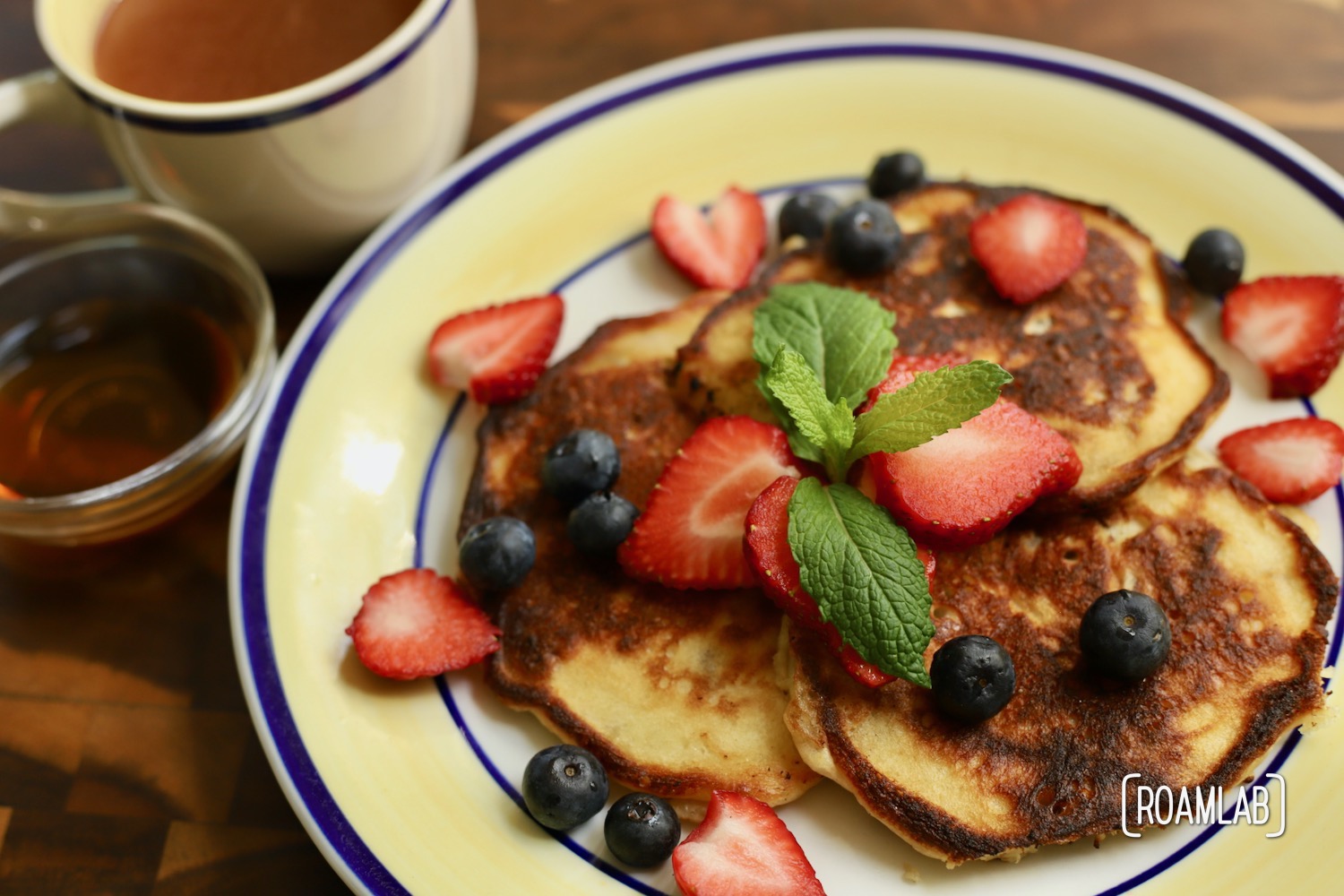 I don't usually use the word "creamy" to describe pancakes but these pecan yogurt pancakes melt in your mouth. Yogurt gives the pancakes a rich texture, closer to a bread pudding than common flapjacks. Pecans provide an occasional crunch and savory touch to this otherwise decadent dish. Bananas are additionally soft and sweet. This has become one of our regular breakfast recipes when we are looking for something special. Treat yourself with these sweet pecan yogurt pancakes.
Pecan Yogurt Pancakes Recipe
Servings 3-4
Ingredients
½ cup plain greek yogurt
½ cup pecans, chopped
1 banana, mashed
1 cup flour
½ cup milk
1 egg
1½ tablespoons sugar
1 teaspoon baking powder
½ teaspoon vanilla extract
1 tablespoon canola oil
1 teaspoon butter
(optional) fresh fruit
Equipment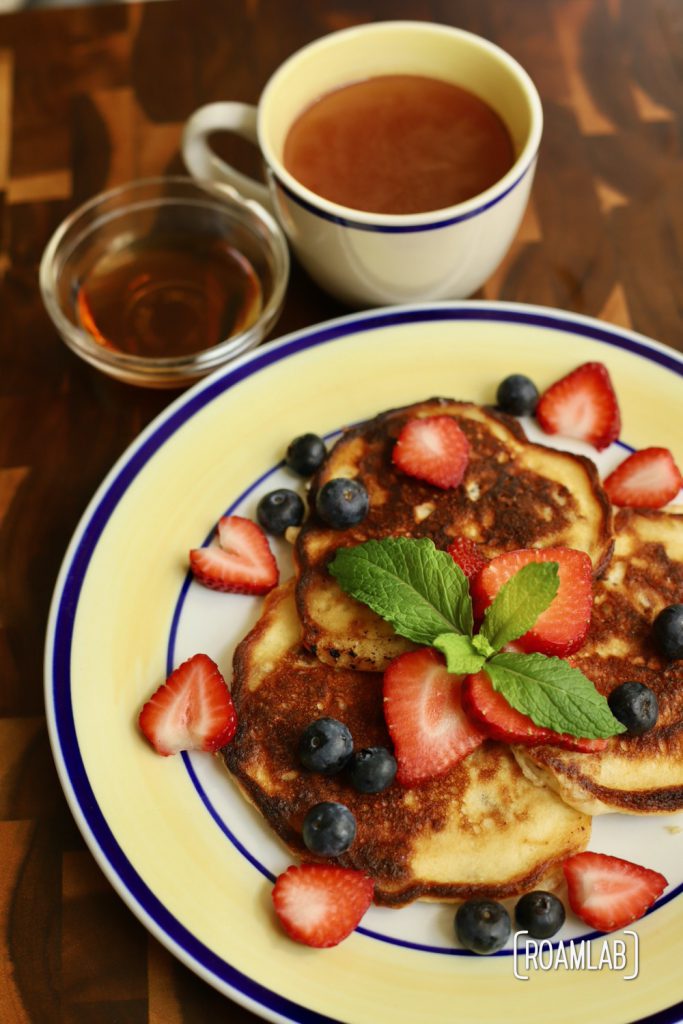 Directions
Pancakes are a comfortingly simple recipe. Make the batter, fry the batter, eat the batter. For me, the key detail is to make sure to heat up oil and butter in the skillet before adding the batter. The result is rich and crispy pancakes every time. Depending on how many pancakes you cook, you may need to occasionally add more oil and butter. Just keep an eye on the batter as it fries in the pan and you will come out with perfect pancakes every time.
Mix milk, yogurt, banana, milk, egg, sugar, baking powder, and vanilla.
Mix in flour and pecans.
Over medium heat, heat a skillet with canola oil and butter.
Use a ladle to pancake batter into the hot skillet
When bubbles begin forming on pancakes, flip them over
Serve with syrup and fresh fruit
(optional) garnish with mint
Pairing
We generally keep things simple with just pancakes and fresh fruit. Of course, we can add a little protein with a side of bacon or sausage. Better yet, turn breakfast into a boozy brunch with mimosas.