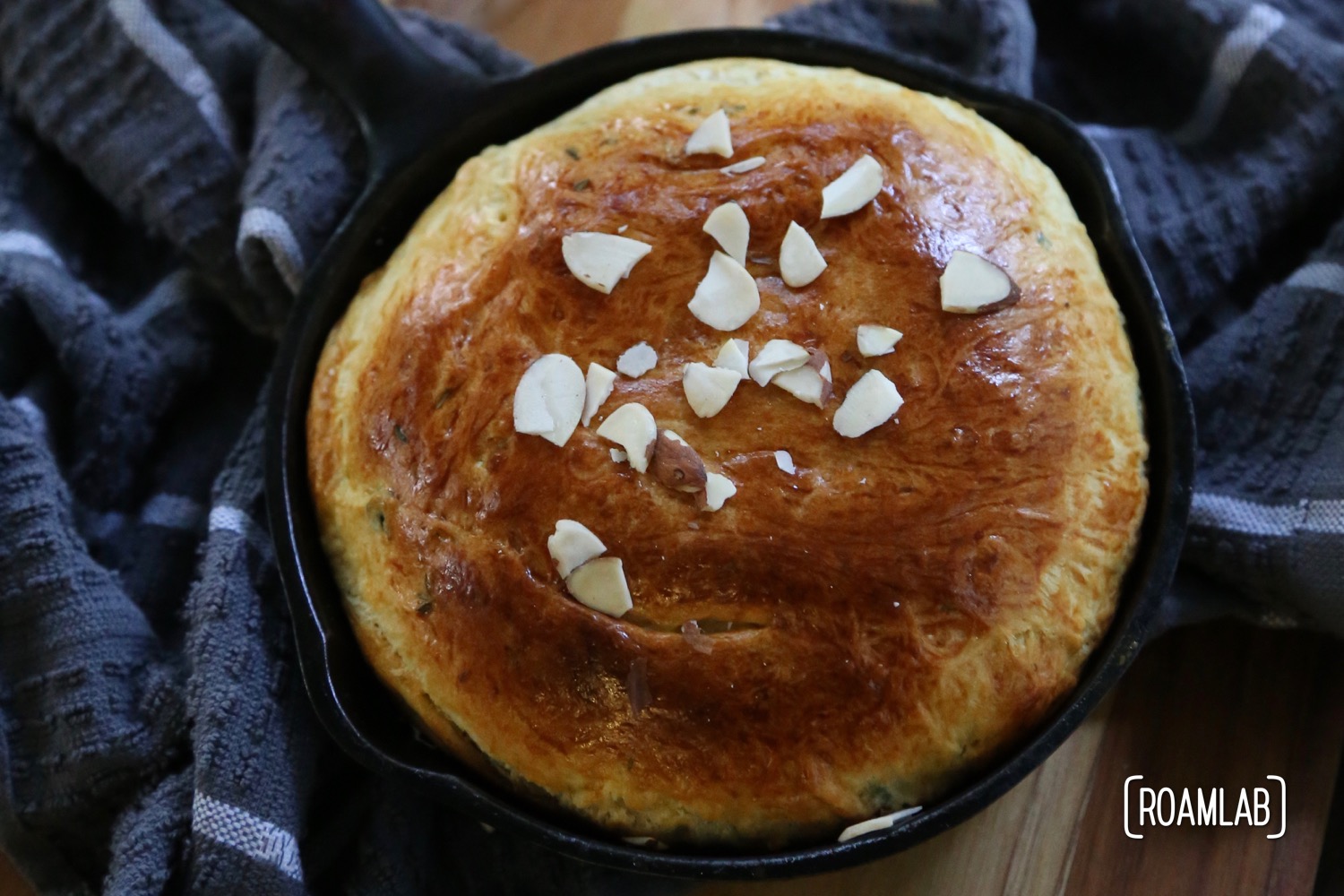 Cast Iron Skillet Almond Apricot Baked Brie
When we entertain, I like to put on a show. This cast iron skillet almond apricot baked brie is a surprisingly simple and impressively flavorful appetizer to impress your friends with. The tangy sweetness of apricot paired with the savoy goodness of thyme and almonds elevates an already delightfully rich brie to the next level. Best of all, this is simple to throw together! I just use crescents dough for the pastry. So, gather your ingredients, heat up the coals, and warm up your cast iron dutch oven for some some cast iron skillet almond apricot baked brie.
Cast Iron Skillet Almond Apricot Baked Brie Recipe
Serves 4-6
Ingredients
Small wheel of brie (size of your skillet)
2 table spoons apricot preserves
3 tablespoons sliced almonds
Puff pastry (small roll of crescents dough)
1 teaspoon chopped thyme
1 egg
water
Equipment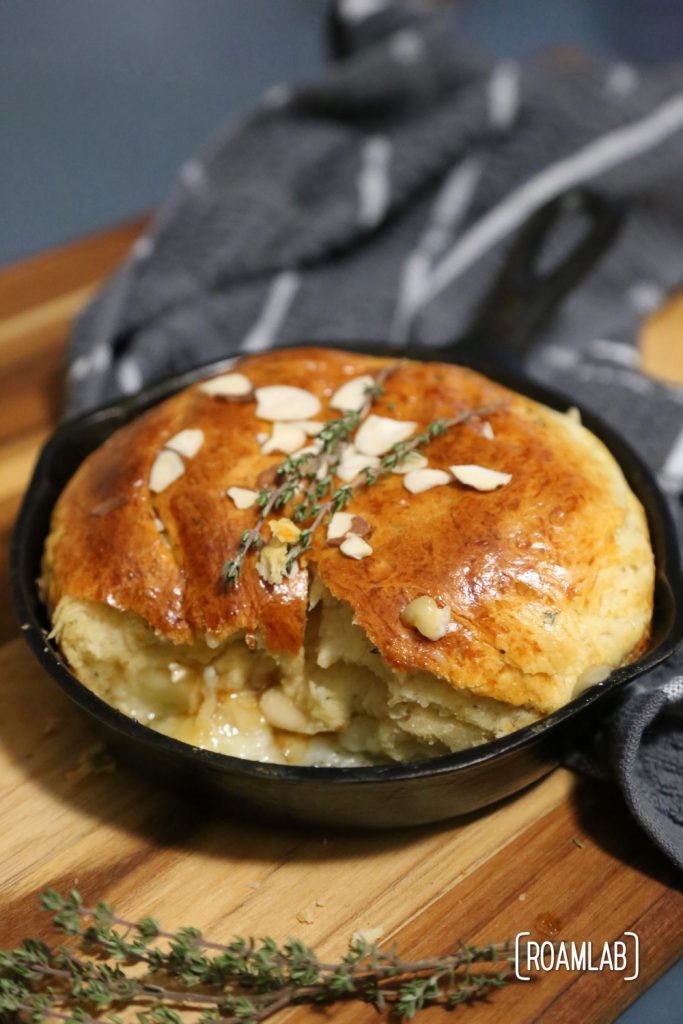 Directions
What differentiates this recipe from many of my others is the heat source. Brie doesn't need a lot of heat to melt but pastry needs a fair bit of heat to bake and brown. As the dough is on the top of the brie, it is important that a lot of heat is above the pastry. For those with an oven, this is easily handled by preheating your oven to 400° F. For campfire bakers, this means having a skillet that fits in your dutch oven and stacking hot coals on the lid to achieve the same even heat.
Trim brie wrapper away from the cheese. Precision isn't critical and its better to leave some wrapper than discard perfectly good cheese.
Place brie in skillet.
Liberally spread apricot preserves on top of brie.
Sprinkle a couple table spoons of almonds. (set aside the rest for later)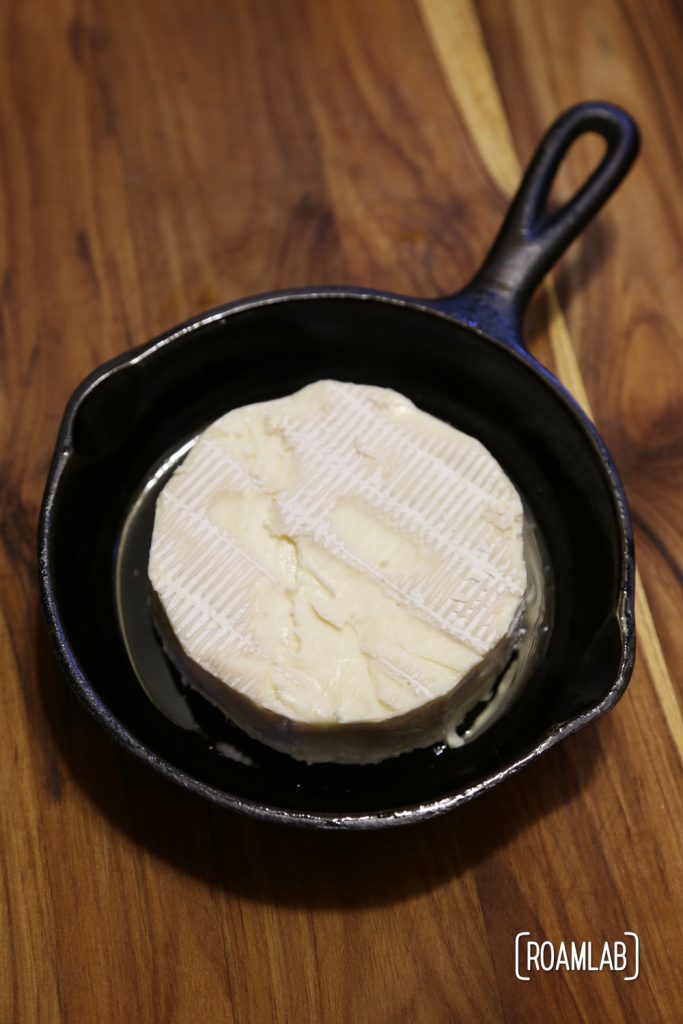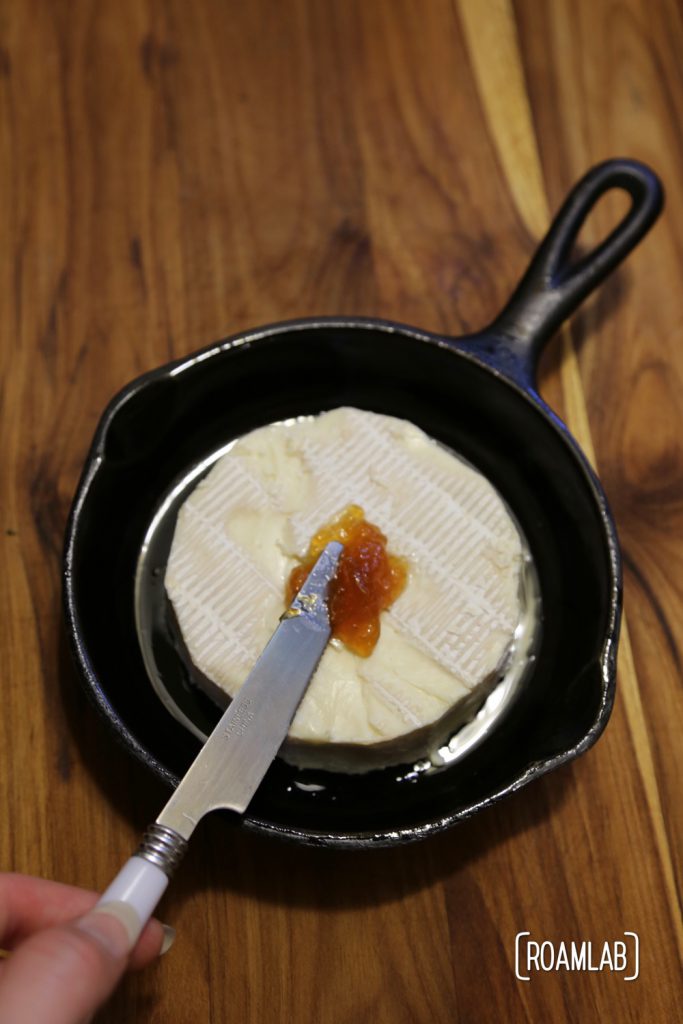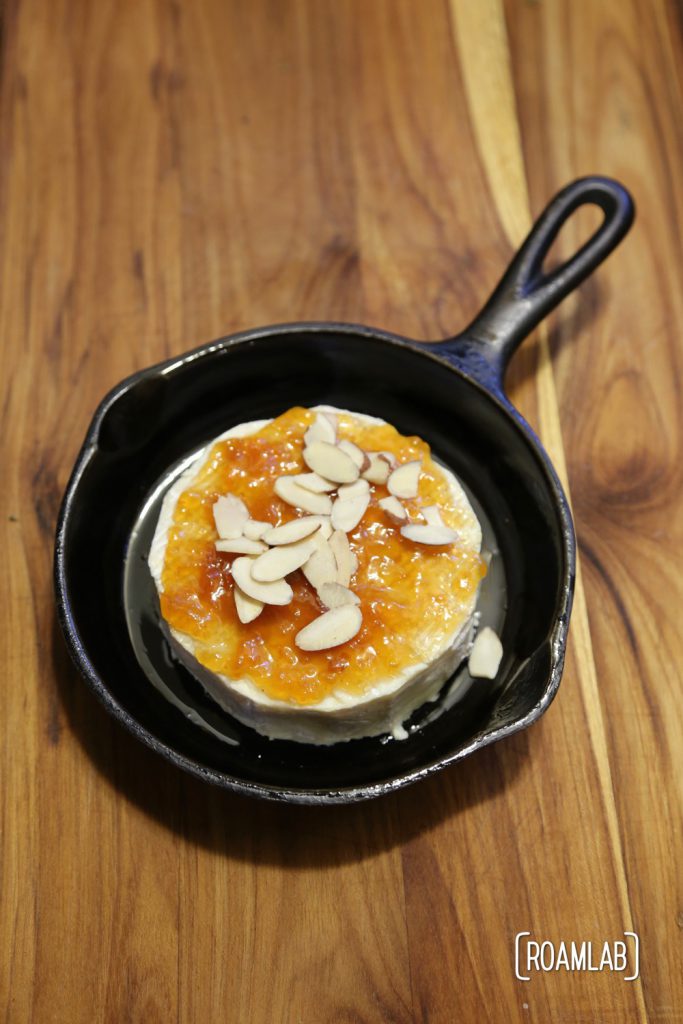 Preparing The Pastry
The pastry is easy to prepare but don't try to shortcut the process by only sprinkling thyme on the pastry. Folding and rolling the pastry leads to an incredibly satisfying distribution of thyme.
Roll out pastry. Sprinkle thyme over the pastry. Fold and roll out pastry several times to spread the thyme throughout the pastry. Roll out into a thin layer and cut a circle an inch wider than the pan. (A 6-inch pan should have an 8-inch circle)
Place pastry circle over the brie and press it around the edges of the pan to seal.
Crack egg into a bowl and whisk it into an even mix. Brush over pastry.
Place skillet in oven and cover. Bake for 15 minutes. Sprinkle remaining almond slices over the pastry and then bake another 3 to 5 minutes or until golden brown.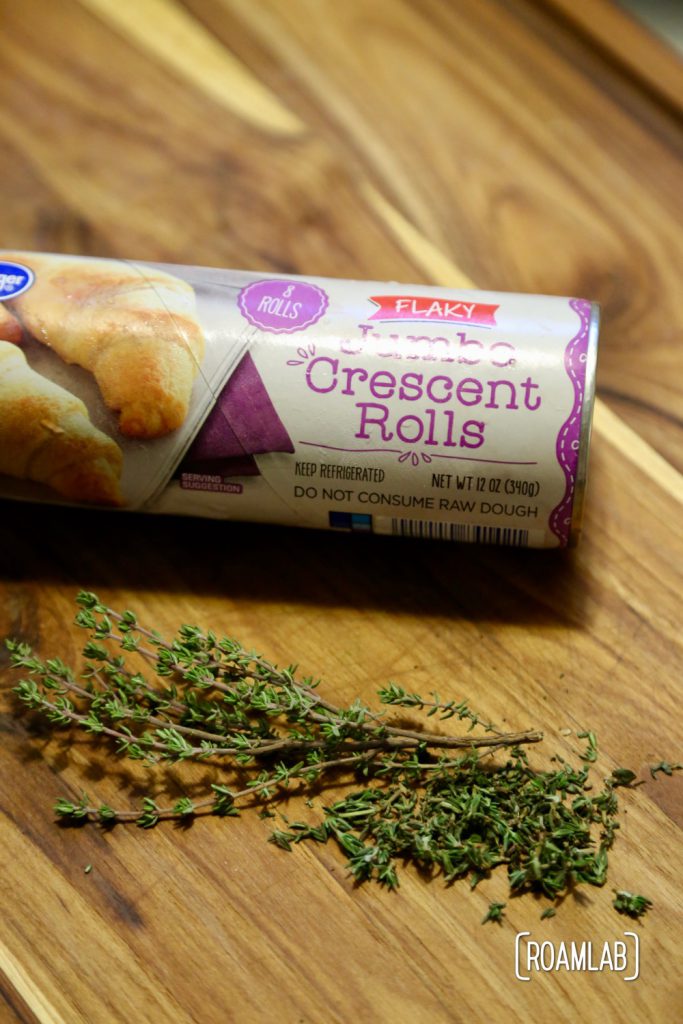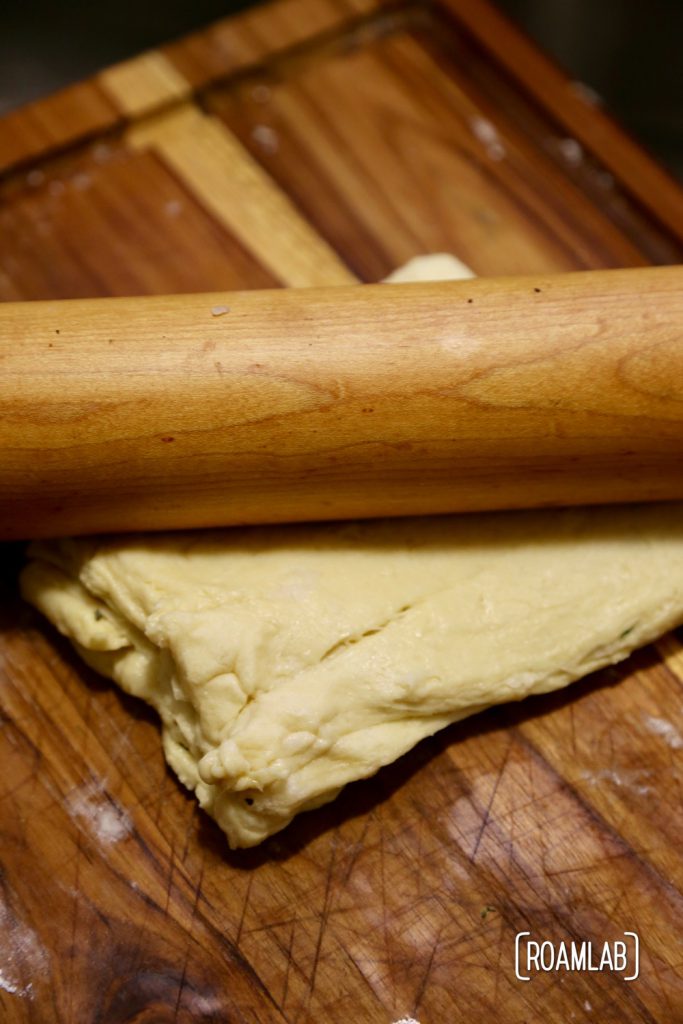 Pairing
This baked brie pretty much has it all. While it is possible to use the top crust to scoop out the brie, it is easier to include a side of thinly sliced baguette or crackers. Add a rich glass of red wine, some fruit and nuts, and enjoy a fantastic pairing.