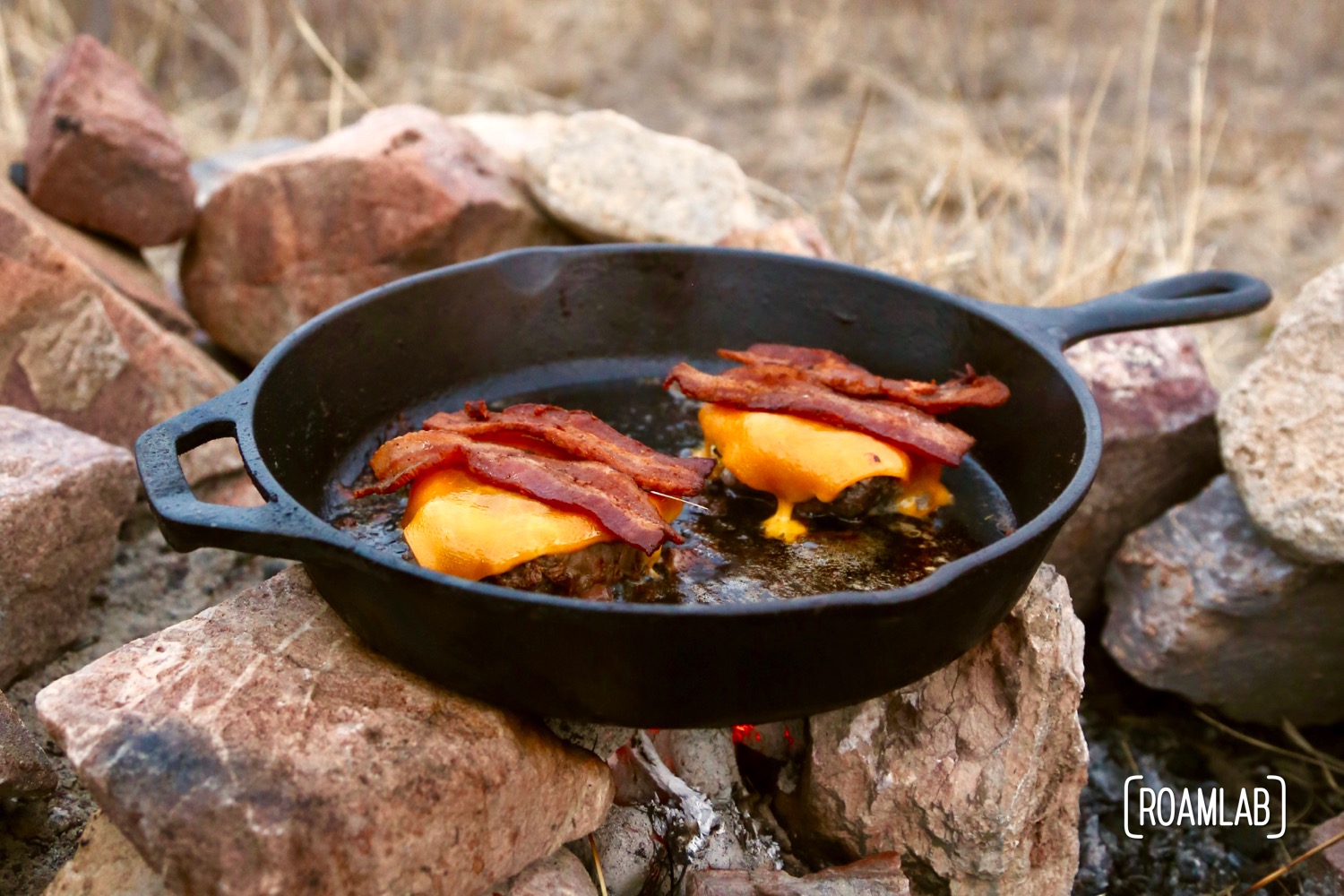 Cast Iron Skillet Bacon Cheeseburger
Campfire Cooking
When out experiencing your own slice of Americana on a road trip, it's only appropriate to enjoy a burger. While I fully endorse a stop at some classic diner along Route 66, we like to make our own. In fact, Chris prefers my recipe to most roadside offerings. Want to know the super secret ingredient? It's bacon. In so many ways, it's bacon. Make the whole campground hungry for this cast iron skillet bacon cheeseburger campfire cooking lunch recipe with hand made beef patties on a brioche bun.
Cast Iron Skillet Bacon Cheeseburger Recipe
Servings 2
Ingredients
1/2 lb ground beef
2 brioche hamburger rolls
2 slices cheddar cheese
2 slices bacon
1 Avocado, sliced
Equipment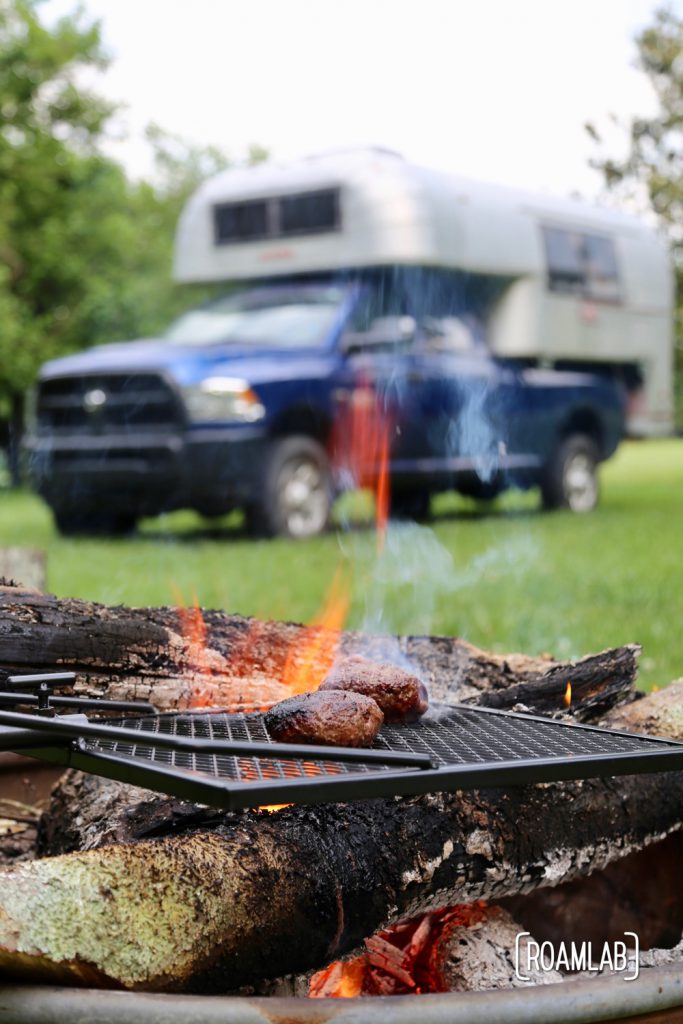 Directions
There are tons of ways you can make a hamburger. I've used grills, griddles, and most everything in between. But I keep coming by to my skillet. It gives me just enough space for two patties, that even heat for a strong sear, and allows me to collect my favorite secret ingredient: bacon grease. So feel free to cook your burgers however you want but know that this recipe is meant for a cast iron skillet.
Preparing Hamburger Patties
Here's the key thing: I have yet to find a pre-made hamburger patty that I like. There's just too much filler in most store made offerings. As much as I hate handling raw meat (and I hate handling raw meat) I make my own hamburger patties. No fancy fillers. No special ingredients. Just the beef. Be sure that the patty you make is slightly larger than the bun's circumference. The patty will plump up when cooking. Feel free to make these in advance but be sure to store chilled.
Split ground beef into two equal pieces.
Roll each piece into a ball.
Use the heel of your hand to flatten the ball into a patty by rotating and pressing the ground meat.
Cover patties and set aside.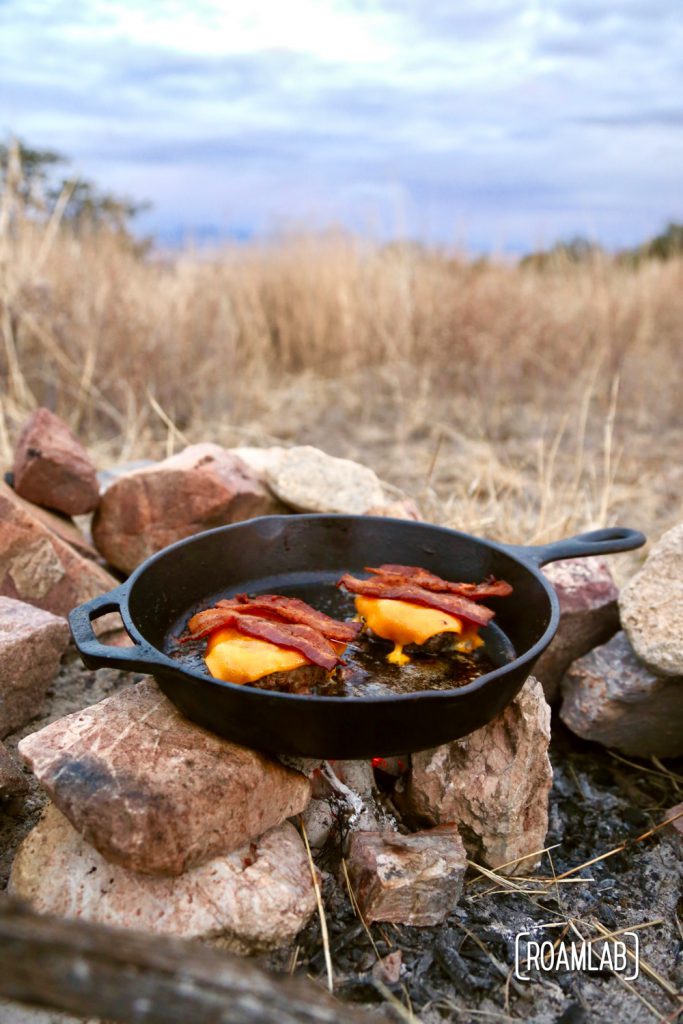 Making The Cheeseburgers
Let me be frank: from beginning to the end, the key to this burger is bacon grease. You fry the burger in bacon grease. You fry the buns in bacon grease. And when the eyes of you dining companions bug out in amazement and ask what is it that you did so differently, you can look quizzically upwards, thoughtfully scratch you chin, and suggest "well, I made my own patties?" Nobody needs to know about the bacon grease. This is our little secret.
Cut each bacon strip in half so you have four short bacon strips.
Place strips in your skillet and position over medium heat to fry.
When each strip is done to your preference (I like extra crispy) remove bacon strips and pat down with paper towel.
LEAVE BACON GREASE IN SKILLET!
Make sure the skillet and bacon grease is sizzling hot before carefully setting the patties into the skillet with your spatula. (You don't want to splash any hot grease!)
Flip once the bottom of the patty has a nice sear.
Use your spatula to smash down the patties to keep them as flat as possible without breaking apart.
Set a cheddar slice on top of each patty.
When the patty is cooked through and the cheese is melted, remove burger from skillet.
Set aside on a piece of paper towel.
LEAVE BACON GREASE IN SKILLET!
Cut buns in half and set inner side down on skillet
Once buns are a light golden brown, remove from skillet and pat with a paper towel.
Place burger in bun topped with bacon and avocado.
Serve immediately.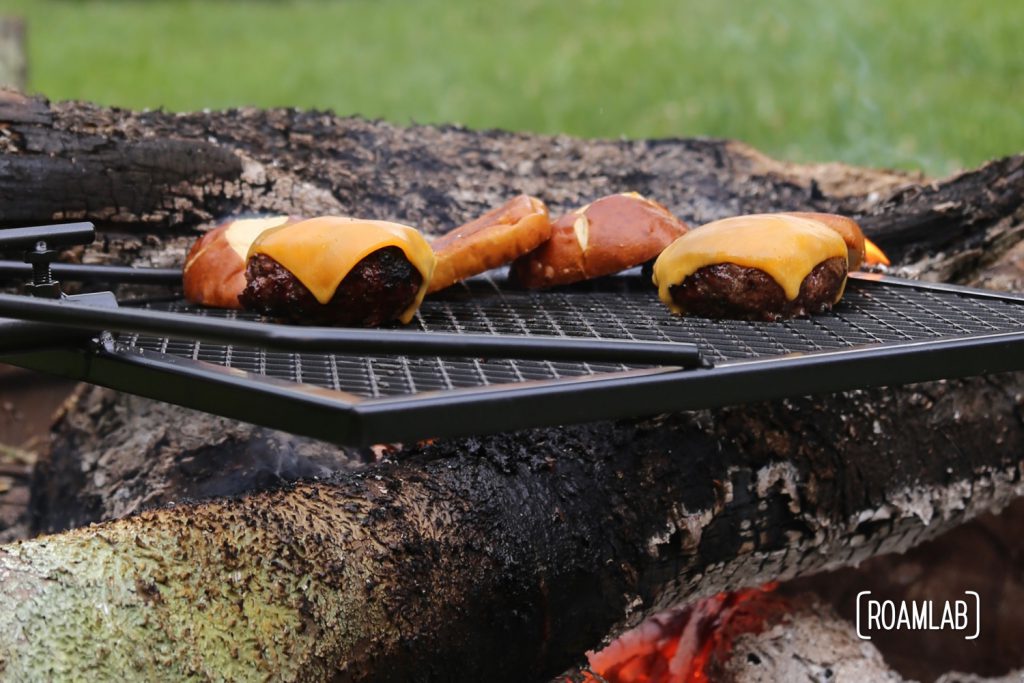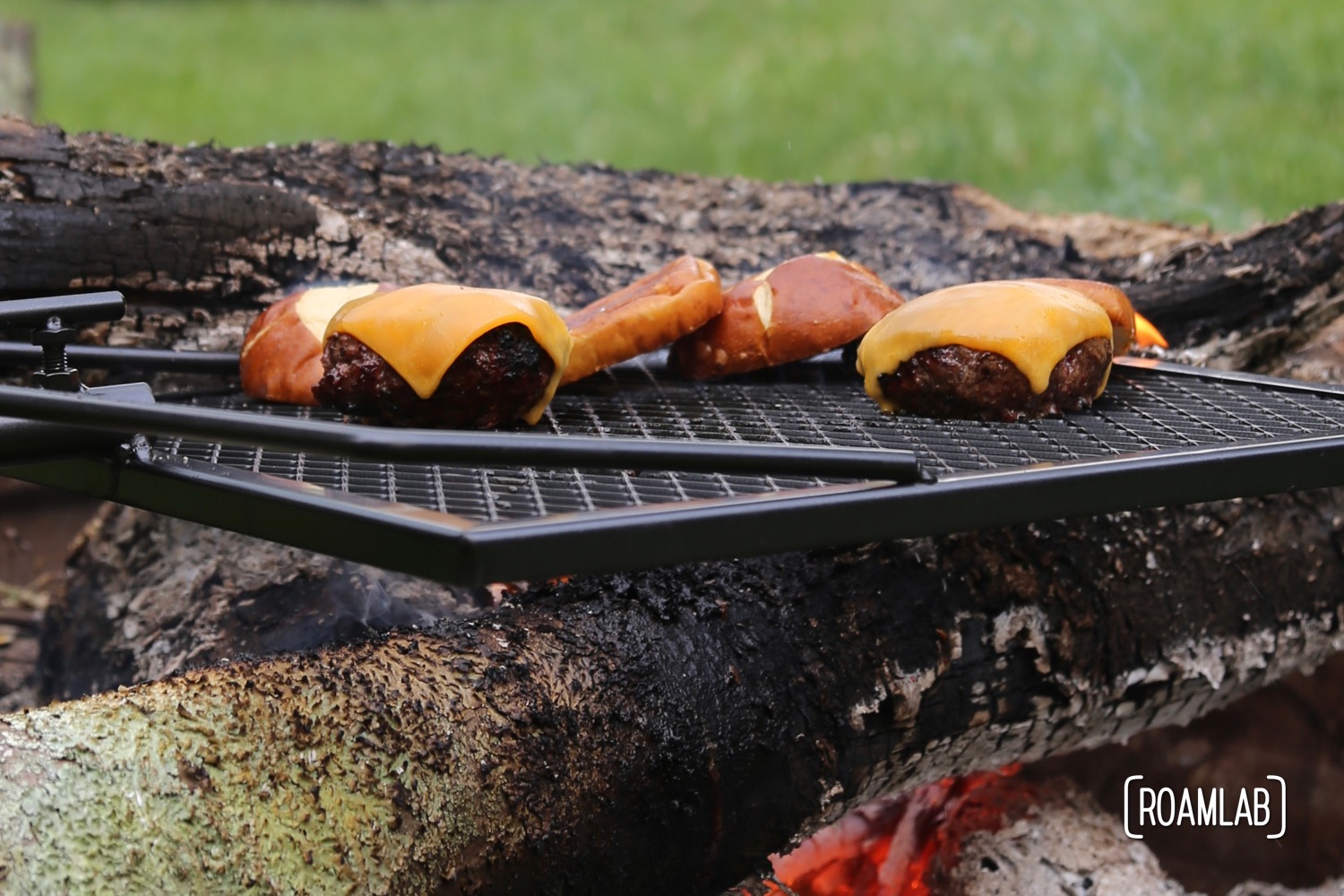 Pairings
These cheeseburgers are fantastic and can stand on their own. I will occasionally buy a bag of precut french fries from the market's freezer section and throw them in the skillet after our burgers are done. They cook up fast so there isn't much of a wait between burgers and fries. Otherwise, a side of potato chips is a crispy and simple addition. Enjoy!