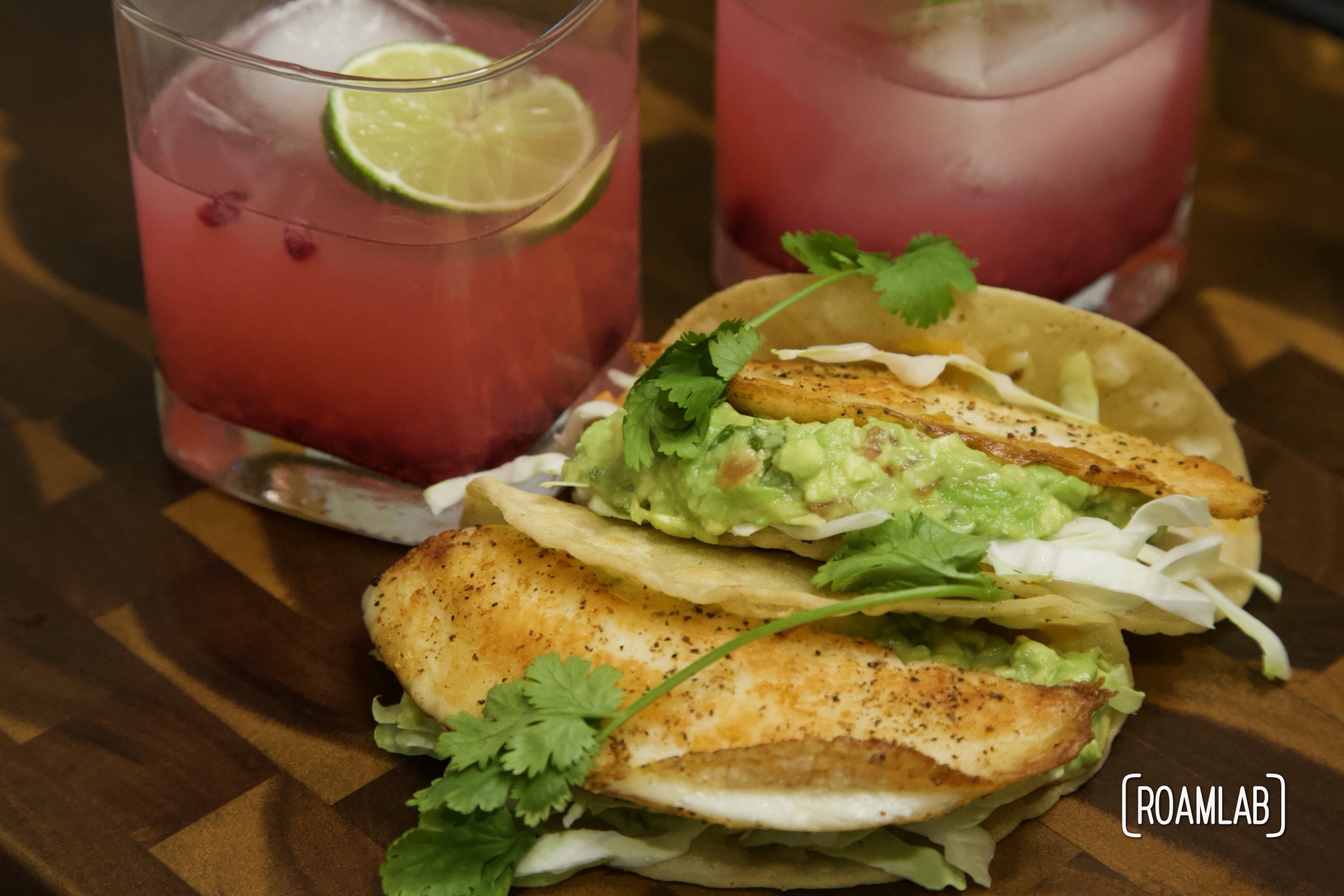 Fish Taco
Campfire Cooking
This fish taco recipe is one of our staples. It is a Mexican seafood delight of pan-fried tilapia fillets, chipotle aioli, and guacamole wrapped in fresh tortillas. At least once a week, I'll find a ripe avocado, pull a couple tilapia fillets out to thaw, and shred some cheese. After months of regular taco Tuesday's, I have this recipe down pat. I have a feeling you will too, after a few tries.
These fish tacos are so good I don't think you'll stop at one time serving this. Pretty soon you'll have your own preferred amounts of ingredients. What makes this recipe so simple is how easy it is to eyeball the amounts. Is that enough pepper? Is that enough cabbage? Is that enough guacamole? Can you have enough guacamole? You tell me. Because if guacamole and chipotle aioli isn't oozing out of my taco such that I must wrap it in wax paper or eat over a plate, isn't enough for me. But I know that is overkill for others.
So, heat up your skillet, mix up some guacamole (maybe a margarita?) and enjoy!
Fish Taco Recipe
Serves 1
Ingredients
1 tilapia fillets
1 raw tortillas
¼ cup shredded Mexican blend cheese
2 tablespoons guacamole
1 tablespoon chipotle aioli
⅓ cup shredded cabbage
salt and pepper to taste
1 tablespoon olive oil
(optional) lime wedge
Equipment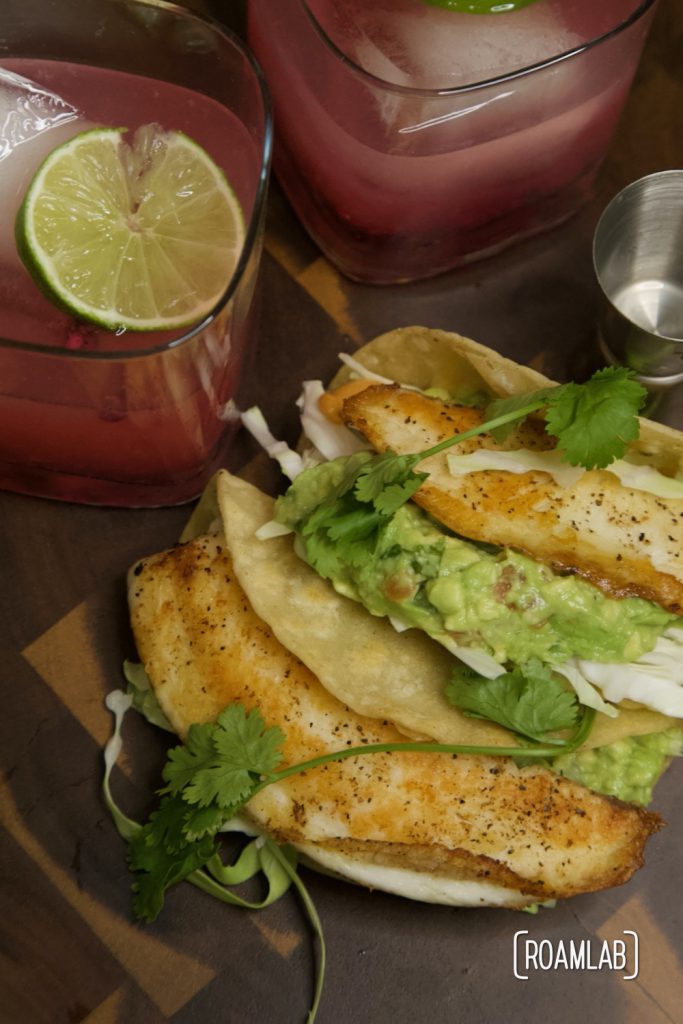 Directions
While I give measurements for ingredients, like many recipes, this is an easy scenario that comes down to personal taste. I like a lot of cabbage and guacamole. Others may not. I don't use measuring cups or spoons when preparing this recipe. It's pretty easy to eyeball each of these ingredients and judge for yourself how much (or little) you want. So feel free to experiment. This is how I like it. Find how you like it.
Prepare Fish
I like my tilapia crispy on the outside and juicy on the inside. This means cooking at a high heat. Tilapia fillets are so thin that it doesn't take much to cook one through. Instead, the challenge is to cook the fillet at high enough of a temperature to achieve a nice sear without over cooking the fish.
Heat iron skillet with olive oil over high heat.
Salt and pepper tilapia fillet to taste
Place tilapia on skillet, salt and peppered side down.
Salt and pepper the exposed side of the fillet
Flip fillet when first side is golden brown.
Once second side is golden brown, remove from heat and rest on paper towel.
Fry Tortilla
This part certainly isn't necessary. You can buy precooked tortillas. But ever since I first tried frying my own tortilla, I've become a convert. You don't need a specialty market. Uncooked tortillas can be found in the refrigerated section of most large markets. The only challenge is that most skillets aren't large enough to cook more than one tortilla at a time. This means you can only complete one taco at a time. In which case, I go ahead and cook both tilapia fillets at the same time but then set them aside while I cook each individual tortilla and assemble the individual tacos. If you are concerned about one taco cooling off while the other cooks or if you are preparing a meal for a group, it's a lot simpler to just use precooked tortillas. So, feel free to do whatever works best for you.
Cool skillet down to medium / low heat with 1 teaspoon of oil
Place uncooked tortilla in skillet gently spin the tortilla to evenly coat with oil until dough starts to puff with little bubbles
Flip tortilla in skillet and start adding the taco filling
Assemble Taco
This step is simple but you want to be speedy. I like to have the cheese spread on the tortilla while it cooks so the cheese can melt. If you are speedy, you can add all the other ingredients as well without burning the tortilla. It certainly makes the cooking process much faster.
Spread cheese evenly across tortilla
Scatter cabbage on one half of the tortilla
Spread chipotle aioli and guacamole over cabbage
Place tilapia over cabbage
Fold tortilla over tilapia and move taco to plate
Serve immediately
Pairings
Personally, we find that one fish taco is enough for us. No need for other dishes to round out the meal. We often grab a beer, glass of white wine, or margarita and each enjoy a fish taco. At most, we might make some extra guacamole to eat with chips while I cook the tacos. That said, if you want more. You can easily include a side of beans and rice or something a little more refreshing such as elote. However you choose to serve your fish tacos, I guarantee you'll enjoy them!