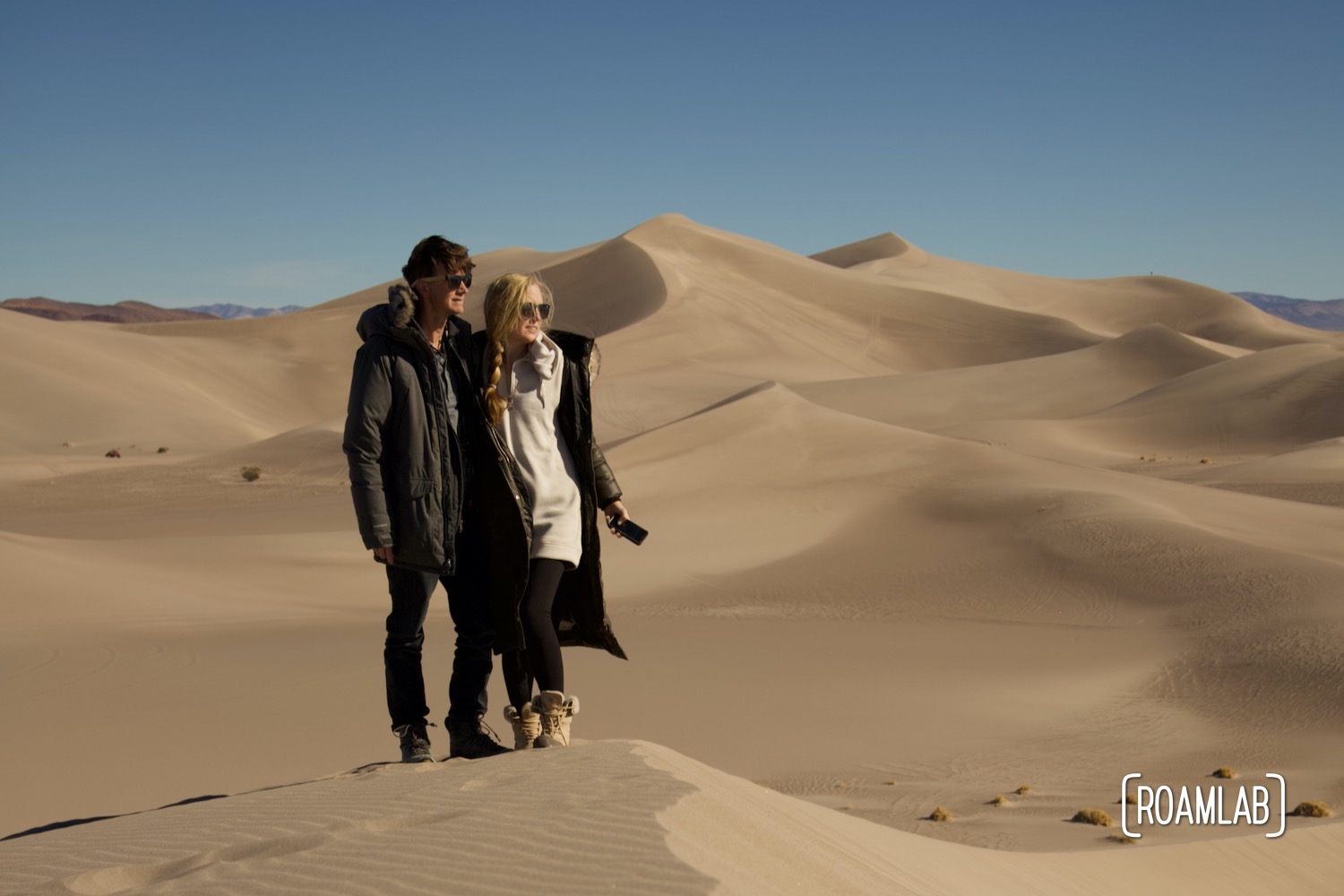 Sand dunes are strange and magical places. They seem like rare occurrences exclusive to distant lands such as the Sahara. But there are many sand dunes found across America. While more notable dunes such as those found in Great Sand Dunes National Park, White Sands National Park, and the Mesquite Flat Sand Dunes in Death Valley National Park can get crowded, there are lesser-known gems that we can enjoy in relative seclusion. Big Dune Recreational Area can get crowded by Las Vegas weekend warriors, but mid-week, it's a place of relative seclusion.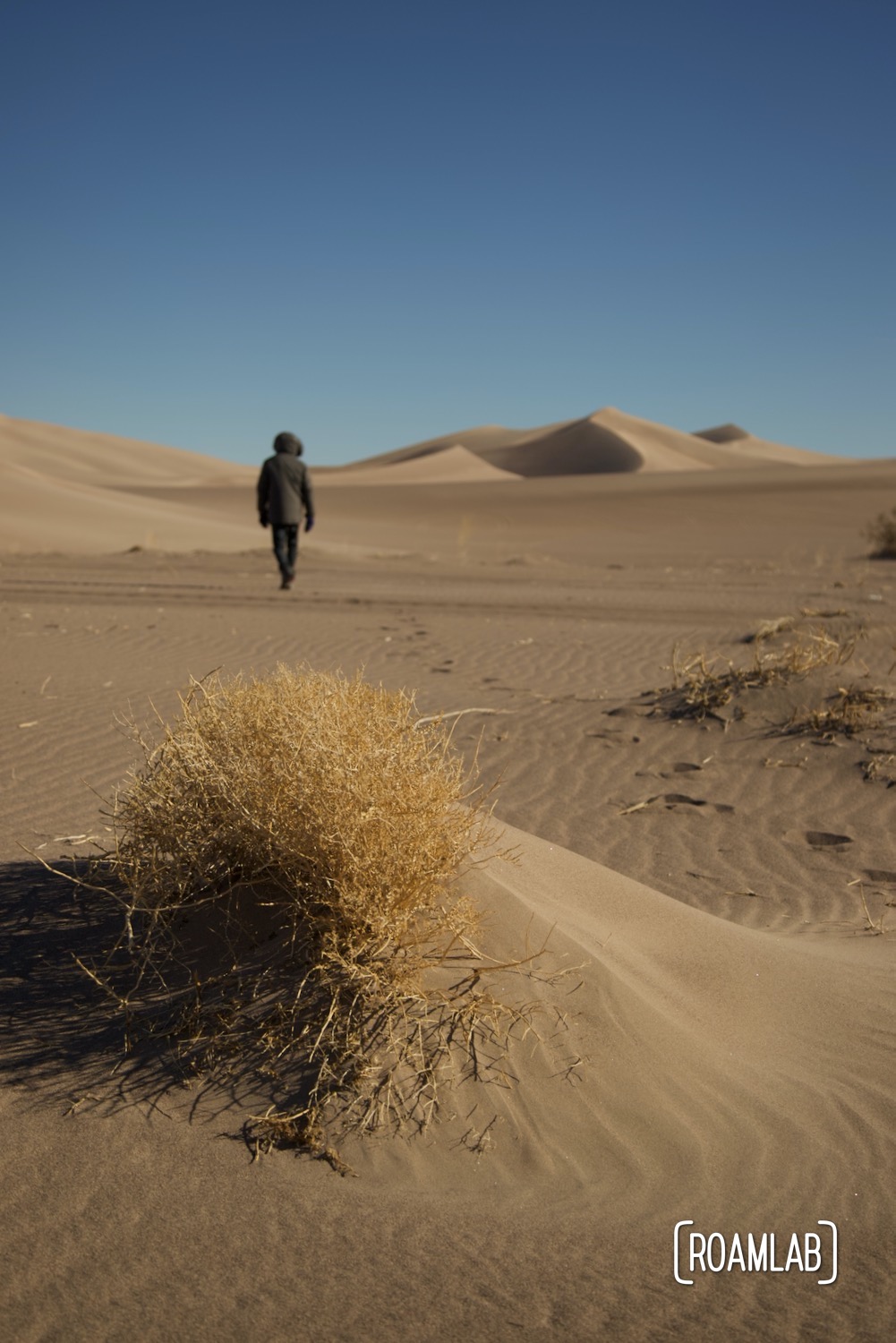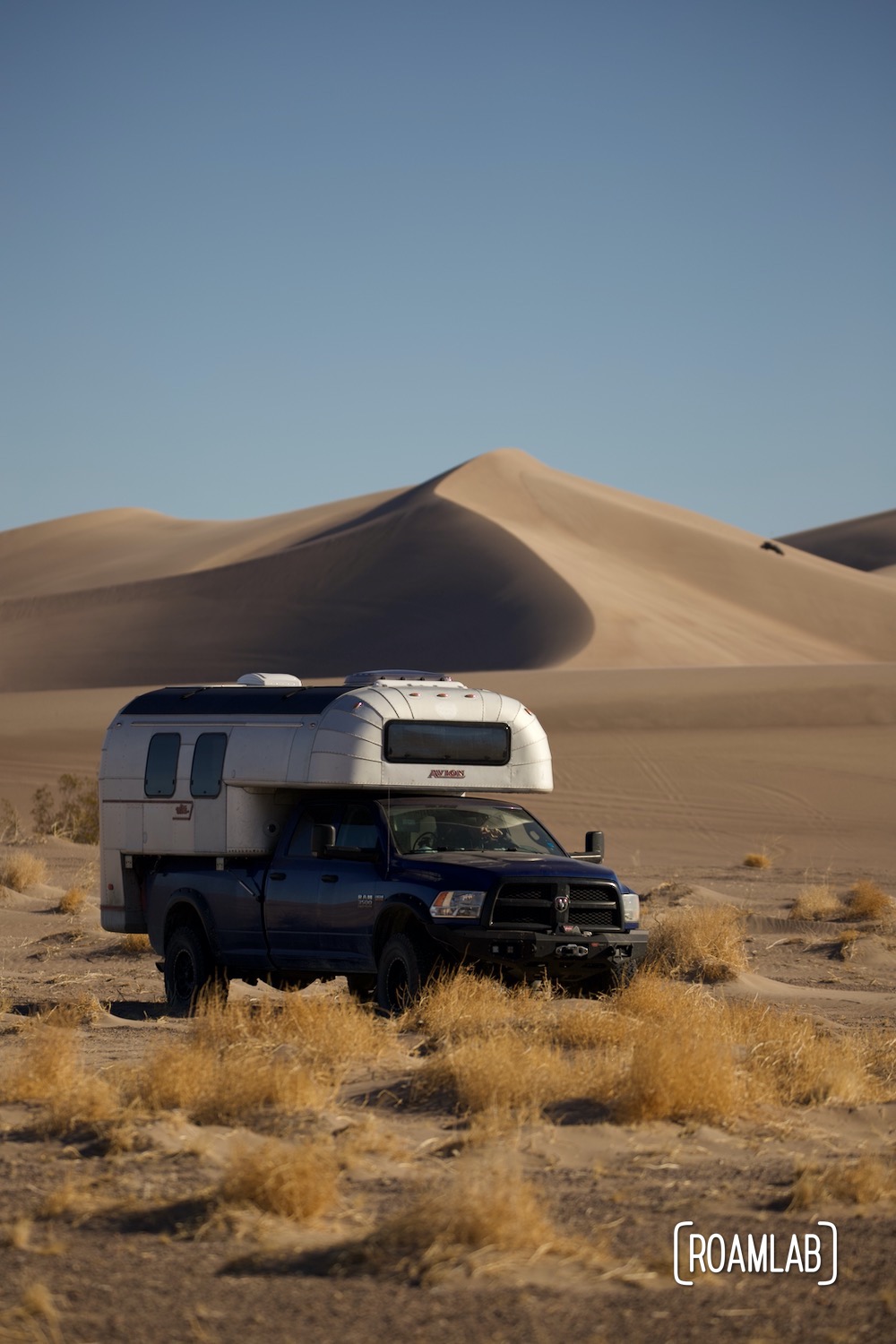 About Big Dune Recreational Area
Big Dune Recreational Area spans five square miles of western Nevada desert in the Amargosa Valley. While the sand is constantly shifting, it still can reach heights of 500 feet. Unlike many better-known dune fields that are restricted to foot traffic as part of National Parks, Big Dune Recreational Area is overseen by the Burea of Land Management (BLM) and open to recreational vehicles. Expect to see dune buggies and smaller 4-wheel drive vehicles tearing along the slopes of the dunes. But just because these light rigs can take on the sand, don't get overconfident, it's easy for larger, non-specialized rigs to get swamped in the thick sand.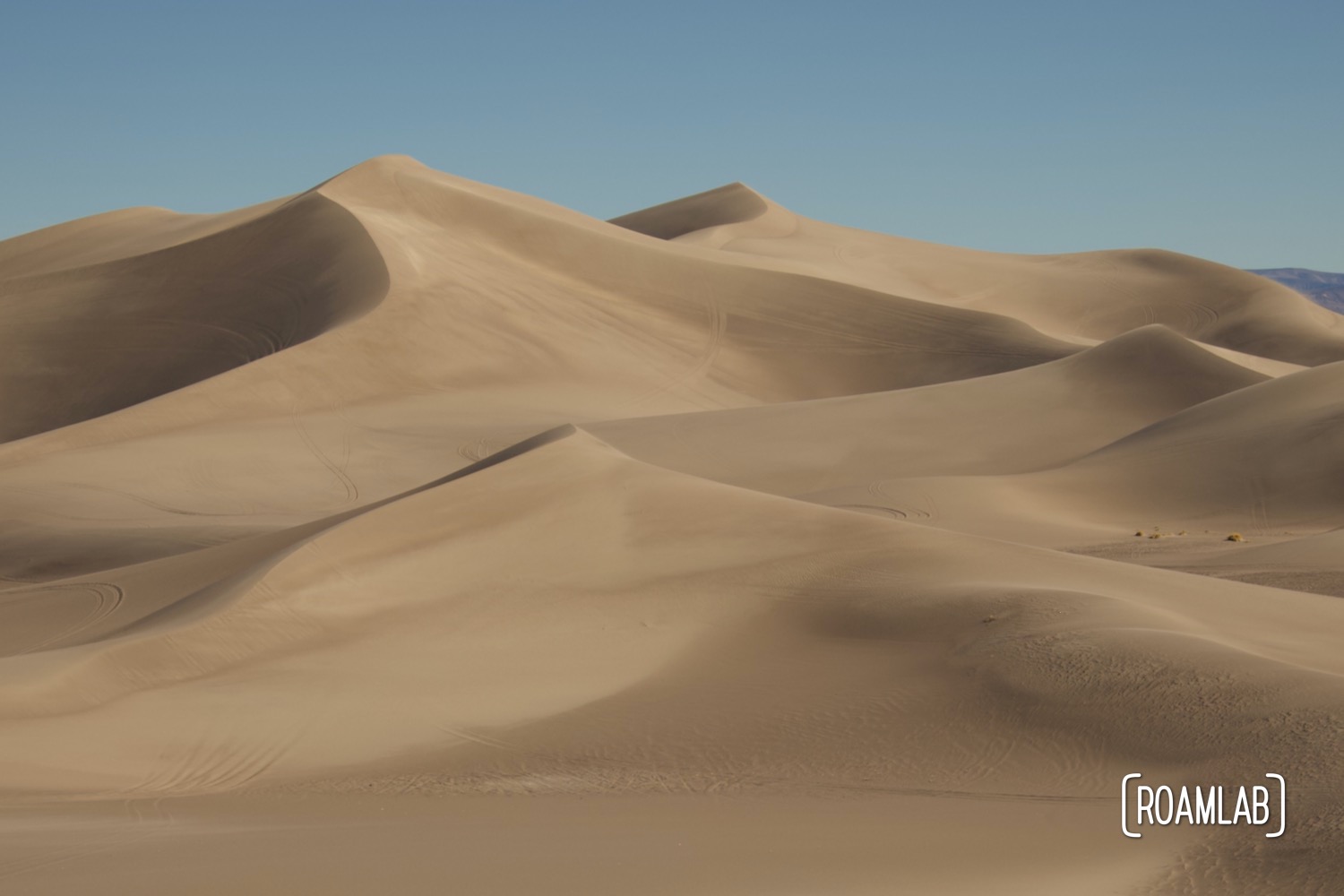 Visiting Big Dune Recreational Area
Accessing the Big Dune Recreational Area is surprisingly easy. It is only a 2.2-mile drive off US-95. Granted, that is 2.2 miles of washboard dirt road. We did spot an empty truck and trailer parked at the start of the road. We are guessing they opted to travel the dirt road in their more specialized rig suited for rough terrain. That said, there is a formal dirt parking lot at the end of the 2.2-mile road which includes information displays about the dunes.
Beyond the display, lot, and road, however, there really are only the dunes. Any food, water, or other niceties (like toilets) we have to bring (and pack out) ourselves. That said, we aren't completely without resources. The town of Beatty, Nevada is 22-miles north of Big Dunes and offers all the necessities: food, gas, and lodging.
As noted earlier, this area can get busy on weekends, thanks to its proximity to Las Vegas, 95 miles south. It's also close to Death Valley National Park, 60 miles northeast drive from Furnace Creek Visitor Center.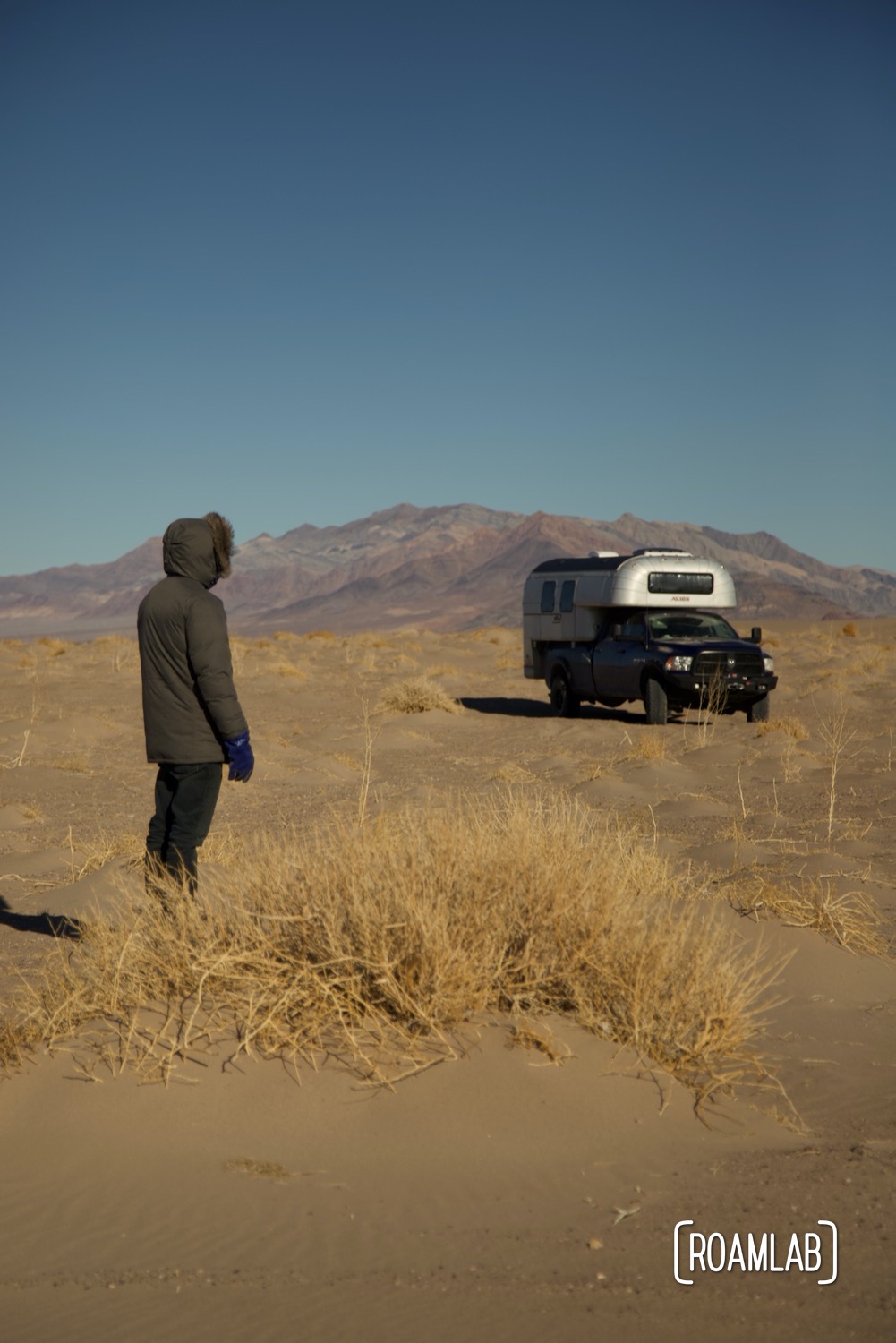 Nearby Attractions
While this may be a desert, there certainly are plenty of other activities to pursue along with exploring Big Dune. The Ghost Town of Rhyolite and Goldwell Open Air Museum are both a short 28-mile drive north of the Dunes. A few miles further west, we cross into Death Valley National Park where we can continue that 4-wheeling spirit along Titus Canyon Road. Otherwise, it's an easy trip south to Las Vegas, but keep an eye out on the sky. There is little more than Yucca Mountain between us and Area 51 to the east.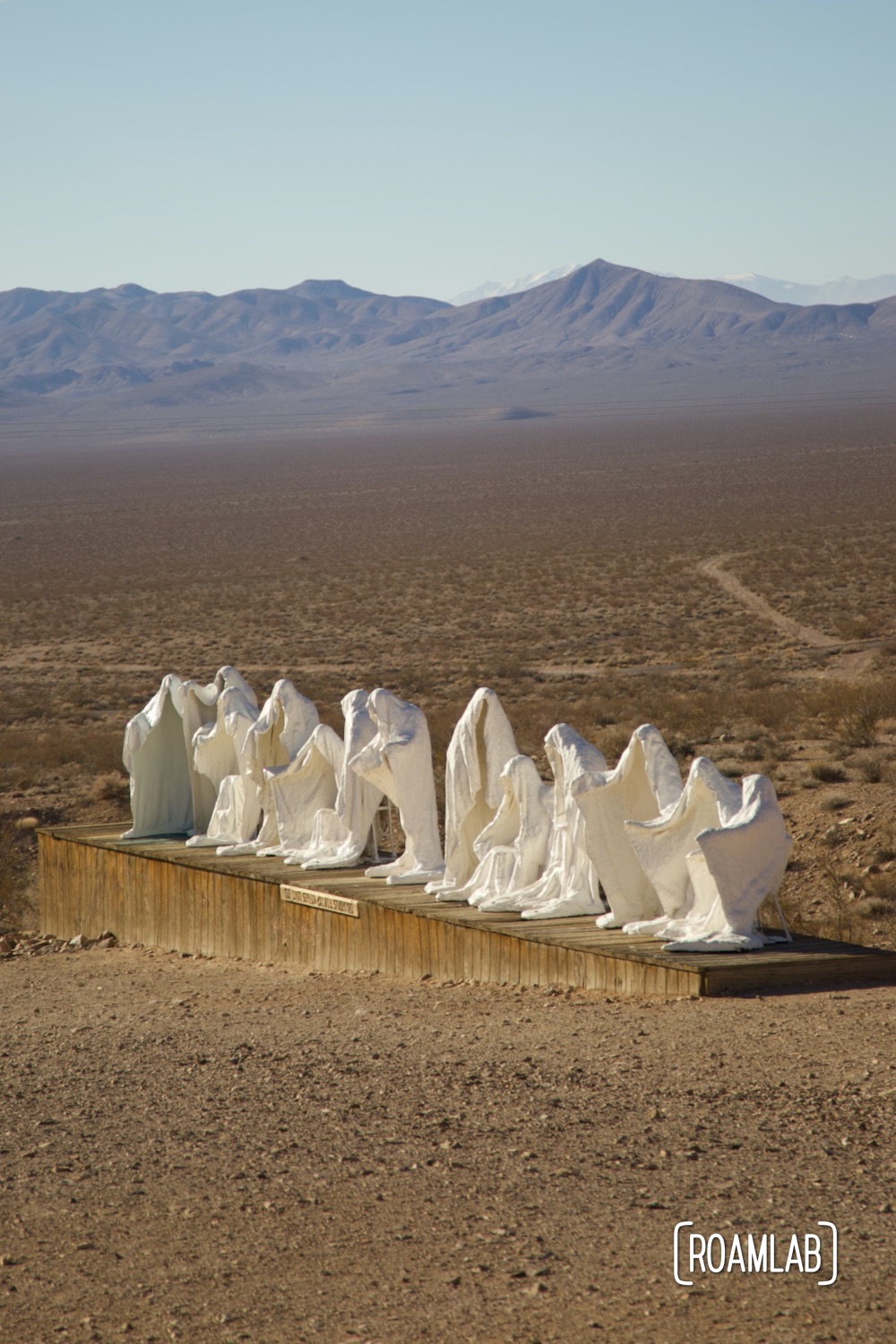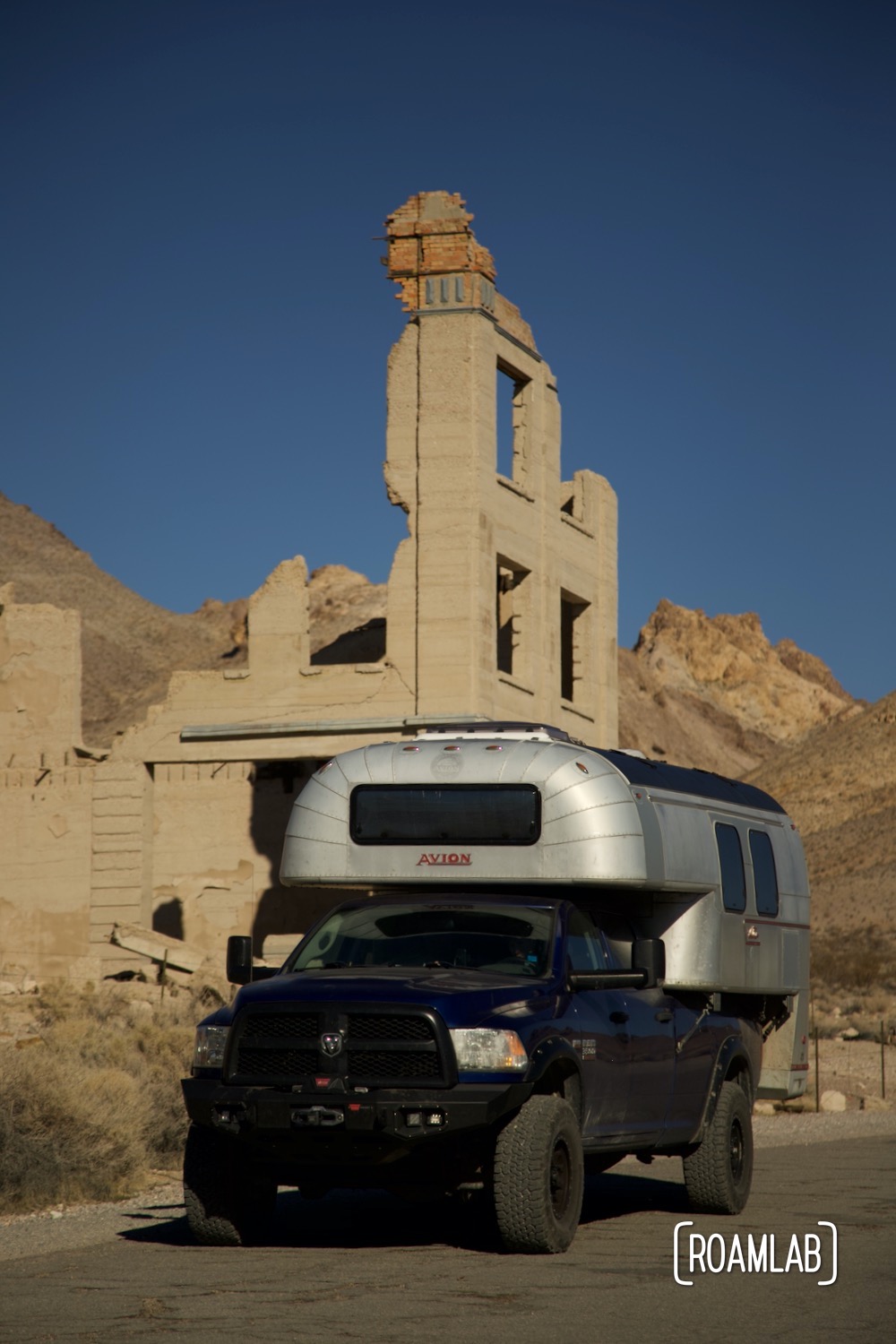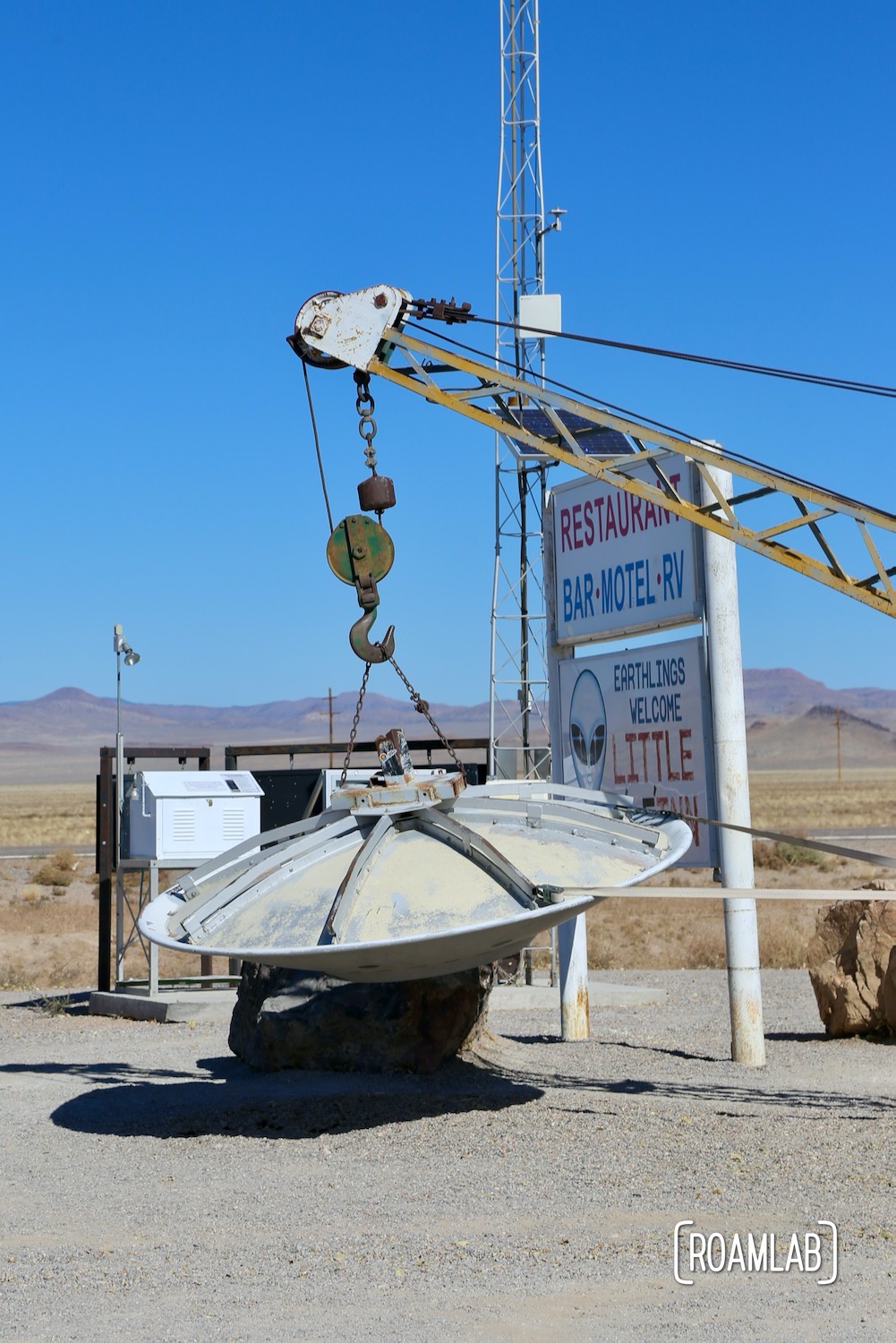 Our Experience
We've seen the Great Sand Dunes from a distance multiple times while driving along US-95. But when we near the exit on a bright winter morning, we agree that we can't pass by anymore. Instead, we turn south onto the wide, bumpy dirt road. The earth is sandy and light, easily kicked up into a golden plume behind our tires. As we alternate between smooth stretches of road and washboard, I eye the many "side roads" that drivers before me have cut through dry desert brush for more direct access to the dunes. I check my map, did we miss a turn? No, the main road slightly overshoots the dunes before turning east to the parking lot.
We drive past the dirt parking lot and information panels towards the dunes. As we approach, the sand thickens and the road softens. While we see an ATV and a Jeep tearing across the dunes, our truck and camper are too heavy to take on the loose sand of the dunes. Our new BF Goodrich All-Terrain KO2s dig into the sand and keep us rolling forward. But as we pass most of the brush and approach the base of the dunes we recognize that moving forward may be easy, but the sand is getting thick enough that turning may not. So, we take the next intersection of worn "road" to turn around. We find a place to park and walk the rest of the way to the dunes.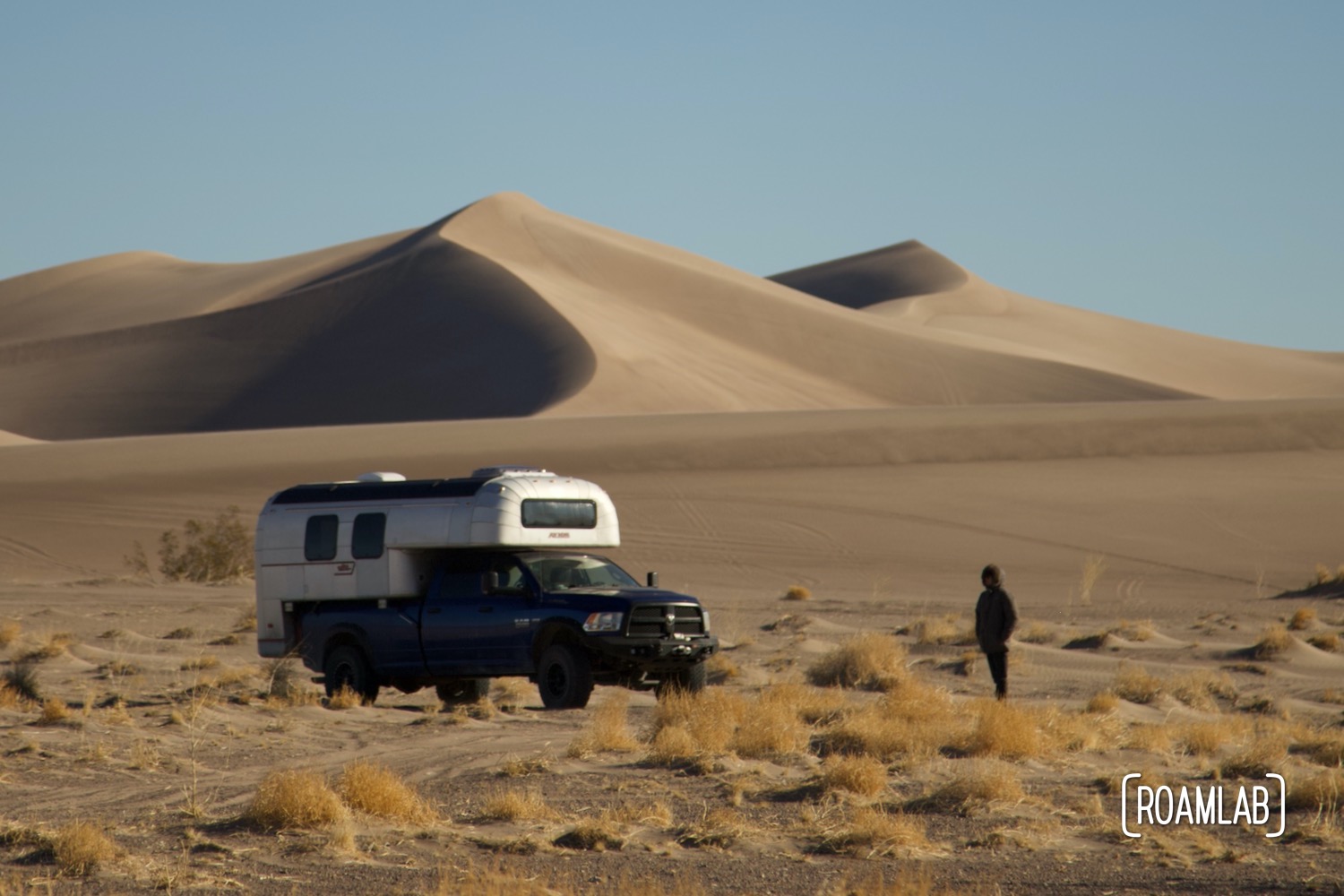 On the Dunes
The wind is so strong that we can watch the sand fly along the slopes of the sand dunes in a river of grit. We wander along the ridgeline and marvel at how steep some of the slopes become. If only we traveled with a sled, we could get some shocking speed riding down these slopes.
Instead, we pause to take in the view and then turn back to the camper and the road. Las Vegas is only a couple of hours away.