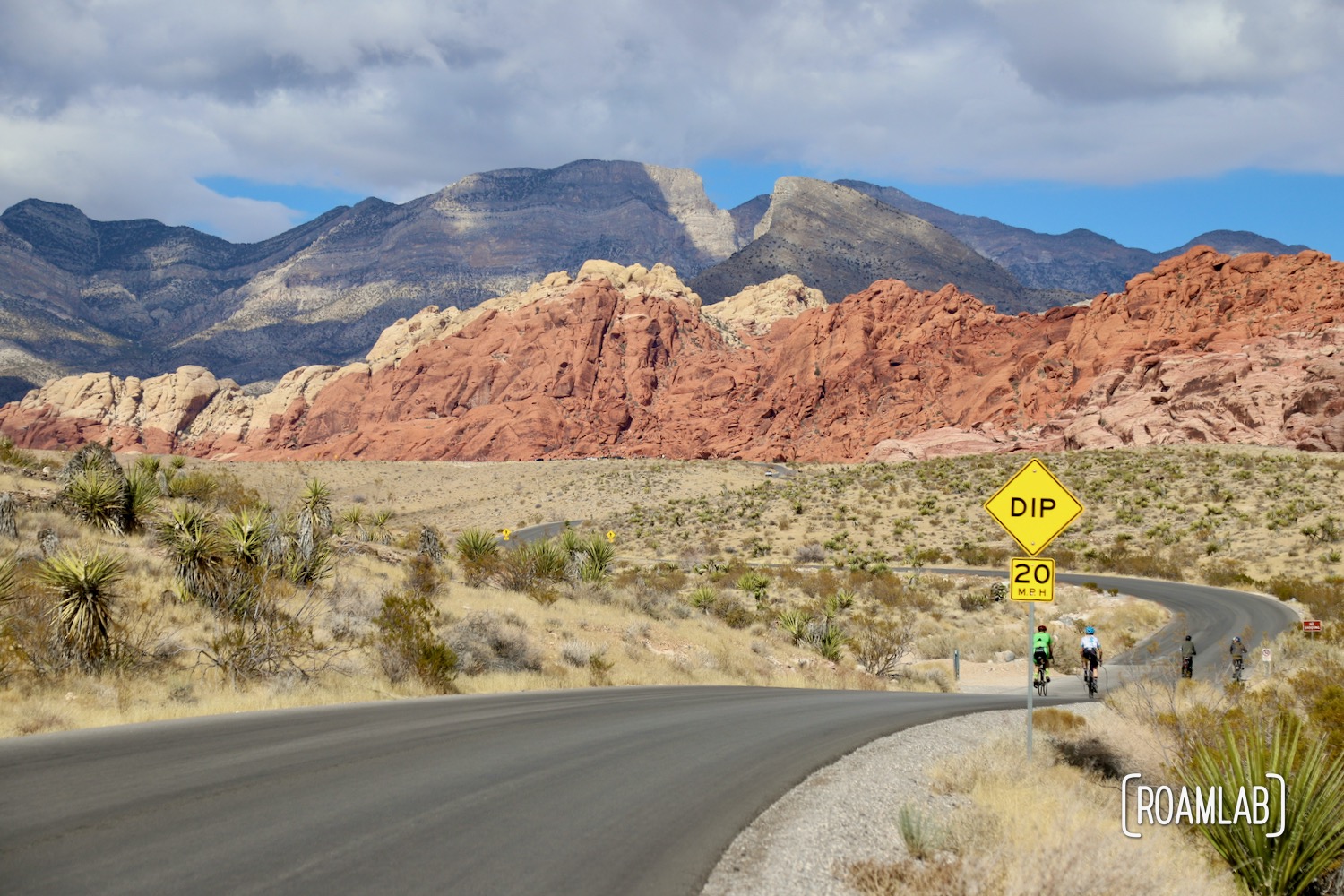 Red Rock Canyon Scenic Drive
Red Rock Canyon National Conservation Area
The first thing you should know about Red Rock Canyon is that it requires a reservation to take a vehicle on the scenic drive—the access point to most of its attractions. The second thing you should know about Red Rock Canyon is that bicycles are not held to that standard.  The third thing you should know about Red Rock Canyon is that it is stunning!
Forming a Red Rock Canyon
Red Rock Canyon certainly lives up to its name. The brilliant red and orange sandstone rock formations are the results of millennia of geologic transformation. Six-hundred million years ago, the area that is now Red Rock Canyon was the floor of an ocean that covered much of the present-day United States. Shells and skeletons from marine life remain in the area as sandstone and carbonate rocks. Starting 225 million years ago, movement in the earth's crust began pushing this land upwards. As the land transitioned from ocean to sea and stream beds, additional mud and sand deposits collected, creating shale and marine sandstone. By 180 million years ago, the land was an arid desert, with dunes stretching all the way to Colorado. But even these shifting dunes gradually cemented into red and orange sandstone with iron oxide known as Aztec Sandstone.
Keystone Thrust Fault
All this remarkable geological history could have remained buried under successive generations of stone if not for the Keystone Thrust Fault. It's a formation that rather easy to spot, where older gray carbonate rock from one plate was forced over younger red sandstone 66 million years ago.
Visiting Red Rock Canyon National Conservation Area
The red rock, Keystone Thrust Fault, and La Madre mountain towering 8,154 feet in the background are all easily accessible 17 miles west of the Vegas Strip off State Route 159. The proximity to such a large population and tourism hub probably doesn't hurt attendance, with over 2 million visitors a year. The area is a destination for outdoor adventure, including hiking, rock climbing, horseback riding, and biking. People worldwide enjoy the visitors center, vista points, picnic areas, and trails, all connected by the park's 13-mile scenic drive.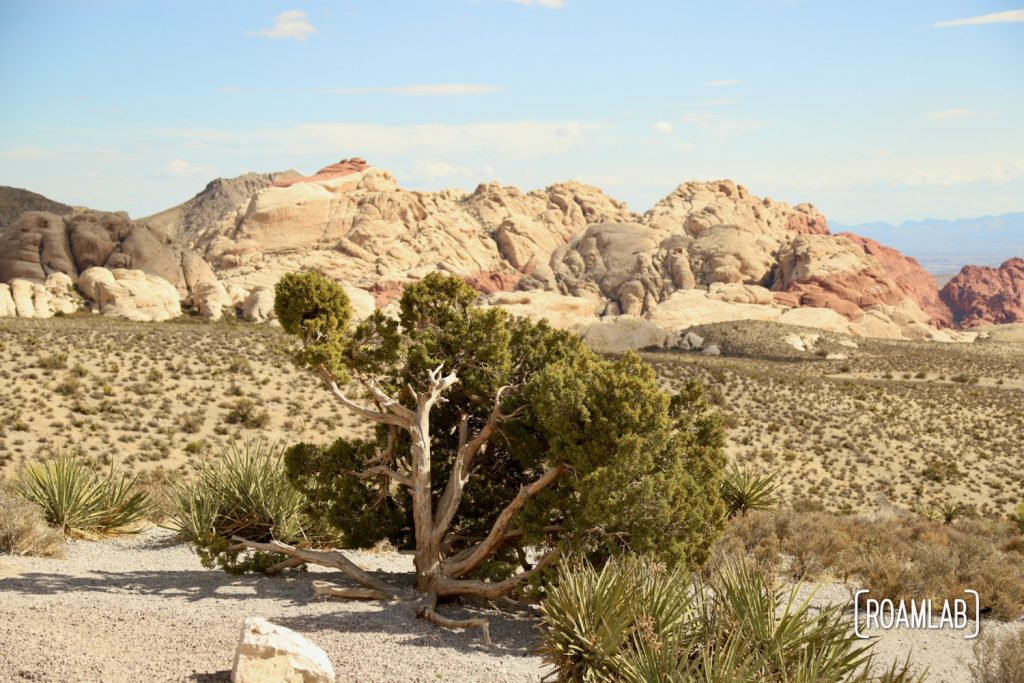 Red Rock Canyon Scenic Drive
Red Rock Canyon's Scenic Drive glides past brilliant red sandstone cliffs and a dramatic striated mountain range. The route starts at the Visitor's Center, with informational displays about the region's geology, ecology, and history. Suitably informed, the route jumps into high gear with the red and orange sandstone of the Calico Hills. The black pavement then climbs to the 4,771ft elevation High Point Overlook, peering down into the canyon hemmed in by La Madre Mountain to the north and the Spring Mountains to the west. The route continues to skirt the Spring Mountains as it descends back into the canyon and winds to its terminus at State Route 159.
The Scenic Drive is both the main artery through the park and surprisingly exclusive. As noted earlier, reservations are required to drive the route during peak times. Part of that may be because this 13-mile loop is only a single lane traveling one way. Another part is likely the relatively small parking lots that distinguish vista points and trail heads from the rest of the scenic drive.
We've been to many popular tourist sites that may be technically full but will let you slip in if you show up in person. This is not one of them. Even if there are reservations open, you'll need to drive several miles back towards town to get cell service and make a reservation before returning to the entry gate…if you insist on driving the route.
But there is another way to travel the scenic drive. And that is on two wheels. And it does not require any reservations at all.
Biking the Loop
Biking Red Rock Canyon's Scenic Loop saves visitors the complications or reservations and allows a more intimate experience of the park, but it does come with its own challenges. Namely, parking. There is no location in Red Rock Canyon for bicyclists to abandon their motor vehicles and transition to bikes. You either have a reservation to drive the loop, or your car goes no further than the entrance gate. Fortunately, there is gravel parking just off State Route 159 at the entrance to the park or at the Red Rock Canyon Overlook near the scenic loop's exit. Once unencumbered by an engine, park staff will allow bicyclists to enter the park for a small $5 fee.
An upside to the limited access to Red Rock is that there are very few cars passing while biking down the 13-mile wide, paved, single-lane road. The route climbs 1,000 feet to an expansive overlook. The elevation gain leads to some challenging inclines for fully manual bicycles but an easy diversion to e-bike riders. (Odds are, you'll encounter a lot of them, as there is an e-bike operation that leads tours through the park.) But with that early incline, the elevation gain along this road is front-loaded. After the High Point Overlook, the ride is mainly downhill, with only a mild elevation gain at the end.
Completing the Loop
While the road is 13-miles long, it is not a perfect loop. Short of having a drop-off at the entrance and a pickup at the exit, bikers have to tackle the 2.7-miles of State Route 159 connecting the two points. Although the road does have a bike lane, vehicles wiz by at 50 mph. Prolific bikers are likely experienced in these close quarters, but it can be stressful for inexperienced or young bicyclists. So, proceed with caution.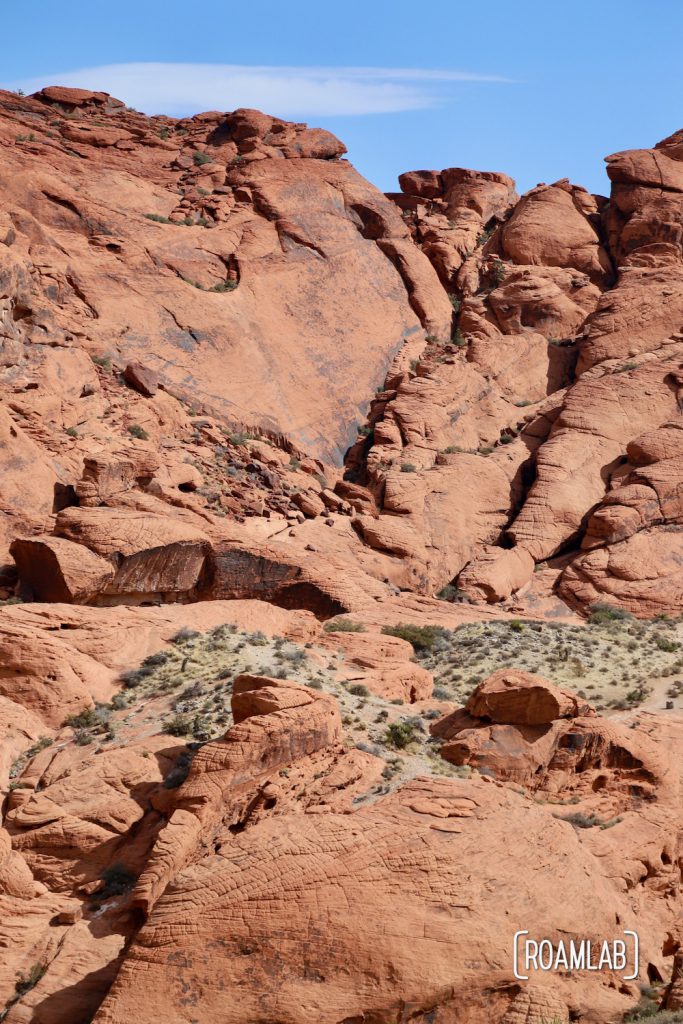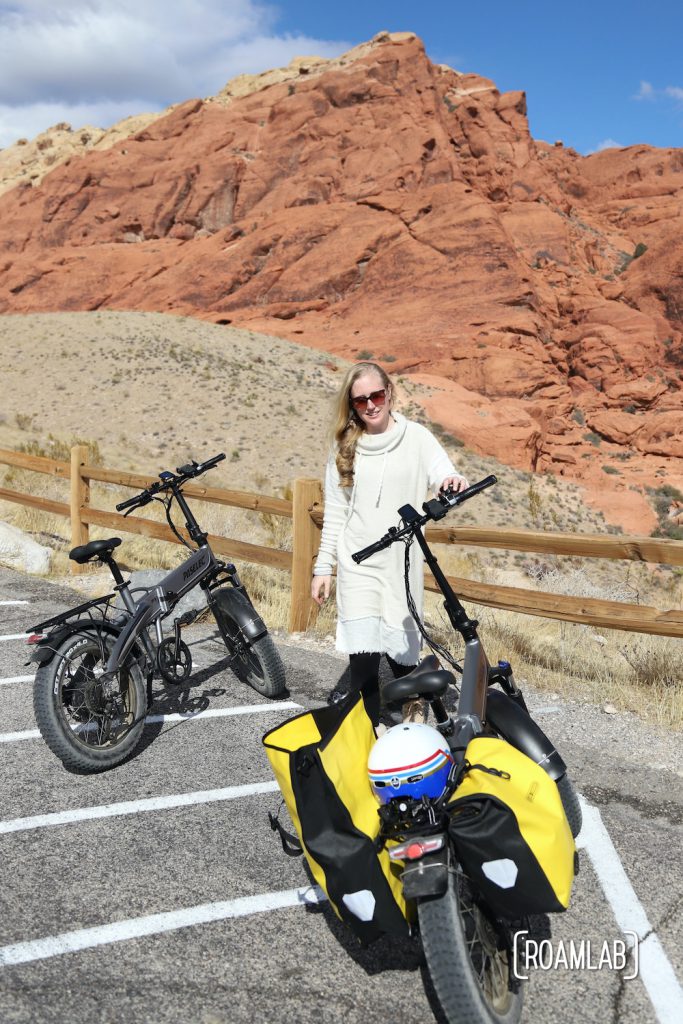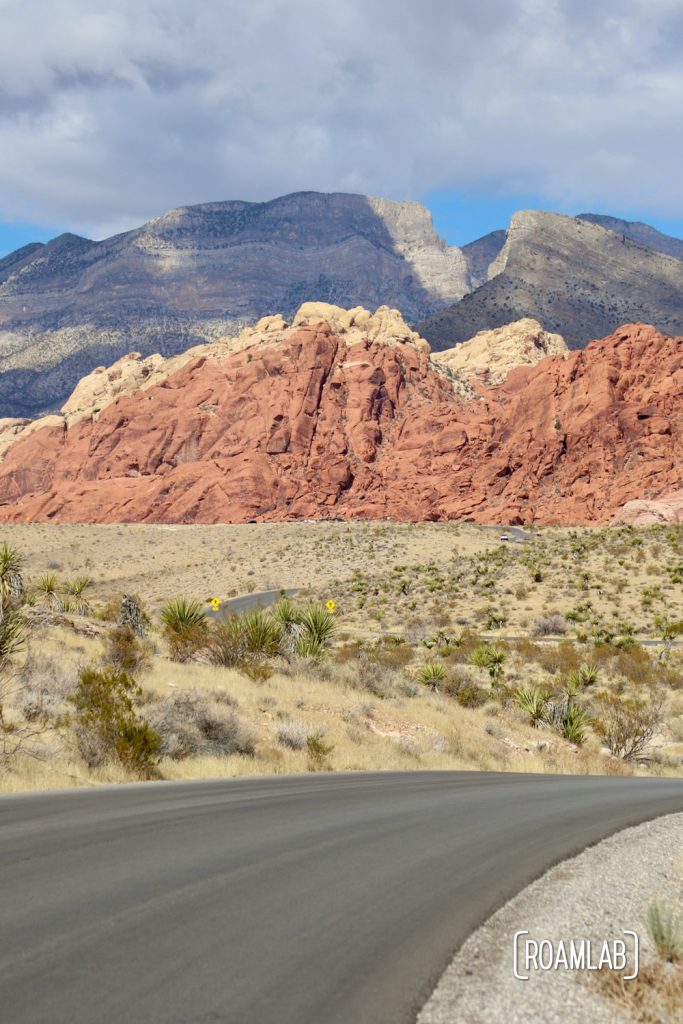 Our Experience
Red Rock is beautiful. But is it worth having to reserve an hourly block for access in advance?   We've traveled to many parks that did not require reservations. Are they lesser parks? Is Red Rock so exceptional? Not to my experience. If anything, it appears the draw is outside the boundaries of the park: Las Vegas. Red Rock is the premier local excursion site for nearly 3 million residents and its thriving tourist industry.
I don't think I'll be revisiting Red Rock in the future. There are so many other amazing parks out there to discover. We'll keep exploring.