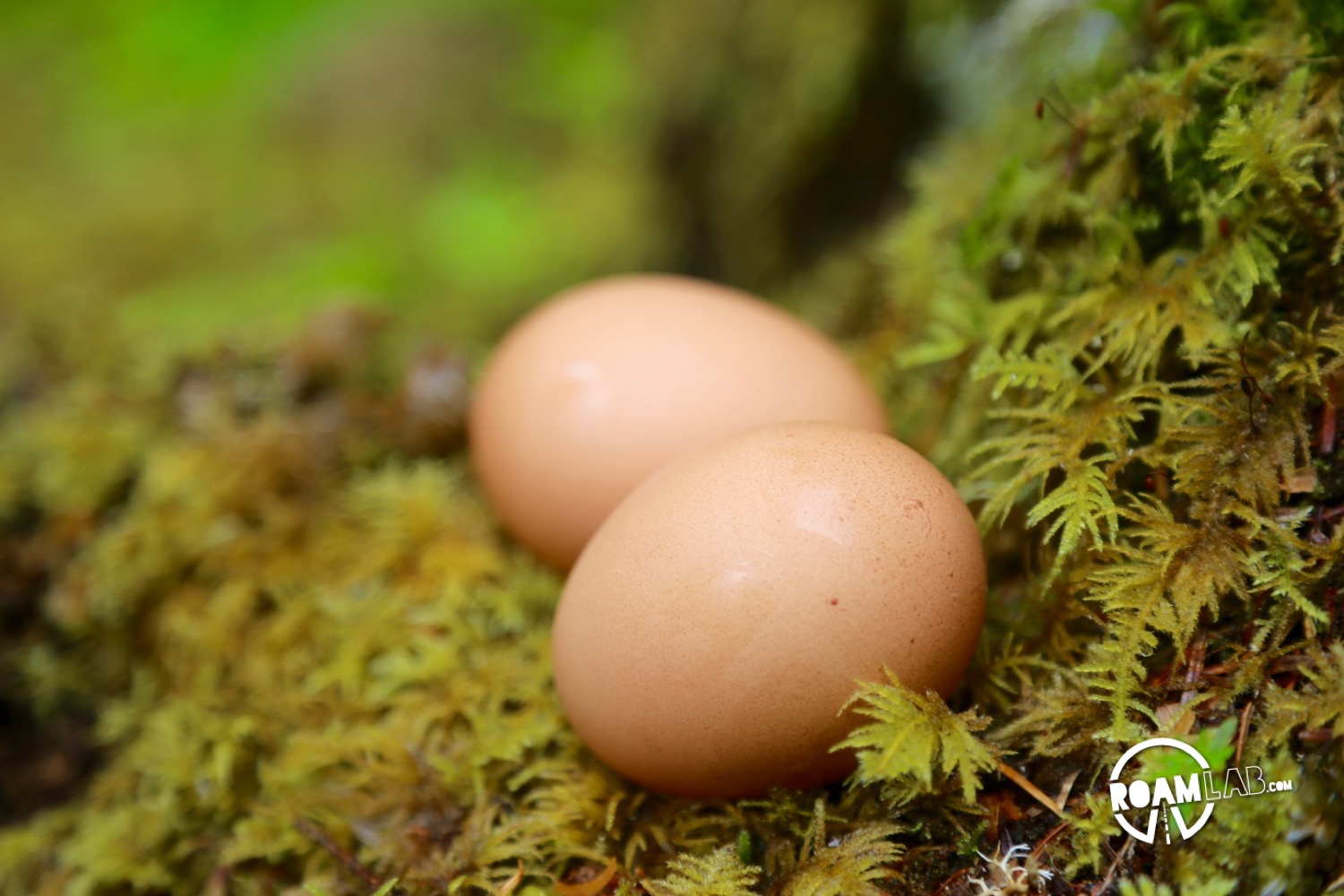 I tend to have light breakfasts. Yet, I thought I would try some classic bacon and eggs. They wound up not being so classic as I discovered we had a surplus of asparagus, mushrooms, and onions. So, we made a veggie scramble.
Ironically, while last night's rain did little to diminish my dinner cooking fire, this morning, I struggled to get anything greater than paper to burn. In desperation to complete the meal, I cooked only a few slices of bacon and rushed to cook the eggs. The best part was likely the one thing not cooked: blueberries.
Cooking lesson: your camp fire is either your best friend and your worst enemy.  Learning how to control it is your primary task in campfire cooking.