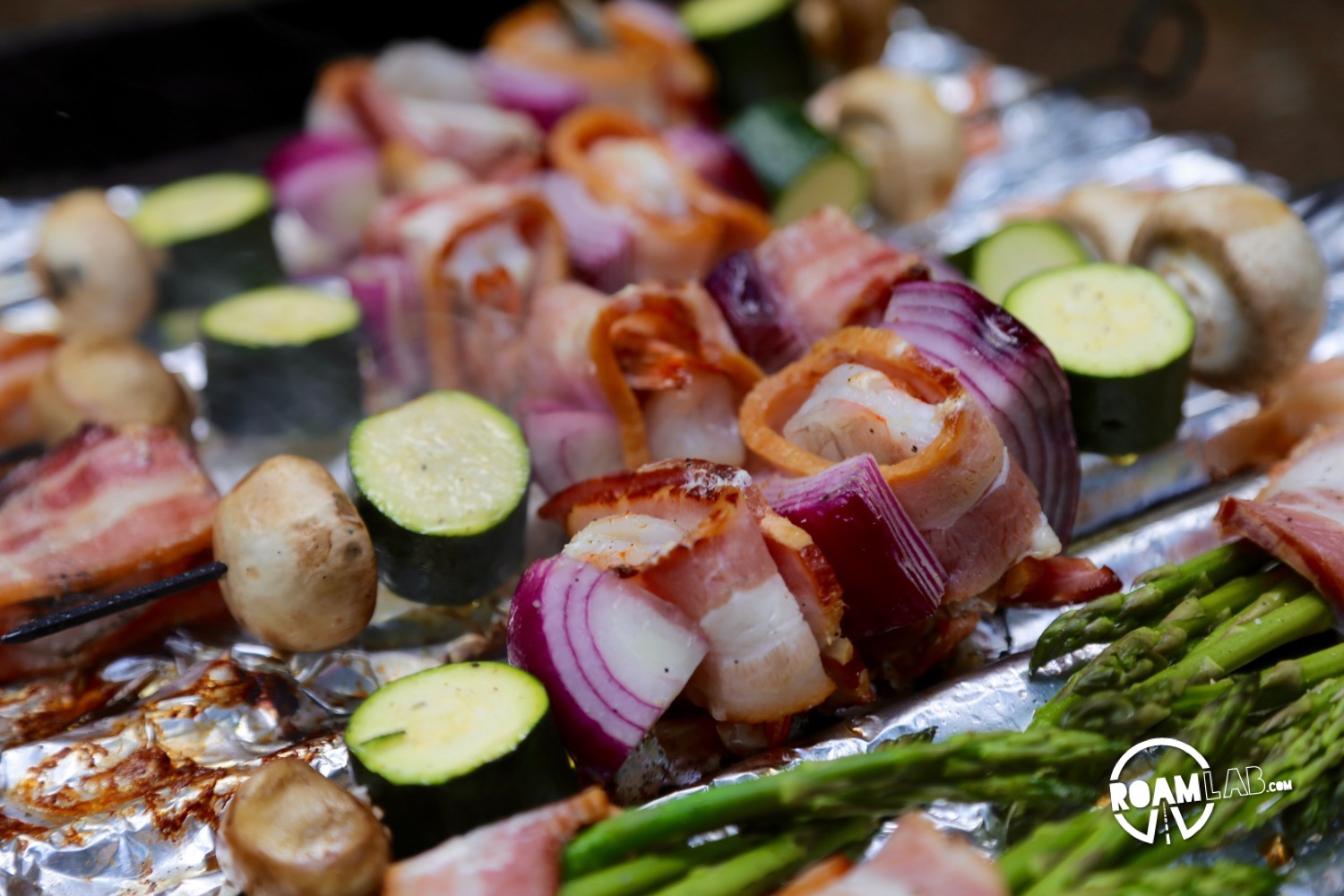 Shrimp Kabobs And Bacon Wrapped Asparagus
I had a rare moment of brilliance while provisioning: buy frozen protein for day two so that it will store better. In keeping with my ocean theme, I bought large frozen prawns for skewers, along with zucchini, mushrooms, and red onions.
The kabobs were simple to construct.  We had bought some metal skewers and impaled alternating shrimp, and vegetables all covered in olive oil, salt, and pepper.  We had some left over shrimp which we also just tossed on the grill. As the grill on the campfire pit as predictably messy, we layered tin foil on top, shaping the foil along the metal bars to create bumps and grooves.
We had left over asparagus from last night and bacon from the morning. There was nothing for me to do to prepare bacon wrapped shrimp and asparagus. Ah, me!  Unfortunately, we didn't have string or toothpicks to secure the bacon on the asparagus, which made turning the bundles over a troublesome endeavor.
Once all the food was prepared, we just set it on top of the tin foil covered grill and started up the fire.  This meal is definitely worth perfecting.