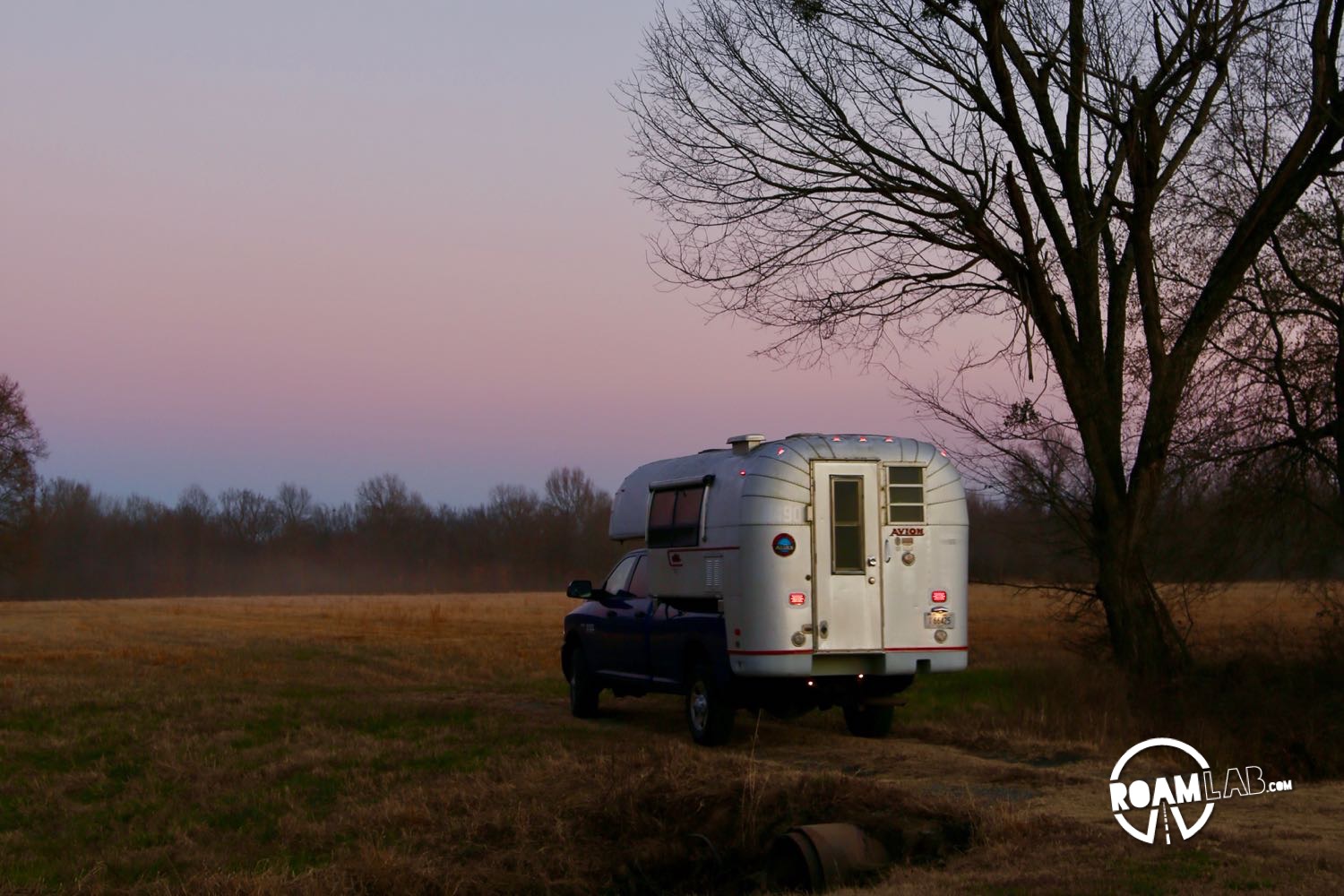 After a mad rush to make our rig roadworthy. It is a relief to finally make it back onto the highway. It has been 6 months since we last drove with the Avion on Dodgy II. That time, we had no confidence in the tie downs (rightly so!) and took the drive from Florida to Tennessee at 45 miles per hour. Now, we have new wings floor, jacks, and tie-downs. We have the camper firmly planted on the truck. Aside from one last trip to Tractor Supply for some additional turn-buckles, we are on the road.
When we stop for dinner an hour later, the awning is partially unrolled. Despite it being dark and freezing, we pull out the ladder and some duct tape. I go to town, securing the awning. Well, this isn't a final fix. But we will handle this later, when we have more time.
We had hoped to make it out to a friend's home in Oklahoma. But our late departure means that we settle for a Pilot truck stop outside of Little Rock, Arkansas. The night is freezing, but we were used to that.
The next morning, we power our way to Oklahoma, to enjoy a little hospitality and take some of the first pictures of our mounted Avion in the wild. I have a feeling we will be doing a lot more of that in the future.