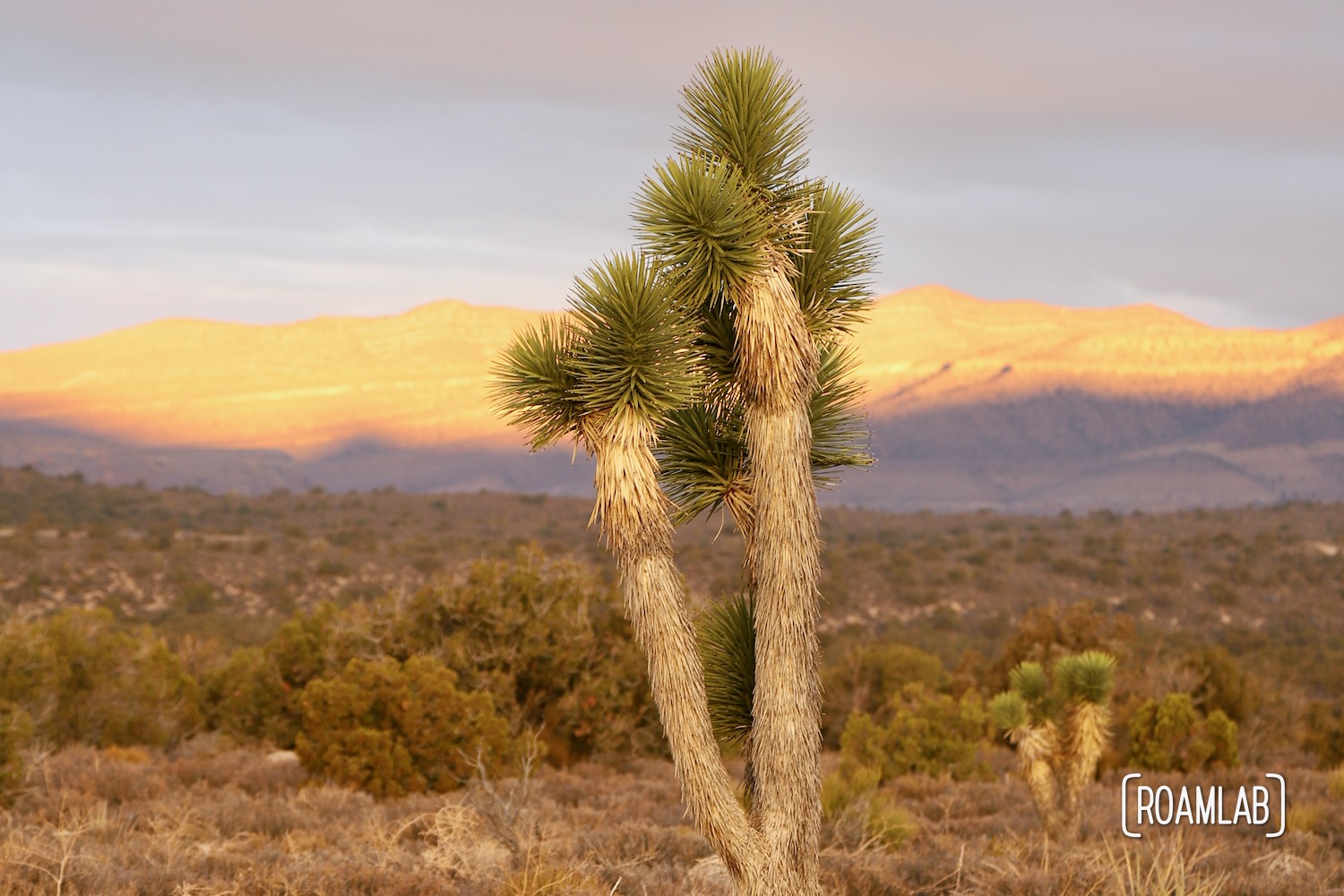 Lovell Canyon road isn't like most boondocking roads. It's paved. But it does wander through public land, and the narrow dirt roads that sprout from it lead to a wide array of boondocking locations. Sites are sheltered by scrub brush, juniper, and Joshua trees with views of the mountains on all sides.
While the goal of boondocking is often to commune with nature and find some exclusive corner of wilderness, many campsites are just off these narrow dirt roads, Pick a spot too close to the main road, and you'll likely have several rigs pass within a couple of yards of your campsite, looking for their own. We arrived late in the day and passed four campers down one dirt road before finding our own secluded spot.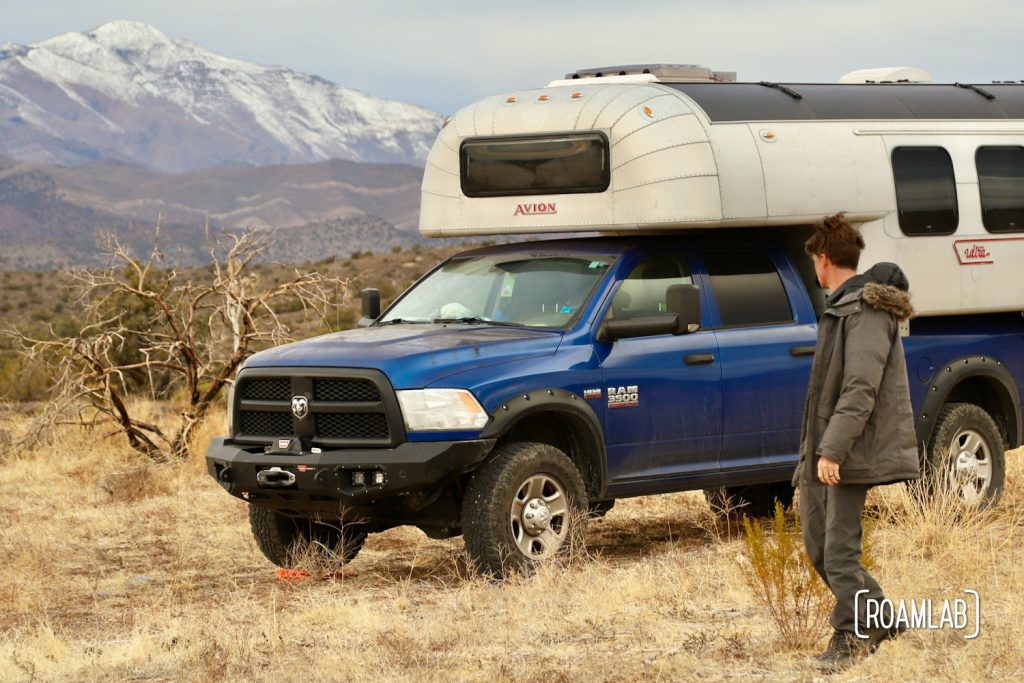 Camping Near Las Vegas And Red Rock State Park
The relative crowding is not without cause. Lovell Canyon is the closest boondocking option to Nevada's Red Rock State Park and only a half-hour drive to the heart of Las Vegas. And yet, it could hardly feel more remote, with the Spring Mountain range between Lovell Canyon and the city lights to the east. Even so, It's a convenient launch point for all things in the west Vegas region, especially considering the most metropolitan overnight parking options, such as Walmart and truck stops, are not allowed to host RVs by county ordinance.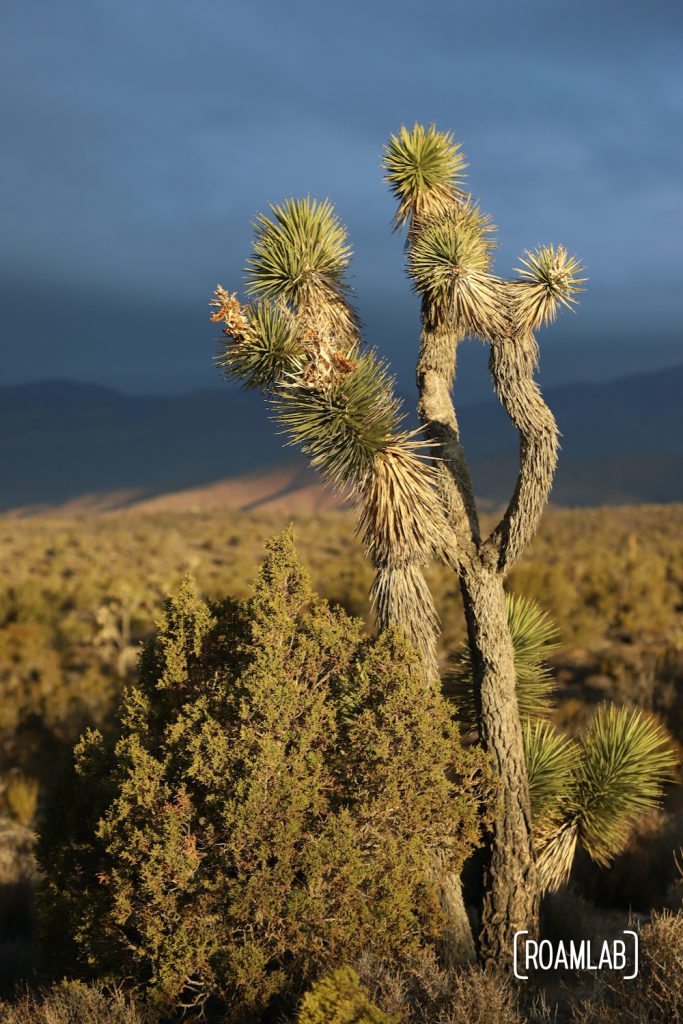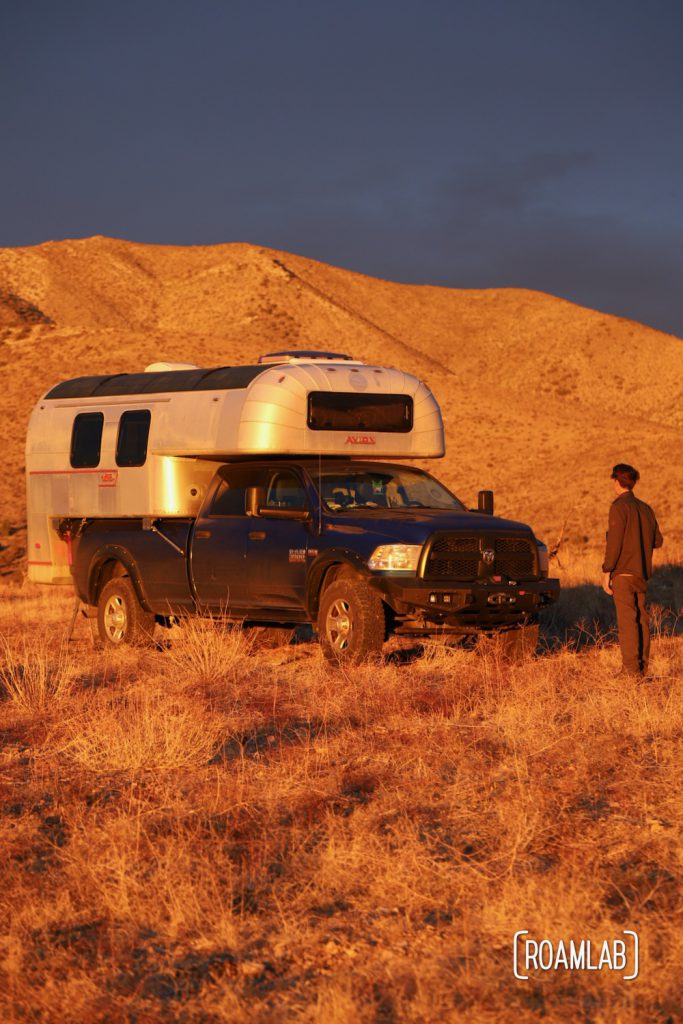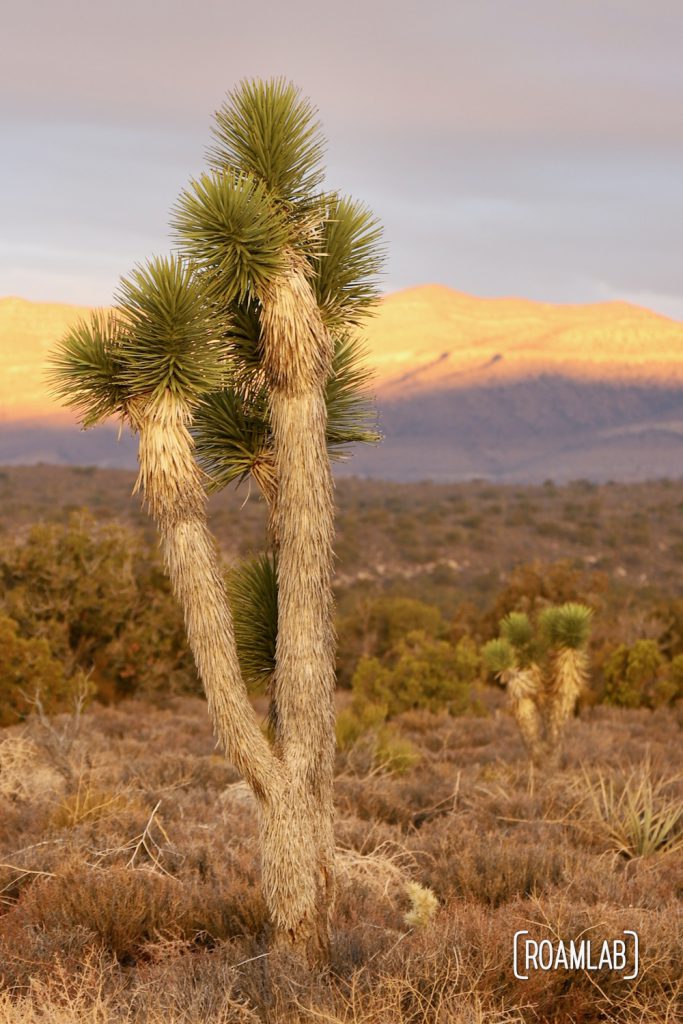 Lovell Canyon's Camping Conditions
That said, it is primitive camping. To be clear, we aren't talking about a primitive campground. There is no formal map of designated spots. There are no fire rings, picnic tables, or food lockers. And with that, there are no resources: no toilets, running water, or electrical hookups. You pack in provisions and pack out waste.
One patch of burned-out land along the road is a stark reminder of how delicate this wilderness can be. Dry tinder and strong winds in this region can turn coals into a blaze at a horrifying speed. So, tread with care. Stay on trails. Camp on established sites. Obey fire bans. And enjoy. This is one remarkable place!
Destinations Near Lovell Canyon
As noted before, Lovell Canyon is centrally located. While camping there, day trips into Red Rock State Park and Vegas are easy jumps. To the west, Death Valley is a little short of a two-hour drive. But, the Valley's often overlooked annex, the Devil's Hole in Ash Meadows National Wildlife Refuge is just a little over an hour's drive. The options are extensive!