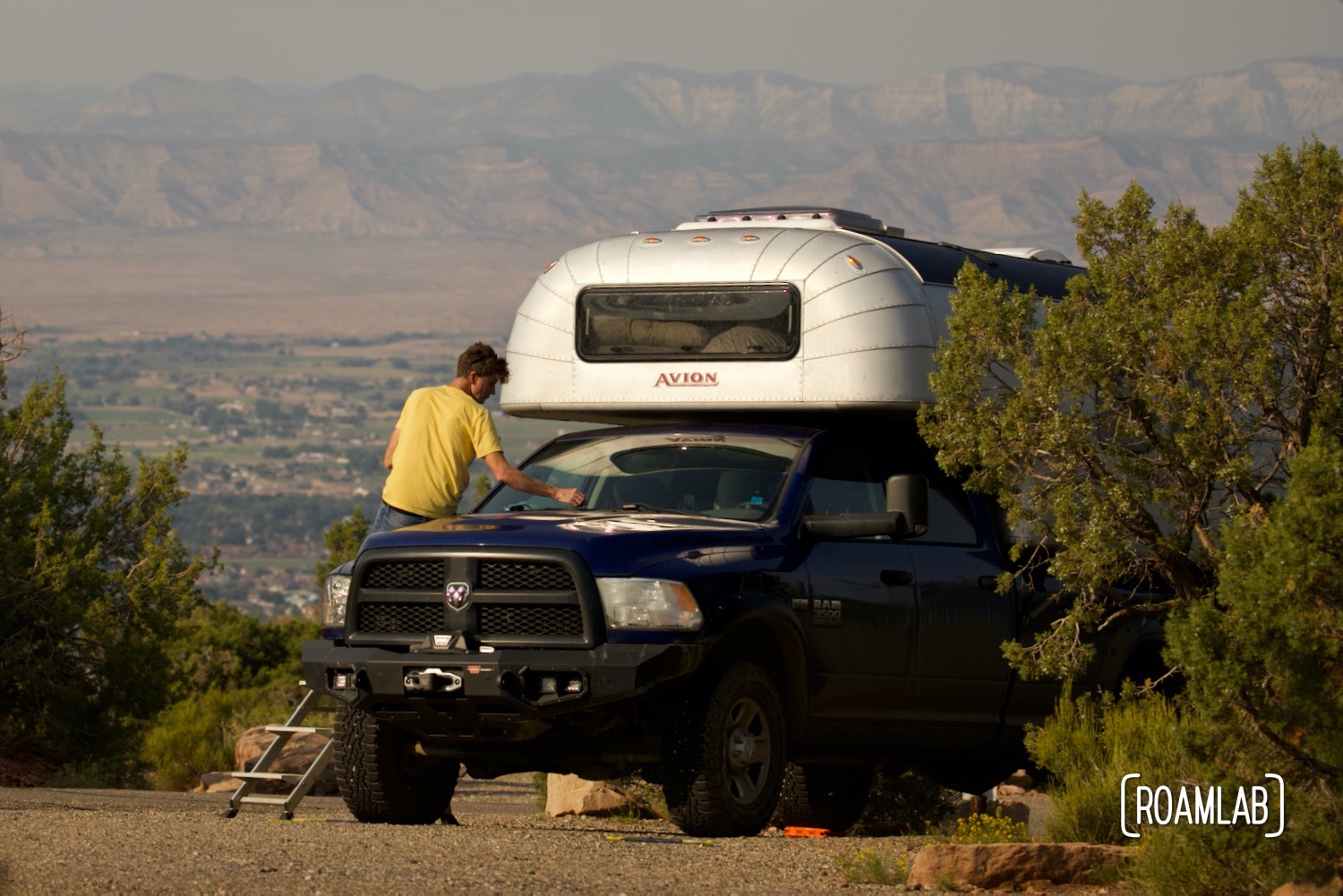 Most large parks have campgrounds. Most offer a parking space, tent space, fire ring, and picnic table. Hopefully, they afford some degree of privacy. Maybe there will be shade. But rarely can you have a view like what is found in Saddlehorn Campground. But when you are camping on the edge of a high plateau, there are plenty of fantastic views to be had.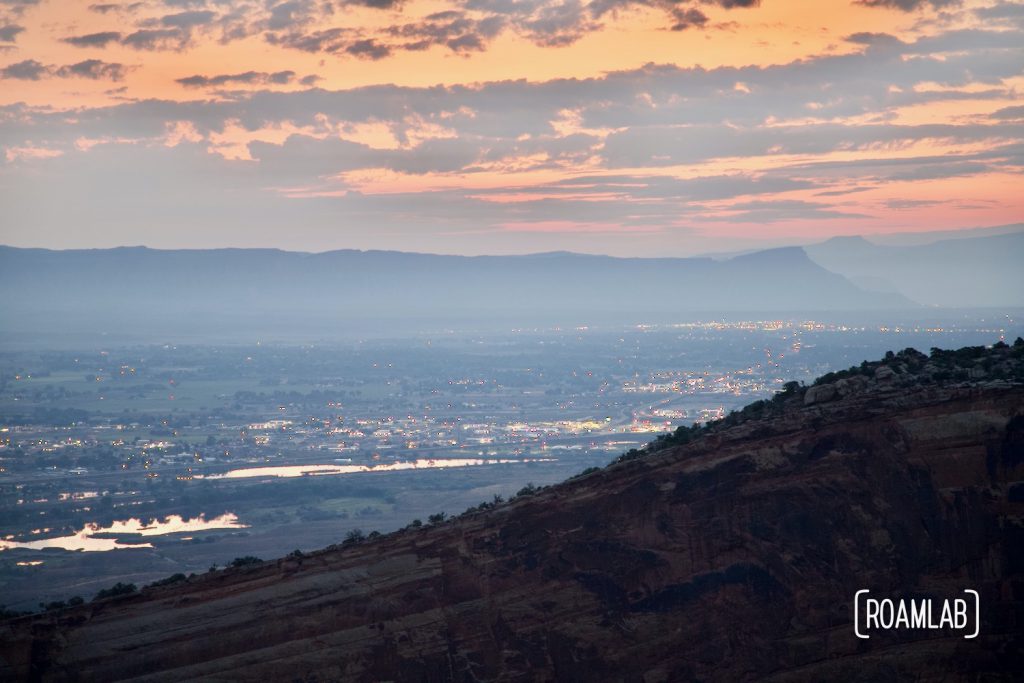 Campground Features
Saddlehorn Campground is a fairly standard campground in most respects. Each site includes a parking area, tent space, picnic table, grill, and fire ring, (Though burning wood is strictly prohibited.) Despite being in a relatively dry climate, most sites enjoy a fair degree of privacy thanks to pinion, juniper, and other shrubs. The bathrooms include running water though no showers. And, as to be expected in most public parks, there are sites that accommodate RVs but no hookups.
Loop C of the campground is a bit of a standout. It is physically separate from the other loops and further down the Saddlehorn access road. It's clearly the oldest camping area. Vehicles are limited to 20 feet to accommodate the smaller parking spaces. But it is a way for tent campers to escape larger RVs found in the larger loops A and C.
What makes Saddlehorn stand out, as noted, are the views. Not all campsites have views, but a walk around the campground reveals some truly awe-inspiring vistas of Fruita and Grand Junction with Mountains in the distance. Given that the campground is located on the northern tip of the Colorado National Monument's plateau, campers can enjoy reflections of sunrise and sunset from the campground. Better yet, there are many other views to be enjoyed from vista points within easy walking distance along saddlehorn road.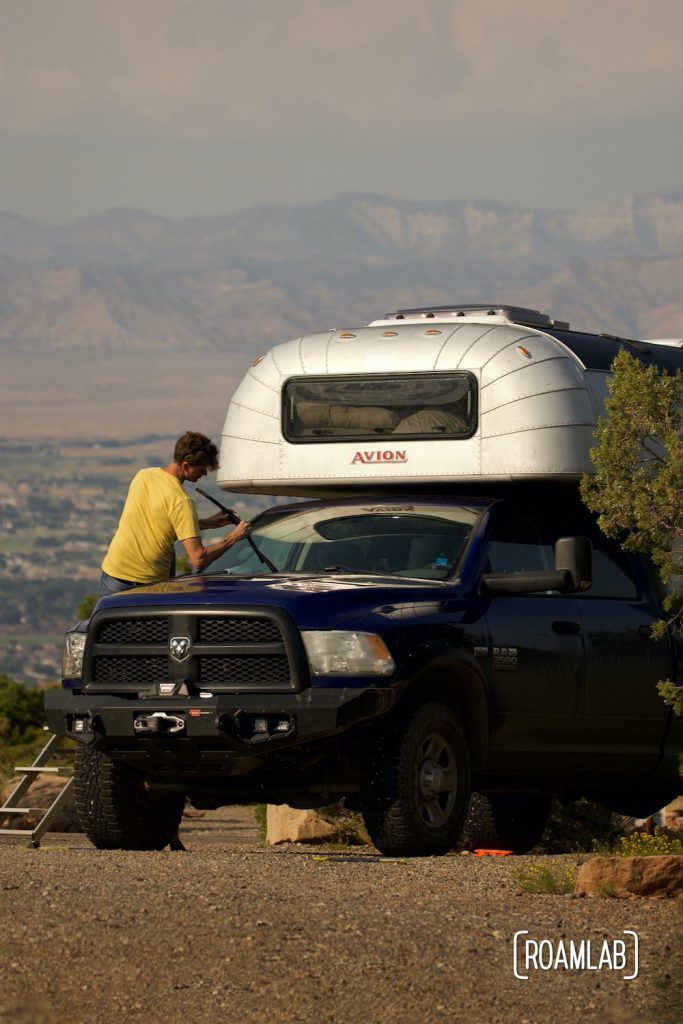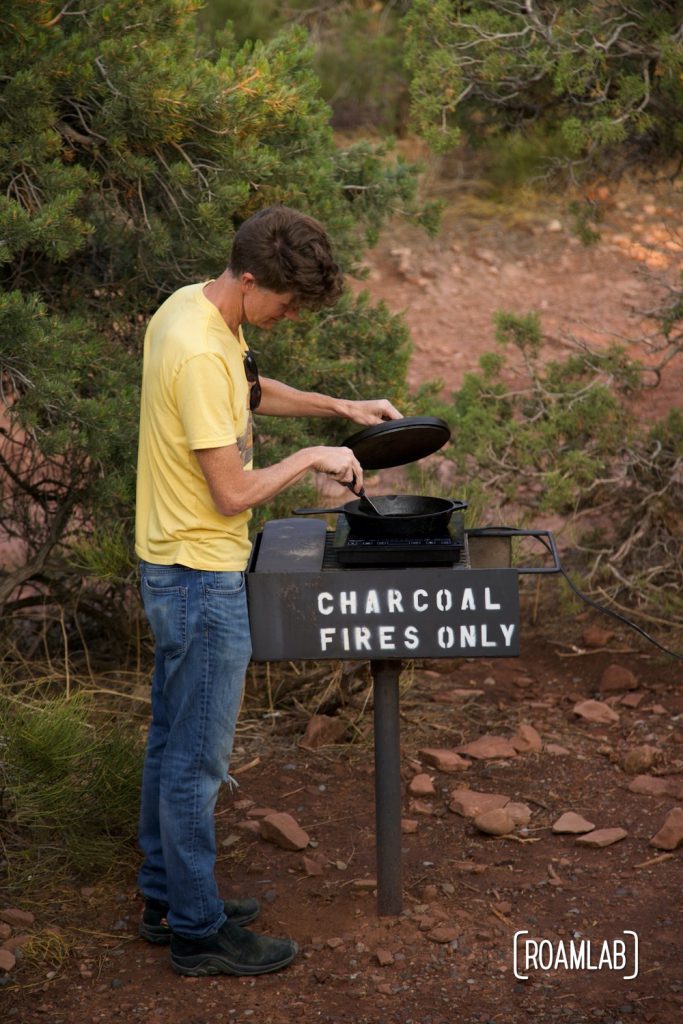 Reservations & Last Minute Sites
Saddlehorn is a convenient escape for neighboring Grand Junction, Colorado, so the campground can be very busy. But visit mid-week or off-season and there will likely be a last-minute spot to snap up. That said, if you want the premium views, that will take some planning ahead of time. Campsites with a view are the first to book up and, as we've seen, some people have the bad habit of booking them just in case and never actually show up for the reservation.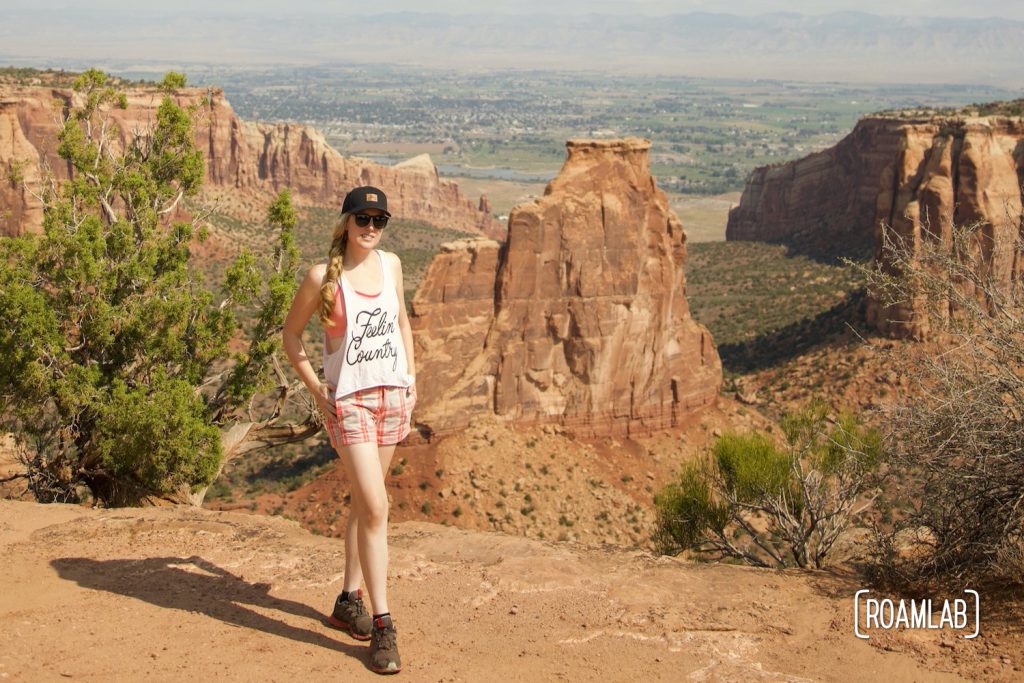 Nearby Activities
Saddlehorn Campground is the perfect launch point for a variety of activities within the Colorado National Monument and neighboring parks. The visitor's center, picnic area, vista points, and trailheads, such as the Window Rock Trail, are within easy walking distance of the campground. Check out our write-up on A Day Exploring Colorado National Park for more recommendations.
Our Experience
We've never managed to camp in one of the premium vista sites, but we did plan ahead for our second visit and score a site with some views from the road. This is a campground that rewards a bit of effort when picking campsites. Each evening, we walk along the cliffside to watch the sunset and keep an eye out for wildlife.