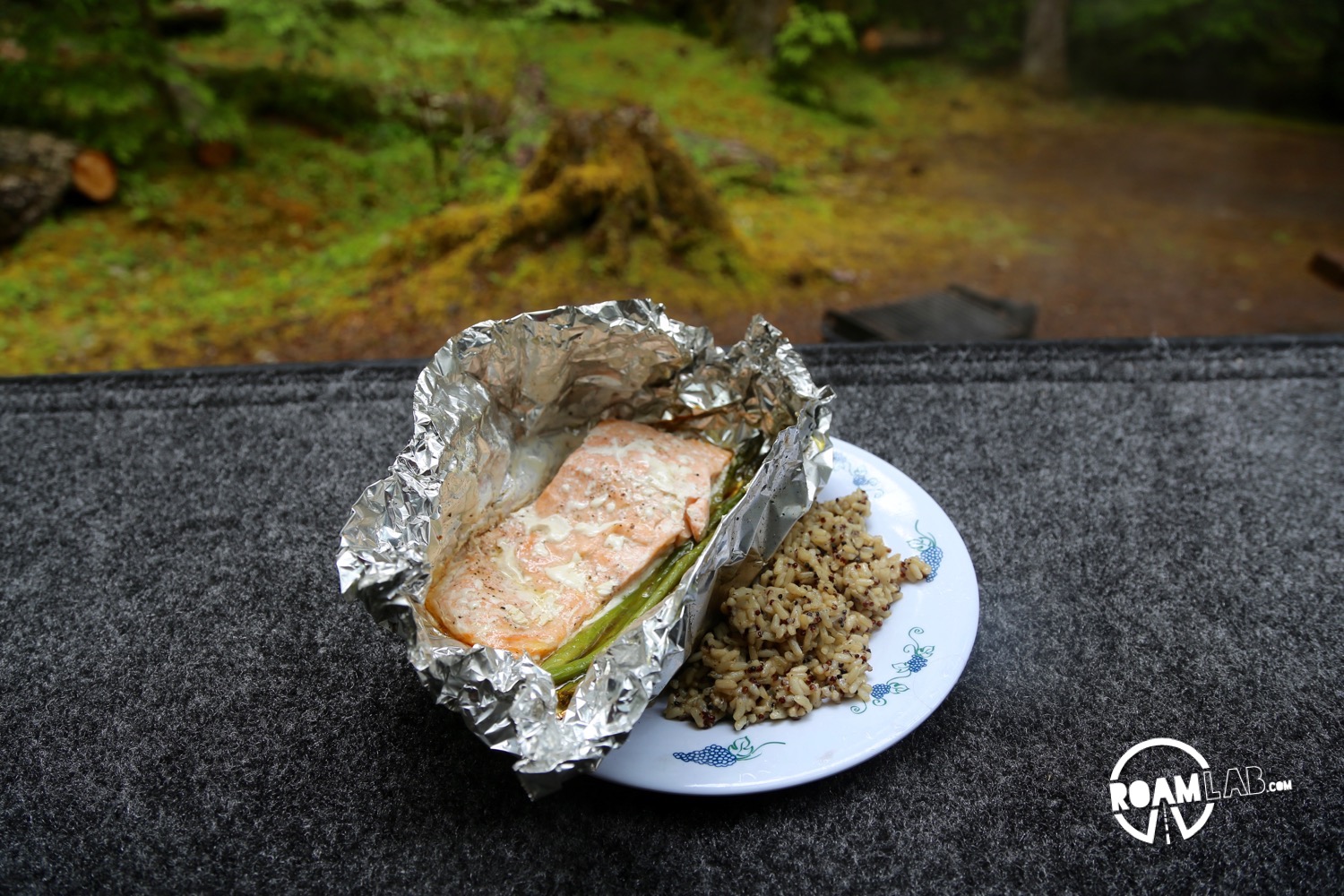 We are in Washington. We are in a region where even Walmart stocks salmon which was never frozen. So it is only appropriate to cook salmon and fresh berries. For night one, we prepared salmon, asparagus, and quinoa for dinner and blackberry cobbler for desert.
It's harrowing to cook in Olympic National Park. The weather is so changeable. The precipitation that makes the rainforest so amazing makes cooking a messy affair. In deference to the meteorologists, I prepared an early dinner in the early evening. Yet, no sooner than the fire been lit than the rain came.
I wrapped the salmon and asparagus in tin foil with salt, pepper, and olive oil. A simple recipe, but why mess with perfection. This was about the salmon, not the frills.
Initially, I wasn't going to bother with cooking quinoa. Yet, the rain prompted me to fill the the grill with the cast iron pan to protect the fire from rain as best I could. So, I might as well cook something in the pan: quinoa it was!
I have to admit, I was worried that the fire would not be strong and last long enough to cook the salmon. Some things we can eat rare, but this was not sushi grade salmon. Despite the surprise shower, the fire burned with a ferocity in defiance of the rain and the salmon cooked through.