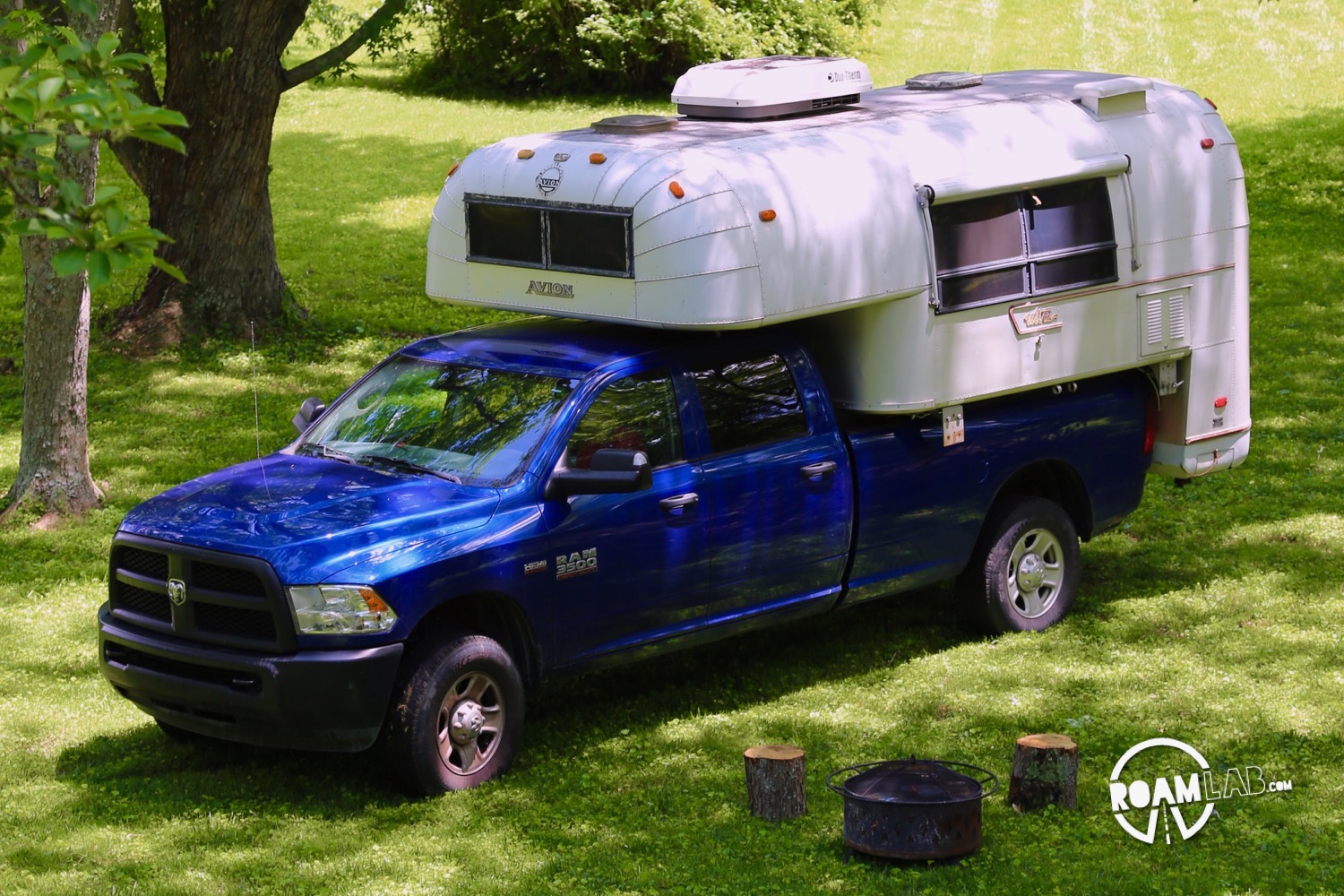 Avion C11 Truck Camper For Sale
What to know when buying a vintage RV
We love our classic 1970 Avion C11 truck camper.  Its iconic aluminum exterior turns heads wherever we go, and the interior is surprisingly roomy for a truck camper.  That said, owning a half-century-old truck camper is a labor of love.  All those years on the road mean that there are special considerations that come with shopping for an old rig.  Fortunately, with our experience searching for and then renovating our camper, we have a deep understanding of the potential pitfalls that come with buying an Avion truck camper.
Preparing Yourself Mentally
Before jumping into the search, it's worth a quick reality check. Renovating an Avion truck camper will take more than a fresh coat of paint and trendy upholstery. If you choose to buy and Avion, it's going to be more than just a financial investment. Anyone who says their Avion is in mint condition is likely demonstrating their naiveté rather than accurately describing their camper.  All Avion's require some special degree of maintenance.  And we have seen many others begin and abandon restorations due to unanticipated cost, difficulty, or just sheer frustration.   So, before buying an Avion and tearing it down, be sure you are prepared for the work that it will take to build it back up. It will take time, probably much more than you expect, but it is incredibly rewarding for those up to the challenge!
Our Avion was in impressively good condition for its age when we bought it. Even so, we have still had to replace the wings, floor, and bulwark.  Those were all necessary for the structural integrity of the camper.  Along with that, we have also resealed the exterior seems and replaced most of the windows, which had been a major source of leaks.  Some of the changes have been a personal preference.  All of it has given us an intimate understanding of and appreciation for our camper and the people who first designed and built it.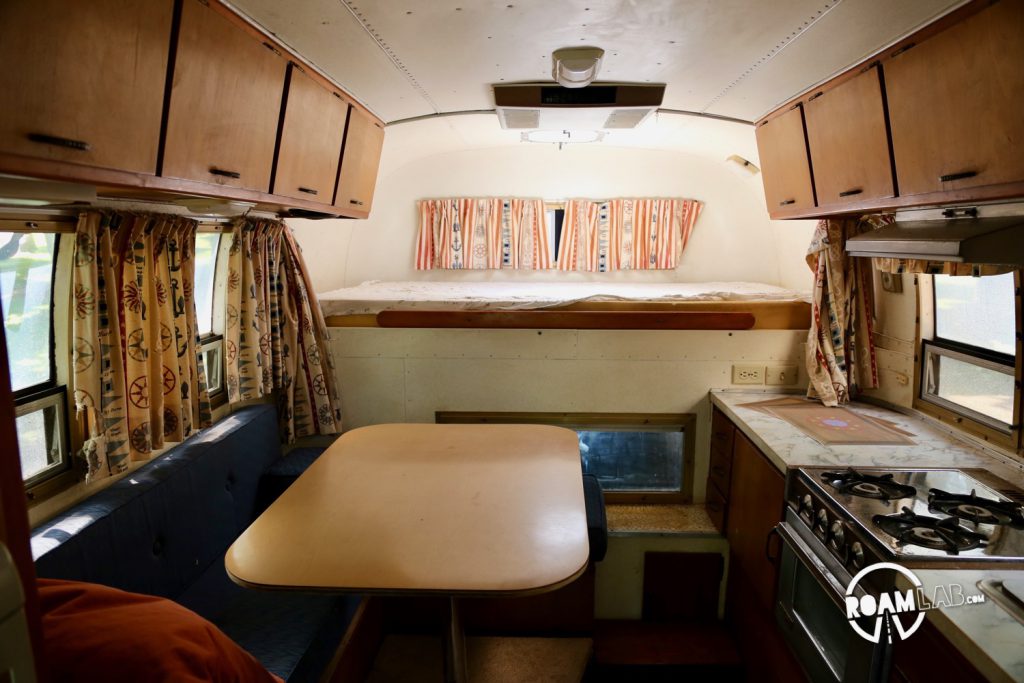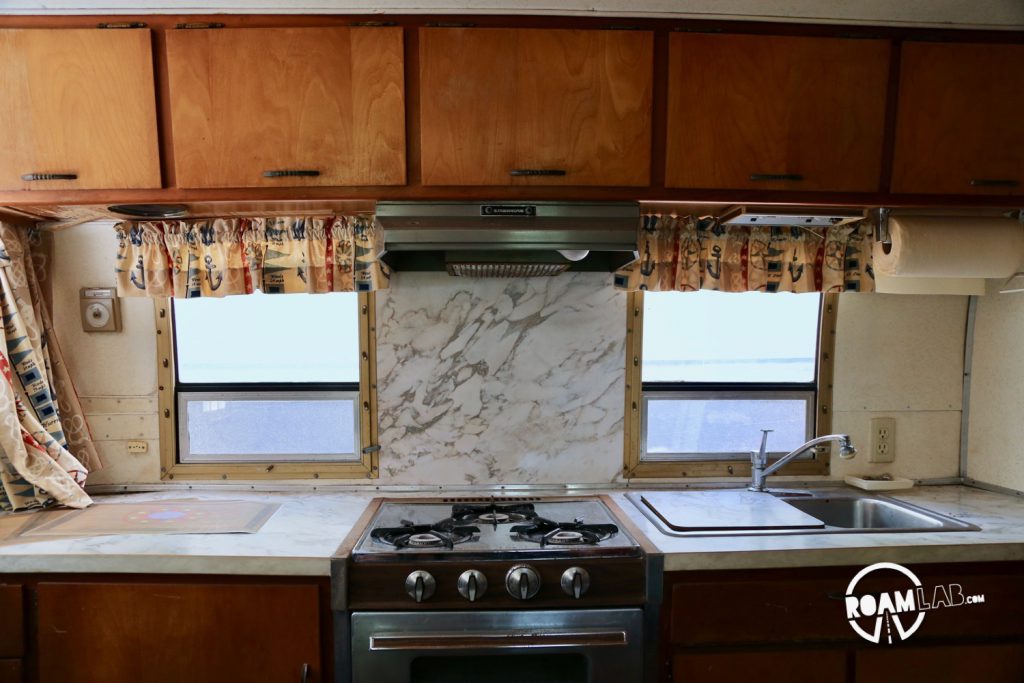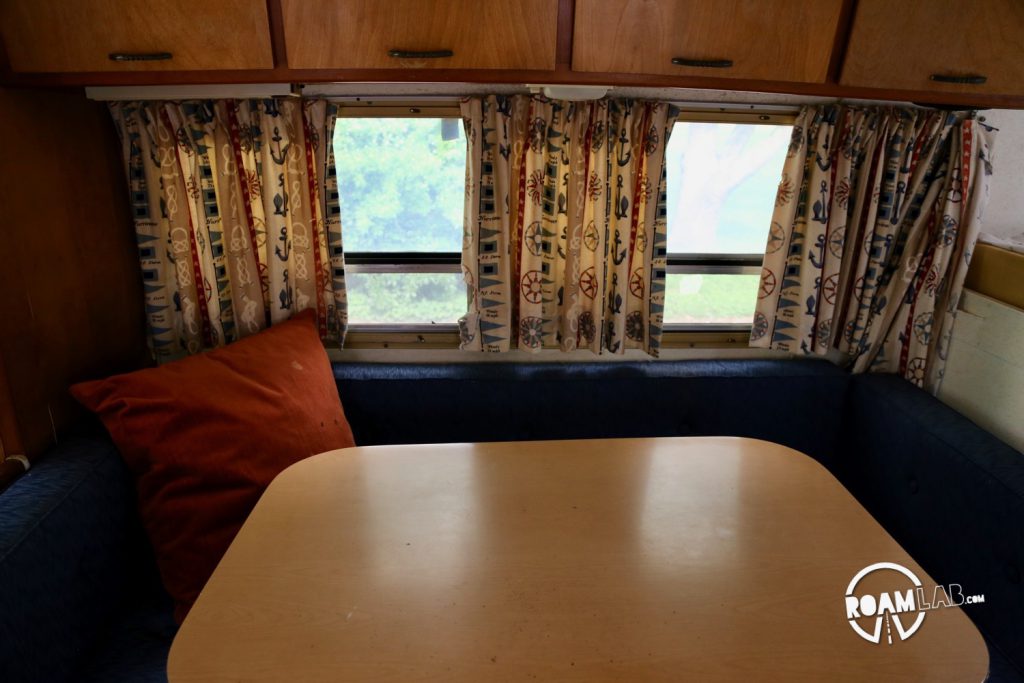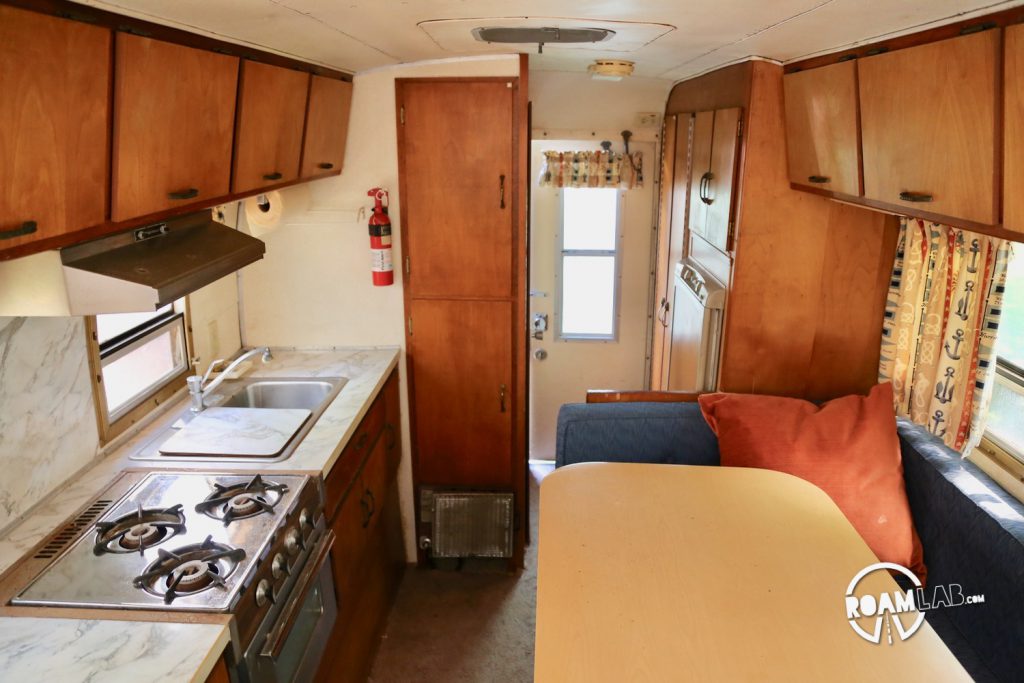 Where to find an Avion
Odds are, you won't find an Avion at your local RV dealer.  While Avions were made for decades, they are no longer commercially produced.  The Avion truck campers, in particular, ceased being made in 1970 when the Avion was sold to Fleetwood.  The campers continued to be built for a few more years under the Cayo brand before being completely discontinued.  That means that any Avion truck camper you encounter will be at least 50-years-old and Cayos will be in their late 40s. You're more likely to find one in a museum than on a retail lot.
Finding An Avion on the Secondary Market
So, to get your hands on an Avion, you're going to need to find a previous owner willing to part with their shiny aluminum adventuremobile. This may be a random sighting on the road or for sale flyers.  But, more likely, you'll find one on Craigslist, and Avion group, or some other online marketplace. While the internet usually means instant gratification, shopping for an Avion will likely require quite a bit of patience and flexibility. These truck campers are sufficiently rare that you'll need to cast a wide net.  We monitored Craigslist for a year before we found our current home on wheels. We did see other Avions listed, but they were either too far away, in poor condition, or part of a suspicious post.  
How Far is Too Far?
You will likely have to travel to get an Avion.  Avions are rare enough that it's unlikely you'll find one for sale nearby.  It's important to balance your willingness to travel for the right rig against how long you are willing to wait for one to pop up nearby. At the time we found ours, we were in Little Rock, Arkansas but drove to Florida to pick up the camper—a long distance but worth the trip. Since then, we have seen listings closer to us, but we are glad we didn't wait. That balance between distance and wait time is a very personal preference. But it's key never to travel so far that you feel obligated to accept a camper in poor condition.
What Condition Is Acceptable?
Any Avion you find is going to have some wear and tear. A small ding, minor scratch, worn upholstery, or outdated appliance are all expected inconveniences among classic campers.  But big dents or seriously rough treatment make for a camper that is a better candidate for parting out than restoration.  While you can't be 100% sure of a camper's condition from an internet listing, given that you will likely have to travel to see it in person, make sure to look for any red flags in advance.  Don't be afraid to ask the seller for additional pictures to determine the camper's condition.
What Are Common Red Flags
The biggest red flag to look out for is the listing itself. Buyer Beware: If the listing looks too good to be true, it probably is. Keep an eye out for vague posts.  Buying a used RV calls for a strong dose of skepticism and a willingness to walk away.
If there are only pictures of the exterior of the camper and no interior shots, the person posting may not even own the rig but just took pictures of a rig they spotted in a yard or on the street. There's no good outcome from such a transaction. Either the plan is to steal the camper and flip it as soon as someone shows interest (which would put you in possession of stolen goods) or get the money upfront and never deliver.
Which brings us to guideline #2: Do not pay for the rig without inspecting it first. Whether the seller says that they'll deliver it to you once you pay or you have to put money down in advance to prevent the rig from being sold to others, there's no guarantee there's s rig to be had until you see it with your own eyes.
Reverse image search any pictures that are used in the listing. Fake listings often rely on images already on the web. So, if a reverse image search results in exact matches from someone's blog, social media, or other online sources you will need to make sure the person listing the sale is the person who took those pictures.
Inspecting a potential purchase
So, you reach out to the seller and arrange to view the Avion. Aside from validating that there is, indeed, a camper to be sold, what else is there to do? After traveling to buy a camper, it can be tempting to just take whatever is there.  But the condition of the camper can make a world of difference.  
Look for rot.  While the Avion is notable for its aluminum exterior, the floor, wings, bulwark, and bed are important structural components made of wood and insulation.  Serious rot in these locations will have to be patched before the rig is truly roadworthy. Frankly, with a camper this old, the question is not "is there rot?" but "how much rot?" Look for locations where water can settle: corners where vertical walls meet horizontal surfaces such as the floor by the door, the seating area against the outer wall, and the bottom of the lower kitchen cabinets. Remove the cushions on the dinette and look for discoloration in the wood.  Dance around or hop a bit to look for spongy floor sections.

Of particular concern are the jack points and tie-dows on the wings.  These are critical for lifting and securing the camper to the truck.  If these are rotten (and they often are), you will need to be very careful moving the Avion until you can securely reattach those spots.
Make sure systems are operational.  We already planned to gut and rebuild our camper when we bought it, so we weren't so concerned that the water lines were ruptured in our camper when we bought it (they were ruptured).  So, if you expect to use the refrigerator, stove, fans, toilet, water, or electrical systems, be sure to check them before handing over any money.  It isn't outrageous to ask to fill up the water tanks or turn on appliances.
Hire a professional to inspect the camper. While buying second hand is often a cost consideration, faulty propane connections or worn electrical cables can result in the entire camper going up in smoke. The first thing we did with our camper was to tear out the old electrical and propane lines. If you are not prepared to dig into the inner walls of your camper, hire a professional that can at least give a reasonable degree of certainty that the camper will survive its time on the road.
It's ok if your camper to-be doesn't pass all the tests.  Heck, any old rig probably won't.  The key is that you don't let a fresh coat of paint and trendy upholstery distract you from key structural elements that may be overlooked by an inexperienced previous owner or lazy flipper.  Look for a camper with good bones.  The rest is easy to fix.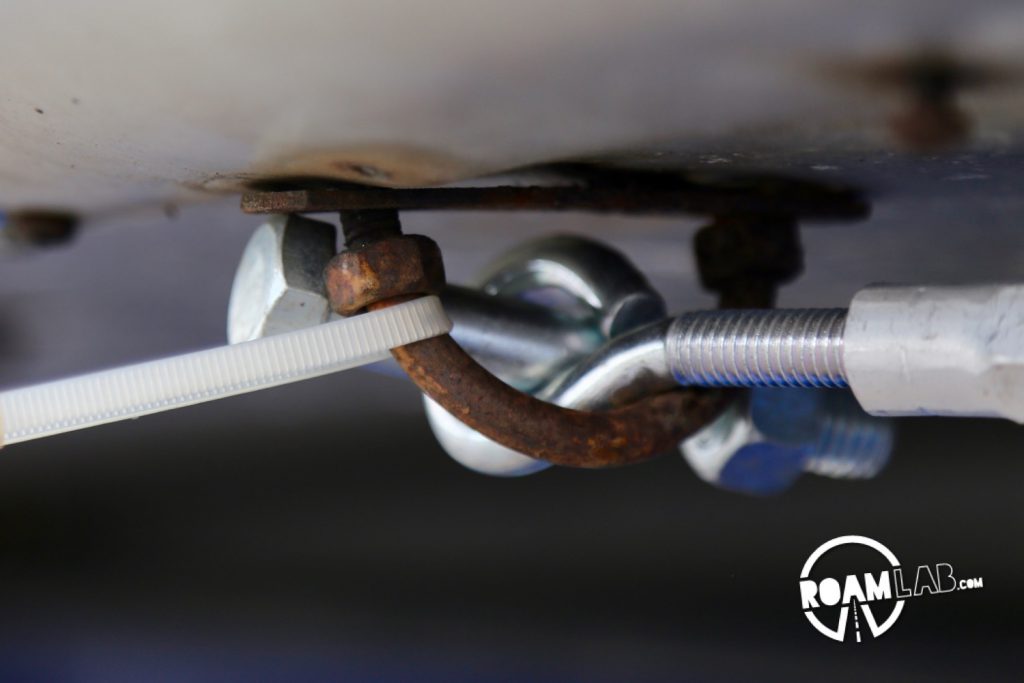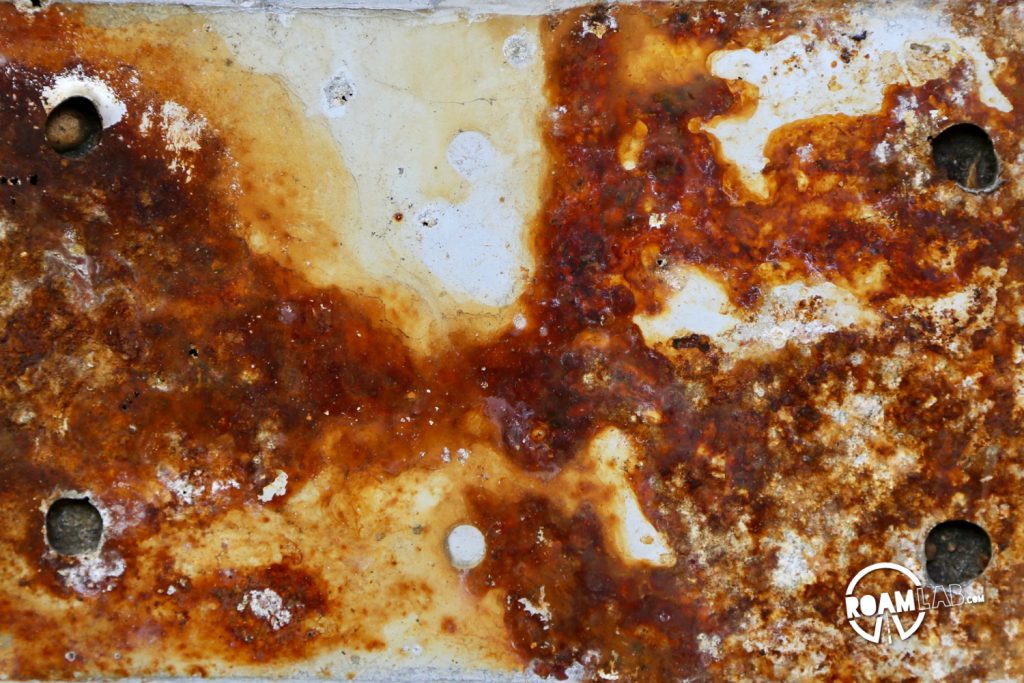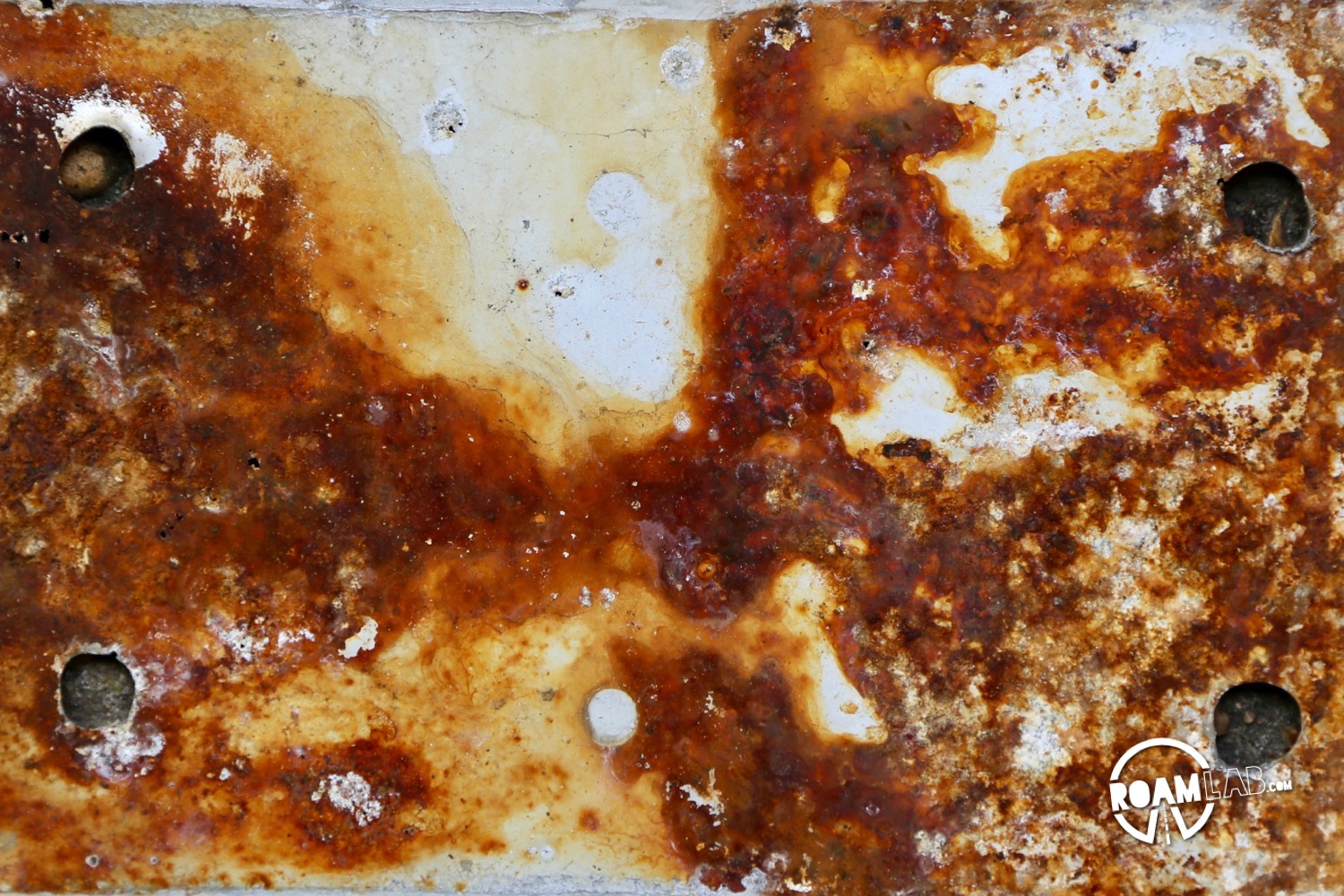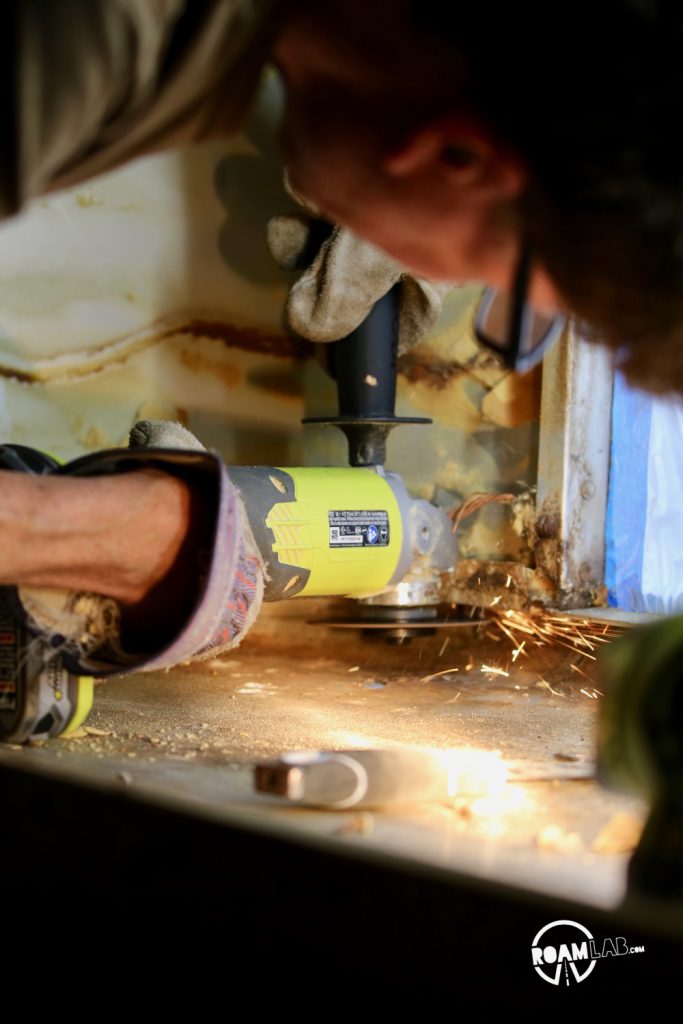 Buying An Avion
I'm not going to tell you how much an Avion should cost. I've seen listings anywhere between $500 and $10,000. It generally comes down to the seller and what they are willing to take. Avion campers are rare, but they aren't priceless. If it looks overpriced, wait. Odds are, if the seller wants to sell they will drop the price after a few weeks. In fact, it helps to see a few listings pop up and sell to get a sense of the market before making your own offer.
Don't be afraid to walk away from a sale. We've had the run around from a seller claiming to have another bidder raising the price. The seller was aggressively pushing us to disclose the most we were willing to pay. In that case, we stopped bidding. As frustrating as it may be to be close to buying the camper of our dreams it was a sales negotiation in bad faith and high-pressure sales tactics are often a means of overriding logical decision making. To us, that is a massive red flag.
On the other extreme, if it looks underpriced, there's probably some serious bodywork needed. You should always meticulously inspect an RV before purchasing it. But it's doubly a concern for underpriced RVs.
Good Luck!
If you find your perfect Avion, let me know! I love hearing from new members of the Avion family.
Good luck in your search,
Lexi