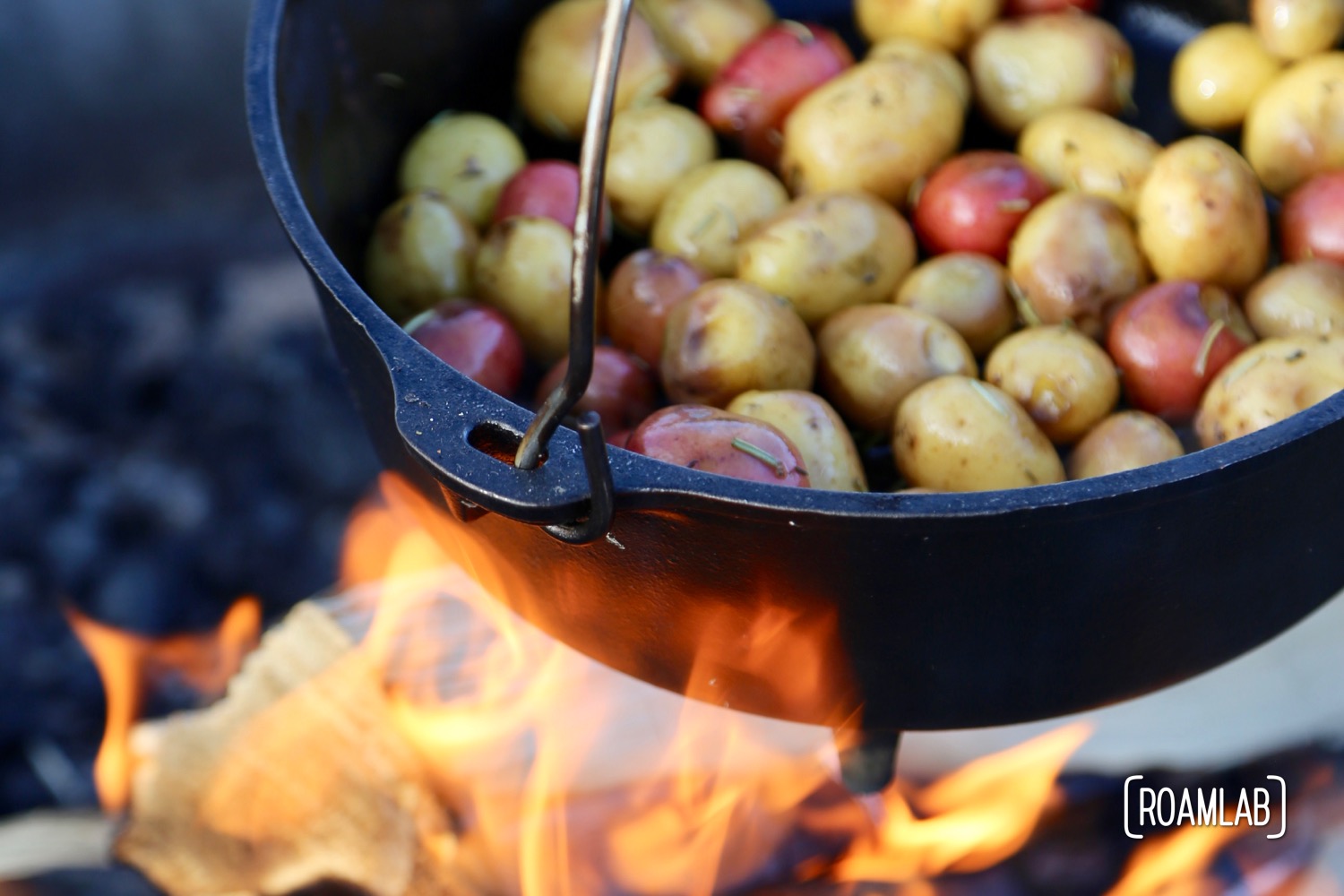 Roasted Potatoes
Campfire Cooking
I think the food item I photograph the most may very well be potatoes. What can is say? I love them. In particular, I love them roasted over the campfire. For me, the ideal side dish is something that doesn't require too much attention while I prepare and cook the main dish. Baby potatoes are ideal for campfire cooking because they don't require too much time to cook through and their thin tender skins don't need peeling. It's simple, requires minimal oversight, and delicious.
Roasted Potatoes Recipe
Serves 4
Ingredients
1.5 lbs Baby potatoes
Olive Oil
Rosemary (your preference of fresh or dried)
Thyme
Salt
Pepper
A note on shopping: You could just buy any old potato, peel it, and chop it into squares. But I'm particularly fond of 1.5 lb bags of colorful baby potatoes available at most markets. The purple, red, and yellow potato skins make your plate extra colorful.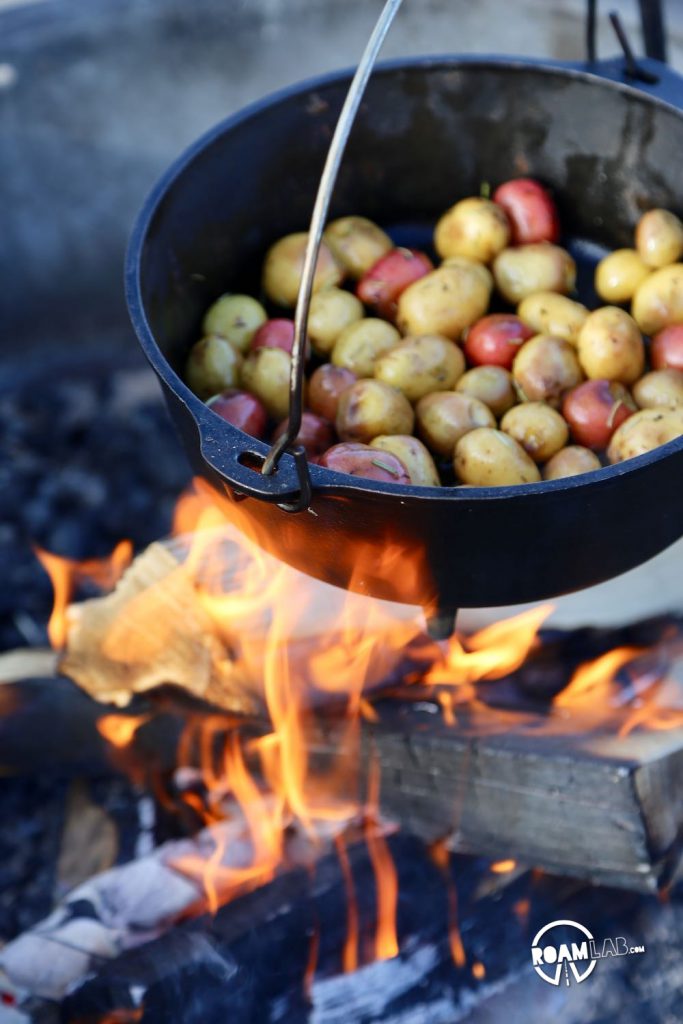 Directions
Wash and scrub potatoes. Make sure that any eyes are removed and potatoes larger than an inch in diameter are cut into smaller pieces to allow for even cooking.
Place potatoes in dutch oven. Generously coat in olive oil. Sprinkle with salt, pepper, rosemary, and thyme. Cover oven and place over heat. Mix occasionally and test with a fork for tenderness. When potatoes become soft, remove from heat. If you aren't immediately ready to eat. You can keep the potatoes in the oven with the lid on to keep them hot. Just be aware that they can keep cooking, so if you want them al dente, you may need to place them on a plate and let them cool rather than keeping them warm.
Pairing
We recommend serving these potatoes with something savory like a fatty cut of steak. I often pair them with a rib eye or lamb loin chop.