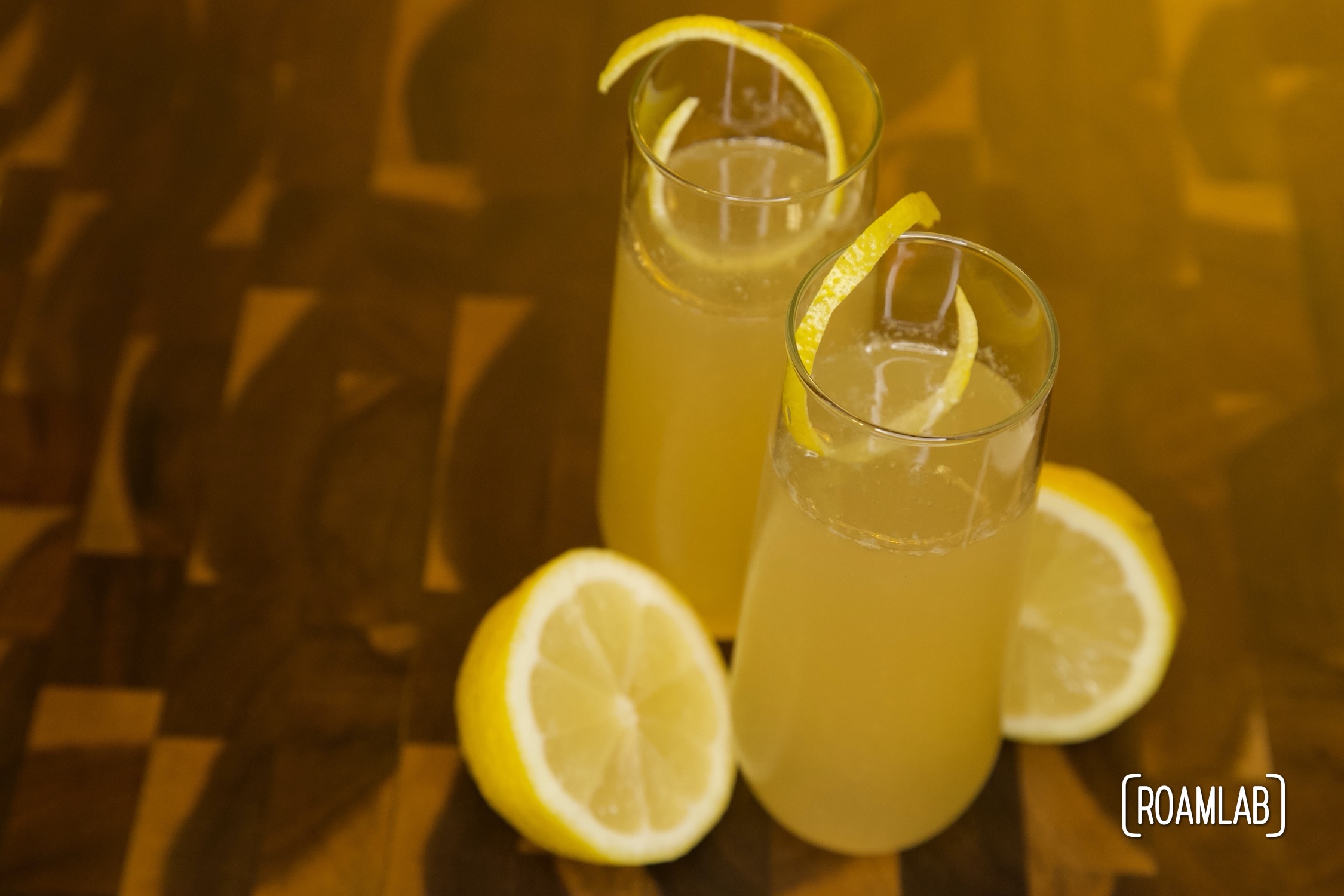 Different drinks transport us to other times and places. The French 75 is a bubbling glass of nostalgia. It is to be held in the hand of a silver screen starlet and toasted as fireworks explode in the background. While I forgo garnish on most of my cocktails, the French 75 almost begs for it. And, best of all: it is so easy to make. Heck, if you are willing to prepare it ahead of time and keep it chilled, you don't even need the ice cubes (which is a plus for nomads such as us where ice cubes are in rare supply.) Mix up your evening with this cocktail classic.
French 75 Recipe
Serves 1
Ingredients
3 tablespoons (1 1/2 ounces) gin
1 1/2 tablespoons (3/4 ounce) fresh lemon juice
1 tablespoon (1/2 ounce) simple syrup
1 cup ice cubes
1/4 cup (2 ounces) dry sparkling wine, such as brut Champagne, chilled
Optional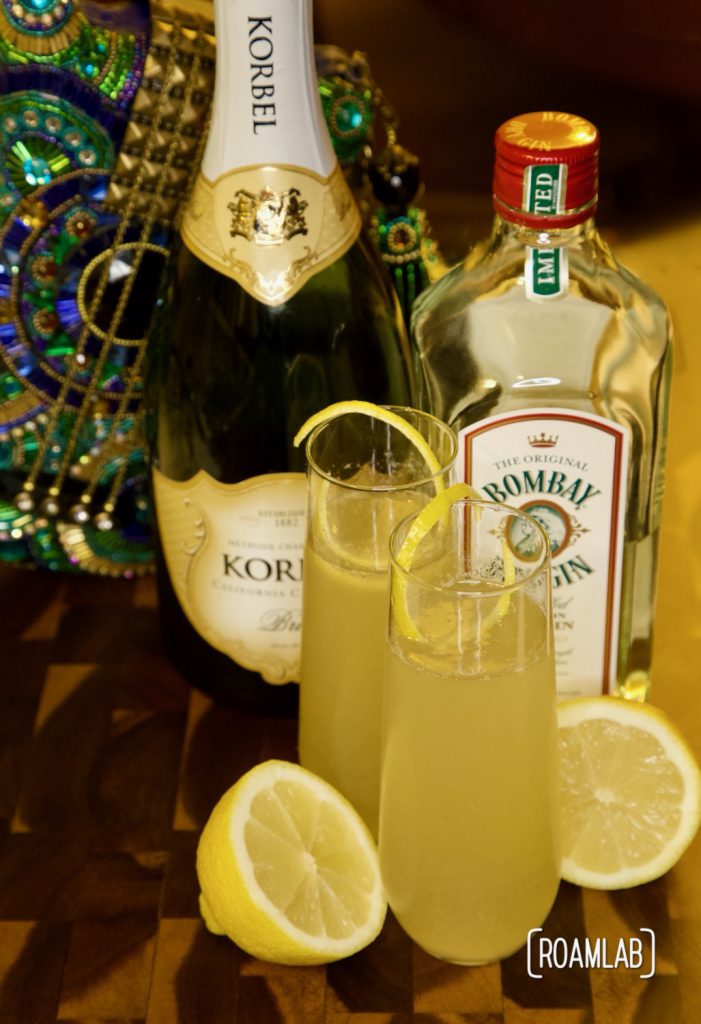 Preparation
Mix gin, lemon juice, and simple syrup with ice in shake. Shake and strain into a champagne glass. Top off with 2 ounces of champagne, brut Prosecco, or other dry sparkling wine. Garnish with lemon peel.
Note: While you can prepare this on the fly by shaking the gin, lemon juice, and simple syrup with ice and the serving with the champagne, I like to prepare several servings without the champagne in advance and keep it chilled for whenever the occasion arrives. In which case, serve 2.75 ounces of the gin / lemon / syrup mixture with 2 ounces of sparkling wine.