Grilled Zucchini
Campfire Cooking
This is Chris's favorite vegetable side. Hands down. I'm hard pressed to come up with any green vegetable that Chris will more readily consume than these tasty squash. Granted, part of that may be the mozzarella that accompanies the zucchini. Either way, I almost always pick up a few zucchini when at the market. I know they will come in handy. We particularly like to pare zucchini with red meat or a dish with a tomato sauce. The veggie helps lighten up a potentially heavy meal.
Grilled Zucchini Recipe
Serves 2-3
Ingredients
2 zucchini, sliced lengthwise
Mozzarella (thinly sliced)
Fresh Basil
Olive Oil
Salt
Pepper
Equipment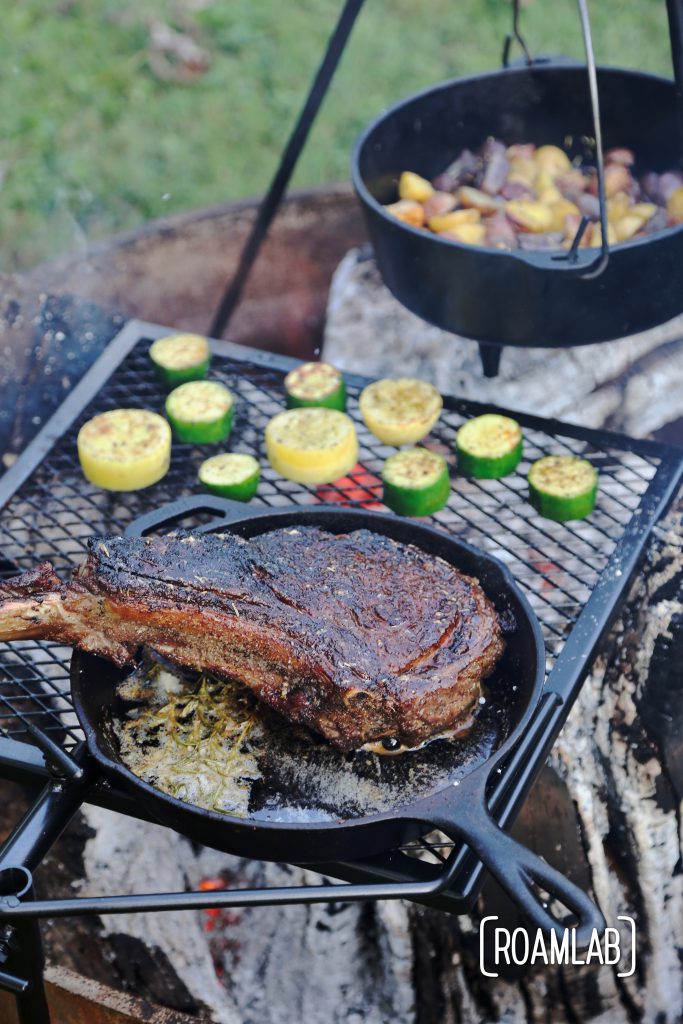 Directions
This is an incredibly simple recipe that you can complete in many different ways. For the beginner, I recommend slicing the zucchini length wise because it makes for fewer pieces to manage while grilling. Even so, you will notice in my pictures that I often slice the zucchini into half inch thick circles and pan fry it in my cast iron stove. Frankly, the effect is the same either way and it comes down to personal preference and what else you are cooking at the time. If I am grilling a steak with my adjust-a-grill, I simply add the zucchini at the same time. Otherwise, I'll fall back to cast iron.
When cooking the zucchini, remember that it is a firm vegetable. You will want to make sure to cook each piece completely through without overcooking it and making it mushy. To do this, I cook over medium heat. The end result should have each side with a medium brown sear. While you are still getting the hang of this, don't be afraid to stick a fork in the zucchini to get a sense of its tenderness.
Heat grill.
Brush zucchini with olive oil
Sprinkle with salt and pepper to taste.
Place on grill over medium heat.
Leave until side is medium browned and then flip to brown the other side.
While zucchini is grilling, slice mozzarella and fresh basil.
When zucchini is finished, remove from heat.
Immediately place mozzarella slice on top of zucchini to let the heat melt the cheese.
Sprinkle basil on top and drizzle some olive oil.
Note: Mix up your meal by swapping out a zucchini for a yellow squash for an extra colorful side.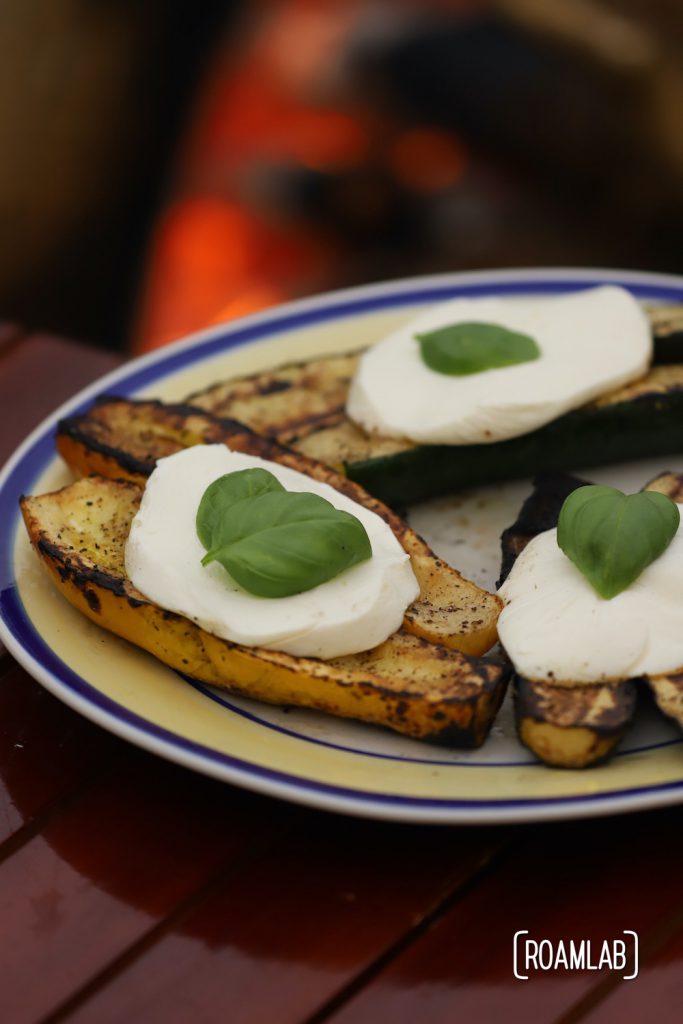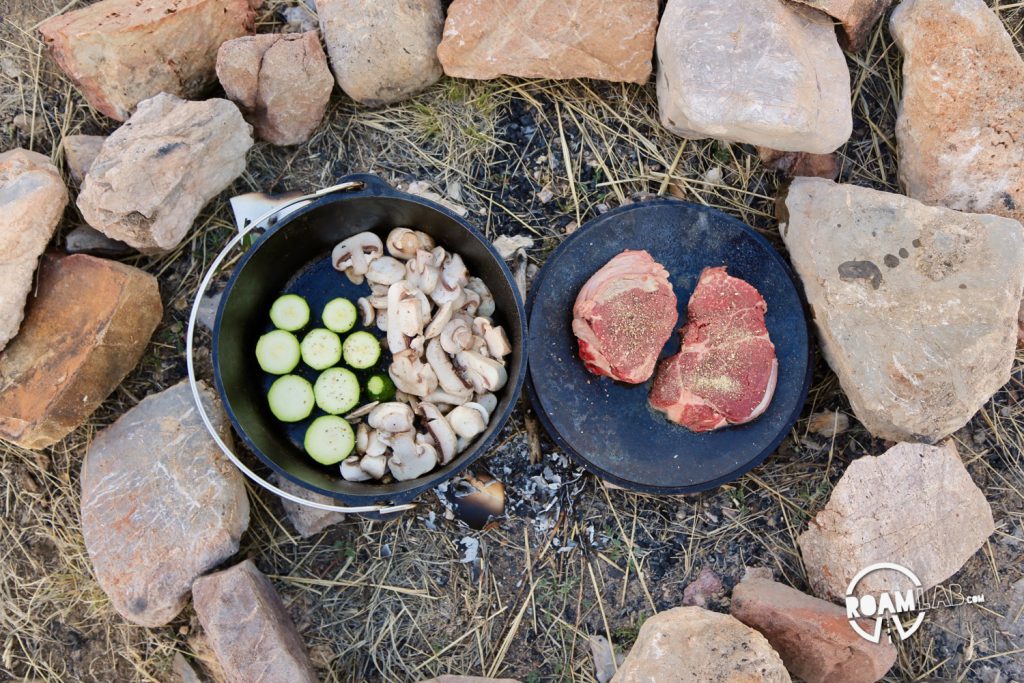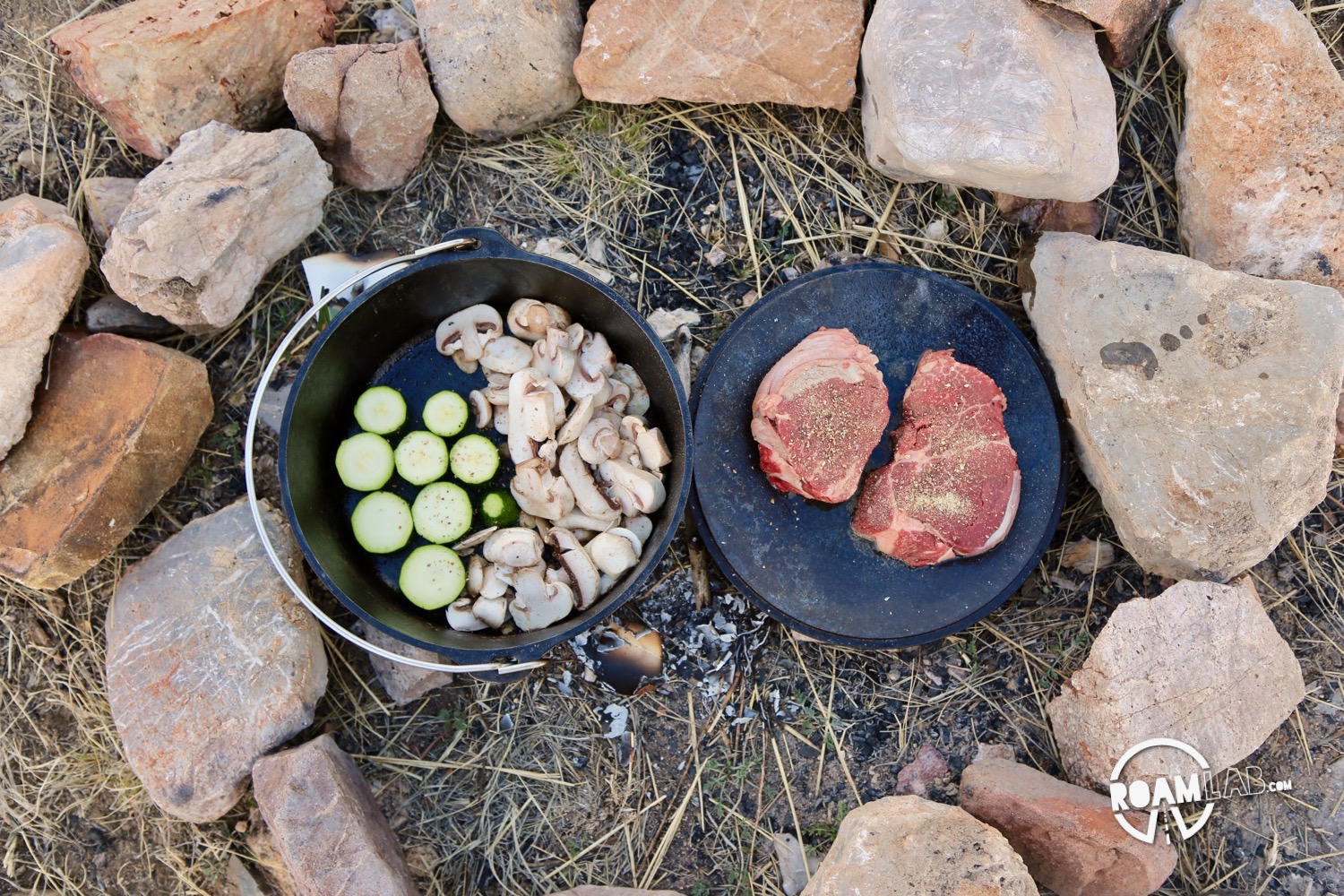 Pairings
We love this zucchini dish with rich red meats such as a fatty cut of steak or lamb. The zucchini lightens an otherwise heavy dish. When we grilled a tomahawk steak, zucchini was the obvious companion. That said, we enjoy this with most everything. Like the piece of salmon below.