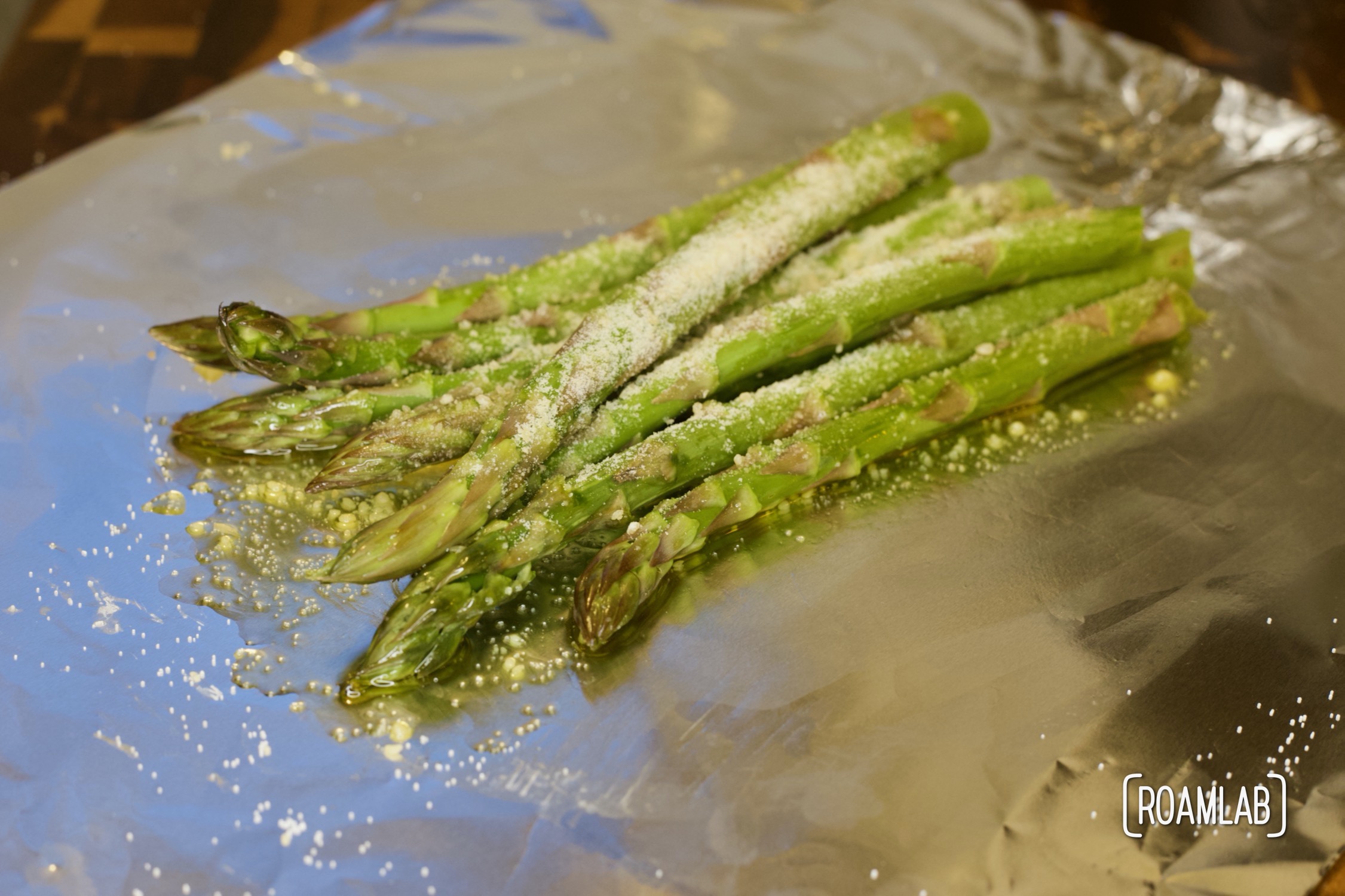 I love a side of asparagus, particularly with sea food. In a sticks and bricks home, I would roast it in the oven. But, on the road, I resort to simpler solutions. This recipe brings my favorite asparagus recipe, Roasted Parmesan Asparagus, to the campfire. It is incredibly simple, tasty, and satisfying. Savor a bundle of tasty vegetable spears on your next camping trip with this tin foil parmesan asparagus campfire cooking side dish recipe.
Tin Foil Parmesan Asparagus Recipe
Servings 2
Ingredients
1/2 bundle of asparagus
1 tablespoon parmesan cheese (shredded)
1 tablespoon olive oil
Salt & pepper to taste
Equipment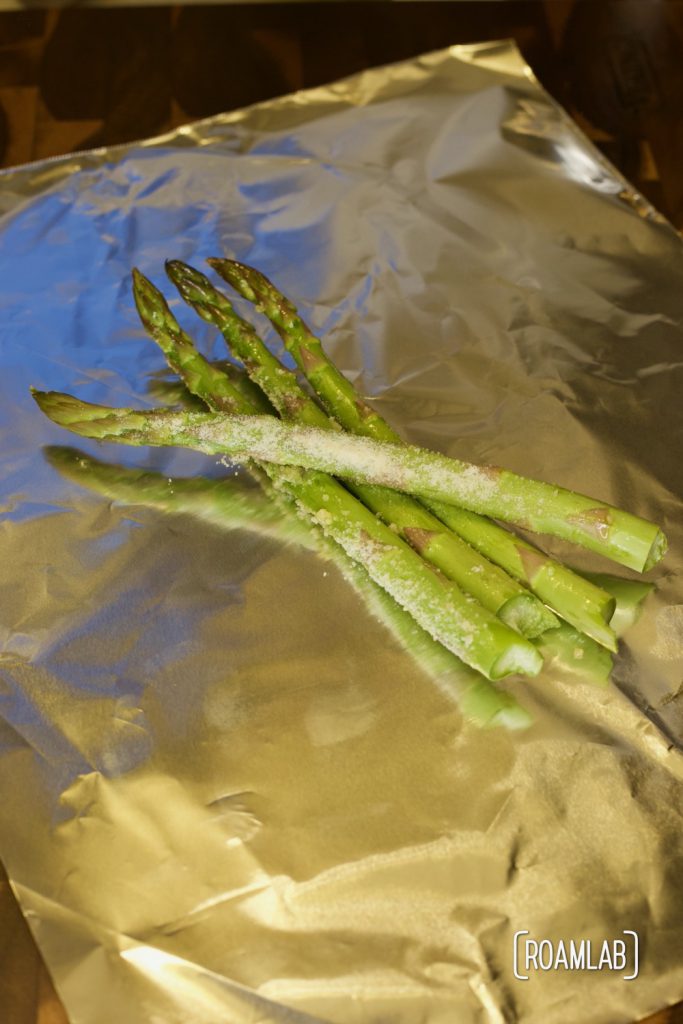 Directions
This is a very simple recipe. You pretty much just mix everything together, wrap it in tinfoil, and then cook it until the asparagus is tender. But, see as though this is a recipe, I'll try to be professional and write everything out:
Snap cut ends off asparagus. Snapping rather than cutting often results in the stalk to snap at the transition point where the stalk becomes tender.
Place asparagus on sheet of tin foil.
Drizzle olive oil on top, sprinkle salt and parmesan cheese to taste, then mix for an even coating.
Wrap the tinfoil into a packet and then place in campfire near but not on direct eat.
Occasionally rotate the packet for even cooking and check tenderness of stalks with a fork. When the stalks are tender, remove for heat.
If you aren't immediately ready to serve the asparagus, you can leave the stalks in the tinfoil packet on the edges of the fire to keep it warm but not too hot.
Pairing
This asparagus dish in incredibly flexible but I prefer to pair it with seafood. To me, salmon, crab, shrimp, and other main dishes just aren't quite complete without a side of asparagus. Best of all, if you are cooking tin foil salmon or a similar tin foil dish, you can add the asparagus to that packet to let the flavors mingle and make the cooking process a little simpler.