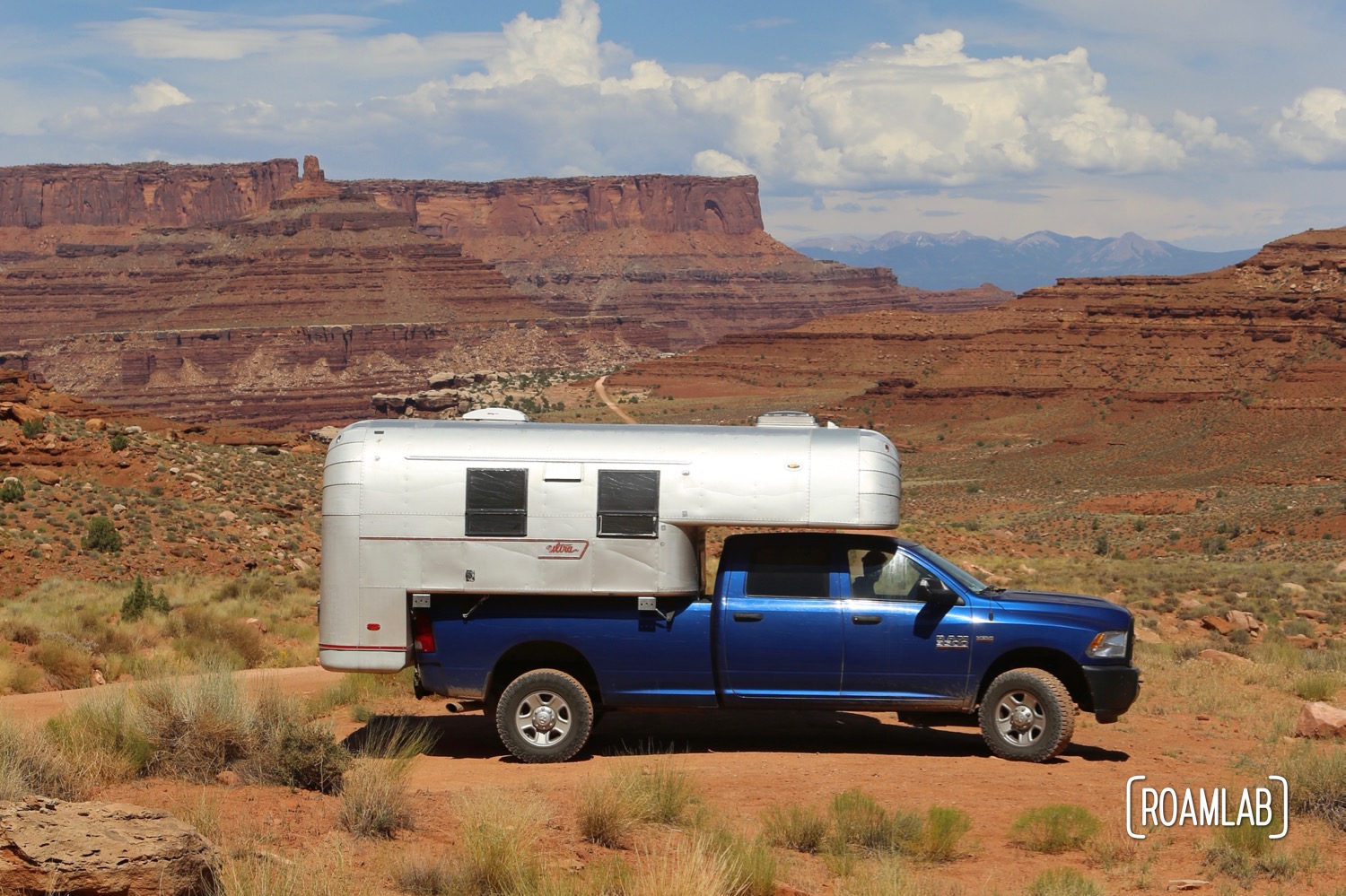 2019 closes our fifth year of wandering and third year traveling in our Avion truck camper. In the course of exploring California, Arizona, New Mexico, Texas, Oklahoma, Arkansas, Tennessee, Missouri, Kansas, Colorado, Utah, Nebraska, Iowa, Illinois, Indiana, and Kentucky we have wracked up over 14 thousand miles on our truck, and so many new discoveries. We took on our biggest overlanding trip to date on the Rimrocker Trail, learned about the perils of low octane fuel, completely derailed our summer travels due to altitude sickness, and became a little more cautious of unattended dogs after Chris's rabies scare.  It's been another year of amazing experiences and, while it's hard to pick highlights form a year so full of new discoveries, there are a few particular gems.
Travel Highlights
Top Stops
This was supposed to be the year of Colorado.  I had huge plans for our summer excursion to The Centennial State. Yet, altitude sickness and random chance conspired to turn this year into the year of Utah.
We have wandered through Utah in the past.  But our excursions up until this year have been brief.  This year, along with Arches National Park, which we had already visited, we saw Canyon Lands NP and Bryce Canyon NP.  We boondocked in the wilderness around the 4-corners, and drove through Monument Valley.  While we have so much more of the state to explore, I certainly can say that it was host to the highlights of 2019.
Improvements to the Camper
Moments in DIY
It's funny to consider how long we've managed to draw out our camper renovation. We have watched other campers stripped and rebuilt many times over since we started this process. Yet, for us, there certainly have been upsides to our ponderous progress.
Probably the most obvious of these upsides would be the falling price of solar panels and batteries. When I first started planning this build, I was fully set on AGM batteries for our build with secondary power from a diesel heater and range. Yet, we just placed an order for a massive collection of LiFePO4 batteries that we intend to power the entirety of the camper, from lights to heater, and everything in between. The vision we have for our camper today is miles from our vision three years ago, despite the small size.
Still, I have to admit that much of this year has been about decision making rather than action. I don't know that I could say we have had any major improvements to the camper similar to last years successful cabover extension or replacing the wings and subfloor the year before. Much of this year has been researching new windows and incremental work to be ready to install the interior walls and build out the living area next year. So, I guess I would say, keep an eye out for news next year. We have a lot of work ahead of us!
What are your favorite memories from 2019?